Home

Positively Charmed! Custom Ceremonies & Boutique Decor
About this Vendor
The Perfect Language & Setting for Your True Love!
Your ceremony, which we create together, will be the perfect expression of your love, and our process will be joyful, insightful, and romantic! Your Wedding Ceremony will be all about the two of you and your lives together. I can also assist in "setting the stage", with gorgeous boutique decor!
Details
Civil Union, Commitment Ceremony, Elopement
Buddhist, Christian, Interfaith
Contact Info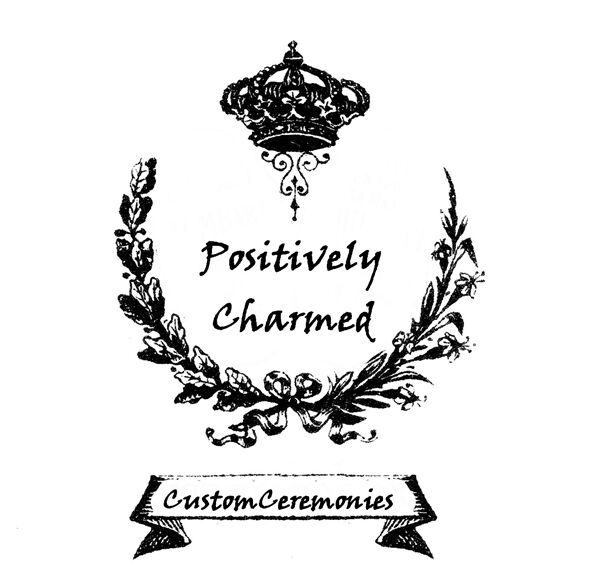 Semple Mansion Second Floor, Minneapolis, MN
Best Ceremony Ever!
Reviewed on

10/21/2014
Jodi U
Leslie of Positively Charmed was absolutely amazing. She continually exceeded our expectations throughout the entire process. Going into our planning, we had no idea who we wanted to marry us. We talked about having a family member or friend officiate, but decided that was a lot of pressure. We ended up finding out about Positively Charmed from our venue and decided to set up a meeting. From the moment we sat down, we instantly felt comfortable with Leslie. She took a lot of time to meet with us and get to know us and our relationship. She laid out her process with us and said we could meet with her as many times as we wanted in the months leading up to our big day. After that first meeting, we instantly knew we wanted her to officiate our ceremony. In the near months leading up to our ceremony we met with Leslie again and she put together the most amazing, customized ceremony for us. We were blown away. We read her script together at home. We laughed and cried and I think we only had one tiny edit in the entire thing. When it came time for our rehearsal, Leslie did an amazing job leading the dry run. She kept it simple yet informative. Everyone knew what they were supposed to do. It was short and to the point so we could get back to having fun with our loved ones. The day of our ceremony, Leslie was absolutely perfect. Our ceremony was the most beautiful, true, insightful, loving event. She did such a good job of capturing our relationship and describing it to all that were in the room. We were so fortunate to have discovered Leslie of Positively Charmed. I would highly recommend her to anyone looking for an officiant and a truly personalized ceremony. She's the best! And it was nice to have someone in charge of the ceremony details who is a professional. Having a loved one do the ceremony would have been memorable, but having Leslie manage the details and not have to worry about them was worth so much more and we will have the best memories of our ceremony forever.
---
Spectacular! Unique and so personal!
Reviewed on

10/06/2014
Joanie L
My husband and I discovered Positively Charmed online and immediately fell in love with Leslie's style, unique spin on weddings and how personal she made each ceremony. After meeting Leslie for the first time we knew she was the perfect fit for our wedding, she exuded all of the things we noticed on her beautiful website and so much more. She took the time to get to know us and made the experience so fun and enjoyable. She took such care when putting together our ceremony and filled it with so personal touches. We received SO many compliments on our ceremony both on our wedding day and beyond. She has the greatest smile and laugh and you can't help but do the same when you are with her. Leslie was truly amazing and we simply can't say enough about her!!
---
Everything We Could Ask For...
Reviewed on

7/23/2014
Sara N
From my first meeting with Leslie I could tell that our wedding day would be about us and our uniqueness and styles. Leslie is very easy to work with and she was able to help us with our outdoor decor for our outdoor wedding. When it began to show signs of a storm on our wedding day Leslie was wright there to help and moved the decor inside and made the room look fabulous by placing our flowers and the decor she provided in just the right spots! The ceremony itself was awesome, she walked us through the steps in writing the ceremony and choosing the reading, and when it came to her performing the ceremony I couldn't be more pleased. My entire family was also very impressed with the ceremony and how Leslie conducted it. Thank you so much Leslie for you help in making our special day so special! - the Cox Family
---
Incredible Experience!
Reviewed on

3/22/2015
Kristin H
The best advice I can give a new bride is to find an officiant you connect with. I am the lucky bride and recipient of the 2015 Fairy Godmother Project MN wedding, a project made up of dozens of vendors who donate their product and service to provide a dream wedding for one military couple a year. Leslie signed up to donate her service as our officiant. Upon meeting her, I felt connected. I can sense energy and hers was the sort that draws people and holds them close. Kind, open, genuine, brilliant, creative….these are Leslies virtues. Not to mention, humanitarianism, as she donated her service and most of all, her passion, time and energy to us. Building a ceremony with Leslie was never a chore. It was a fun journey. She wanted to know us so she could tell us OUR story from OUR hearts. She often referred to it as "translating" our feelings and "braiding" them together. Through our meetings I found myself learning more about Ben and how we viewed our union spiritually and emotionally…in regards to energy, family, life, etc…I will never forget when Leslie handed us our 1st draft. We read it together, tears flowing. She took the feelings in our hearts and put them into words. She encouraged our journey of writing our own vows. She counseled us both so that we could stay at an even keel. She led our rehearsal, guiding the wedding party, empowering us to show our emotions and be unique. This was OUR ceremony and she was instrumental in making it a true reflection of us. The ceremony was the best part of the entire wedding. Many tears, and so many people felt inspired by what we shared through Leslie. I have the desire and inspiration to rewrite my vows to the love of my life every year. Thank You Leslie for being the vehicle that drives me to be a better and more expressive wife and not being afraid to share my feelings with the world. Leslie has a special place in my heart and I look forward to having her at our 10 year renewal.
---
Custom Ceremonies by Positively Charmed
Reviewed on

12/31/2014
A big part of the reason we chose Leslie (and Positively Charmed) was because of a great recommendation we received from some friends. She proved extremely friendly and personable from the first time we met. She incorporated all the features that my wife and I wanted in our ceremony and did it in a very personalized way. Overall, she did a fantastic job officiating our wedding and we would highly recommend her!
---
Positively Charming is Positively Perfect
Reviewed on

10/19/2014
Leslie was amazing & really walked us through the whole process. We are both self described "reluctant attachers", as such quite indecisive. She was incredibly patient & provided wonderful guidance. She made our day more beautiful than we expected. Thank you Leslie; thank you Positively Charming.
---
Elopement
Reviewed on

10/16/2014
Leslie at Positively Charmed was kind and flexible for our very small elopement ceremony. We held the ceremony in her office at the Semple Mansion with 6 guests. The office is charming and made for some great photos. We wanted a very simple civil ceremony without the courthouse and Leslie was the perfect choice for us. While she's ordained, she's open to all kinds of faiths (or lack thereof)and can provide language to fit any situation. I would highly recommend Leslie!
---
Fun on the Farm!
Reviewed on

10/15/2014
We ABSOUTELY LOVED working with Leslie for our wedding! She was very attentive to our wants took the time to get to know both of us; so that the ceremony truly represented our personalities and our families. The custom ceremony she wrote for us was priceless to us and perfectly encompassed the way we were feeling on our wedding day. Then on top of all that she is super fun, so the process was enjoyable. We highly recommend her and will be contacting her again when we have a child for the baptism! Sarah & Adam
---
Leslie was fabulous!
Reviewed on

10/12/2014
Megan M
We met with Leslie on 3 separate occasions for about 2 hours each. It was always easy, casual conversations, but it amazed me how many little details of our relationship and interaction she picked up on and took note of. She brought all of those little details into the custom ceremony she created for us which was so nice because then the ceremony felt like it was uniquely ours. We had multiple wedding guests ask us if the officiant was a friend of ours who had known us for a while. Overall, Leslie was great to work with, listened to us and what we wanted for our ceremony, and just made the most important part of our big day very unique, personal, and incredibly meaningful for us. Thank you Leslie! Megan & Julie
---
The Best
Reviewed on

10/11/2014
I can't say enough about Leslie's services. We really liked her the first moment we met her. Her open, warm personality drew us in and her uncanny ability to pick up on things about us that she used in the ceremony was amazing. She was willing to meet with us pre ceremony as often as we wanted, never rushing. The first time I read the wording she wrote for the ceremony I cried. Very moving and reverent but the perfect amount of humor we were looking for. We trusted her to write our vows we would recite and they were perfect. So many of our guests commented to us how beautiful the ceremony was and how much they enjoyed it. Now as I look back at the pictures of the wedding, I am amazed by the looks on our guests faces-also seemingly drawn in to what Leslie was saying. She really captured the love we have for one another and how important our families and friends are to us and put it into words. I have a deep faith and my husband is more skeptical, and Leslie expressed the perfect combination to make us both very happy. (And my religious parents.) I highly recommend Leslie as an officiant. And one last side note-every picture she is in she is beaming and quite photogenic. I will always look back at our ceremony and smile.
---
The most beautiful ceremony!
Reviewed on

10/08/2014
Kayla S
Leslie was amazing! Our entire experience went so smoothly, from the very first consultation meeting to the ceremony on our wedding day. Leslie was incredibly flexible and listened to all of our ideas and thoughts. We could tell she really tried to get to know us so she could add special details to our ceremony that were completely unique to us. She is a wonderful writer and the speech she created for our wedding was lovely! We got so many compliments from all of our guests about what a beautiful and unique ceremony we had. Many people requested to see a copy of the text because there were so many powerful passages. Leslie took control at our rehearsal and her experience and knowledge helped make everything run smoothly. I felt completely taken care of and never felt stressed or worried. It was an absolute pleasure to work with Leslie. She is kind and thoughtful and patient and really knows what she is doing!!
---
Recommend without ANY reservations
Reviewed on

10/06/2014
Laurie H
My finance and I planned a small wedding in the heart of the city. We were looking for an officiant who could create a sincere, intimate feel that reflected use for our ceremony. Leslie did just that. Upon meeting Leslie, we felt at ease and were encouraged by her interest in learning about us as individuals and as a couple. Through the planning process, she was thorough and accommodating since we were planning from out of town. Most importantly, on our wedding day, she effortlessly took charge making sure everything and everybody was in their place, but she was not in least overbearing; it was the perfect mix. She was the perfect guide on our special day!
---
Couldn't be happier!
Reviewed on

10/06/2014
Lindsey S
Leslie was absolutely fantastic throughout the entire wedding planning process! I absolutely cannot say enough good things about her! We decided to do a completely custom ceremony and she was very accommodating of all of our suggestions and updates, even when we wanted to make a few changes just a few days before the wedding. My (now) husband and I felt completely comfortable with her, and our family loved her as well. So many guests have commented on what a genuine and heartfelt ceremony we had, and a lot of that is thanks to Leslie and her support and guidance.
---
The Aboreteum Wedding with Leslie
Reviewed on

10/01/2013
Stacy K
We chose Leslie for her eastern world and naturalistic approach. She custom wrote all of our vows and had great ideas that allowed us to include our children (and heritage) into the ceremony. Leslie did a fabulous job and we would recommend her to others. Thank you Leslie!
---
Leslie through Custom Ceremonies by Positively Charmed is the BEST!!!
Reviewed on

10/01/2013
Laura P
We hired Leslie as our officiant and couldn't be happier! She was knowledgeable about the process and really took the time to get to know us as a couple so it felt real. She does a beautiful job creating and finding the words to describe our journey to marriage and we were so pleased!!! She was attentive to our needs and extremely supportive. She also was kind and helped us out with some frames for our wedding décor!! Leslie has a calming presence that was helpful on the day of and through our planning process. We would highly recommend her!!!! Her cost was very reasonable too! Laura and TJ DaBruzzi
---
Custom Wedding Ceremony
Reviewed on

10/01/2013
Bethany S
Leslie really put on a very personal very unique wedding ceremony for us. She even drove by the place Stirling and I met so she had a better idea of where we are coming from. She took a great deal of time getting to know us. She refrenced these personal details in the ceremony. Like my spinning wheel and Stirling's programing profession. I highly suggest her! She assured me from the first time we met her that if she is doing the wedding ceremony I don't have anything to worry about. It was wonderful.
---
Could not ask for more
Reviewed on

11/26/2012
Emily B
Leslie was more than I could have hoped for in a wedding officiant. Neither myself nor my husband belong to a church, and I was worried about having a ceremony by some random officiant that felt an impersonal and generic. Leslie was recommended by a mutual friend and I am so grateful! She took the time to get to know us and worked with us to get our ceremony exactly right. She listened to feedback and I wa impressed how she was able to distill all our thoughts and hopes for the wedding into a cohesive ceremony. Beyond the ceremony, she's fun, creative and enthusiastic. She's been around the Wedding Block a time or two and was very helpful with ideas and planning and, in general, keeping me de-stressed and headed down the aisle. Obviously, I can't say enough positive things about the experience we had or recommend her highly enough.
---
Awesome
Reviewed on

10/29/2012
Laura D
Leslie was a wonderful officiant! She provided us with lots of choices and opened our eyes to the possibilities of creating a beautiful ceremony that reflected our dreams of being married. She guided us in selecting the right readings and vows and took as many opportunities (phone, skype and in person meetings) as she could to get to know us as individuals and as a couple. She made it feel like we were creating the ceremony, all we needed to do was put the pieces together. She was completely open-minded and welcoming of our diverse interests. Leslie also directed the ceremony rehearsal and made it fun and stress free! It was an empowering experience having the ability create a unique ceremony and amazing experiencing it as it all come together. Leslie made our wedding day special and sacred and we are blessed to have found her.
---
Event 8/11/12
Reviewed on

10/18/2012
alaina g
We couldn't have accomplished such a successful wedding event without the guidance of Leslie Johnson. Her advice, input and knowledge of how a wedding ceremony should flow was outstanding. Her many years experience as an officiant AND a caterer is really what was so valuable, and her decorating expertise and hands-on assistance (that we desperately needed) went above and beyond our expectations! People still talk about our wedding and I have received so many compliments about our officiant; it was the best wedding ceremony I have ever been to :)
---
Simply Amazing
Reviewed on

10/16/2012
Rachel G
My husband and I got married in September, and we could not be happier with Rev. Leslie Johnson's services! She was an amazing officiant--thoughtful, respectful, empowering. She let us personalize the ceremony as much as we wanted, which was important to us. Leslie also found a way, with her beautiful choice of words, to unite our multi-faith backgrounds/beliefs. (And this is coming from me, who is a writer by profession.) Leslie met with us several times at our venue to make sure we felt comfortable with all the little details, too. It definitely made us less nervous for the big day. We highly recommend Leslie at Positively Charmed--especially to interfaith couples like ourselves!
---
Above and beyond
Reviewed on

10/16/2012
Grace J
We were married this fall and were lucky enough to have Leslie do our ceremony. She was very flexible with planning our ceremony and let us have input. The entire ceremony was truly us. We had many compliments on how personal the ceremony was. She was comfortable to work with and answered all of my questions quickly. We had planned to do a unity candle but our wedding day was windy. She offered to stop at the store, pick up sand and vases and worked in a sand ceremony instead. Truly above and beyond!
---
Custom ceremony - WOW!
Reviewed on

2/29/2012
Jennifer D
We met with 2 officiants and I knew right away that Rev Leslie Johnson was the one. She has a passion for making the day special and she created a custom ceremony that could not have been more beautiful. She also worked with the photographer and DJ to make sure everything was in place and everyone knew what to do. It was perfect!
---
Meet The Owner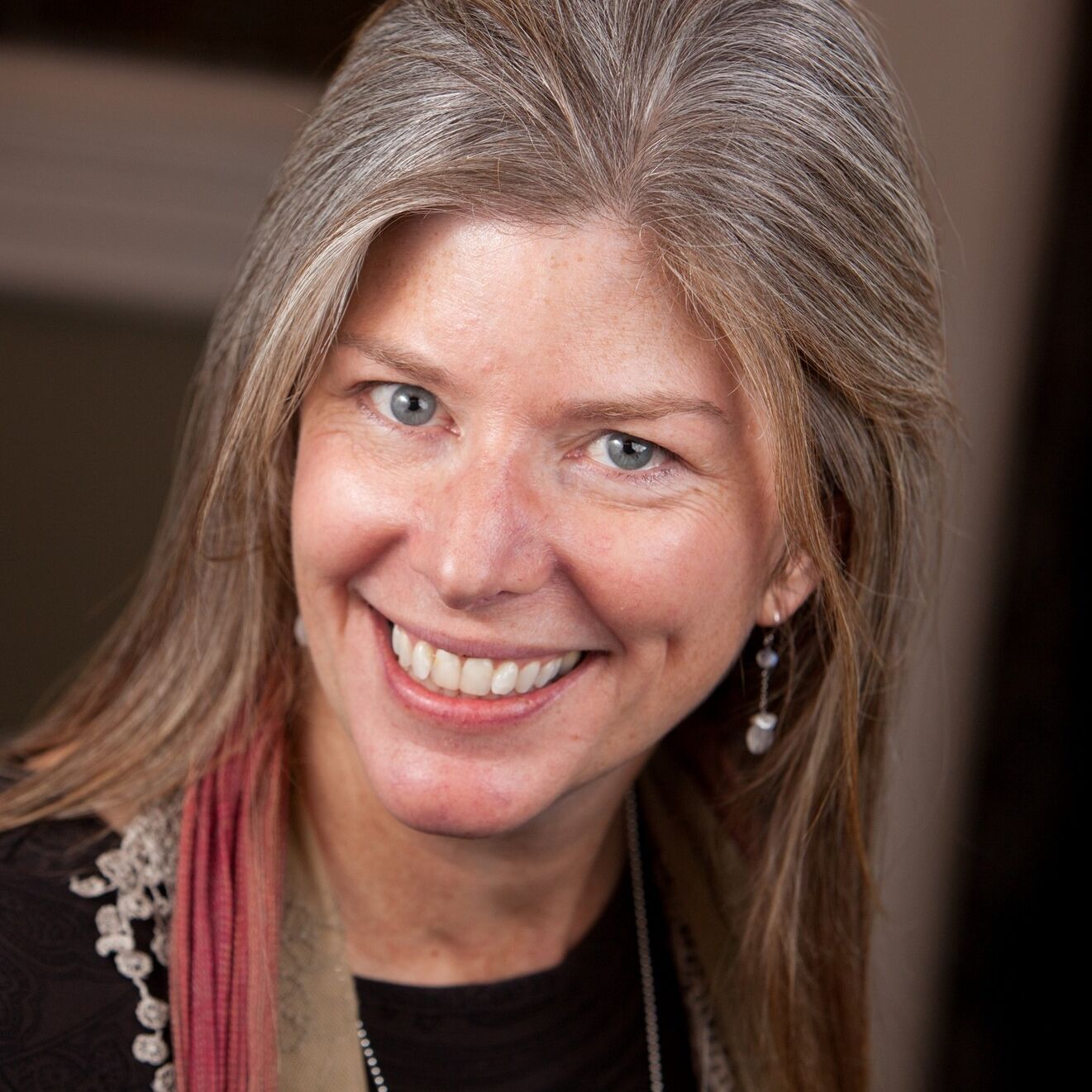 Leslie Johnson
I have lived in a lot of great places...Seattle Washington, Austin Texas, Florence Italy...and yet I have to say...I love Minneapolis! I returned here over a decade ago and pursued my vocation, including a formal education in religion & theology. Although my own beliefs, and those of most couples I work with are somewhat "outside of a mainstream definition of faith", This background; a formal understanding of definitions and history, aids in creatively expressing the ceremony and language which speaks the truth of those being wed. All the world's faiths common denominations speak to love!
Send Message