Home

Premier Entertainment Services, LLC
About this Vendor
Premier Entertainment Services, LLC
CHECK AVAILABILITY NOW -> www.StLouisDJ.com/The-Knot UNIQUE & MEMORABLE WEDDING ENTERTAINMENT FOR FUN-LOVING EASY-GOING COUPLES IN ST. LOUIS Premier Entertainment in St. Louis will keep the party going all night. We do our best to ensure you and your guests are having the most fun possible!
Details
Arabic, Classical, Country, Dance, Disco, Folk, Hip-Hop, Indian, Jazz, Klezmer, Latin, Persian, Pop, R&B, Rock, World Music
Ceremony, Reception, Wedding
MC Services, Recorded Music, Sound Equipment, Music



Reviewed on

10/03/2017
Megan M
We hired Chris for DJ and Photobooth services for our 9/16/17 wedding. Chris has been wonderful to work with through the entire process, start to finish. I have been to so many other weddings where the dance floor tends to die down at some point of the evening- not ours!! He... Read More kept the party going strong all night long. He took into consideration all of our demands (even some of my crazy requests), and was so pleasant to work with. He has been the absolute quickest in responding to emails/calls - I was so impressed by this! What a great DJ and company to work with!!
---
Reviewed on

6/28/2017
Robin L
Our wedding was a dream come true thanks to Premier Entertainment. Chris was energetic, attentive, and helpful during our meetings to create the perfect outline of our wedding night. Everything was perfect from the music, the lighting and photo booth. We were in awe how the... Read More dance floor was packed all night with an amazing mix of music. Our wedding was a month ago and we continue to get compliments about how amazing the Dj was and how perfect the night went. Thank you Chris and Premier Entertainment for the best night with amazing memories created at our wedding. We recommend Premier Entertainment to everyone who wants individual attention and help to create the perfect wedding night.
---
Reviewed on

3/28/2017
Lauren S
Great experience. They had a planning tool that made it super easy to organize what songs you wanted during the reception. Honestly even better than that was our DJ the day of the wedding. Chris was so nice that my husband even mentioned how nice and respectful he is. At one... Read More point I thought why don't we start dances now but Chris gave me some advice to give people more time to eat and then start the dances. He listened to me but also gave his professional opinion which I appreciated. He played songs that kept everyone on the dance floor and people mentioned there was never a lull on the dance floor. This is exactly what I told him we wanted.
---
Reviewed on

4/14/2018
Karen B
Chris was an amazing DJ. He covered all of the songs we asked for and our event flowed smoothly! We had the best time. So happy they were able to cover our event. Thank you Premier Entertainment.
---
Reviewed on

2/22/2018
Sarah B
We were extremely unhappy with our experience with the DJ for our wedding reception. Many of the ideas we discussed prior to the reception were ignored. He was very unprofessional and unorganized.
---
Reviewed on

2/19/2018
Dean H
Chris Abell and his employees did a great job with our very large event-a Father-Daughter dance with 800 attendees. The two photo booths provided by them were a huge hit and so was the music!
---
Reviewed on

1/28/2018
Abby H
Chris was our DJ for the evening and he was exactly what we were wanting in a DJ. He played music that we had requested and found additional songs that were not readily in his system for our ceremony. Also, we wanted to keep the party going, he was ready and willing. He allowed... Read More us to have a slideshow during our Father/Daughter dance and kept our timeline while being flexible when we needed him to. We really enjoyed the online system so we could put in songs that we would like during the different times of the evening. I would recommend Chris and all of his services!
---
Reviewed on

12/31/2017
Tracy S
I am thrilled that we went with Premier Entertainment for our wedding reception! We were lucky enough to have Chris as our DJ and he was absolutely excellent! He was extremely receptive to our ideas for the evening. The online planning tool was wonderful and allowed us to put... Read More everything down and see how the reception would go. During our call before the big day he referenced what we had put into the planning tool which I found to be very helpful and thoughtful. During the actual ceremony, Chris read the crowd really well to know what type of music to play. He came up to me multiple times to get my feedback and/or permission to do things and discuss the timeline that I had come up with and how it might need to be adjusted as things were happening throughout the evening. He really made me feel at ease and that he knew what he was doing - because he did know what he was doing!! Honestly, I would recommend Premier Entertainment and am happy with our choice in having them provide the entertainment for our guests!
---
Reviewed on

11/20/2017
Joshua E
The owner Christopher was very helpful and made everything go smoothly. Can't think of one thing that I would've changed. Highly recommend him!
---
Reviewed on

11/17/2017
Victoria P
When things were not going as planned, Chris made sure everything got back on track! I would highly recommend all his services at your event! The uplighting was better than perfect!!! If you do not choose premier, your wedding will not be everything you imagined!
---
Reviewed on

11/06/2017
Alex L
From the very beginning, Chris with Premier Entertainment was so helpful and professional. We were so pleased with the online planning tool. It made planning so much easier. When it came to our reception, Chris was hands down, the best decision we made. He was there for us and... Read More helped make our reception one that everyone would remember. We bundled in the confetti canon and all of our guest (especially the kids) have been talking about it since. You will not be disappointed if you chose Premier Entertainment Services!
---
Reviewed on

10/28/2017
Nicole M
Sean was our DJ and he was amazing! He made the planning process so easy and stress free. He did a great job getting my guests out on the dance floor and everyone said they loved the music he played! Highly recommend Sean!
---
Reviewed on

10/28/2017
Caitlin S
Anthony was more than helpful. He was very nice and knew exactly what to play! I'm so glad I kept it open to him so he could play what he wanted. I would recommend this company to everyone. They were not too pricey and they follow up with you all the way up to the wedding. So... Read More blessed I had them at my reception!
---
Reviewed on

9/26/2017
Adam T
We hired Premier Entertainment for our wedding DJ services. Anthony, our DJ, was punctual, professional, and personable. He rocked. Chris, the boss man, was very helpful and it's obvious that he is very determined to make sure everyone is satisfied. Most of the planning could be... Read More added to or changed through the website, which was very convenient. The only tiny flaw I can think of is that the section of the website where we could request songs was a bit tedious, but that is really just nitpicking. I was super happy with how everything went. Would definitely hire Premier again.
---
Reviewed on

9/04/2017
Kaycee C
Chris Abell was so great during our reception! He was great with music choices and we were so happy he could be a part of our special day!
---
Reviewed on

8/01/2017
Cailee F
We had Chris and he was wonderful! Really read the crowd and was professional and pleasant.
---
Reviewed on

5/25/2017
Sydney P
Premier always responded quickly and went above and beyond what I expected. I would recommend them to any couple! I had Aaron as our DJ and I was very satisfied with our experience.
---
Reviewed on

5/17/2017
Rebecca R
We loved working with Chris. He was very professional and great to work with. He is a great DJ and got our dance floor going immediately. Family members and family friends I have never seen dance were out on our dance floor! He has a website where we were able to submit all the... Read More songs we wanted to hear (as well as "Do not play songs"). He spoke with us the week before the wedding to go over all the logistics and did a great job of coordinating with our wedding toasts and first dances. He also provided a mic and speakers for our ceremony so that everyone could hear. Since the wedding, I have gotten the most comments from friends and family about how great our DJ was. I would highly recommend Chris at Premier Entertainment Services!
---
Reviewed on

5/08/2017
Rachel M
The dj did a great job...open to requests kept the dance floor packed! I did package with photobooth only had red background and hardly any props so if you go with that I would bring your own.
---
Reviewed on

4/30/2017
Kathryn I
We had Aaron as our DJ and he did a great job. The only thing that went wrong was we took a long time to add songs that we would like played on their website form and it happened to not get uploaded and played at the reception. But he did a good job, nonetheless. I would have... Read Moreauyfcbefvrafaxtfuutwwtrufxwrzdburayxxw liked to have had a final consult more than two days before the wedding for my nerves, though.
---
Reviewed on

4/25/2017
Jessica K
Anthony was our DJ and he did an amazing job! from the time we booked, chris was always super helpful and very quick to respond when we had questions. Anthony made sure he went through the events and songs and name pronounciations before the wedding day. He made sure to play... Read More everything we wanted and even got approval from us if something was requested that was questionable. He was very fun and easy going. We were beyond pleased with how everything went! We will definitely be suggesting premier entertainment to our friends!
---
Reviewed on

4/10/2017
Ashley A
They played exactly what we asked and went above and beyond with customer service!
---
Reviewed on

2/15/2017
Emma B
Chris was a great communicator before the wedding. He knew exactly what we wanted in terms of music and the reception order. He also helped us think through our decisions as we went. He ran the reception smoothly and kept people out on the dance floor!
---
Reviewed on

11/13/2016
Erika H
Chris was an excellent DJ! Highly recommend he and Premier Entertainment. We had such a blast at our wedding, and our guests are still talking about the great music and dancing that was provided. He kept everyone on the dance floor until the end of the night. My husband and I... Read More could not ask for a better DJ! He was so personable, the online navigator was so easy and a modern way to complete our requests and outline for the ceremony and the reception. HIGHLY recommend Chris! He called me the week before, and we went through each of the details and he was spot on throughout the entire day. He was excellent! Thank you, Chris for making our day exactly what we had hoped!
---
Reviewed on

11/06/2016
Julia R
Another was a great DJ. I love how the service is super organized and helpful in letting you express what you are wanting the night to look like. In our meeting, Anthony made great suggestions for things that I wouldn't have thought of otherwise. Very professional and engaged... Read More our crowd. Would highly recommend.
---
Meet The Owner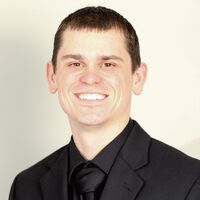 Christopher Abell
Passionate is one word I would use to describe myself when it comes to my work. I don't know that I can even call it work because I truly enjoy what I do so much. I love weddings and the idea of marriage, which makes it possible for me to put my heart and soul into every event I handle