Home

Premier Entertainment Services, LLC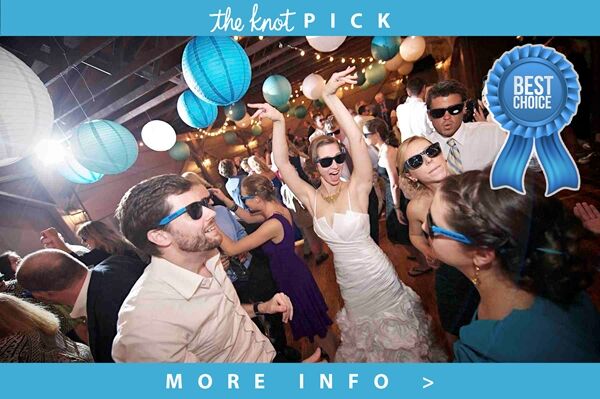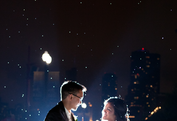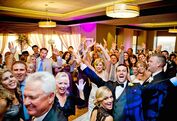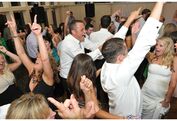 About this Vendor
Premier Entertainment Services, LLC
UNIQUE & MEMORABLE WEDDING ENTERTAINMENT FOR FUN-LOVING EASY-GOING COUPLES IN ST. LOUIS Premier Entertainment in St. Louis will keep the party going all night. We do our best to ensure you and your guests are having the most fun possible! CHECK AVAILABILITY NOW -> www.StLouisDJ.com/The-Knot
Details
Classical, Country, Dance, Disco, Folk, Hip-Hop, Jazz, Pop, R&B, Rock, Arabic, Indian, Klezmer, Latin, Persian, World Music
Ceremony, Reception, Wedding
MC Services, Recorded Music, Sound Equipment, Music
Contact Info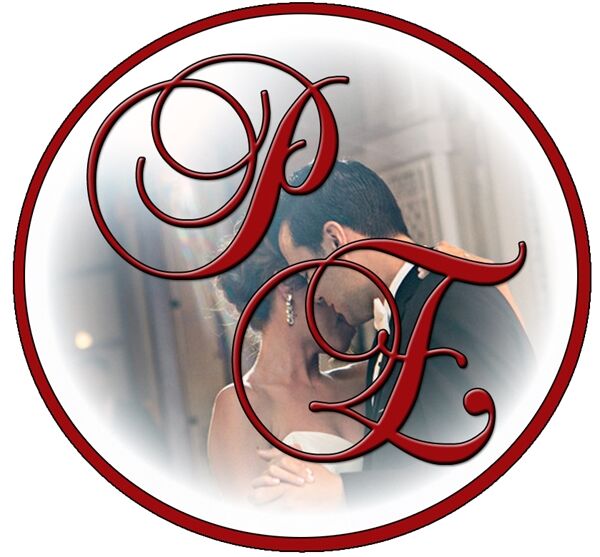 10805 Sunset Office Dr, St Louis, MO
Fantastic DJ
Reviewed on

1/25/2014
Rebecca W
Chris was our wedding DJ; we utilized him for prewedding ceremony music, ceremony music, cocktail hour and the reception. He provided us a fantastic package that also included a customized gobo and uplighting for the reception ballroom in our wedding colors. He is experienced... Read More and knows what he is doing! Any song requests we had were noted, played and no song was unatainable for him! He also has a very helpful website that brides and grooms use to input song requests, special requests, announcements, order of events...etc! The sound quality was also excellent. I would recommend him to anyone! Thank you Chris!!
---
Premier Entertainment was phenomenal!
Reviewed on

5/01/2015
We had Chris from Premier Entertainment as the DJ for our March 2015 wedding. Chris did a wonderful job from the very beginning until the very end. Chris was great a communication, professionalism and attention to detail. Chris was always prompt in his communication with me and... Read More always made himself available. I loved his planning software that allowed us to choose songs and input all of the pertinent information about our day. I got so many compliments from guests on our music and everyone had a blast; the dance floor was always packed. I would 100% recommend Chris and Premier Entertainment.
---
Good news for out of town brides
Reviewed on

1/28/2015
Lauren P
As a bride who was putting everything together from out of town, Chris made it almost effortless to work with. His app for adding the music you want to play ahead of time was extremely helpful and convenient. We had to do everything over the phone, do to myself and my now... Read More husband being out of the state, but Chris's professionalism did not change. During the reception, he walked through every step with us as the night went on and would give us suggestions of what was typically done at what time to help with flow. He also made sure to emphasize that everything was on our time and no need to rush. We were more than satisfied with him and had multiple people tell us what a fun reception we had.
---
Great Service!
Reviewed on

7/29/2015
Haley M
Chris was our DJ for our May 30, 2015 wedding. He did music for our ceremony, dinner, and reception and was absolutely wonderful! As most engaged couples know, there's always a million little questions that pop up throughout the process and Chris was always great about answering... Read More questions in a VERY prompt manner. In addition, our wedding was at a family farm so there were many logistics to navigate and he was always patient, timely, and understanding. The online interface available to plan our playlists was great and also allowed me to provide Chris with information about the wedding party and timing day-of. Chris arrived on-time on the day and set-up quickly and with no disruption to the wedding party (we were doing photos). His services day-of were stellar. He helped the evening flow smoothly and got everyone on the dance floor. I couldn't recommend him more!
---
DJ Chris Abell is Amazing!
Reviewed on

7/20/2015
nicole n
I had worked with Chris at an event shortly after getting engaged and his easy going, friendly personality made him an easy choice when it was time to chose a DJ. Chris was so on top of everything, and patient when I took a while to respond, and was so easy to work with!... Read More Premier Entertainment's wedding planning website was such a lifesaver and made it easy for us to see what we were missing and build a timeline for the evening. Chris played a great mix of music that our guests enjoyed and danced to a majority of the evening! I would highly recommend Chris and Premier Entertainment to anyone looking for DJ services!
---
Couldn't Be Happier
Reviewed on

6/08/2015
Chris with Premier Entertainment Services is everything you can hope to find is a Wedding DJ! He was friendly, personable, professional, experienced and a great value. I didn't have a single vendor for our wedding that was more responsive than Chris, and the online worksheets... Read More for setting the timeline of your event should be copied by others. Chris helped keep us on schedule and kept the party moving the entire night. I have already recommended him to a couple friends that are recently engaged and will continue to recommend to all family, friends and strangers that are shopping around for a DJ. Nancy and I had an amazing reception and Chris played a major part in the evening being flawless. Thank you so much Chris! It was a pleasure to do business with you. Joel and Nancy
---
Great DJ
Reviewed on

6/07/2015
Ashley A
Our DJ, Mike, was a great guy. Very friendly and easy to communicate with. He was there on time and reported to me (as asked) with any questions or concerns. Only problems we had were some music confusion. All of the big important songs were accurate but a few specialty dance... Read More songs were mixed up. We went with the flow but we will admit, it was bothersome. Things happen, we understand, but we overall very much the music and our guests did as well. The older people got to dance to what they wanted and us younger crowd had the fun jams that we enjoy to dance to so we were all happy.
---
Awesome
Reviewed on

10/25/2014
The service provided was above my expectations throughput the entire planning of our event. Very helpful especially during the actual event!
---
easy to customize
Reviewed on

10/06/2014
Jamie S
I enjoyed working with the people from Premier. When we started our contract they gave us access to our own event planner that enabled us to customize what was said and played for the event. They had almost all the songs and genres of music we liked. Mike showed up ready for the... Read More event and was very nice. He rolled with all the changes and was pleasant.
---
Chris
Reviewed on

6/11/2014
Jenny P
I worked with Chris. He was great to work with. He played all the songs that I requested. My only complaint was that he didn't play many slow songs, and according to my guests, did not play many requests. however, he played my requests--so I had a ton of fun!
---
Disappointing Services
Reviewed on

5/05/2014
Menaka G
Chris from Premier Entertainment provided services at our 2013 wedding. Unfortunately, I cannot recommend him. Shocking based on other reviews, I know... Chris was to provide pre-ceremony, ceremony, cocktail hour music, reception entertainment, a wedding slideshow and... Read More uplighting. Sadly, his services did not live up to our expectations or his promises. Firstly, based on his recommendation, we rented additional speaker equipment as an add-on to our package. The equipment was not used at our ceremony. When our coordinator informed us a few weeks later (Chris never mentioned it!), we inquired as to why and he simply stated that it wasn't needed. I take issue with this because, I had specifically asked him to check with the venue ahead of time on audio requirements/restrictions and he had agreed to do so. He either did not do this or decided he would bring it anyway. Adding fuel to the fire, when asked, he could not explain why he brought the equipment if it wasn't needed or why he didn't inform us that is wasn't used. It was an cost that could have been avoided had Chris done as promised - checking with the venue prior and not bringing the unnecessary equipment. At cocktail hour the music was nearly inaudible. He was given full access to the space hours prior, we had paid him to set-up early and he had brought the extra equipment, so we still don't understand how this happened. Then there were the (missing) announcements. We told him that we didn't want to be officially announced, but that he could announce speeches, dances, etc as usual. Not only did we not have a single announcement for anything, he was silent during the whole reception. No getting the crowd excited, no pumping things up. Nada. Nothing. The uplighting was also disappointing. We had gone over colors atleast twice. I was sure about one thing – no hot pink. I wanted a blush color or even light pink or amber. No hot pink. And what did we walk into? Hot pink. The slideshow he created was probably the thing that let us down the most. It was something that we had looked forward to seeing for the first time at our reception. We paid him to bring his own screen out to our venue. So imagine our surprise when our heads were cut off in half the shots? And, at the end our wedding date was wrong! The slideshow was supposedly available to download - he wouldn't provide a DVD. After life had resumed to normal, we went to download it only to find that he had wiped it from his system. Though it was poorly made, we had still paid for it and wanted a copy. But, he had wiped it from his system with no warning to us. When we tried to talk to Chris about this, he chose to do nothing. He gave some half-hearted excuses and explanations. In our last correspondence, he blamed us, the couple that had paid him in full, for all of the mishaps. He gave us flippant excuses and insincere apologies, never offering to make the situation right. Did our guests know of any of this? No, but WE knew. We knew we had paid for equipment that was never used. We knew that the music wasn't right during cocktails. We knew that the announcements were never made. We knew that the uplighting was the wrong color. We knew the slideshow was an embarrassment. We knew. It's YOUR wedding. It should be how YOU planned it. It should be YOUR dream day. Chris at Premier Entertainment should do his best to help, not do the minimum to get through the evening after making empty promises.
---
Premier is sublime!
Reviewed on

11/19/2013
I highly recommend Premier entertainment. Chis was so easy to work with and met our music needs perfectly. I've heard over and over again from our guests how great our DJ was and we totally agree! Thank you Chris and Premier for making our day so wonderful!
---
Excellent service!
Reviewed on

10/21/2013
Brandi H
Christopher was easy to work with and quick to respond. He was able to pick up on our music style and didn't disappoint at the reception. Premier also has an interactive website where you fill out all your reception info and can review and choose song requests. It's a great... Read More tool that they really should promote more to their customers, possibly giving a quick tutorial on how to work the website and stressing the importance. Overall, I highly recommend Premier.
---
Could have not asked for a better DJ
Reviewed on

6/17/2013
Amanda S
The DJ was the best part of the night. He really got the crowd moving and was very personable and social. He did an excellent job with the announcements and everyone on the guest list loved him! I hope I have more excuses to have a dj in the near future so that I can use this... Read More company again
---
Perfect wedding
Reviewed on

10/12/2012
Ashley Dawn C
Mr. Abell was great. He was very responsive to all of my emails/calls (any bride can appreciate that). My fiance and I were very picky on how little MCing we wanted. Chris wrote special details we wanted into the contract and abided by each of them. He dressed and acted very... Read More professional. He also went out of his way at the reception to make sure we were happy. I would highly recommend Premier Entertainment.
---
Simply AMAZING!!!
Reviewed on

9/05/2012
Christopher A
Our DJ, Chris, was AMAZING! He really got the crowd moving and continued that throughtout the evening! He was attentive and made sure everything we wanted played happened!! He has an easy to use system that allowed us to update songs we wanted throughout the process. He was very... Read More responsive to emails and calls. He was stress free and made decisions easy to make! He had all the songs we wanted and worked with my dad for a special suprise for me. He helped make my wedding day perfect! I highly recommend him for any DJ need. I will only use and recommend Chris from Premier Entertainment from now on!!
---
Slightly disappointed
Reviewed on

5/22/2012
Lana S
Chris was a nice guy, but there were some songs played off of our no play list. There was a dead time of about 30 minutes without music playing during the middle of the dance time. He left off two items we had instructed him to do on the order of events. Things that you don't... Read More realize were missing until after. His website was helpful, but I feel like he was not playing the list of songs we had created on the list. It wasn't the worst experience, but I definitely wanted a little more.
---
Go Cardinals
Reviewed on

9/29/2011
Kristi W
Chris not only did our wedding reception but he also played the music at the ceremony. He was easy to work work and I loved the automated service and how I could do just about everything online (even my song requests). I used special songs for my ceremony and he was able to... Read More get me exactly what I needed with no issues and was eager to help. He kept the party going through the reception and everyone had a blast. Thanks so much!
---
KEEPS THE PARTY GOING!
Reviewed on

6/30/2010
Takara D
This DJ was very friendly, entertaining, & knew how to keep the party going! I highly recommend this DJ, he was definitely the best wedding DJ I've seen or heard! The bride & groom had quite a few special requests & he made it all run so smooth.
---
Review for Premier Entertainment DJ Service
Reviewed on

4/10/2009
Laura K
He was easy to work with. We talked on the phone a few times and met a couple days before the wedding. We discussed our music choices and talked about the details of the evening. Our entrance speeches cake cutting first dance etc. He made us feel at ease.
---
Meet The Owner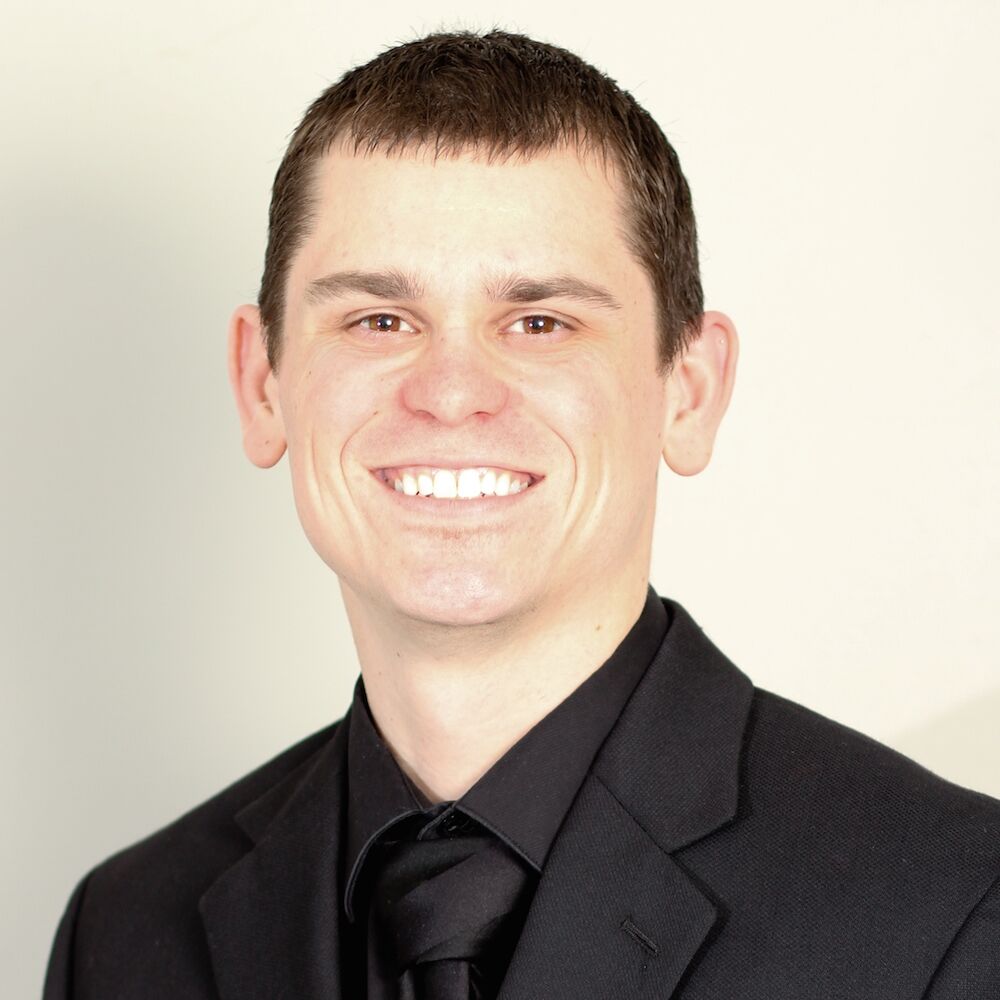 Christopher Abell
Passionate is one word I would use to describe myself when it comes to my work. I don't know that I can even call it work because I truly enjoy what I do so much. I love weddings and the idea of marriage, which makes it possible for me to put my heart and soul into every event I handle
Send Message