Home

Pretty Little Planners
About this Vendor
Coordination, Planning, and Event Design
Pretty Little Planners is a Coordination, Event Design, and Wedding Planning business located in North Dallas. We specialize in working closely with our clients to help plan and design every detail for their special event. We obsess over the details so you don't have to.
Details
Engagement Party, Getting Engaged, After Party, Bachelor Party, Bachelorette Party, Bridal Luncheon, Bridal Shower, Rehearsal Dinner, Welcome Party, Rehearsals + Parties, Ceremony, Cocktail Hour, Day After Brunch, Reception, Rehearsal
A la Carte Wedding Planning, Budgeting, Day-Of Coordination, Full Service Wedding Planning, RSVP Tracking, Wedding Website, Planning

Contact Info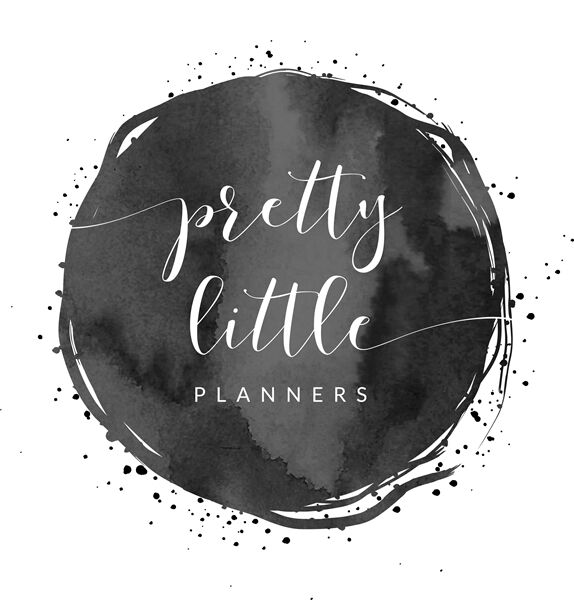 Reviewed on

12/05/2017
Grace G
I wouldn't have survived my wedding day without Angela. After having to kick my MOH out of my wedding party, I felt super overwhelmed and in over my head. That's when I found Angela. Hiring her with Pretty Little Planners was one of the best decisions I made through the whole... Read More wedding process. She was great about keeping me organized and focused, was incredibly professional, and made sure everything ran smoothly day of. Best of all, she helped me remember what was important through all the crazy and that was that I was marrying my best friend. My wedding ran so smooth and if anything did go wrong, I never knew about it. Thanks to her I was able to truly enjoy our day and take in every moment without worry. So thankful I had her along the way and I couldn't have done it without her! Thank you for everything Angela!
---
Reviewed on

11/19/2017
Dylan Elise M
Angela and Kelsey with Pretty Little Planners was an absolute dream, they made my day go so smooth. They contacted all of my vendors, weeks before and the day before our wedding to confirm drop off times and make sure everything was ready to go. Anytime i would try and help with... Read More the decorating, they would tell me to go upstairs, have a mimosa and enjoy my day. The best part about it was that my mother was also able to enjoy our day due to them and I cannot day thank them enough for that.
---
Reviewed on

11/04/2017
Melanie S
Angela Webb with Pretty Little Planners is fantastic! She was there for everything! I especially appreciate her hard work the day of the wedding! I did not have to worry about anything she was so organized! She decorated the whole venue beautifully! I would recommend her to... Read More anyone that needs some planning guidance for their wedding!
---
Reviewed on

10/22/2017
Lindsey W
Angela was an irreplaceable asset to our wedding. I had a wedding that started early in the afternoon and I was unable to get in to set up anything the day before, but I was able to trust Angela 110% to make everything perfect. She listened to everything I wanted and anticipated... Read More things I didnt even know I wanted.
---
Reviewed on

10/19/2017
Tyler T
Words cannot express my gratitude towards Angela and her team! They were amazing! The day of my wedding Angela made sure everything went perfect! Any little hick up that may have happened that day, I did not notice because she got it taken care of ! I am so thankful for hiring... Read More her, she was a true blessing! I recommend her 100%!!
---
Reviewed on

10/17/2017
Jodi w
Angela is by far one of the best wedding planners in the metroplex. She's laid back, but organized. Professional, but fun. And she loves what she does. I'm blessed to know her.
---
Reviewed on

10/11/2017
Shirin Elyse Z
I was thrilled with Angela and her team. I am extremely hands on, but I wanted someone that would just make things go smoothly and on time for the day of the wedding. She did exactly that. I didn't worry about things getting done while I was having photos taken or while I was... Read More getting dressed. Angela was exactly what I wanted and I would recommend her to others. I only used day-of planning, so I cannot speak as to her other services.
---
Reviewed on

9/22/2017
Erica L
Man!! Or should I say Woman!! Angela and her team did an outstanding job!! I got married out of state and its really hard to figure out what to do and what to accomplish when you are so far away. I purchased a lot of my items online and wasnt able to physcially see everything... Read More until I flew in a week before my wedding. I was overwhelmed at how perfect my day looked and Angela was able to see my vision and make it come to light!! The room was beautiful and so was our wedding! It went off without a hitch! Angela was well organized and she kept everything flowing as it should. We truly would not have made it through the day without her direction. If I had to do this all over again and marry my hubby once more, I'd still choose Pretty Little Planners to get the job done! Angela definitely exceeded my expectations!!!
---
Reviewed on

5/30/2017
Brittany G
Angela is without a doubt the reason my wedding turned out the way it did. I am a very hands off bride. There were very few things that I knew I wanted/had to have, and Angela guided me along and helped me make decisions that I didn't know existed. A few times she contacted me... Read More and said "Do you think this is ok" and I said "Angela, I trust you. I know you will make it perfect" and I was completely right. I don't trust many people and to allow Angela in on the most important day of my life, was definitely the best decision and I am so glad I did. Angela exceeded every expectation that I had. From the first phone call (that lasted over an hour) to our final hug on my wedding night, Angela calmed every nerve and just had a way to make me feel like everything would be ok and turn out just as I wanted. I knew my wedding would be beautiful with the flowers and décor I had chosen, but to see it executed, it was MORE beautiful than I could have imagined. It was my real life dream come true, my Pinterest wedding. From every candle lit to the cutting of the cake, Angela was on top of it. I never once had to try and find her, she was always there for exactly what I needed. She has a good attitude but can get down to business when needed. I would recommend Angela and her team 100 times over. Angela I thank you from the bottom of my heart. I am forever indebted to you! I'm so happy to walk away from the wedding with a friend in you!
---
Reviewed on

5/18/2017
Angela was without a doubt the most amazing planner! Our reception (05/12/2017) went smoothly with her taking care of everything! I cannot imagine not having her with us for our very special evening!! What amazed me most was not evening knowing she was there during event.... Read More Honestly, everything was handled perfectly and it was if magic was happening all around us. Angela was totally AWESOME!!!!
---
Reviewed on

5/13/2017
Sara W
Angela was great! She was there for every little thing my husband or I needed! I told her what I needed for set up and she jumped on it and made everything better than I imagined it! Everything was perfect. She made sure if I needed something, she was there to get it for me. She... Read More accommodated my guests, she walked us through everything before we did it. (Neither of us had any idea what we were doing!). She was seriously, AMAZING! She was very professional, always answered my calls/texts/emails. Handled everything/anything I needed!
---
Reviewed on

4/22/2017
Hillary G
Angela is very well organized and professional! I can't imagine not having hired her! She made sure my wedding went off without a hitch! She went all out on our big day- from leading the rehearsal, coordinating our ceremony and reception, creating a timeline for all vendors and... Read More bridal party, keeping up communication with all vendors prior to the day, helping me bustle my gown, and even lost her voice by the end of the night! I hired Angela for day-of coordination -- it was MUCH more than just day-of service and WELL worth it!
---
Reviewed on

4/04/2017
Kaisa T
There's no one better. Period. Angela is magic. So professional, so friendly, so on top of it. There are not enough words or ways to thank her for being there for me as my "day-of" coordinator. And it's not just the day of. A great coordinator like her is assisting weeks and... Read More weeks beforehand. There are so many little details that are not thought about. She has it under control. So many things that can and will go wrong. She makes it work. She makes it work WELL. I will forever be grateful and highly recommend Angela of Pretty Little Planners.
---
Reviewed on

4/04/2017
Pamela R
TOP 5 Reasons to Hire Angela from Pretty Little Planners 1. OUR ORGINIAL PHOTOGRAPHER BAILED ON US 4 WEEKS BEFORE OUR WEDDING Here's how she handled it. My fiancé and I freaked out big time but Angela was calm, collected and handled everything. She reached out to her... Read More professional network and matched us with Jodi from Double You Photography who had availability and was able to cut us a deal because of the situation. 2. WE HAD MAJOR FAMILY DRAMA. Angela handled it professionally and effectively. She was able to navigate through divorce on one side, estrangement on the other, and dealt with cross-country communication with the family from Cleveland, and managed to help my parents feel at ease during the most stressful times. 3. SHE MADE OUR VISION COME TO LIFE. EVEN ON A BUDGET. After meeting us a few times, what really impressed me is that Angela just seemed to get us. She picked out five venues, toured them with us, and she did a phenomenal job finding venues that matched our vision. It was delightfully creepy how good she was! 4. SHE IS A CREATIVE GENIUS. We wanted an elegant evening affair that was also approachable and affordable. That's right – elegant and under 15k. She didn't blink! She helped us price out simple florals, provided us rentals from her company (candlesticks and some knickknacks) , and brought it all together when she decorated each table. Her designs were crisp, professional but most importantly elegant and romantic. She understood our aesthetic. She even helped direct our engagement shoot with our new photographer! 5. SHE LOVES A CHALLENGE. It's not everyday that a wedding includes a non-profit. My husband and I met while volunteering at the North Texas Food Bank and we wanted to give back. She helped coordinate between the Food Bank and us, orchestrated their involvement at the wedding, and even helped organize the dollar dance with all the profits going back to the Food Bank. She was instrumental in providing information to the Food Bank when we landed a spot on the local morning news! If I could do it all again, I'd choose Angela. Hands down. She was our best investment. She's professional, caring, genuine, and badass. She's not afraid to step in when something's amiss and right it. The only thing I regret is that I couldn't hire her for our second reception in Cleveland!!!
---