Home

Prevue Formal and Bridal
About this Vendor
The largest bridal store on the West Coast!
Offering wedding dresses, bridesmaids, mother of the occasion, flowergirls, shoes, accessories, alterations and a whole lot more! We are a fun, one-stop, shopping experience!
Details
Bridesmaid Dresses, Flower Girl Dresses, Mother of the Bride Dresses, Wedding Dresses
Contact Info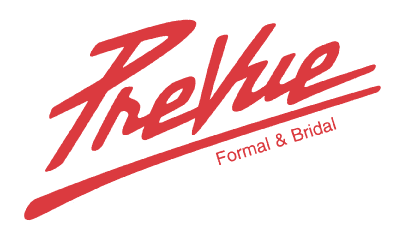 Glamorous
Reviewed on

10/26/2013
marie
The most beautiful dressed
---
dress
Reviewed on

6/05/2013
Jayme W
happy
---
Reviewed on

7/22/2015
Cecilia R
Seriously don't waste your time beautiful dresses horrible management . This place isn't what everyone thinks . Half these "positive " reviews are fake . Don't trust them go somewhere else .
---
!!!
Reviewed on

11/02/2014
Honestly, the only reason I gave Prevue 4 stars is because it is small and busy so it requires patience. However, busy is a good thing because it means they are doing something right! Prevue is a small location with half bridal dresses and half formal dresses. It can be hard to get in and try dresses during the high school dance seasons, but if you make an appointment you will get great service and an even greater dress! Yes, you may have to share a mirror out on the main floor with a few different girls, but I actually found it quite fun seeing and complimenting beautiful girls on their beautiful gowns (wedding and formal). Their dress selection is great! There are TONS of dresses for very affordable prices. Not only did I get my wedding dress at Prevue, but I had all my bridesmaids get there dresses there too. My experience actually trying on dresses was so fun. Caitlin was helping me and it seemed she knew what I wanted before I did. I came in having a basic idea of the type of dress I wanted and ended up going with a completely different style after she convinced me to try on something that she believed would flatter my figure better. I am so glad I trusted her!
---
Love love love
Reviewed on

10/31/2014
Jackie L
Prevue is amazing !!!! The girls are like family and made me feel beautiful in my wedding gown !!! I had no idea what I wanted when I went in but the girls helped me to find the perfect dress for me ! They have the biggest selection of gowns that I have ever seen! I got all of my wedding accessories from them as well as my wedding dress! They made sure that I felt like a princess :)
---
Saved my day!
Reviewed on

10/31/2014
Hello. My name is Tiffanie. I used this bridal shop for my wedding in August of 2011. The staff here at Prevue were so awesome that I recommended them for my mother who will be married December 21, 2014. All of the associates are wonderful, however, I spent most of my time with Caitlin. Caitlin is very professional and genuine, and she has a sweet spirit. Each appointment I had with her was productive -- I left her presence feeling calm and knowing that my dress as well as my bridal party's dresses would be ready on time. Additionally, the seamstress Nila is phenomenal. I had health problems at the time which caused me to continually gain weight. I was in a panic because I ordered my dress in a size six, but close to wedding time I was up to a size twelve. This is a true story. The most wonderful seamstress in the world, Ms. Nila, saved the day. She actually changed the entire back of my dress. She had to take the buttons off, insert new material, and create a corset back to give me the extra room. This was a breatiful Maggie Sottero dress she had to alter, and it remained just as beautiful by completion. I know God sent me to this bridal shop. I wouldn't trust my mother in anyone else's care during this special time. Thank you Prevue and God bless you all! Sincerely, Tiffanie Boggess
---
The best wedding shopping experience ever!
Reviewed on

10/31/2014
I came into Prevue after having a horrible experience somewhere else at another bridal store, I walked in automatically being greeted by the whole staff. I showed them a picture of what I wanted and told them I had a budget, they pulled so many beautiful dresses helping me choose the best for my wedding. I really liked how they didn't push me to get something more than what I wanted to spend, and how they were very patient with me.
---
Most friendly, professional staff
Reviewed on

10/31/2014
I can not speak highly enough of Prevue. I have been coming to this shop for years and have never once had a bad experience. Since I am not the girly girl type who dresses up often, the whole dress shopping experience intimidates me. But, when shopping at Prevue, I felt listened to and understood and never once did I feel like I was out of my league. They knew EXACTLY what they were doing which made mis feel comfortable and made the whole shopping experience enjoyable. The staff showed such patience and kindness. Even when the store was very busy, they gave me their full focus and attention. I would recommend Prevue to everyone I know! I can guarantee a good dress shopping experience.
---
I beyond love this place!
Reviewed on

10/30/2014
I cannot begin to tell you how much I LOVE PreVue! I went in not knowing what I wanted my wedding dress to be. The whole idea of the experience seemed like it would be overwhelming. But I walked through those doors and their staff was so friendly and helpful, I knew I was in good hands. Caitlin was helping me, she is beyond awesome! Made me feel at ease and made my whole dress shopping experience fun. She showed several different styles. We then found out I'm a mermaids girl when I fell inlove with two different dresses both Maggie Sottero. She told me to take two weeks off and look at it with new eyes. But I couldn't stay away, I only lasted 3 days until I came back to see Caitlin. I tired on dress 1, then dress 2. She told me to try on dress 1 again then we could try on dress 2 again, but once I saw dress 1 on I knew that was my dress. Their whole staff beyond awesome! Caitlin in the kindest, sweetest most patient person on the planet to put up with my indecisiveness. Love this store, I will be getting my bridesmaids and flower girl dresses here.
---
Amazing selection!
Reviewed on

10/30/2014
I have been engaged for a couple months now and had been putting off dress shopping until my mom and maid of honor were both in town to help me. A couple of my friends recommended Prevue when I told them my weekend plans and I am so thankful they did. Right when I walked in, I knew it would be a fun day. The selection was so huge and the sales girl guided me through the gowns while selecting a few from each category. Once I started trying on I realized I loved styles that I never thought would look good on me. Long story short, I tried on a handful of gowns and with the help of Caitlin I found my dream wedding gown. There are so many beautiful dresses there it was hard to pick and I can't wait until my future husband sees me! We also found the bridesmaids dresses there and all of my girls were able to try on the right size for them. I recommend this store to all my friends that are getting married and they have been just as happy as I am.
---
Terri (Bridal consultant) is the best!!!
Reviewed on

10/30/2014
She was so helpful and understanding of my situation (Military wife!) and she helped me narrow down to 2 beautiful dresses and I know will look stunning and gorgeous on my day! I will always refer brides(and family!) to this wonderful boutique! She was able to juggle helping other customers while making me feel wonderful and beautiful! I recommend Terri highly! :)
---
I loved my dress but alterations and service are terrible
Reviewed on

10/28/2014
Suzanne P
I bought a beatiful Maggie Sottero dress (Sawyer) here for my October 11, 2014 wedding. Purchasing my dress was a breeze. The shop has many dresses, especially allure and MS, which were my two favorite designers. I didnt have any issues when it came to finding and ordering my dream dress at a great price. However, once my dress arrived at the store months later, I ran into a few snags. 1) I made an appointment for my first fitting, which I had to schedule during my lunch hour at work due to the limited hours of their alterations lady. Once I arrived at the store, the sales staff couldnt find my dress! After searching for 40 minutes, they located it, but by that time I had to go leave to head back to my office so I was forced to reschedule. 2) When I came back for my fitting, I tried on the dress but it was quite too big, which was expected as I was in between sizes and, at Prevue's suggestion, ordered the size up with the intention of taking it in. The alterations lady insisted that the fit was "fine" the way it was (though it was visibly baggy around the stomach) and argued with me about taking it in. I don't know of a single bride who wants to look just "fine" on her wedding day. This is not prom but my wedding and I wanted a dress that fitted me as I was told it would. I was shocked she was talking back to me. I made the mistake of leaving my dress at the shop and pre-paid for the bustle and steam treatment. Later that day, I called and said I changed my mind and wanted to take it to someone else for alterations, but I was told the alterations person had already taken my dress home with her to work on. Without many other options, I agreed to let Prevue bussel the dress but not to steam it as I was going to take it elsewhere to have it taken in. The sales person told me I would be refunded for the cost of the steam treatment I prepaid. 3) Two weeks later I went to pick up my dress to take it to another alterations place to be taken in and steamed. The dress was bustled nicely and the dress was not steamed, as we discussed. However, the sales person would not get me a refund for the cost of the steam treatment I never received because she could not find any record or note regarding my promised refund. It was obvious the dress was not steamed (it was quite wrinkled), yet she refused. I ended up leaving without my refund for the cost of steaming. Spending any more time and energy dealing with this shop was not worth the money.
---
My dream Dress!
Reviewed on

8/04/2014
veianna E
I absolutely love Prevue! Their customer service was always amazing! I got my dream wedding dress !!!
---
April Wedding
Reviewed on

6/17/2014
Amber G
The Prevue team is amazing! I ordered my wedding dress, veil, & bridesmaid dresses at Prevue! Melanie helped me find my dream dress on my first appointment. I really can't say enough about the staff....and I'm pretty sure I worked with everyone! When I came in for bridesmaid dresses with less than 8 weeks before my wedding and no time to order, the whole team including Sandra, Caitlin, Melanie, & Janice helped me find 5 dresses off the rack for 5 bridesmaids of all different shapes and sizes. Not an easy task! I would recommend prevue to anyone getting married or looking for a dress for a special event! My sister also recently purchased her prom dress there and she looked stunning! They definitely have something for everyone. With how busy they get, I was very impressed with their customer service! Thank you Prevue team!
---
Found the Perfect Dress
Reviewed on

5/05/2014
Grayson H
It always seems to super busy at this store and there is really no hope of trying on wedding dresses without an appointment. They have a very large selection to choose from and are very helpful at pulling dresses for you to try. I bought a sample dress, size 10 and had to take it to an outside seamstress to chop it down to more of a size 4. My seamstress noticed that they had given me the wrong lace up string for the corset. She called and prevue immediately offer to give me a new one if I came back in.
---
Good choice!
Reviewed on

4/19/2014
Erin W
I've been to PreVue multiple times over the years to get dresses for events, so naturally I wanted to check out their wedding dress selection. I went to David's bridal first and wasn't impressed with the lady helping me. When I came here, the girl helping me was AMAZING! She didn't pull anything out of budget, and was super cool with us finding our own to try on! We ended up finding my dress that day!
---
Wedding dress
Reviewed on

3/12/2014
Christy D
This shop looks kind of ghetto and small from the outside, however they have a ton of amazing dresses! The staff is very down to earth and friendly. Their alterations…which i needed a lot of were relatively inexpensive.
---
In love with my dress!
Reviewed on

12/14/2013
Natalie B
I found my dress on the sale rack actually. It was and is gorgeous! Thank you so much for making my wedding dreams come true!
---
Amazingly Helpful!
Reviewed on

12/09/2013
Laura F
I went to PreVue for my wedding dress and bridesmaids dresses after having great experiences with them when I bought my prom dress and bridesmaid dresses for weddings I was in. Janice and her team, especially Breanna, were/are amazing to work with! They have a great selection of dresses and go above and beyond to help you find! This is a great place to find a dress and work with nice and helpful ladies !!!
---
Surprisingly Wonderful
Reviewed on

11/11/2013
Becca
I went in just to try on dresses--no intention whatsoever to buy. But I had the sweetest, most genuine girl (Erica--who left for another job opportunity) help me and feel at ease. I had a few ideas of what I DON'T like, and she made sure to steer clear of those. She actually brought out a dress I would have NEVER chosen for myself, but when I put it on, I fell in love. She found a dress that went perfectly with my taste and wedding theme and it even made a stranger cry. It was under $1,000 and I still love it. Thank you, PreVue!
---
dress
Reviewed on

10/27/2013
danielle c
the prices are average. I ordered my bridesmaids dresses there with a rush order and they came back a different shade than I had ordered. My wedding was a month away and wasn't sure if they get here on time. The sales associate did everything she could to get them here on time. After some stress, the dresses came in 10 days before the wedding, which the bridesmaid scrambled to get their dresses fitted in time. Luckily it all worked out. The sales associate refunded our rush order costs.
---
Not where you'd look for a wedding dress
Reviewed on

8/20/2013
Kiana
I didn't think I would find my dress at this shop...but they ended up having a huge selection of dresses at great prices! They also have a gal who performs alterations in house at very reasonable prices. The sales gals listen to what you want, offer suggestions and really know how to lace those dresses up quick! I enjoyed my time here and would recommend to future brides
---
Pretty Little Princess
Reviewed on

8/01/2013
Julia B
My dress was amazing!!! Everyone at PreVue was so incredible (especially Caitlin) she made me feel so special & found the dress that was perfect for me! My dress was absolutely show stopping!!! And they opened the store an hour early the day of my wedding for my mom to get a MOB dress because the one she had made turned out horrible!!! We can't thank PreVue enough for making both of us feel like pretty little princesses on my special day!
---
Lots of selection at great prices
Reviewed on

7/24/2013
Jennifer M
Most people dont realize that this store also carried wedding dresses and they have a huge selection! Caitlyn helped me multiple times through the order and fitting of my dress and she couldnt have been nicer. My only draw back is that they sold me double sided tape to help me dress stick to my skin around my chest and it didnt work. Originally I thought their tailor could take care of the way the dress fit but when she said there was nothing she could do, one of girls told me to buy this tape and that "it will stick forever". Well, it stuck to my skin but not my dress and I kept applying it all night. I know this probably has more to do with the tape brand then the store itself but I sure wish there was something else (tailor wise) they could have done so I didnt have to keep messing with my dress all night!
---
My wedding dress
Reviewed on

7/12/2013
Nina N
I feel in love with my dress the first time I tried it on. When the dress came in it was the wrong size but the staff worked with us to get it corrected; it was a little bit of a hassle but in the end I got the right dress size. The alterations staff was nice but I think that my dress could have been altered better, more fitting for the cost of alterations. I would recommend finding a trusted alteration vendor.
---
Send Message