Home

PurelyRuined Studios
About this Vendor
Husband / Wife Videography Team
Do you want the sweet home video feel but the quality of a professional production wedding video? This is what we specialize in! We love to capture life as it is. No posing, no staged moments, the only thing we ask you to do is be yourself and enjoy your day. We will capture each moment as it happens, then you will get all of the real emotions too. Let us document your day as it unfolds, tears, laughs and unforgetable memories. We are a husband and wife videography team who have a two beautiful girls, an almost 3 year old and a newborn who we can not stop filming! We have a passion to capture life as it comes, the beautiful and painful moments. Its life and its beautiful.
Details
Artistic, Documentary, Lifestyle
Getting Engaged, Rehearsals + Parties, Wedding
Destination Weddings, Digital Files, Second Shooter Available, Social Media Sharing, Full-Length Video, Highlight Video, Video, Photo + Video

Contact Info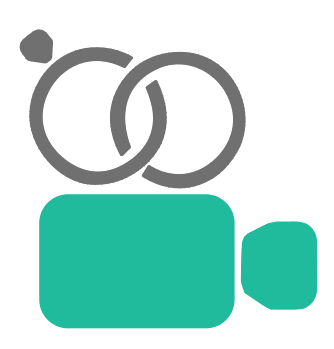 Reviewed on

10/26/2017
Jerika J
BEST DECISION EVER!!!! Holly and Ryan with Purely Ruined not only are talented, creative, & organized, They truly became a part of our wedding weekend!! My husband and I booked them for not only our wedding day but also for our rehearsal dinner. Holly and Ryan cared so much... Read More about our family and friends and the connections we had with everyone. They made it a point to have meetings with us before the wedding to get to know us on a personal level & ask us about the people that would be in our wedding. That made such a difference!! Our wedding film was so AMAZING. Not only was it beautifully made, but they told a story throughout the entire film. I believe since they made a point to actually get to know us as a couple, that showed throughout our film! They also gave us a full video of our ceremony and toasts. To be able to look back and attend your own wedding again through a visual film is so precious! We get to relive that weekend whenever we choose. :) We got to have a viewing with them when they released our film, which was such a fun day. And Lastly, I remember sitting in the bridal suite the morning of our wedding and Holly was right there with me. She made feel so calm the morning of. She really just felt like just one of the girls, which was so nice! I have been so pleased with Purely Ruined. They are the best!
---
Reviewed on

10/25/2017
Sam S
Holly and Ryan were AMAZING to work with! They really took the time to get to know us as a couple and ensure that our video reflected our values and personalities. Something else that stood out to me about this amazing couple was how hard they worked on our wedding day ensure... Read More that everything ran smoothly. When I got fixated on a few minor decor details, Holly was right there to bring me back to the realization that it was my wedding day and that the only important thing was that my husband and I were about to be married. We are ever so thankful that these two were able to capture every important moment in our wedding, and we will cherish our wedding video for years to come.
---
Reviewed on

2/27/2018
Robyn K
I knew I wanted Holly and Ryan to cover my wedding day after seeing what an amazing job they did capturing my sisters wedding the previous year. My husband and I live in Dallas (but got married in Austin) so we got to know Holly and Ryan over Skype. We felt like they truly... Read More wanted to get to know us which was nice since they would be capturing the most important day of our lives! Holly and Ryan are SO creative and artistic. They put together the most beautiful highlight video for us along with videos of the toasts and full ceremony. My husband and I didn't know exactly what we wanted in our video and probably weren't much help when asked about our preferences. This didn't stop Holly and Ryan from getting to know our story, figuring out what was important to us, and creating the most perfect film that was exactly what we wanted (we just didn't know it yet)! I would highly recommend Purely Ruined Studios and am so thankful we were able to have them capture our special day.
---
Reviewed on

12/11/2017
Erin K
Holly and Ryan with Purely Ruined Studios are absolutely amazing. They take the time to get to know their couples and really give them a unique video that really represents the couple. Every single one of their videos are different and don't follow a pattern or template like... Read More some other videographers out there. I wanted an original video that wasn't going to be just like the others. I wanted it to be a fun, upbeat video that really captured my husband and me as a couple. I think that Purely Ruined hit the nail on the head with our video. We absolutely love everything about our video. They were able to capture the love and silliness of our wedding day and also highlight some of our favorite moments throughout the day. We cannot wait to watch this every year on our anniversary! Holly and Ryan were very professional, quick to answer my many emails/questions, and always willing to listen to my thoughts. Also, Holly was so supportive on my wedding day when family members were stressed out and running all over the place. She really helped me not get swept up in the mess of it all and reassured me that it would be fine! My husband and I both really enjoyed getting to know them throughout this process and even asked them to hang out with us after the wedding was all over and done with. :) We could not recommend Purely Ruined Studios more. They go above and beyond to make their clients day and really prioritize their couples over anything else. They even provided us a few stills from our video to use for Holiday Cards this year since our photos aren't ready yet! In my opinion, Holly and Ryan are the most talented and down to earth videographers in the Austin area. I wish them all the success in the world and truly think that all couples should use them for their wedding day. Thank you Purely Ruined Studios!
---
Reviewed on

10/31/2017
Cody T
In the interest of full disclosure, we did not get to use the Gereckes for our wedding video, but ONLY because we didn't live here or know them at the time we got married. We have since seen their work and witnessed their passion and without a doubt would hire them for ours if... Read More we had it to do it over again. Also, coming from someone who has videoed weddings myself, I can say their videos are completely unique and like nothing we had seen before. It's more than simply editing video together, you'd think a TLC film crew had just filmed and edited your wedding as a documentary to be aired on television. But most importantly, they are trustworthy, reliable, and consider this more than a job - rather as a calling to bless others. We highly recommend PurelyRuined!
---
Reviewed on

10/31/2017
Tracey K
We couldn't have been more happy with the level of service that was provided to us from Holly and Ryan. They were the perfect fit for us and our wedding. We love how the team fit right in with our wedding and the guests. We got raves from all of our guests about the... Read More friendliness and professionalism. If you are looking for ease, not in your face, creativeness, friendly, worth the dollar amount, then Holly and Ryan are for you. Thank you so much, with all of our love and gratefulness Tracey Morrow
---
Reviewed on

10/26/2017
Lexi S
We had a fantastic experience working with Holly and Ryan!!! First of all, I'm a huge fan of all of the videos on their website. I heard about them through a family friend who worked with them for their wedding in Shiner, TX, and they lived up to the rave reviews. We had a great... Read More time working with them- their laid back personalities and showing how they really cared about our story in the questionnaire and meeting before and how invested they were in the moment. They know how to capture a love story at the core. It'll be the best decision you make...besides your bride/groom ;)
---
Reviewed on

10/25/2017
Holly and Ryan become more than a company you hire for your wedding,they become your friends. You don't see them as someone you talk to once or twice before your wedding. They checkup on you to make sure everything is going well an to see if you need anything. During our wedding... Read More Holly would make sure I was doing okay&if I needed anything. They communicate every detail with you before and after your after. I would highly recommend Purely Ruined to everyone I know!!
---
Reviewed on

10/24/2017
Brooke B
We couldn't be happier with our wedding video from PurelyRuinded Studios. Holly and Ryan are so talented and made our dream wedding video that will we cherish forever. They are an amazing team and work so efficiently together. Holly and Ryan are personable and easy to connect... Read More with. Their communication was amazing! They were able to capture exactly what we wanted in our video. We cannot thank them enough for putting so much time and effort into creating our wedding film! We are so grateful for the special moments they captured and thankful they were apart of our special day :)
---
Reviewed on

9/23/2017
Courtney G
How can I describe how amazing Holly and Ryan are in only a few short words? From day one they made sure to get to know my husband and I on a personal level. Holly took us out for coffee and met with me on a few occasions. She kept in touch and I felt like she had become one of... Read More my closest friends. After our wedding and we received our videos - our friends and family were in complete awe of how incredible the videos turned out. Because of Holly and Ryan, we will be able to relive our special day for forever with an absolutely beautiful film. Thank you both for so beautifully capturing our wedding day!
---
Reviewed on

9/12/2017
Morgan W
Holly and Ryan are absolutely amazing to work with and a joy to be around!! They helped make our wedding day better than we could have ever imagined! They are absolutely worth every penny!
---
Reviewed on

7/19/2017
Kathleen W
Amazing video!! We loved every second of it. They had extenuating circumstances so the video was delayed. They did talk to us about this so it was still professional.
---
Reviewed on

9/09/2016
Tyler R
Holly & Ryan were an absolute joy to work with. Not only did they create the absolute best videos we could have ever imagined, they also added to the fun of the day with their presence. They worked so smoothly together and with us, it felt like they were part of our family. We... Read More are forever grateful for their talent that allows us to relive our wedding day for years to come.
---
Fantastic Videographers!
Reviewed on

12/13/2015
Megan N
This amazing couple did such a great job with our special day. They were FUN to work with and were so comfortable to be around. When it came time to receiving the final video, the perfect moments were definitely captured and the video is absolutely amazing! I would recommend... Read More them 1000 times. Thank you!!!
---
Caring, Professional and Fun
Reviewed on

11/21/2015
Holly and Ryan were fantastic! Very caring and sincerely focused on capturing the vibe/theme of the wedding and the love/connection of marrying couple. They were attentive to our needs from beginning to end. They were responsive with the video editing process too. Highly... Read More recommend.
---
Love this vendor!
Reviewed on

11/15/2015
Mark B
They were so happy to be a part of our big day. They even came out to our rehearsal dinner to film the speeches! Throughout the day they were always here smiling and excited to be there. Can't wait to see our video! But have seen others and love them!
---
Reviewed on

7/12/2015
Savannah M
HOLY COW. AMAZING. TALENTED. PROFESSIONAL. SWEET. ROMANTIC. OUTSTANDING. It is difficult to know where to start on my experience with Purely Ruined Studios. From the very beginning, they were amazing. I met them at the bridal extravaganza in Austin and I am so glad that I... Read More did. My husband and I felt such a strong connection to them but unfortunately couldn't afford a videographer to fit within our budget. Ryan and Holly worked with us on pricing and pursued our priorities and desires so well. They were extremely communicative and responsive to our suggestions throughout the entire planning process. At the wedding, they were AMAZING. They were so sweet, encouraging and professional. They made us feel so special and cared for – my entire family absolutely loved them and had so many nice things to say about them. Holly and Ryan made us feel so encouraged and excited about our day. After the wedding, they remained in contact with us almost weekly to keep us updated on the progress of the video. We knew we liked Ryan and Holly as people and agreed that they were so wonderful to have at the wedding…we did expect to have a wonderful video from these two, but it hugely exceeded our expectations. The quality, the amount of footage captured and the flow of the video were extraordinary. We felt so much love at our wedding and the video that they made captured ALL of the love SO WELL. My husband and I watched it together and both had tears streaming down our faces as we watched it. After seeing what they did for us, I can't imagine not having them. They have been such a blessing so my husband and I and we would hire them over and over again. We would HIGHLY recommend them to film your wedding!
---
Raining on Saturday
Reviewed on

6/27/2015
Kelly L
I absolutely loved this couple. My husband and I met Holly & Ryan at a wedding show. We loved there videos and their personality and immediately booked them. They are such a friendly couple. They even met us halfway between Austin and San Antonio to do our meeting about the... Read More wedding and paid for our ice cream. I just thought that was a thoughtful touch. Thankfully, since we signed with them at the show we got a nice discount. They video'd the whole day from make up to send off and were such a joy having them there. Holly fit in so well with my group of girls so it wasn't awkward having her there hanging out with us! I can't wait to see how the video is going to turn out! Needless to say I loved them and we are like besties now!
---