Home

Purslane Catering
About this Vendor
Purslane Catering
Purslane catering is a Brooklyn based, full-service events and catering company that serves the New York area and beyond. Brought to you by the team behind Rucola, our food is ingredient-driven, with a farm-to-table ethos and a vegetable focused menu. We believe in sourcing seasonally and locally, and our primary mission is to provide food that is delicious, sustainable and beautifully executed. Our Chef and Coordinators work with guests to create elegant, seamless, and memorable events. Our team has many years experience both in the catering world and fine dining restaurant service, and have executed hundreds of successful events together.
Details
American, Italian, Specialty
Dairy Free, Gluten Free, Nut Free, Organic, Vegan, Vegetarian
Buffet, Catering Clean Up, Catering Delivery + Setup, Chef Stations, Family Style, Menu Tastings, Passed Appetizers, Seated Meal, Servers, Food + Catering, Service Staff
Contact Info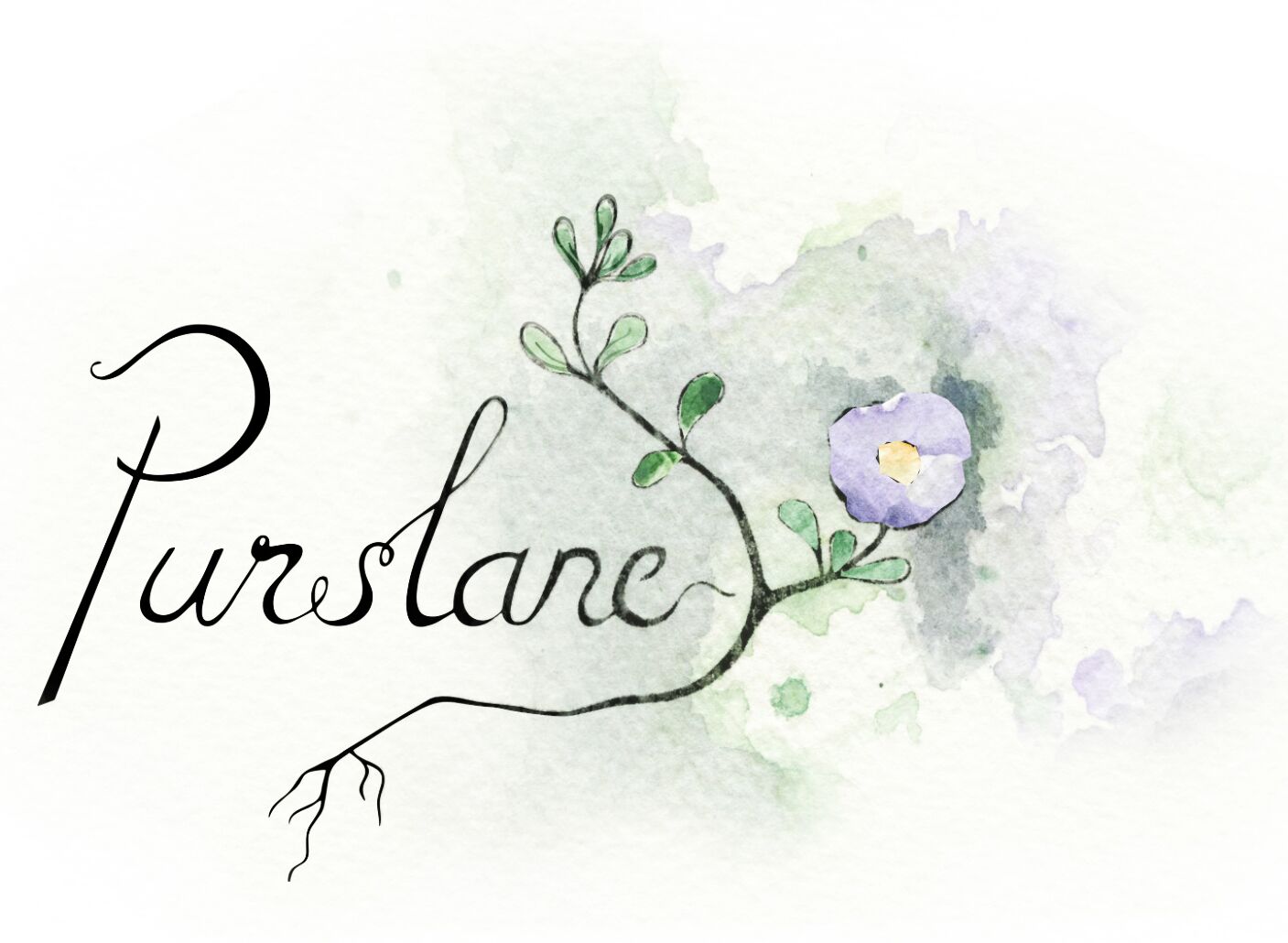 Reviewed on

11/14/2017
Leah M
Right now you are either going crazy looking for caterers, or you just started and think "eh, I'll keep exploring." Whatever stage you are in STOP, contact Purslane, and book them right now. You will not be disappointed. Nicolette is a dream - she is not only knowledgeable about... Read More the ins and outs of literally everything in the industry, she pays attention to every little detail that I would never even think of. Like I said, a dream. Isabel and her day of staff were wonderful as well. Everything was smooth and went off without a hitch. And the food! It was absolutely delicious thanks to Chef Arden and his team. We went with a floating dinner style, and wanted to customize it a bit, incorporating some Greek food into the mix - and it was AWESOME. Seriously. We received so many compliments about the food and the set up and service. It was perfect. We could not have asked for anything more. Book them as your caterers and they will make you feel like family. But family that you want giving input - not stuffy Aunt Edna with her out-dated wedding tradition must-have suggestions. Thanks again to Nicolette, Isabel, Chef Arden and everyone at Purslane. You all rock. Any couple that has you as caterers for their special day will not be disappointed.
---
Reviewed on

10/13/2017
Lexi N
I'm not exaggerating when I say I spent HOURS exploring different catering options. But the entire time, I always knew Purslane would be the pick. I'll make this as brief as possible because otherwise I'd go on forever, but the food was so so fresh and delicious (one of our... Read More priorities was a seafood bar with raw oysters and they nailed it). Chef Arden was and is the best. And Ari, who was our primary contact, is still basically one of my favorite people ever. Their selections were tops, their presentation was gorgeous, and they were the most helpful team in the world throughout the entire process. THANK YOU!!!
---
Reviewed on

9/16/2017
Tom W
Purslane Catering was absolutely fantastic. We enjoyed working with Isabel and her team so much. The food was absolutely perfect, and the staff were completely amazing - everything went off without a single hitch! My wife and I cared deeply about the food for our wedding - it... Read More was one of the only things we both were really invested in. Starting from the first meeting, we knew that Purslane was going to be great. We had a meeting with Amanda and Chef Arden to go over what we were looking for in terms of style of food, set up, etc. We had a ton of random requests - ranging from "ooh, how about breakfast tacos" to "can you do dosas?" When we mentioned dosas, Chef Arden got super excited - he claimed to make a bad-ass dosa, and more than lived up to it! After we got to the tasting, we were sure we'd found the right partner. Chef Arden made a fantastic menu for us, featuring a berbere spiced chicken and his truly bad-ass dosas. We told our guests that this was going to be the best food they'd ever had at a wedding - and we were right. We also had specific ideas about the bar. We're kind of beer and cocktail geeks, so we wanted to make sure our bar reflected that. Isabel (our contact person for Purslane) was fantastically helpful here, giving us multiple options and really going above and beyond to make sure this would work well. We ended up with a fantastic bar package (beer and wine + signature cocktails) that was exactly what we wanted. Beyond the food and drink, Purslane's staff were amazing. Isabel helped us pick out all of the rentals we needed for the space, and was amazingly helpful at giving us suggestions to help make the best choices for our budget and theming. In addition, their day-of service staff were absolutely stellar. They were so nice and thoughtful to all of our guests, and made sure that everyone was taken care of. We were beyond delighted with Purslane's service - and are trying to figure out ways that we can go eat Chef Arden's food again! You should absolutely hire Purslane for your wedding - and if you do, consider inviting us!
---
Reviewed on

8/08/2017
Rick R
I have to confess, first off, that I'm not one to write online reviews - and I suppose that's a common opening catch-phrase. However, my wife Stephanie and I's recent experience with Purslane for our June 30th wedding at Fitzcarraldo compels me here. We can't thank Nicolette,... Read More Chef Arden, and the entire Purslane staff enough as they were unparalleled, not only in their kindness, generosity, and skill, but the food and service at our wedding was like having family run the show - that is if you're from a family who puts a lot of love and thought into their food, drinks, and good times. Flat out, Purslane nailed it from every angle for us: space, planning, food, drink, dancing, and memories. For our "leaner" wedding of thirty-five people, Stephanie and I had dreamt of a wedding that was centered around our own family, friends, plentiful drinks, unique food, and dancing through the night. Purslane exceeded all of our hopes and the space of Fitzcarraldo not only brought home the atmosphere of a classic Brooklyn night, but the outdoor patio and distinctive interior allowed for the intimacy, mingling, and dancing that we wanted for all of our family and friends. However, before we even got to the big night, I have to recognize the hard work and effort, especially of Chef Arden and the organization, support, and joy of Nicolette, in helping us to put it altogether. Although we had no wedding planner, Nicolette immediately dove in to help us, listened to us, let us know all of our options, made wonderful recommendations, and - most importantly - communicated with us promptly, warmly, and consistently through the whole process. It sounds "hoaky," I'm sure (pretty hard to avoid in these things), but both Stephanie and I became "fast-friends" with Nicolette due to her caring, attention, and the fact that she works at the local restaurant of Franklin and Kent. Further, to put it bluntly, one of the nicest dinners my then-fiance and I had - prior to our wedding dinner, of course - was the "tasting" dinner that both Nicolette and Arden provided for us. We felt downright spoiled by the variety and diversity of flavors and the sincerity of Nicolette and Arden in helping us to make what we wanted happen for our wedding night. In terms of the wedding dinner, Chef Arden's "crew" hit it out of the park. I'll let the food speak for itself. A first course of heirloom tomatoes with peaches, feta, and honey in a vinaigrette; a second course of strozzapreti in roasted tomato sauce with taggiasca olives, mozzarella, and basil; three different entrees, one of grilled seas bass in banana leaf with kung pao sauce, achiote, citrus, herb salad, and cashews, a second entree of "lomo al trapo," a Colombian-style beef tenderloin that is wrapped in a towel and cooked directly in the coals (absolutely wonderful) served with salsa criolla, and a third entree of ratatouille a la plancha that consisted of beautifully grilled vegetables. We also had a number of passed appetizers including root-beer braised pork tacos, black seed crusted tuna, and vegetable spring rolls with rice vermicelli, cucumber, avocado, herbs, and nam prik. As many have already said, and I couldn't agree more, this wasn't your standard "get-by" wedding dinner - rather, this was a meal I continue to have conversations about with friends and family that were there. Thank you again, so much, to Nicolette, Chef Arden, and the whole Purslane group. Highly recommended and we will see you soon I'm sure!
---
Reviewed on

6/08/2017
Mollie K
Purslane catered our Brunch wedding at Brooklyn Grange Rooftop farm and the team was an absolute joy to work with. They are professional, communicative - and importantly, serve delicious food customized to fit our family style vision. Raving reviews all around on the kale &... Read More gruyere quiche, maple - black pepper bacon, and friend chicken and biscuits, and baby buttermilk pancakes. Highly recommended!
---
Reviewed on

10/28/2016
Adrienne M
My husband and I had the best experience with Purslane for our wedding on 8/27/2016. Not only was the food absolutely amazing, but every single person we worked with was so accommodating and knowledgeable. Amanda was simply the best! At times, it seemed like she was a wedding... Read More planner and catering director rolled into one because she helped us think through so many details of the day. Our wedding was held at a fairly unconventional venue and Amanda and her staff did not skip a beat in getting everything done smoothly despite less than perfect conditions. Chef Arden was also wonderful to work with and extremely talented. Every member of the day-of staff from the servers to the bartenders was professional and gracious to all of our guests. We had many guests remark that it was the best wedding food they'd ever had. I cannot say enough good things about the entire Purslane team!
---
Meet The Events Director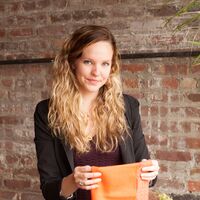 Amanda Braddock
With over a decade of events and hospitality experience, Amanda came to Purslane directly from the front lines of event planning for celebrity chef Eric Ripert in and out of the incomparable Le Bernardin. Originally from Houston, Texas, Amanda has made a home in New York for the past 15 years, and brings a unique brand of professionalism and four-star service to events all over the New York area.