Home

Quantum Music Event Planners
About this Vendor
So You Can Party
Quantum Music Wedding DJs specialize in mixing music and performing as your "MC". Everything about our performance will be tailored for your wedding, from the announcements we make to the music we play! Knot Members Get 20% Off QMEP DJ Services & 10% Off Lighting Services!
Details
Classical, Country, Dance, Disco, Folk, Hip-Hop, Jazz, Pop, R&B, Rock, African, Arabic, Caribbean, Celtic, Flamenco, Indian, Klezmer, Latin, Persian, Polka, World Music
After Party, Rehearsals + Parties, Ceremony, Reception, Wedding
MC Services, Recorded Music, Sound Equipment, Music, Equipment, Rentals + Equipment
Contact Info

111 CENTER AVE, MARTINEZ, CA
San Francisco Bay Area. QMEP is now serving San Diego!
Amazing DJ!!
Reviewed on

5/13/2014
Laura Y
Our wedding reception had the perfect soundtrack thanks to Jason and QMEP. From day one, even without ever meeting with him in person, we were able to scan through a very organized booklet of songs in their catalog, as well as request songs he may not have had available. We got a lot of comments from our guests about how much they loved the music. He was very respectful of our wishes not to make our reception turn into a "club" and every song that was chosen was well-received. He also provided some can lights for our photo booth. We couldn't be happier with Jason's services that day and would highly recommend him to anyone else looking for the perfect DJ!!
---
Great Music Perfect DJ
Reviewed on

10/24/2013
Teresa
We worked with Jason specifically and he was very reasonable and helpful. He was really friendly and it helped we had similar music interests. He played all our songs we really wanted and in the order or specific time we wanted them to play. He is reliable and was fun to work with. The only change would have been to reduce the volume during the dance portion of the wedding since we were a very small wedding and at times difficult to chat with guests but the music was pumping and everyone was having a great time! Thank you!
---
DJ and Photobooth
Reviewed on

7/11/2013
Casey C
Amazing!! I was so happy with our DJ and I got so many compliments. He really read the mood of the group and kept great music coming. He hit every cue perfectly and our music was seamless. I had a couple guests ask for his contact information after the event and even had a party planner tell me he was the best she's seen. He is polite, helpful, and great at what he does. The photobooth and props were a big hit too, and wonderful keepsakes for both us and our guests. Thank you Jason!!
---
Quantum is the BEST!
Reviewed on

7/29/2015
Casie M
Quantum is the best! A pleasure to work with from the very first inquiry to the last song of the night at our wedding! Jason was committed from the very beginning to help us create the wedding of my dreams. Jason kept the party moving from start to finish. In addition to his Dj expertise, he was also able to help me with decor and lighting and a great photographer. We could not be more pleased with our experience and would definitely use Quantum again and/or recommend to anyone! So much fun to work with :) Thanks for making our wedding a party to remember!
---
An amazing day!
Reviewed on

2/03/2015
QMEP surpassed any of our expectations! Jason asked us all the right questions to get the perfect mood of the day. The music was perfect, the ambiance hit the mark and the dancing was amazing! The lighting gave the venue the touch it needed and everyone loved it. Our guests have continuously commented on how great the music and dancing was and how wonderful Jason was as our DJ. They loved his involvement in the celebration and how he engaged our guests. It honestly couldn't have been more perfect! If you're looking for a DJ, music, lighting, anything for your day, QMEP is the vendor to go with. January 17th was truly one of the best days of our lives.
---
A little spotty on communication but otherwise FANTASTIC!
Reviewed on

1/22/2015
Jason and his team gave us exactly what we wanted for our wedding. Michael, our actual DJ on the day of, was Johnny on the spot with announcements and played just what we wanted to hear (and nothing we didn't). Dustin and Reed were great on the photobooth, and since we had so many people wanting to take photos we ran out of paper, so they offered to take everything back to their office, finish the scrapbook, and send it to us. We did have one glitch two weeks before the wedding where we couldn't seem to get a hold of Jason, which was disconcerting, but other than that one occurrence Jason was great to work with. These guys really know what they're doing. And the value is unbeatable!
---
Excellent value
Reviewed on

10/28/2014
kate f
great at reading crowds. kept ppl dancing. played the songs we requested at appropriate time. was everything we hoped!
---
Great Experience with QMEP (DJ & Lighting)
Reviewed on

10/08/2014
Barbara G
We used QMEP for DJ/MC and lighting. We found them on The Knot and contacted them via email. They responded immediately and were very helpful with our questions/concerns. We met with Jason at his showroom and he gave us a demonstration of his DJ skills and went over the ceremony with us. He was very friendly and enthusiastic and we felt comfortable right away. After we initially signed him as the DJ, we added string lighting to our package. It was a great value compared to other DJ and lighting services that we had seen. Jason and his staff arrived early to set up the DJ booth and lighting. Everything looked great. Jason was a fantastic MC, and helped keep everything on track and moving smoothly. He helped us by giving us some direction and encouragement, which we needed since this was our first wedding! All of the cues for the ceremony and the reception were on point. It was beautiful. During the dancing portion, he had everyone on their feet. He read the crowd perfectly and kept everything upbeat and exciting. Overall, we were so happy with everything. Jason and his staff are very professional and clearly know what they are doing. We will definitely recommend QMEP to anyone looking for wedding event planning services/DJ.
---
Great DJ
Reviewed on

8/03/2014
Jasmine J
I worked with Quantum Music Events to DJ my wedding in May 2014 at the Crooked Vine Winery in Livermore, Ca. I didn't get a chance to see their showroom because I live out of state, but I was able to contact Jason Shires easily through email whenever I had a question. Our DJ was John Harris and he was spot on. The dance floor was never empty. He even managed to find a version of my parents song "Sea of Love" performed by Robert Plant, which can't be downloaded—you have to have the album. The actual ceremony was also flawless with the music seamlessly changing from the wedding party's song to my song for walking down the aisle. Jason Shires was also present to set up the projector equipment for the slideshow, which was a hit! Everyone loved it and it was worth the money/time to put it together. QME is a very professional team, they are quick to respond and perform admirably. Everything was perfect!
---
Music
Reviewed on

1/28/2014
Sherie K
Jason got the party started and personalized it for me! We had a great time dancing it up...old and young.
---
No One Is Better than QMEP
Reviewed on

10/10/2013
I cannot recommend Jason Shires and QMEP highly enough. He did an absolutely stupendous job at our wedding reception. He nailed the musical vibe that we were looking for throughout the various parts of the reception: cocktail hour, dinner, and dancing. And he did so with minimal instruction; he just knew exactly what to do! He also was perfect as the emcee and knew exactly how to speak and when to speak. He read the crowd like an expert, graciously took requests from our guests, and even adjusted on the fly to unscheduled toasts and impromptu singing from some of the guests in attendance. Jason was a breeze to work with before, during, and after the reception. I offer him and QMEP my highest recommendation.
---
Great DJ!
Reviewed on

9/28/2013
Shelly
Worked with Jason from QMEP for our wedding. Jason was very professional and knowledgable about everything. I loved his music selection at our wedding and was very happy with the service provided.
---
Definitely recommended
Reviewed on

8/08/2013
Christine C
We recently got married and used QMEP as our DJ. We worked with Jason S to coordinate and plan for the day of and used Jason W as the actual DJ. They were both amazing! Jason S is organized and very experienced in this area. He gave us great ideas and recommendations. On the day of, Jason W threw a huge dance party, which is what we wanted. Everyone had a blast and we got numerous compliments about the music. I would definitely recommend QMEP.
---
Slightly Disappointed
Reviewed on

7/23/2013
Aimee D
We chose Quantum because they were the coordinators for my wedding at Ardenwood. When looking at their website, it appeared that there were several DJ's in their company, however the person that was our DJ, was not on their website, but the wife of our photography and the owner of Quantum. Sadly, her song choices were not great and the mixing was awkward. Once Jason took over, things got a lot better. I would recommend them, but only if you get a professional DJ the entire time. Their prices were comparable.
---
Okay Job
Reviewed on

6/05/2013
Stefania S
After reading other bride reviews I was a little shocked at what happened at our wedding. We had to ask him to turn down the music several times during dinner because our guest complained they could not hear each other talk without yelling. He definitely did not read the crowd very well and after clearing the dance floor several times with music our guest did not like we had to ask him to change the music and once he did the dance floor filled up again. He did follow the timeline great and took a lot of direction well I just wished I did not have to spend my wedding day running back and forth to the DJ.
---
Great Service
Reviewed on

5/21/2013
Crystal F
After meeting with Jason I knew he was the DJ for my wedding. He was a pleasure right from the start. He pretty much had to lead me through the process. Helped me choose songs that would work for our wedding. He went above and beyond in every way!!
---
Great Job Overall
Reviewed on

10/17/2012
Sarah K
Jason was very nice and for the most part did a great job. He kept the timing of the weddign moving well and he was a good announcer. My only issues were 1)I sent him a CD with all my music a week before the wedding and on the mornign of the wedding he tried it for the first time and said it didn't work (which added a little bit of anxiety but he said he was able to download the songs before the wedding). 2) I didn't really hear any of our selected dance songs but the songs he did play were good and everybody danced all night long.
---
Not Good Enough For the Price
Reviewed on

10/04/2012
Janine B
This was the biggest let-down of all of my vendors. He didn't play the songs that we specifically asked for during cocktail hour or dinner. He said he could edit/cut some songs for us but, when asked how it was coming 5 days before the wedding, he said that he couldn't do it so we were on our own (we spent the 5 days before our wedding learning how to use Garage Band so we could prep all of our own wedding music). He played the wrong song for our first dance (ruined the moment quite a bit) and played the cake cutting song while we were still outside with guests (when we finally did the cake cutting he let the song continue until the end instead of jumping back to dance music, made for a Very awkward 2 minutes of our guests watching my husband and I, wondering if the cake cutting wasn't actually over yet). His selection of dance music was good but he did not mix or fade the music, just let totally different beats overlap for 10 seconds between songs (which was awkward to listen to and meant the dance floor stopped moving between every song). He is the owner of the company so presumably the best that Quantum has to offer as he has trained the other DJs, if you're desperate for a cheap DJ for prom this could be a good fit but it would definitely have been worth more money for my wedding to have a real DJ who can handle a complex event and knows what he is doing.
---
Awesome DJ That Knows How to Get a Crowd Dancing
Reviewed on

9/19/2012
Eileen M
I've been to weddings where the DJ was just awful - you couldn't have paid the guests to dance the music selection was so bad. QUANTUM was the complete opposite. Jason was great to work with, within our budget, and really followed our music requests. He provided us with a very thorough packet to complete where we listed music we did and did not want to hear, and we also provided him with a list of songs that we thought would be good for every part of the reception. He really understood our music taste, and the dance floor was going nuts. We had a lot of our guests comment on how great the DJ was after the wedding. We also opted to use the DJ for some uplighting in the reception room.
---
fantastic DJ and photobooth
Reviewed on

7/16/2012
Nina M
Jason was the DJ at our wedding at the Brazil Room and he is great! He saved the day twice by setting up two microphones for the ceremony and finding an impromptu scrapbook (which I forgot) to use for the photo strips from the photobooth. Music for the ceremony and reception were exactly what we asked for. His emceeing skills are awesome and he was a big help when trying to figure out the finicky projector and computer setup for our slideshow. We used the open air photobooth and set it up outside on the Brazil Room patio. This was the first time it was setup outside and it turned out great. They also provided hats and other props which the guests loved. We were on a budget and found the price very reasonable for the DJ services and the photobooth. Jason is great to work with and is very responsive with emails. We only met the day of the wedding and there were no problems at all!
---
Perfect!
Reviewed on

3/27/2012
Michele M
Jason did a great job as our DJ. Many guests came up to tell us it was the best wedding music they had ever heard! The lghtng made the room, the photobooth was fun for all and Jason kept the pace of the evening moing for us by coordinating with the caterer and us. I'd highly recommend QMEP to any bride to be!
---
Perfect choice for all your wedding planning & DJ
Reviewed on

12/09/2011
Sara B
So you get engaged... Then comes the wave of questions regarding the timeline, cost, color schemes and details to pull together your special day. All you need to know during this time is to pick up the phone and call Quantum Music! Once you have a meeting face to face with Kit, your nerves will be calmed as she will spell out all that needs to be done to get you and your partner discussing what needs to be handled and how to handle it most efficiently. They were able to handle any size of request as they are very resourceful and helped us come up with ideas we didn't even think of. From the moment we met with Kit and Jason, they helped us finalize important decisions, organize and most importantly were able to keep us calm. They gave us great ideas for personalized touches and details, set up all of our lighting and decor and helped plan and coordinate the ceremony. They also provided us with the best DJ in the area. Kit was our coordinator and Jason was our DJ and we loved them! Our wedding went off without a hitch and our guests LOVED the music. Jason really knows how to pick the perfect songs for each moment and could really engage the crowd. I highly recommend using Quantum music for your wedding in Northern California as these two were incredibly easy to work with, creative and very organized.
---
Very fun and professional DJ/MC
Reviewed on

11/01/2011
Robin G
Kit Shires was our DJ/MC for our wedding and she was wonderful. She was fun and kept everyone on the dancefloor. But she was also very professional and kept our wedding feeling classy and nice too. She had a lot of helpful suggestions for us when we were planning the schedule for the day and everything went just as planned the day of. We were very happy with QMEP and would definitely recommend them!
---
Best DJ Ever
Reviewed on

10/26/2011
Jen S
First of all let me tell you that Jason and Kit are wonderful. Kit got back to me everytime I emailed her within 24 hours and the one time they didn't and I called them, they already had the information I needed and were going to call me within minutes anyway. Jason helped me through the entire timeline process and gave me ideas on when to do what. He was also very honest and really helped me out by fixing my already contracted time and shifting some things around, so that it would accomodate my ceremony microphones which at first I told him I woudn't need. He saved me a lot of money by doing this, and he's already reasonably priced. Most people would have taken advantage of getting the extra money, but i'm telling you he's so honest. He really saved the day because I was already completely over budget. I would recommend him to anyone in a heartbeat. He DJ'd my best friend's wedding before mine and I hope he will DJ many other weddings I attend. he kept the crowd moving and totally kept the party going. GREAT JOB QMEP!!! Thank you Jason!!
---
Good price
Reviewed on

10/05/2011
Corey B
Honestly, we went with Quantum because they were available and they were in our price range. We had Dakota DJ the event and he was a nice guy. There were a few mess ups when it came to playing certain songs at certain times, but for the most part it was just fine. Would recommend based on the price.
---
Meet The Owner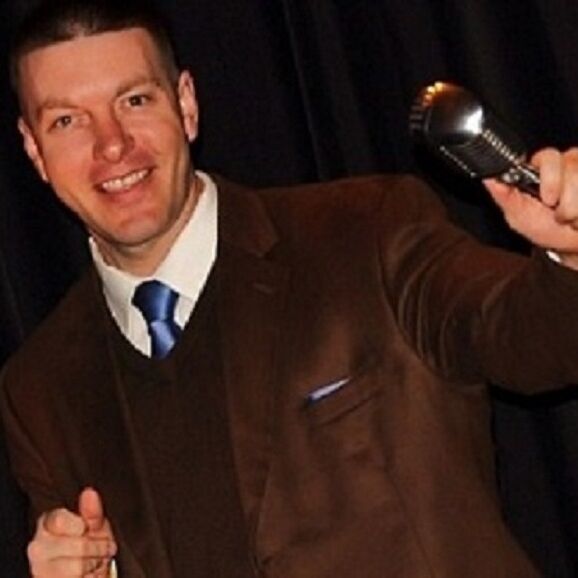 Jason Shires
I started Quantum Music Event Planners in the winter of 2001. After 4 years, included event planning services and then 2 years later started providing wedding photography. QMEP is now a multi award winning event planning company and is a preferred service throughout Northern California and in the San Francisco Bay Area. In August of 2010, we opened our new office in the town of Pacheco, Ca. The space features a showroom which displays dj equipment, different lighting options, photo gallery and a vast array of event planning tools to help our clients plan their event. Specialties: event plann
Send Message