Home

Rebecca Calagna Events
About this Vendor
Your Style. My Expertise. A Perfect Day.
What sets Rebecca Calagna apart from other coordinators in the wedding industry? It's simple, my belief in love. The celebration of love is amplified by my attention to detail and my passion for Weddings. Every detail of your day is custom designed by you and executed by me with kindness, respect, and a service that goes above and beyond all your expectations. All weddings are a team effort, I use my skills to communicate kindly and passionately with your team of providers allowing me to utilize their expertise and create a seamless event for you.
Details
Engagement Party, After Party, Bachelor Party, Bachelorette Party, Bridal Luncheon, Bridal Shower, Rehearsal Dinner, Welcome Party, Rehearsals + Parties, Ceremony, Cocktail Hour, Day After Brunch, Reception, Rehearsal
Destination Wedding Planning, Destination Weddings, Budgeting, Day-Of Coordination, Full Service Wedding Planning, Planning
Contact Info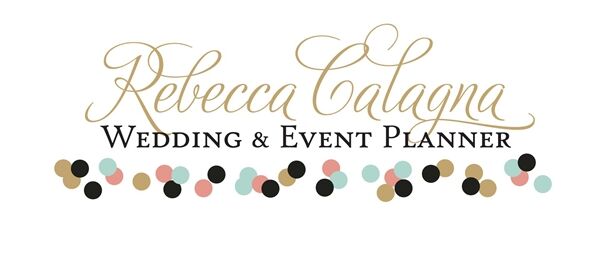 Wedding Planner
Reviewed on

1/15/2016
We simply cannot recommend Rebecca Calagna Events highly enough! Rebecca and her team represents the epitome in professional, warm, competent and creative wedding planning and execution, any couple could ever hope for. We chose Rebecca's full service and she truly "delivered"... Read More in every respect. From initial meetings through invitation design to vendor meetings/assistance right through pick-up/handling of all our post-reception needs, she was always there, ready and one-step ahead of everything. She is the absolute best wedding planner for the most exquisite of events to the very simplest...5 stars for Rebecca Calagna Events.
---
Reviewed on

10/13/2017
Melissa C
I hired Rebecca for her day of coordination (Expert Coordination) for my September wedding. From the start she was very responsive. Starting about 4 weeks before the wedding she met me at our venue and we went through everything! She created our timeline, etc. She ran the... Read More rehearsal which went smooth and was very helpful. The wedding day she brought an assistant and they set up, ran the entire wedding and did major clean up for us. The set up turned out perfect. For the clean up, she and her team packed cars, rolled tables and swept rose petals to make sure it all got taken care of. I would recommend Rebecca for your coordinator!!! Such a big help and so worth it.
---
Reviewed on

10/13/2017
Megan E
The only bad thing I can say about Rebecca Calagna is that 5 stars is not enough for Rebecca Calagna Wedding & Events Planner. Quickly after getting engaged, we began the tedious and overwhelming process of planning our fall nuptials. My fiancé and I soon realized we were in... Read More over our heads and began the search for the perfect wedding planner. After a few weeks of looking we came across the lovely Rebecca Calagna! Immediately we knew she was going to be a partner in our wedding. She would refer to it many times as "our wedding" and she meant it. I instantaneously loved her and she took action. No one truly knows all of what a wedding and event planner does until you see it all come together like magic. We have all witnessed planners at weddings, more often than not they are pushy, intrusive and quite often not that organized or professional. We and our guests thought the complete opposite with Rebecca, our family and friends loved her and her amazing team so much that I think they made it into a few of our wedding photos! I can't say just how eternally grateful for Rebecca we are. Rebecca and her team took care of us & everything. Not only did they effortlessly coordinate two caterers, the DJ, photo booth, photographers, videographer, flowers, ceremony and ballroom set up and break down, transportation, (the list can go on and on) she even made sure we stayed hydrated and fed. Just was imperative to my fiancé and myself, Rebecca made sure we did not pay for services she provided that we didn't need. She always considered not only our vision, but also our financials and she did a fantastic job at keeping us on our budget. She was honest and fair every step of the way. Rebecca took me, a very nervous bride, on a very anxious day and immediately put me at ease as promised, she completely delivered. We could not have had thee most perfect fall inspired wedding without Rebecca. She was beyond accurate "our wedding" was perfection. We love love love Rebecca!!! To everyone and anyone out there reading this humble review from an extremely pleased bride, you should save yourself the stress and anxiety and do yourself a favor and call Rebecca Calagna Wedding & Events Planner. Believe me, if it is not with Rebecca Calagna and her fabulous team where you start your wedding journey, it will be where you end up. She is top notch amazing and we adore her!
---
Reviewed on

10/12/2017
Donna S
Rebecca design my daughters wedding invites for her upcoming wedding this December. They are beautiful! Her work is outstanding and she is just a pleasure to work with!
---
Reviewed on

10/12/2017
Jasmyn J
I used Rebecca as my month of coordinator and stationer. She did an absolutely amazing job with my wedding invites. Everything I had envisioned with my wedding she executed perfectly, with invites, table numbers etc. She started as my month of coordinator actually a couple month... Read More prior to my wedding which was very comforting. I then used Rebecca again for my "thank you's". I would definitely recommend Rebecca to friends and family!
---
Reviewed on

10/11/2017
After meeting with a few planners, it was obvious to us that we couldn't have made a better choice than Rebecca to plan my wedding. We asked her to help make it simple and fun and within our reasonable budget. She created the perfect day. She always had great ideas and advice... Read More that helped shape the overall concept. When I stop and look at the pictures I smile because I know my tiny vision of simple and fun was in every detail. She not only called, texted, emailed, she also helped me do things that a normal wedding planner would not think of. We had a few things go wrong, the electricity blew for a second, a glass broke but no one ever knew because it was fixed so quick by Rebecca and her team that no one noticed. This clearly showed that the planning by Rebecca and her team was just so perfect that my guests never knew what happened! At the end of the evening I had lots of people tell me it was the most fun they have ever had at a wedding. Being able to dance the night away with my family and friends was my dream and I could never have done that without Rebecca being my second voice. She is unique, you will never find another like her. She helped me plan and execute a perfect wedding and she brought all my visions to life!!
---
Reviewed on

1/09/2017
Anna C
Rebecca Calagna Events was amazing!!! I can't express how much I appreciated every Rebecca Calagna did. The wedding and attention to detail was flawless. I recommend this company and it's leader to anyone that wants to be in awe of their event!
---
Reviewed on

10/30/2016
Lauren L
If I had to use one words to describe Rebecca and her team that word would simply be: flawless. Her attention to detail is second to none. From the small crystals on the very detailed invitations that she customizes to your exact taste to the last-minute essentials she... Read More brings the day of the wedding to ensure everything goes off without a hitch are simply amazing. Most rides assume that they could get away with a day planner but quickly realize that with Rebecca Calagna Events you get the whole package and it is so much less stress on everyone from the bride and the groom to the mother of the bride and the bridesmaids. Not only is she extremely detail oriented and concerned about giving her complete and undivided attention to your wedding but I guarantee you will feel like the only bride she is working with. I could not say enough wonderful things about this wonderful wedding coordinator or her team. You can't go wrong hiring such a wonderful person to create your dream. I look forward to working with her in the future!
---
Reviewed on

10/30/2016
Andrea B
I was a guest at a wedding where Rebecca was the Wedding Coordinator. When I saw what a phenomenal job she did, I chose to hire her as well for my wedding. Her attention to detail and organization of all of the Vendors was flawless. I had no idea how much I would need a Wedding... Read More Coordibator! I did not have to worry about a single detail on my Wedding Day. Trust me, you need to hire her!
---
Reviewed on

10/27/2016
Bianca P
Rebecca did an incredible job planning my wedding and left no detail untouched. She really took the vison I had and brought it come life (and made it more than I could have imagined). Your event is is the best hands with Rebecca!
---
Reviewed on

10/27/2016
Holly M
When it came time to plan my wedding there was no other choice than Rebecca. I am not a visionary, I asked her to make it simple and fun (and within the budget of course!) and she created the perfect day for us. She was in constant contact with ideas and advice that helped... Read More shape the concept overall. When I stop to look back at the pictures I smile because I know my tiny vision of simple and fun was in every detail. Having only 5 months to plan I really relied on Rebecca to help pull it all together. She not only called, texted, emailed she also went shopping WITH me to pick items. She was my right hand in every way, Rebecca respected my time frame and budget. Our wedding day was spectacular! We did a private photo session before then had a catered lunch during pictures. We had a few things go wrong right before the ceremony started (broken flowers, missing chairs from the venue) but no one ever knew because it was fixed swiftly and there was no evidence of a snafu. That to me is the sheer reflection of pristine planning by Rebecca and her team, my guests never knew what happened! After a beautiful tear filled ceremony the party began! We had SO much fun and danced all night. At the end of the evening I had several people tell me it was the most fun they have ever had at a wedding. Being able to dance the night away with my family and best friends was my dream and I could never have done that without Rebecca by my side. She is unique, you will never find another like her. She will not only listen, plan and execute, she will cherish and value you as a client. That is why almost all her clients become cherished friends.
---
Reviewed on

10/24/2016
Amelia J
Rebecca was so incredible to work with! She coordinated my brother's wedding 8 years ago and my mother fell in love with her so we hired her this year for my wedding! She is extremely professional and has a calm about her that makes you confident she has everything handled. I... Read More cannot thank her enough. Our wedding was so incredibly perfect and ran so smoothly thanks to rebecca and her team. Highly recommended!
---
Reviewed on

9/13/2016
Lauren N
Rebecca was a pleasure to work with. She's super sweet, responds quickly and helped make our vision a reality. I recommend Rebecca Calagna Events and I look forward to working with her again soon!
---
Reviewed on

8/04/2016
Sarah R
Rebecca was a joy to work with! She is professional and solution oriented. She is down to earth and friendly, which other wedding coordinators were not. Rebecca did not try to over stylize my wedding, however, she only helped make my vision and dream for my wedding come true.... Read More Thanks Rebecca!
---
Reviewed on

7/23/2016
Olivia D
Rebecca of Rebecca Calagna Events is a wedding planner that I truly enjoy working with. We recently did a huge luxury wedding at the beautiful Mission Inn and I was super impressed at how well she and her team handled every detail. Our clients were over the moon in awe at how... Read More beautiful and flawless everything turned out. I definitely could not have pulled off this wedding with her wonderful management of keeping everything updated and confirmed up to the day of the wedding. Rebecca has a great heart and personality that makes working with her effortless. She is passionate about her work and continues to raise the bar in this industry by staying up to date with trends and serving her clients to give them the ultimate wedding experience!
---
Reviewed on

2/15/2016
Morgan R
We hired Rebecca 10 days before our 250 person wedding at the Balboa Bay Resort, when we had about a zillion details to go, and even trouble getting a hold of some of our vendors. She got up to speed so quickly, and made that last week totally stress-free. As a SUPER... Read More organized person, I really appreciated Rebecca's detailed schedules and plan. I felt like she had everything handled, while still looping me in for important decisions. The day of, she did an amazing job wrangling our very large, and very rowdy, 18 person bridal party. The whole day/night went perfectly. If something went wrong, I didn't even notice because I was having so much fun. When my hubby and I got back to our hotel room at about 3am, there was a bunch of dessert and food from our reception that Rebecca had sent up, since we missed a bunch of it earlier. On top of all of this, Rebecca was just enjoyable to work with. She had a fun attitude, while being extremely professional. She worked well with everyone, not just the bride and MoB (even our bridal party and vendors commented on this!). She really felt like a friend helping out, not a planner who just ran around shouting orders. We had a great experience with Rebecca. She was affordable, precise, and delivered 100% of what I was looking for. Would highly, HIGHLY, recommend.
---
Reviewed on

1/16/2016
Tori F
Rebecca Calagna Events is absolutely amazing! Rebecca made our wedding absolutely beautiful! From the invitations to the smallest details everything was gorgeous. She is so sweet, personable and creative making sure that each detail was unique to us, making it a stress free and... Read More an unforgettable day. Since then, we have used her for many other events including my baby shower. Thankful that God put her in our lives, highly recommend her to everyone!
---
Reviewed on

1/11/2016
I have had the pleasure of working with Rebecca Calagna Events on both of my daughters Weddings, Showers and Announcements! She Is very creative on top of the latest in Weddings along with being so very kind and patient! Thank you Rebecca for the memories! Sincerely Mrs. Sharon... Read More Stellrecht ( mother of the brides)
---
Meet The Owner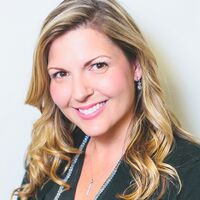 Rebecca Calagna
Hello and Welcome! I am Rebecca, the owner of Rebecca Calagna Events. I am a Wife, Mother of 2, Event Planner and Hopeless Romantic! In the past 10+ years, I have created a dependable and reputable event planning company that I am extremely proud of. I enjoy the simple things in life. I count my blessings daily and consider my family to be my greatest. If I'm not working, you can usually find me reading, watching lifetime and hallmark, traveling with my family or on the ball-field as my Daughter and Son's #1 Fan!