Home

Red Oak Transportation
About this Vendor
Setting the Standard for Luxury and Service
Red Oak Transportation has grown into one of Westchester's largest limousine services by introducing a highly professional approach to our business. Unusual in the industry, all of our chauffeurs are Red Oak employees, not independent contractors. The "hands-on" approach of our owners and managers allows Red Oak Transportation to offer a full range of vehicles and diversified services with the personal touch of an in-house travel coordinator. The result is a professionalism you'll find reflected in the exceptional service and attention you receive throughout your Red Oak Transportation experience. Whenever you are travelling, put yourself in the hands of the experts who have been providing professional ground transportation service for three generations.
Details
Rehearsals + Parties, Wedding
Limousine + Sedan, Shuttle Service
Contact Info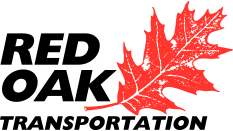 Reviewed on

8/04/2017
Annie R
Going with Red Oak for our wedding guest transportation was a great choice. We had to transport about 100 guests a half hour from the hotel to the venue, so this was a very important aspect of our wedding planning process. Steve was extremely helpful throughout the booking and... Read More planning process, especially before we knew the exact number of guests requiring transportation. We ended up booking 3 different shuttles of varying sizes to transport our guests to and from the venue. Steve gave us the contact info for all 3 drivers the day before, but we thankfully never even had to reach out to the drivers. All vehicles arrived early to the hotel and our guests all arrived at the venue on time and comfortably. The ride home went seamlessly as well. Steve was very professional, responsive, and a pleasure to work with as we worked through all of our logistics. I would definitely recommend Red Oak!
---
Reviewed on

7/09/2016
Jenn R
Red Oak Transportation was fantastic! I booked both a limo and a shuttle bus for my wedding day. The limo made two return trips to carry my wedding party from our hotel to our venue and even went out of the way to bring my groom and his groomsmen to the photo location instead... Read More of our venue which was greatly appreciated. I also had a shuttle bus that ran continuous loops, to and from the hotel and venue, before and after my wedding, for wedding guest - the shuttle was clean and comfortable and the guests really appreciated it! I worked with Steve for all of my reservations and he was prompt, highly professionally and super easy to work with. I have a busy schedule anyway even when I'm not planning my own wedding, so being able to manage my entire planning process with Steve over email was such a benefit! Red Oak also had the best prices of many companies that I called - I would highly recommend them and I'm so happy I chose them to help make my wedding day perfect!
---
Reviewed on

6/22/2016
Alyssa E
My husband and I worked with Red Oak Transportation for our wedding in May 2016 and we would highly recommend them for all of your wedding transportation. It was a pleasure working with Ed and we cannot thank him and his team enough for providing seamless transportation... Read More throughout our wedding weekend. Red Oak Transportation was highly recommended to us by the Hilton Westchester, the hotel where our guests stayed during the wedding weekend. A friend of a friend had also used them for their wedding and was very happy. Ed was extremely organized and detail-oriented throughout the planning process. He ensured that we had all of the appropriate vehicles needed to transport our guests to and from our rehearsal dinner and wedding and worked with us to plan out the appropriate pick-up schedules. We also coordinated with Red Oak Transportation to secure transportation for our bridal part on the day of the event. Red Oak Transportation was very flexible when we needed to make some slight changes to the transportation schedule and vehicle size prior to the wedding weekend. Prior to the event, Red Oak Transportation provided us with the contact details for our drivers and ensured everything was organized. The transportation ran extremely smoothly for all events. The drivers were very friendly and professional. Given that we had so many out of town guests coming to our wedding, transportation was very important to us. It was a big relief that Red Oak Transportation was able to handle everything so seamlessly. We highly recommend them!
---
Reviewed on

9/26/2017
Antonia G
For a reliable, clean, responsive wedding transportation vendor, hire Red Oak Transportation. Steve Brenna provided an excellent service for our bridal party. He was responsive to the needs of the bride and groom and the entire bridal party. The party bus was comfortable and... Read More roomy as was the limousine. The drivers were courteous and friendly. The tone was set for a fabulous day. I highly recommend them.
---
Reviewed on

9/12/2017
Leigh R
Red Oak Transportation took the worry out of it for us. Our guest arrived safe, sound and on time. They were also returned the same. Thanks for your great service.
---
Reviewed on

12/08/2016
Jeff S
Red Oak provided reliable transportation and was easy to deal with. We had a 33 seat bus take guests from the hotel to the venue and retuned. We worked with Steve through the booking process. As promised, the Friday before the event we received the driver's name and phone... Read More number. The bus arrived early for pick up and waited while all the guests took their time to load up after the reception. The driver never said, "hurry up" or we have to go or anything of the sort. Definitely recommend.
---
Reviewed on

9/17/2016
Caridad D
Steve at Red Oak was an absolute pleasure to work with. We used Red Oak for shuttle service for our groomsmen and for our hotel guests. They were recommended to us by our hotel and honestly it was the best decision we ever made using them. Steve was so easy to work with, the... Read More vehicles were kept in AMAZING shape and the driver was professional and nice. The shuttle showed up on time for all pick-ups and drop offs. We definitely recommend using them for any occasion you need!
---
Reviewed on

8/31/2016
Azadeh Z
We used Red Oak for the bridal party (limo) and guest (shuttle) transportation, and they were wonderful! The drivers were prompt, courteous and professional. And the vehicles were clean and comfortable. Highly recommend for any occasion.
---
Reviewed on

3/08/2016
Juliana S
We are so happy we hired Red Oak Transportation for our wedding. They were professional and very accommodating. It was one of the best decisions we made!
---
Reviewed on

2/14/2016
Jenna H
We highly recommend Red Oak after using them for our wedding transportation. Red Oak provided us with a flexible and warm planning process as we attempted to tabulate the numbers and our guest shuttling needs to and from the hotel to the wedding venue. On the day of the wedding,... Read More the shuttles promptly arrived, the drivers were friendly and the vehicles in fabulous condition. We did several runs that began with the wedding party and family to the venue for photos early in the day. Our guests arrived punctually prior to our ceremony without a hitch and the shuttles returned to pick guests up at the end of the evening for several runs. When a handful of our friends and family hung back on the dance floor past the party's completion, Red Oak kindly sent the bus back for an additional run to ensure their safe and comfortable return. Thank you for such smooth, professional and excellent service.
---
Reviewed on

10/14/2015
Punctual, reliable, and very responsive! Used Red Oak for all our shuttle related needs for our wedding on October 3rd. They were terrific. Shuttles were nice, clean, and ON TIME. The owner (Ed) is extremely responsive and will work with you on whatever your needs are - we... Read More had to add on some additional shuttles for our event and his pricing was very reasonable and his offerings were extremely customizable and flexible. We would definitely use them again.
---
Fabulous guest shuttle experience!
Reviewed on

10/07/2015
Rebecca B
We had a really great experience working with Red Oak Transportation for our guest shuttle. Many of our guests commented how the mini bus interior was some of the coolest they'd ever seen! It was exceptionally clean and had a great layout with tables by the seats. Everything... Read More went smoothly, our guests arrived on time and were taken back to the hotel swiftly and easily too. Fabulous customer service and great prices too! It was a pleasure to work with Red Oak and absolutely will recommend them to others!
---
Reviewed on

9/20/2015
I am only writing this because at this point, 4 weeks after my wedding I have gotten too many complants from different guests about the shuttle going to my wedding. We used red oak to transport guests from from the hotel , Sheraton tarrytown, to our venue sleepy hollow country... Read More club. A ride that should have taken 15 minutes took 40. i have been told the driver took a wrong turn a total of three times, drove right past the entrance- the works. My mothers cousin messaged her saying "the driver is lost"!!!! Several guests , unrelated to each other, later told me how upset they were to miss a full half hour of the cocktail hour because it was so beautiful (and they were on the First of two shuttles scheduled to leave going to the reception). If the driver was so I familar with the area, why wouldn't he make a dry run to be safe? Please stay far away
---
Reviewed on

6/23/2015
Robyn S
I highly recommend Red Oak for your group transportation needs. Working with Steve was easy and he never oversold - actually shared ways to save money. We had 2 buses (one for 38 passengers and the other for 33) that were impeccable and the drivers arrived on time and waited... Read More for all passengers. They did several runs between the hotel (Crowne Plaza in White Plains) and the wedding venue (Beckwith Pointe) and everything ran like clockwork. If I ever have the need to arrange group transportation in the NY area, I would definitely work with Red Oak again.
---
Punctual and great value
Reviewed on

5/29/2013
Iris L
Vinny was our contact at Red Oak Transportation and he was responsive and easily reachable by both email and phone. We discussed details about the shuttle van for our wedding day and that same afternoon, I received a contract by email. John, our driver, was equally great. He was... Read More friendly and approachable. H also arrived 15 minutes early, reviewed the timeframe with my maid of honor and the different locations where we would be going. I would recommend them to anyone needing wedding transportation. Prices were also much more reasonable than their competitors.
---
Great Transportation
Reviewed on

2/10/2013
Heather M
Very easy to work with from the get go. We were able to come up with a schedule to transport guests between the hotel and the venue. Red Oak was prompt and kept things running smoothly throughout the evening. Would highly recommend.
---
Great transportation!
Reviewed on

9/06/2012
Deana L
The customer service and selection was excellent, as was the follow-up. The only reason I gave 4 stars is that the driver was very good but not great. I definitely recommend using them.
---
Great Job
Reviewed on

8/11/2012
Lisa C
The staff at Red Oak were great to work with. We were able to email one another (which was a nice change from having to play phone tag like I did with other vendors). My fiance and I used their shuttle service to shuttle guests from the Radisson in New Rochelle, to our wedding... Read More venue in New Rochelle. They made a few rounds, from the hotel to the venue, and then again did the same after the wedding ended. The shuttles looked nice & were clean. The drivers were professional, and I'd most certainly use them again if I needed a transportation service. Red Oak even sent us a cute present of snacks and wedding supplies once we booked w/ them!
---
On time and accommodating
Reviewed on

9/30/2011
Nicole R
We used Red Oak Transportation to transport our guests from the hotel to the venue and back. I didn't hear any complaints about them and all of our guests were on time. The driver was a bit late at the end of the evening and then got upset with me when I asked him to wait for... Read More a few minutes while I went inside for last minute items. That is my only complaint for an otherwise great service that Red Oak Transportation provided.
---
Great service
Reviewed on

8/27/2011
Christine C
Easy to work with, great driver and service.
---
Flexible, Reliable & Affordable
Reviewed on

12/05/2010
Jessica R
We used Red Oak to get the bridal party & all their gear in vans to the venue so everyone could get ready. They were great in working with us (and not up-charging us just because it was, technically, a wedding - in stark contrast to everyone else with whom I spoke). They... Read More were also really responsive as I needed to change things around at the last minute and let me communicate with them via e-mail. We had an easy ride across town to the venue and the driver was great - very helpful in loading & unloading all of our gear.
---
Great
Reviewed on

11/30/2010
Kristin Q
Used both a limo for the bridal party and a shuttle for guests (from the hotel to reception & back). Very professional, showed up on time, good prices.
---
Review for Red Oak Transportation
Reviewed on

5/10/2010
Jennifer L
We loved Mark our driver. Also they upgraded us to the next level.
---
Rating for Red Oak Transportation
Reviewed on

5/10/2010
Kimberly L
---