Home

Relive Films
About this Vendor
A fresh take on a timeless memory.
Relive Films offers the best comprehensive videography package in the Twin Cities! This includes a full day of filming, an edited wedding highlight clip and all of the raw footage filmed during your wedding for only $2200. No money down to book and payment is due after your wedding once the edited highlight clip is finished. We have over one hundred weddings filmed under our belt. Read our stellar reviews, visit our website to see more samples and inquire about your date!
Details
Artistic, Classic, Documentary, Dramatic, Lifestyle, Modern, Vintage
Destination Wedding Packages, Destination Weddings, Online Proofing, Same-Day Edits, Social Media Sharing, Full-Length Video, Highlight Video, Video, Photo + Video
Contact Info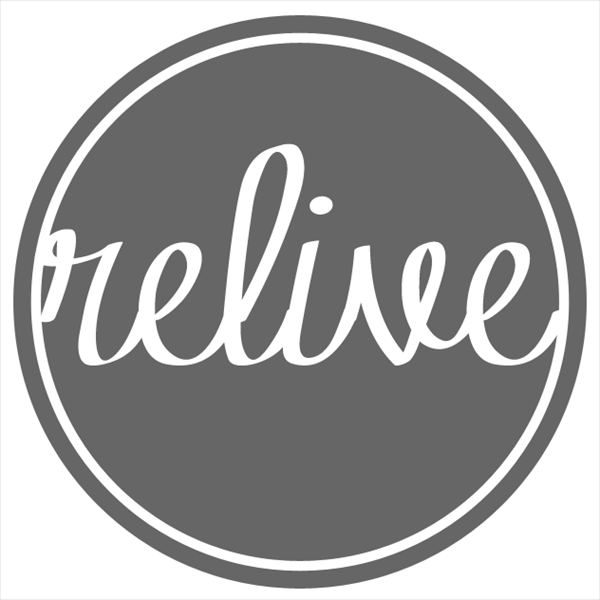 Amazing way to remember your wedding!
Reviewed on

12/26/2014
Linda V
I can not recommend Aleks enough. Honestly, he really made our wedding an event to remember! Not only did he agree to travel to Madison for our wedding, but he was able to meet with us via Skype leading up to our event in order to make sure everything was perfect. My wife and I... Read More were able to give him a list of our favorite songs so that we could have 5 videos set to our music. Aleks has a fantastic eye for picking out those little moments that really make the day special. It was fun to see the wedding through his eyes as the majority of the day went by so fast it was really hard to remember everything. He was very professional throughout but the best part is that we will always have beautiful videos that we can rewatch and remember our wedding whenever we want! I would definitely suggest Relive films to anybody who wants a videographer to go the extra mile to create beautiful, lasting videos of your special day!
---
Best Money Spent
Reviewed on

12/22/2014
Renee P
Let's be serious. Your wedding day is the most important day of your life. Sadly, the day goes by so fast you won't remember what happened the next day, let alone 50 years from now. You spend way too much time, money, and energy into planning everything to the last detail to not... Read More capture it for a lifetime. Pictures are great at capturing the small (and big) moments throughout the day, but nothing will capture your whole story like Aleks can. We did not decide to hire a videographer for our wedding until a few weeks before the big day. It was by far the best money we spent! Aleks was fun and professional and made the videos into exactly what we were looking for. We wanted a recap of our day that would highlight all the fun and excitement that you either forget about because the day goes by so fast or that you never saw in the first place. He not only gave us amazing videos that we were able to share with our family and friends but all the raw footage too. It has been amazing to go back and watch all those little moments over again. Seeing each other for the first time. Walking down the isle. The funny conversations the girls (and guys) had while getting ready for the day. Aleks caught the entire day on film and didn't miss a single thing. Aleks went above and beyond all expectations we had for a videographer. I will recommend Relive Films over and over again. He did an amazing job and was by far the best money we spent on the wedding.
---
Reviewed on

6/15/2017
Sammi R
I wish there were more stars to give! THEY ARE AMAZING, I can not stress that enough. Aylssa actually shot our wedding, and she was so kind and helpful. The quality of the film and the customer service was out of this world. Not only do they give you an amazing product they are... Read More also genuinely kind and caring people. I would recommend them to everyone and anyone! Thank you so much Relive Films, you are extraordinary.
---
Reviewed on

6/15/2017
Mackenzie M
My video was amazing! I have gotten so many comments on how beautiful the wedding looked from people who weren't there and just saw video. Aleks did a perfect job at capturing how perfect the day was. He is also extremely easy to work with and have around. He also has a great... Read More turn around time, we received the video while we were on our honeymoon, the week after the wedding! It could not have been more perfect!
---
Reviewed on

5/18/2017
Ali L
John and I could not be more pleased with Aleks and the way that he filmed our wedding! He was fun to talk with and knew just what to capture! We love our video from him and his wife, that gave a glimpse into the day's process as well. We are so happy that we chose Relive Films... Read More to be a part of our big day!! We couldn't give them enough praise-- 5 stars all the way!
---
Reviewed on

5/15/2017
Christine H
Aleks with Relive Films was amazing! He captured our day so well. He was so personable and made us both feel so comfortable! We are so happy with our video and forever greatful for this memory!
---
Reviewed on

12/09/2016
Mike L
What a treat it was to work with Aleks – he was incredibly flexible with some of our unique requests – and with so many types of videographers out there, I can promise you'll appreciate the level of service you get from Relive Films. Our intention was to have someone that could... Read More capture the key moments of our wedding from the ceremony to speeches, etc. What we got was consummate professional who arrived early, stayed late – and regardless of where we were or what we were doing, Aleks was there capturing it all. I don't think I can truly do justice to the level of effort he gives when covering your big day – and his production skills are second to none - so if you're stuck between several choices for your wedding, I hope this serves as a vote of confidence in his abilities.
---
Reviewed on

5/11/2016
Anna B
Absolutely stunning and thorough work from beginning to end! My husband and I knew we wanted to capture our wedding day in a format other than photos. We were referred by a bridesmaid and could not be any happier with the work they put into our film. Aleks was so very personable... Read More and easy to talk to even while he was filming. Wonderful work all around and we recommend them to every couple looking for a videographer!!!
---
Reviewed on

2/29/2016
Amy H
What can I say about Aleks and Relive Films, other than they far exceeded my expectations in every department. We booked Relive Films 10 days before our wedding, they were quick to respond and meet with my fiance and myself. I liked Aleks from the first meeting, as it was easy... Read More to tell that he loved doing videography for weddings, a real passion. He clearly laid out expectations, how he works and his costs. During the wedding day, he arrived when we did, and left about a half hour into dancing, which was nearly 10 hours, all for the same base cost. No hidden fees. He was helpful and considerate of our space. Getting in all the shots that we wanted, while always staying in the background, out of the way of everyone else. Following the ceremony, Relive edited the 4+ minute video and had it sent to us well within a week. He really understood the tone of the day, and included the best parts, creating an unbelievable short film that my wife and I can watch for the rest of our lives. They have now given us all the raw footage from the day, which we are able to use as we please. I cannot say enough great things about Aleks and Relive Films. I would recommend them to anyone looking to do a wedding, or any event. To Aleks, thank you for making our wedding day that much more special, we will be forever grateful.
---
Reviewed on

2/29/2016
Valarie J
Aleks was very flexible and laid back. He seems pretty detail oriented so got a lot of great shots of our day. Relive Films is really good value for money - we are very happy with the end result!
---
Reviewed on

2/29/2016
We absolutely loved Aleks! He was professional and did an amazing job capturing our day. I have recommended him to multiple brides.
---
Reviewed on

2/28/2016
Bethany Z
If I could have given more than 5 stars, I would have! Relive Films was able to book us last minute, and boy was I glad they were able to! They were absolutely wonderful to work with, and the video captured the day beautifully. I cannot thank them enough for the fantastic job... Read More they did!
---
Reviewed on

9/28/2015
Tanya K
Aleks was amazingly thorough and easy to work with. Our videos turned out better than we could have ever imagined.
---
Must have a videographer for your Wedding!
Reviewed on

6/25/2015
Donnee S
Initially I didn't think I would want any wedding footage, since I will have pictures. The more I began to plan the perfect day I realized that I won't be able to see my day because I'm the BRIDE! I did some research and had some meetings with videographers and the first one I... Read More met with we just didn't click and asked for 4k to film my whole day and I thought I couldn't afford one. When I met with Aleks he was very laid back and made it about our day and advised us he doesn't get paid until we see the product, which during this point we had made all of our deposits with vendors already. I liked Aleks attitude and his work, so I went with him! On the day of Aleks was truly behind the scenes and wasn't in people's faces with a camera at all. All weddings has a guest or incident that sort of outshines the best day of your life that you spend countless hours making perfect, but when I received the recap our wedding it touched me so much, since he really captured the true essence of our day, and everyone that's seen it has cried:) Thank you Aleks for reminding me it was truly a perfect day. The day seems like it was only an hour and you miss so much all weddings need a videographer and I highly recommend Aleks.
---
Relive Films was great!
Reviewed on

3/02/2015
Katie W
We used Aleks of Relive Films just based on the work he advertises online. He seemed to be exactly style we were going for and he did not disappoint. For starters Aleks is quite the interesting person. We met over beers and agreed on a price (very reasonable compared to... Read More others we met with) and what we would get for that price. We liked that he gave us all the raw footage and that we didn't pay until we received the final product. On the big day we barely knew he was there. He worked seamlessly with our photographer and never got in the way. So much so that we were worried that he didn't get enough good footage. Well we were wrong, once we received the final product we were so happy with what he had edited. We've watched the videos more than we've looked at the pictures and couldn't be happier with it. Aleks does such good work we would recommend him to anyone. Out of all of the vendors we hired for our wedding day he was certainly one of our favorites. Both because he does amazing work for the cost and because he was so easy to work with. I truly believe he would work well with any style of wedding in any environment. If you are looking for a videographer look no further....GO GET THIS GUY!
---
Relive Films
Reviewed on

2/16/2015
I knew I wanted a videographer to help capture our wedding day, but my fiance was unsure about the expense. After looking around and being frustrated with websites either not telling me their price, or only offering the most basic things with what we could afford, I was thrilled... Read More to find Aleks and Relive Films. All of the information is right on his website, and he is SUPER quick and responding to inquiries. We live about 2 hours away from Aleks, so before committing to anything, we FaceTimed to make sure all details were answered and there were no surprises on the contract or on our wedding day! Our wedding day arrived, and Aleks was there from the very beginning until the end. He wasn't intrusive, but captured the day and many moments I am so excited to have forever. He worked well with our photographers and with our family and friends. I am so happy that we hired him. Then, the Monday after our wedding, Aleks emailed us asking us which songs we would like to include on our video, we told him, and 10 days after our wedding the recap video was done and in our inbox. I love it - we've watched it SO many times and it's perfect. He did a great job putting it together and getting all the important moments of our day. We also got a jump drive of the "raw footage" of the day. THis was the only slightly disappopinting thing (and it could be just that I don't understand videography). But I thought when Aleks had the camera by us, it was constantly rolling. Turns out, the raw footage, with the exception of the vows and the speeches, is little 5-30 second intervals of the day. Just because he was in the roomn with us, did not mean he was recording. So, not every single moment is captured. Other than that, he also gave us all of the footage of the speeches and of the vows (during the ceremoney he has 2 cameras) so it was a great deal. I would definitely recommend Aleks and relive films for all brides and grooms!
---
Reviewed on

12/28/2014
Tara B
Relive Films did a very nice job on our wedding video. He was there all day and night from the moment I started getting ready. He was very nice and fit right in with the wedding party. The clarity of the videos were wonderful and he really did capture our wedding day very... Read More nicely.
---
Memories for a Lifetime
Reviewed on

12/24/2014
Katie B
Aleks did a terrific job at capturing our wedding day. It was so fun to see all of the details that he caught on film, which we missed throughout the day. We highly recommend Relive Films to any couple. Aleks does a great job listening to what you would like and tailoring the... Read More services to your preferences.
---
Relive Films
Reviewed on

12/22/2014
Kelly B
Aleks did a wonderful job shooting our wedding. He was very attentive and fun and made things extremely comfortable. His rate was very reasonable, and the finished product was worth much more! I would definitely recommend using Relive Films.
---