Home

Reminisce Photography
Details
Engagement, Trash The Dress
Destination Weddings, Photo, Second Shooter Available, Photo + Video
Contact Info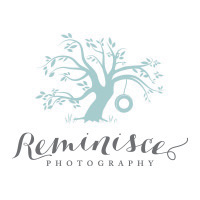 Reviewed on

11/15/2016
Lori E
Natalie and Reminisce Photography are INCREDIBLE!!! We just received our final photos and each one is more beautiful than the next! They are absolutely gorgeous and they truly capture all of the beautiful moments of the day. I don't love being in front of the camera, but... Read More Natalie and her team have such a special way about them that made both myself and my husband feel instantly comfortable and relaxed. They also kept us laughing and you can tell in the photos how genuine all of the moments are! Nothing was forced at all. We had already met Natalie for our engagement shoot, and when she arrived at my house on my wedding day, I was so happy to see her and I felt like I was seeing a friend instead of just a vendor we hired. She really gets to know her clients and has such a great, easygoing personality! We really loved working with Reminisce, as did our families - they were a highlight of our day! Natalie and her team have a way of capturing all of the important moments and our special requests, yet they weren't intrusive and are somehow able to stay in the background. The next day when we were with family, many of them said they barely noticed the photographer and they didn't even realize we had a videographer because of how nonintrusive they all were! The photography was the number one thing I was concerned about when planning the wedding and I have no words to tell describe how happy I am that my husband and I were lucky enough to work with Reminisce. Natalie exceeded all of our expectations and played a huge part in making our day perfect! If you do one thing for your wedding ....have Natalie and Reminisce do your photo and video! You will NOT regret it!!!
---
Without a doubt... Best Photographer and Nicest Person on the Planet!!!
Reviewed on

11/24/2013
Alexis P
My first initial experience with my wedding photographer was a complete nightmare. UNTIL... I sent them packing and my two best girlfriends told me to call Natalie. Natalie and Reminisce not only came to my photography rescue when I needed it most, but it also gave me the honor... Read More and opportunity to find a wonderful person like Natalie. Natalie is the coolest, and kindest person you could ever meet. She exceeded all of our expectations when it came to capturing the most cherished parts of our wedding. Natalie went above and beyond to make us feel comfortable and happy, and in the midst of all the chaos of the morning of our wedding, she was a calming presence, and a friendly face. There is nothing she wouldn't do to make you feel comfortable, special and like you are the only two in the room all at the same time. Her ideas and creativity surpassed any other vendor out there, and you never felt like "just another bride with her". It was a privilege and an honor to have her as part of my wedding and now we consider her a part of the family. Reminisce all the way!!!
---
The best decision I made for my wedding!
Reviewed on

11/22/2013
Taryn T
Natalie is an amazing human being, I knew that from the moment I met her. She also happens to be one of the best photographers I've ever met (And I'm in the industry). The only reason I would say not to use her as your photographer is if she already has another wedding on your... Read More date (and if so, change your date! haha). She took all of my ideas and inspirations into account; her style of shooting is fun and comfortable. My husband and I aren't the kiss in front of other people type of people (let alone for a camera) but not at any point did I feel awkward, and we actually had a lot of fun taking all of the photos, and you can SEE it in the pictures. Beyond all of that, she kept me calm even when my blood sugar was dropping (scary when you've passed out from low blood sugar before) and everything was going wrong. Honestly, your photos and video are the only thing that you're left with. Do yourself and your future children the favor and spend the money to have those images be even more beautiful than you could ever remember. What's the point of spending the money elsewhere if your images don't reflect your day? Thanks again, Natalie! I wish you all the success in the world and can't wait to take maternity photos with you :)
---
Our Favorite Vendor!
Reviewed on

11/22/2013
We could not be more grateful for finding Natalie and Reminisce Photography. She is professional, so easy and fun to work with and our guests ADORED her. Our video and photos are absolutely stunning. For us, photo and video was one of the most important elements of the wedding,... Read More because this is what we will have to look back on as the years go by. In addition to the gorgeous photos, she helped walk us through planning and setting up the day as well as ensure we took all the important family photos we needed. Natalie is an absolute pleasure, her work is stunning and timeless and we recommend her to all of our family, friends and co workers
---
The best there is!
Reviewed on

9/25/2013
Christina F
Natalie is truly the best photographer you could choose to capture your special day. She pays close attention to detail and gave me photos that honestly gave me chills looking at. She shot our engagement as well as wedding. Shooting with her was so much fun! She really gets... Read More to know you and your spouse and taps into your personality and quirks when shooting. Not only did she make us feel comfortable, she gave us photos that were timeless, elegant, and one of a kind. I would recommend Natalie to everyone I know. She is the photographer for you, I promise! My husband and I absolutely LOVE her work!
---