Home

Re-Peet Productions
About this Vendor
Re-Peet Productions videography
As your wedding videographer, my goal is to capture an amazing video of your day with no stress added to you, while working well with all of your vendors to make your day as magical as possible! Your wedding highlight video is made up of shots throughout your entire day, from hair and makeup until your exit! The ceremony is shot on tripods from multiple angles so we can accommodate your photographer so they can still get award winning shots! Your reception formalities are also important to you so we make sure to capture those in their entirety as well so you have everything you could possibly want from your day on video!
Details
Destination Weddings, Digital Files, Photo, Same-Day Edits, Second Shooter Available, Social Media Sharing, Highlight Video, Video, Photo + Video

Contact Info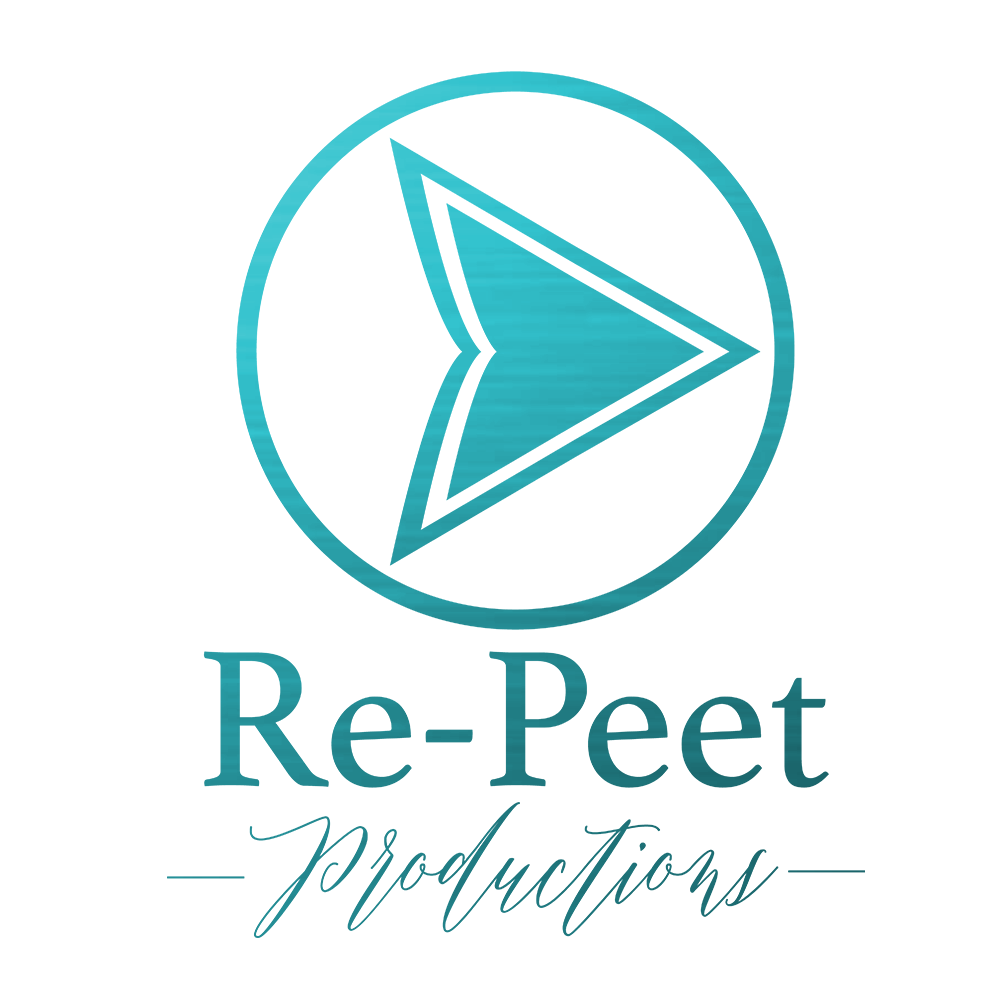 Reviewed on

10/22/2017
Chandlar E
Matt and Alyssa were hands done the BEST people Ive ever worked with. They did both our engagement pictures and videoed our wedding. They are very professional and their work is to die for! Be prepared to add two new family members because once you meet matt and alyssa you will... Read More never want to let them go! They are both down to earth, and makes sure you are comfortable with everything while they are shooting. During this process, they always put me first! They were not there to just work, but to help in anyway possible. Im so blessed thay they agreed to be apart of my big day! It wouldnt have been the same without them!
---
Reviewed on

12/28/2016
katherine M
Two words ---- absolutely. amazing. Matt and his team were so flexible and easy to work with throughout the whole wedding process. Matt listened to what we were looking for in a wedding video and he more than delivered. Re-peet productions also worked seamlessly with our... Read More photographers and wedding planner to capture our wedding perfectly. Having a same day edit to view at the end of the reception was positively wonderful and everyone was so impressed. Photography is important, but having videography helps to relive the wedding day magic over and over again!
---
Reviewed on

12/12/2017
Lindsay W
Matt and Alyssa were great to work with and the highlight video was on repeat on my phone for the first few weeks. There were so many positive comments from my Facebook friends and family about how they felt they were actually there and were brought to tears just from the... Read More highlight video. We had a very small wedding (25 people) and they were very accommodating on what was important to us and now I have beautiful video footage of my entire wedding that I can play whenever I want to relive our perfect day. They were also affordable compared to other videographers, worked well with our photographer, and responded quickly to emails and phone calls. They even let us borrow their speaker system to play our music on since we did not have a DJ. I would recommend them to anyone and only wish I had another big event for them to record.
---
Reviewed on

10/31/2017
Genevieve S
My husband and I are so happy we were able to have Re-Peet Productions be our videographers for our September wedding! They captured so many moments that I love being able to see from the view of the onlooker. They have footage from times I can't even remember them being in the... Read More room! They were so unobtrusive, yet they had footage from every moment! Also, the drone footage was such a plus. That was something I would have paid extra for, but we didn't have to! The same day edit video at the end of the night was so nice- it was a great ending to a great day. So many guests have said how much they loved seeing the video at the end of the night, too! If you are on the fence about getting a videographer because of budget or because you aren't sure it's worth it, my advice is, get a videographer! It is so great to have the footage for years to come and I love that it takes me back to such a happy day! When my memory starts to go, I can just watch our video to remind myself :) More importantly, get Re-Peet Productions as your videographer! They do such a wonderful job, with the coolest and newest technology, all while being seemingly invisible throughout the day! I'm convinced they have superpowers! I'm so glad we got a videographer and even happier it was Alyssa and Matt!
---
Reviewed on

10/29/2017
Gloria O
We had the pleasure of having Matt and Alyssa create spectacular wedding memories for the weddings of both our daughter and our son. The venues were very different, the personalities of our children were also quite different. Re-Peet Production's ability to create a spectacular... Read More wedding video that captured their uniqueness was amazing!!! Matt and Alyssa are so talented, so very creative, and so lovely to work with. I am very grateful to have crossed paths with them both. Re-Peet Productions is truly a cut above the rest!
---
Reviewed on

10/27/2017
Christina W
AMAZING experience with this couple!! They perfectly captured our day.
---
Reviewed on

10/27/2017
Jaclyn L
Re-Peet Productions captured the best memories for us on our special day. Not only did they show up to our hurricane wedding with huge smiles on their faces but they also gave us the best surprise during the reception! Great to work with, extremely timely on getting things back... Read More to you after your big day and wonderful people in general. We were very pleased with our wedding video and it has been a great treasure to have.
---
Reviewed on

10/27/2017
Megan B
Having a wedding video is something we were on the fence about doing at first since we weren't sure if we needed it, but we are so glad we did with Re-Peet Productions! Matt and Alissa are a great team and so easy to get along with throughout the whole day. They worked well with... Read More our photographer and we now have a beautiful wedding video that we were able to watch on our anniversary--we had so much fun reliving the fun toasts and dances and everything!
---
Reviewed on

10/27/2017
Christa H
Matt and Alyssa arrived on time for our wedding day. I honestly didn't even know they were there filming! They blended in well and the clips they chose are natural yet special moments from your big day. I love my wedding videos so much! They're something we will cherish for the... Read More rest of our lives.
---
Reviewed on

10/26/2017
Ian M
Matt and Alyssa were wonderful!!! They captured beautiful moments on film and was able to show them the same day with their same-day edit. This was one of the most memorable experiences of the night. Everyone gathered around us to watch clips of us getting ready, the ceremony ,... Read More and the reception. It was beyond beautiful and brought tears to everyone's eyes! If they can do that they must be magical <3 -Melissa and Ian MacMichael
---
Reviewed on

10/23/2017
Jackie P
Matt and Alyssa were amazing to work with! They captured the best moments from our wedding day from morning until night! They also surprised us at the end of our reception with same day video edits! It was so special to watch that with all our friends and family !!! They are an... Read More awesome team!
---
Reviewed on

10/23/2017
Ginny O
Matt and Alyssa of Re-Peet Productions were wonderful! They were so easy to work with and made us feel comfortable on camera. They captured beautiful footage that will be our cherished memories forever. Professional, easy going, and crazy talented! So glad we had them for our... Read More big day. The same day edit was definitely a crowd pleaser too! Highly recommend!
---
Reviewed on

10/20/2017
Brooke P
Re-Peet Productions is best of the best! Mathew was probably my most easy going vendor to work with and his work is spectacular!!
---
Reviewed on

10/20/2017
Katie F
We can't thank Matt and Alyssa from Re-Peet Productions enough for capturing the best day ever! They were a dream to work with and we had so much fun with them. Their work, as you can see, is absolutely amazing! We can't wait to see the rest! Thank you again, Re-Peet... Read More Productions!!
---
Reviewed on

10/12/2016
Marisa P
Working with Matt and Alyssa was wonderful. My husband and his groomsmen went to play miniature golf the morning of the wedding and Matt met them there to get some shots (even caught my husband's hole in one at the first hole!). They made sure to get shots of our guests... Read More arriving at the venue and getting off the old fashioned bus we had rented. Both were very professional but also very friendly. I didn't even notice them getting different shots that ended up being in our video! They even put together our same day edit video at the venue to be viewed at the end of the night which was awesome! Only thing that I felt bad about was their same day video being played at the venue. By the end of the night, most of our guests were not in the mindset (and needed to get to bed) to watch the video so it ended up being just my husband and I watching. I loved being able to watch it because that day was such a blur but it didn't really work out viewing it at the end of the night at the venue. We absolutely loved our video they out together and I find myself watching it over and over again throughout this last year. I also love that we have this different pieces of the wedding like the ceremony, and speeches to look back on.
---
The best!
Reviewed on

11/10/2015
Rachel B
They are the best! Everyone raved about the same day highlight video! Such a great addition to the day. They are so reasonably priced as well!
---