Home

Rev. Jude Smith - Interfaith Minister
About this Vendor
Handcrafted Ceremonies that Touch the Heart
I enjoy working with people of all faiths, preferences and spiritual paths, especially if you feel spiritual but not religious. Not sure what you're looking for in a ceremony? I adore leading couples through the possibilities as we create, together, a ceremony that you and your guests will remember.
Details
Civil Union, Commitment Ceremony, Interfaith Ceremony
Buddhist, Catholic, Nondenominational, Christian, Interfaith, Jewish, Muslim
Contact Info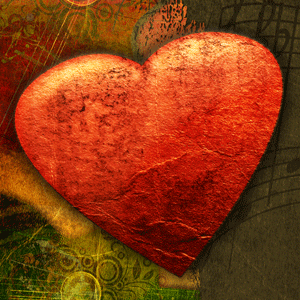 PO BOX 45, Rhinebeck, NY
Hudson Valley, NYC, CT, Westchester
Wonderful & Magical
Reviewed on

10/02/2013
We feel so lucky and grateful to have had Rev. Jude Smith officiate our wedding. We wanted a wedding ceremony that was non-denominational yet still had weight and warmth to it. Rev. Jude helped us build a moving, transcendental and truly magical wedding ceremony. Rev. Jude helped us navigate the seemingly intimidating landscape of building our wedding ceremony. She provided a clear, calming road map for us - giving us solid logistical help on wrangling our large bridal party and families as well as endless resources of poems and vows to handcraft a wedding ceremony perfect for us. Our families were all so moved by the ceremony - many commented that it was so personal and warm we must have known Rev. Jude for years. But in fact we had worked with Rev. Jude remotely for just a couple weeks leading up to the wedding. This is testament to the warmth and sensitivity she brings to her work and her amazing aptitude to get to the heart of relationship, fully celebrating and honoring that relationship with a uniquely crafted wedding ceremony. She created a magical and loving foundation to build our marriage on and we could not be happier!
---
Made everything so easy
Reviewed on

10/09/2013
Tracy K
Rev. Jude Smith officiating our wedding was the best experience. She made was there when either of us had any questions and or concerns. She was very accommodating and enthusiastic even when she found out that we wanted to get married at Lake Minnewaska. Being out of state made things a bit more difficult. But with Rev. Jude we knew that the ceremony was going to be the easy part. Thank you Rev. Jude for all of your help and suggestions. You made this a memorable life event and something that we will never forget! Tracy & Michelle
---
Simply Perfect
Reviewed on

10/01/2013
Stefanie P
The warmth I feel from taking the time to remember the most beautiful moments of our wedding is a clear indication of just how special it was... Rev. Jude took the time to understand my husband and I. She created a ceremony that was inclusive and focused on love. She included our traditions, our characteristics, listened to our apprehensions and concerns and advised us lovingly. It couldn't have been any better than it was...it would be impossible. We are blessed with radiant love and we found someone who could channel it beautifully. She will take her time with you and is organized and detail oriented. I highly recommend Rev. Jude as I know she values each and every union she performs.
---
Reviewed on

7/17/2015
Jude was a real pleasure to work with for planning our wedding ceremony. She provided a framework - her recipe for a great wedding ceremony – and shared ideas, sample readings, and sample vows. She was very flexible in blending in our preferences and suggestions, along with traditions from our two faiths. Every step of the way, she provided constructive guidance and continuously checked in with us during our planning sessions, to ensure the ceremony was coming together as expected and was resonating with us. We are extremely pleased with how the ceremony unfolded. It was intimate, personal, and very meaningful to us. Many of our guests commented on how beautiful the ceremony was; created with considerable thought and great care. It was perfect, thanks to Jude.
---
A Wonderful Ceremony by a Wonderful Officiant
Reviewed on

7/08/2015
Otto C
Rev. Jude Smith married me and my wife on July 2, 2015 at FEAST at Round Hill. From the moment we met her the summer beforehand, we knew she was the right choice. She was not only responsive and attentive to our vision, but she created a ceremony that was moving and meaningful to both us and our guests. Her focus on the universal theme of love, no matter its origin, and her ability to reflect our intimate setting were both brilliant and magical. Rev. Jude is a consummate professional whose passion for her work goes above and beyond. We highly recommend her.
---
Reviewed on

6/14/2015
Rosalie P
The last thing we had to worry about on the day of our wedding was our wedding officiant. Rev. Jude was on to p of all details, even mailing our marriage license in for us. Jude worked with us to create a customized ceremony that was personal and meaningful. It was a beautiful ceremony that our guests couldn't stop commenting about and that both of us were more than happy with. We highly recommend Rev. Jude!
---
Reviewed on

5/20/2015
My wife and I are from Louisiana and were completely overwhelmed with choosing an officiant. We were lucky enough to cross paths with Reverend Jude when she was referred to us by our photographer. With Reverend Jude, you will never have a mediocre ceremony. She made our ceremony more special than either one of us could have ever dreamed up. She put in the extra time through phone conversations and got to know us - not because she had to, but because she wanted to. She is extremely passionate about what she does and we were able to witness that firsthand. Words cannot express our gratitude! We are forever grateful for Reverend Jude!
---
Reviewed on

5/19/2015
janine j
great test
---
We loved working with Jude!
Reviewed on

3/11/2015
Nicole Z
Jude gave us a wonderful non-denominational wedding that was full of love and still spiritual in our own way. She is an amazing person to work with and got to know us before the wedding with some "homework" assignments - she crafted an absolutely beautiful ceremony from our input and we couldn't have written it better and more meaningful if we tried. We really enjoyed working with her and have wonderful memories of our ceremony that will last for many years.
---
Jude is wonderful
Reviewed on

10/31/2014
Jude met with us several times to make sure our ceremony was exactly as we wanted it. From the moment we met her, we knew she was perfect for us. She took the time to explain everything to us. She was very welcoming of our family, and our children in particular. I would recommend Jude to anyone!
---
Thank you so much!
Reviewed on

10/31/2014
Melissa L
Jude was wonderful. We had a very small ceremony at West Point and I started planning my wedding only with 5 weeks before. She did not hesitate like a lot of others did. She was very helpful with picking what ceremony type best suit out relationship and how we felt for each other. Jude was wonderful at the ceremony not even the wet ground effected anything. Thank you for making out day special!
---
A Spectacular Officiant
Reviewed on

10/31/2014
My wife and I chose Jude based on her officiating our friends' wedding and we couldn't have been happier in our choice. From a wedding attendee's perspective, she was engaging, entertaining, and very much able to roll with the punches that an outdoor wedding presented. Now, I mention the last part since midway through our friends' wedding the sky turned dark and it started to thunderstorm! Once the wedding moved inside, Jude started again with the same warmth and light she exhibited outside. Now, from a groom's perspective, working with Jude was incredibly easy. She's very clear about what she needs and by when and provides you with excellent suggestions but is also very accommodating. There is homework when working with Jude! She uses that homework coupled with her time spent observing the future bride and groom to write her own reflections on the couple's relationship. I felt that her reflections were genuine and really added a lot to our ceremony, not only for us, but for our guests. Through Jude's words, and our own, our guests were able to share in our joy that day. Jude will also run the rehearsal, which is a must if you have a large wedding party. She managed to convince all 16 members of our wedding part, plus our dogs, to walk down the aisle at the correct pace and stand where they were supposed to. That was quite a feat. So there you go... Jude Smith is an amazing addition to your wedding no matter which way you're experiencing the day. You will feel her warmth, engagement, and true happiness at sharing in your day no matter if you're getting married or just there for the cake.
---
Excellent
Reviewed on

10/30/2014
Jude officiated my wedding at the Mohonk Mountain House on October 4th, 2014. I had no idea where to even begin looking for an officiant, I had seen her reviews on this and other websites. I was asking word of mouth, and she was recommended by the owner of the boutique I purchased my dress from in Rhinebeck, NY. Jude had officiated her sister's wedding, and they were more than satisfied. Jude was very quick and accommodating to setting up a face to face meeting. We spent about 2 hours with her at our initial meeting, and it was clear she was the one for us! The questionnaires we filled out were just the right level of personal, and she fluidly parlayed our answers and conversations into a beautiful and personal ceremony that everyone loved. We had a perfect balance of personal creative control, along with her professional touches. I would highly recommend Jude for her professionalism, heart, and warm, caring spirit. I cannot imagine having entrusted anyone else!
---
Very Personal
Reviewed on

10/30/2014
Amanda N
Rev. Jude Smith was an absolute pleasure to work with. She really takes the time to personalize the ceremony to ensure it meets your expectations, and means the world to both the bride and the groom. She was very easy to work with and takes the time to meet with you to go over the whole ceremony weeks (months) before you tie the knot. She not only gets to know the bride and groom but also thier families as well. Everyone that attended the wedding had all postive remarks regarding our ceremony and how wonderful and speacial it was. We were very very happy with the great job that Rev. Jude Smith did.
---
AMAZING officiant --
Reviewed on

10/30/2014
When my husband and I got married, we knew we wanted someone who would make everyone at our wedding truly feel like they were a part of our wedding celebration. My husband is Jewish, and I'm Catholic. We were looking for someone who would not necessarily have faith leanings, but rather bring spirituality to our ceremony. Jude did just that. We cannot say enough good things about her. We interviewed various officiants to learn about styles and offerings. Jude took the time to get to know us (meeting for HOURS, before we even signed a contract). She went above and beyond what she had to do. Most importantly, she grew to care about us as a couple, not just as some other vendor we employ for our wedding! Jude personalized a ceremony, just for us - and there was not a dry eye in the room when she was done. After meeting with her, you'll know exactly what I mean - and possibly allow her to make your wedding day as special as she made ours.
---
Meant To Be...
Reviewed on

10/29/2014
Jessica W
I found out very last minute that we could not use an officiant who had registered online. A very close friend was going to officiate and we were sad this was not to be. We do not consider ourselves to be religious although I would say we are spiritual. Due to this we did not want a ceremony with religious tones or verbiage. When I found Jude I knew even before speaking with her she would be the perfect fit...and luckily she was available at such short notice! After speaking with her I was thrilled. Not only was she kind but also very flexible to our needs. She is was very thorough and detail oriented. She knew exactly what we needed and was a huge support throughout. She made our ceremony loving, peaceful and very very special. You would be in perfect hands if you choose Jude!
---
At the top of her profession
Reviewed on

10/28/2014
When my partner & I were ready to have an official wedding ceremony I did extensive research online for the right person as I've been a professional headhunter for 20+ years. Jude was one of the first ministers that I came across. There was something about her picture & bio that completely resonated with me. We finally spoke over the phone & arranged an appointment to fly into the Hudson Valley area of NY from Miami, FL to meet with her. From the first moment she stepped into our lives, she's been nothing short of amazing. Jude is extremely personable, captivating, knowledgeable & at the top of her profession. As a gay couple, our ceremony was a total co-creative process with Jude & she knew exactly how to bring out the personal elements that were most important to us, our families & friends. On the actual day of our wedding, I whispered to her, "Ok, this is your area of expertise & we're handing over the reins to you.....let's do this!" We walked out into the ceremony setting & the rest was truly otherworldly. I've never witnessed anyone bring a group together & create the remarkable synergy of love, union & commitment like Jude did. It was palpable. It was as if she was a well-seasoned conductor in front of a symphony & the final product was truly beautiful music that moves you to the core. Afterwards, we had so many guests that stated that they had never been to a more unique, authentic & touching ceremony. Not only was it far beyond our greatest expectations, but we also found a remarkable & lifelong friend in the process. Mark D. Hyde (Miami, FL)
---
Amazing Ceremony
Reviewed on

10/27/2014
E F
Jude was welcoming of all of our guests and was wonderful to share our special day with. During the ceremony, Jude's personality was the perfect fit to our day. She is warm, friendly and personable to all she meets.
---
Jude was fantastic
Reviewed on

10/26/2014
Jude was the officiant at our wedding and she was great. Her demeanor added a peaceful quality to our wonderful day. Jude was accommodating to assist us in designing the ceremony just as we wanted it. Jude was welcoming of all of our guests and was wonderful to share our special day with. During the ceremony, Jude's personality was the perfect fit to our day. She is warm, friendly and personable to all she meets.
---
The most wonderful day!
Reviewed on

10/26/2014
We cannot express how special Jude made our wedding ceremony, not just the single day (which she did), but in the meetings we had and in the days leading up to our wedding she was most helpful. We felt a connection to her and to her open-minded approach from our initial emails and phone calls. She allowed us to tailor our ceremony to be unique to us and for the love that we share. Many of our guests commented about how "they felt what we share and our love" - and that is huge. While I had talked to a few wedding officiants Jude was the person who we felt understood us. In planning our wedding my fiancé and I were located on opposite coasts of the country which I thought would present some challenges, but with Jude it didn't. We were able to connect via phone and Skype. She truly made everything work for us and was flexible in how we communicated and when. I highly recommend Jude as a wedding officiant! She is a true professional as well being a caring and insightful human being. We feel lucky that our day went as it did.
---
Beautiful Ceremony!
Reviewed on

10/21/2014
Miz R
Reverend Jude Smith was a pleasure to work with. She was kind, patient, and attentive to our input. Many of my wedding guests complimented how heartfelt and beautiful the ceremony was. In addition, we had the choice of how religious or non-religious we wanted it to be based on our beliefs. It was an honor to have her officiate our special day.
---
Nothing but Gratitude and Love for Rev Jude
Reviewed on

10/21/2014
Heather G
I don't know how to express the gratitude that we have for Reverend Jude making our day as special as it was. As a bride who lost her father unexpectedly a few years ago, it was important to us to have him incorporated into the day since he couldn't be there to walk me down the aisle. Reverend Jude met with us to walk through our ceremony in detail to ensure it was exactly what we wanted. She went above and beyond our expectations on several occasions, including working with the catering company to make sure that our last minute indoor ceremony (we got rained out) was even more beautiful than we could have imagined. There were several things that we worried about leading up to the wedding but our actual ceremony was not one of them. Meeting with Reverend Jude ahead of time, working closely with her to write our vows, and practicing with her during rehearsal was all very much appreciated. I would recommend her to anyone and shout from the rooftops how much we love her. She made our guests laugh and cry (happy tears) and she will forever be a part of our family now. Thank you Reverend Jude. We love you!
---
Look no further
Reviewed on

8/24/2014
My same sex partner & I were legally married several months before at the local township with a single witness on hand. Once that was done, it gave us plenty of time to seek out the right person to do our spiritual ceremony which was actually the most important to us. We searched online, read many reviews & finally came across Jude. As soon as we met her, we instantly knew that we had found the right person. During the next several weeks, she worked with us on getting to the heart of what we wanted our wedding ceremony to be for our family & closest friends. On the actual day, Jude was simply a force. To see this wonderful being in action & creating an experience that far exceeded our expectations was something that we'll forever treasure. Look no further, because Jude Smith is truly exceptional! Fred H. Tan (Miami, FL)
---
Beautiful, inclusive ceremony
Reviewed on

8/11/2014
Michelle H
Jude crafted a beautiful ceremony for us that both respected our beliefs and those of our guests. Our guests included family and friends from a wide range of religious backgrounds, and Jude found some lovely words to say that were inclusive to all. She is not only a very warm and friendly person, but is also very well organized. She had the ceremony prepared months in advance, gave us a complete list of all the items we needed, and went through everything with us piece by piece. We received many compliments from our guests on how lovely the ceremony was. We would definitely recommend her to other couples.
---
Amazing!
Reviewed on

3/22/2014
She is from Rhinebeck upstate NY and we met her as we were considering a venue up there (we're in Long Island). She is kind and warm, we fell in love after our first meeting. She truly makes the ceremony about those getting married. Everyone loved it and many people were crying. We loved her so much we asked her to stay for the reception. She truly is a pleasure to work with and getting to know. I can't express how wonderful she is!
---
Send Message