Home

Revelry Beauty
About this Vendor
Bringing upscale styling options to you
Relax knowing you are in good hands as Adrian, a three-time Best of Weddings winner, uses 8 years of experience to create a style that suits your wedding day dreams! Your first trial is included. Airbrush foundation & false lashes are complimentary. On-location in Austin and willing to travel
Details
Hair + Makeup Trials Available, Hair Stylists, Airbrushed Makeup, Eyelash Extensions, Makeup Artists, On-Site Hair + Makeup, Beauty
Contact Info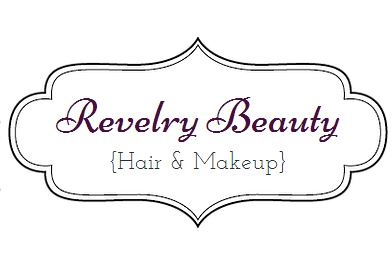 Greater Austin Area, TX
Greater Austin Area
Beauty by Adrian - Revelry Beauty
Reviewed on

10/03/2013
Nathan M
Adrian was truly a blessing to work with. She made my wedding planning process much smoother by responding to my inquiries in a timely manner, and answering all of the questions I had relating to wedding hair & make-up. She included a hair & make-up trial in my bridal package, and I was not disappointed! She made sure to ask what I envisioned myself looking like on my wedding day, and after finishing my hair and make-up trial, asked sincerely if there was anything I would like done differently. She was happy to oblige to my requests. Adrian arrived on time on our wedding day, and was calm and organized during a time of stress and frenzy for me! I absolutely loved my hair and make-up and would definitely recommend her services to anyone who is getting married!
---
Excellent!! Could not be HAPPIER :)
Reviewed on

10/01/2013
Shelly
I found Adrian on The Knot and I am SO HAPPY that I did; I hired Adrian to do my hair/makeup for the day of my wedding. I had my trial with Adrian and was very pleased. She was thorough and super friendly. She is experienced with weddings and was able to guide me when I had questions. I don't typically wear make up a lot, but Adrian was able to trial different things until I was comfortable. She is PROMPT with emails and timely on the day of the wedding! She and her assistant helped 7 of us get ready the AM of the wedding, with ease!! It was such a relaxing and fun experience with Adrian. Don't look any further- Adrian is your stylist :)
---
the perfect gal to take care of your beauty needs on your special day
Reviewed on

9/23/2013
Rosalyn C
Adrian was so delightful to work with. She took care of me, my mom and my new mother in law. Everybody loved her! She is so cute trying to explain my mom (who doesn't speak much English) what would look best on her. My make up was flawless and my hair looked amazing. I would highly recommend her. She is excellent at her job and will make sure you look stunning on your special day.
---
Reviewed on

7/30/2015
Leah G
Adrian did an amazing job with both my hair and make up, and my mother's hair! During the trial, she was incredibly open to ideas while also offering suggestion of her own. She knew exactly what to do for my hair type, skin type, and the overall look I wanted. She is so down to earth and fun! Adrian definitely made me feel like a princess on my wedding day! I have never felt so beautiful! She knew how to make my make up natural while still accenting my best facial features. She was truly amazing! As for my mom's hair, she was panicking not knowing what to do with her hair for the wedding. My mom sat in Adrian's chair explaining her hair type and how she had no clue how to style it. Adrian listened and assured my mom that she had just the style for her, and man was she right. My mom loved her hair! Both of our hair styles stayed perfect throughout the whole night! I would recommend her to any bride who wants to feel incredibly glamorous on her wedding day!
---
Go with Adrienne!!
Reviewed on

6/28/2015
Ashley H
Adrienne was awesome!! She was so personable and friendly and did my hair and makeup perfect for both my bridals and the day of! She took what I want and did just that! You ladies won't be disappointed!!
---
Beautiful Application, Great Service and Professionalism
Reviewed on

5/19/2015
Adrian was a true treat on wedding day T-2. She arrived on time, put me at ease, did my hair and makeup in perfect, swift timing. She applied false lashes like a master. And I'd know. I had plenty of janky looking lashes applied in trials. Anyways, she was super sweet, my friends loved her. And I was glad to have her that day.
---
Reviewed on

5/03/2015
Kaitlyn W
I found Revelry Beauty using The Knot. After reading through her recommendations, I decided to book her for my wedding day. Adrian is so easy to talk to and picked up on what I wanted immediately. She was a trooper and met me at my hotel the day of my wedding at 7:45 am in order to do makeup for 6 bridesmaids, both my mother and my mother-in-law, and, of course, me. Adrian blended in with my group of girls perfectly. We felt like we had another one of our friends in the room. She was patient with us, explaining the spray-on makeup process 8 times in a row! Her hard work really paid off. Everyone looked so gorgeous and our makeup stayed in place well into the night! Adrian really was a huge part in making my wedding day flawless!
---
wedding hair/makeup
Reviewed on

4/11/2015
Christen S
Adrian was awesome!!!!! She was very professional, and she did such a great job on my makeup & hair! It looked beautiful yet natural, and I got soooo many compliments! I highly recommend her!!!
---
Revelry Beauty
Reviewed on

10/22/2014
Mackenzie M
I LOVE Adrian! I had my wedding on 10/11/14. Adrian did both hair and makeup for my mother & me. I did my trial run the same day as my bridal portraits. I took my portraits at Zilker Botannical Gardens on a HOT day. Everyone was sweating, but with my airbrush makeup done by Adrian, you could not tell I was sweating. The photographer said the make up was one of the best he had seen. On the day of the wedding, I did not have to touch my make up once. Through all of the tears shed (which surprisingly was a lot more than I thought it would be!), my make up did not budge. As for the hair- I showed her a picture of what I liked, and she duplicated it pretty much exactly- I actually liked Adrian's version better! She is super sweet and easy to communicate with. I would highly recommend Adrian!!
---
June Wedding
Reviewed on

10/14/2014
Michelle M
Adrian was AMAZING! She was one of the best vendors I could have found! I had absolutely no problems with her & her work was fantastic! She did full hair & make up for myself, sister (MOH), mom & one of my BM's plus hair for another BM. She was very flexible with her working times that she had set even though she was running early! She was great about doing any touch ups that myself or the other ladies wanted & had great advice/ideas for those that didn't already have a style coming in. Adrian's prices were SUPER reasonable especially compared to some of the others I was quoted! Her price included airbrushing AND false lashes which I did NOT get with anyone else I inquired with. She's super sweet & you can tell she absolutely loves what she does. If I can ever find a reason I need full hair & makeup or have someone who asks for suggestions I will be recommending her without a doubt! She's the best!
---
Beautiful Hair and Makeup!
Reviewed on

10/13/2014
RoseAnne H
Revelry Beauty did the hair and makeup for myself, the bridal party, and my mom for my wedding and everyone looked beautiful! The quality was excellent. She also made sure I was taken care of when it came to food, drinks, and music when getting ready and helped keep nerves calm when the weather was looking bad. I don't remember the exact cost of things, but it was reasonable! Adrian is relaxed and efficient and made sure everything was taken care of!
---
the best of the best!
Reviewed on

10/04/2014
Megan O
I used Revelry Beauty for my wedding hair and makeup, as did my bridal party and the mothers. Everyone was so impressed by the professionalism, friendliness, and the amazing work Adrian did! She knows how to take an idea and make it EXACTLY what you want. She is attentive and patient. She works quickly, but everything looks perfect in almost no time at all. Love love love her and the "magic" she makes!
---
Outstanding beautiful work!
Reviewed on

10/04/2014
Katy N
Adrian was outstanding both at the trial and on the big day. I only showed her a few pictures and she created exactly what I wanted for both hair and make-up. On the wedding day, all my bridesmaids and the moms looked amazing as well! She was also laid back and had fun with everyone the whole time! AMAZING work and I will definitely use her again if it comes up! Our event was in Kyle, and she made the arrangements necessary to meet our needs and timelines ( 1 bride, 2 moms, 4 BMS) done in less than 4 hours with one assistant. The person she brought also did beautiful, intricate hair. My style was a curled 3/4 down and it stayed beautiful the whole night! Even with lots of dancing on a warm May night. I enjoyed many of my vendors, but Adrian was hands down the best choice and GREAT price. She was also great at communicated with me extremely quickly as I requested multiple quotes. USE her!
---
Awesome experience!
Reviewed on

10/04/2014
Louise h
Adrian is awesome! With so many hair and makeup artists in the Austin area, it's easy to get confused about pricing and who will make you look your best on your big day! From my first meeting with Adrian, she made me feel at ease and comfortable about the whole process. She is patient and listens to everything you are looking for and makes sure each step is exactly how you want it, along the way. Her package included a trial, airbrush makeup, lashes and onsite styling! She gave me a hair idea that I didn't even know I wanted, but I loved it and it lasted all day long. If you are looking for someone in the Austin area for your wedding, stop right here and hire Adrian. She made me and my 2 bridesmaids look and feel beautiful and made my pictures stunning!
---
Reverly Beauty is AMAZING.
Reviewed on

10/04/2014
Samantha K
If you are looking for an amazing, personable hair and makeup service-- look no further! Wedding planning was very hard for me. I was the first of my friends to get married, leaving me a bride before a bridesmaid. I often had no clue what to do or research. When it came time to decide on hair and makeup, I stumbled across Reverly Beauty- the website alone sold me. I scheduled a trial for my bridal portriats and Adrian came all the way to my house to fix me up! When I looked in the mirror and saw what I'd look like on my big day I could not thank her enough. She totally surpassed my expectations in style and quality! All I had to do was show her a hairstyle from Pinterest and she recreated it TO THE TEE (I'm still amazed by this). For the big day, she traveled to my venue with a partner to beautify my bridal army (8 bridesmaids, 1 junior, and 1 mother). They were both so caring with our beauty needs and wants. Highly recommend this service to any bride-to-be!!
---
Amazing!!!!
Reviewed on

10/03/2014
Jamie W
Adrian is a miracle worker!!! She was so easy to work with and listened to exactly what I wanted. Our trial went great--she kept wonderful notes of what I liked/disliked. The day of, she was early, prepared, and ready to rock! She was very professional, but also fun to chat with and made me even more excited for my special day! Also, my hair and make up stayed so well throughout the entire wedding day (a solid 8 hours including a first look). And the photos came back looking natural which I loved! Highly recommended in every way!
---
Adrian made me beautiful!
Reviewed on

10/03/2014
Adrian is an amazing listener and has an artistic eye which she uses to maximize all her clients beauty! When I was getting married I was undecided about how to do my hair. I brought in my ideas and Adrian was amazing helping me figure it out! The perfect look was one she suggested. Adrian has also cut my hair for years. Her cuts always grow out beautifully. She does an amazing job!
---
MOther of the bride
Reviewed on

10/03/2014
Adrian was amazing! Personable, fun, efficient and so accommodating! She listened to my daughters (the bride)thoughts on how she wanted her hair and styled it to perfection! The brides make-up was beautiful and stunning! Adrian paid attention to our schedule and even added extra help to the girls around that had to do their own hair. Adrian is a doll and you can tell she loves her work!
---
Loved my hair/makeup
Reviewed on

9/12/2014
Ana A
I am 100% satisfied with the hair and makeup services Adrian at Revelry Beauty provided. I got so many compliments and felt my absolute best. She did a wonderful job with the bridesmaids as well and I'm so happy with how it all turned out! I booked her a little last minute, and I'm so happy she was able to accommodate. I will definitely use her again for another event :)
---
Highly Recommend!
Reviewed on

7/07/2014
renee c
Adrian is amazing! She is professional, efficient, and is dedicated to making sure you get what you want! She is easy going and didn't freak out when I had a last minute change of heart on my hair style. I highly recommend!
---
Absolutely amazing
Reviewed on

7/03/2014
Olivia K
Adrian did the hair and makeup for me and my wedding party. She worked all day to get everyone done and then even officiated our wedding because she's just that awesome. Everyone's hair and makeup looked awesome and she was very good at dealing with indecision and making up amazing styles on the fly. I cannot recommend her highly enough.
---
Adian is wonderful!
Reviewed on

1/09/2014
Katherine F
I was looking for a stylist to do my makeup for my wedding and was referred to Adrian through a friend. She was so much fun to work with and did a fantastic job! She was affordable, didn't charge extra for a trial and was willing to travel to the venue on the wedding day. We had a trial a few weeks before the wedding so I wasn't stressed or worried at all on my wedding day of how my makeup would turn out. She also had snacks on hand, which was SO appreciated on a crazy wedding day. My husband commented later that my makeup looked nice, but that he was glad I still looked like me. Through taking pictures, laughing, crying, eating and dancing, my makeup didn't budge or smear and it looked just as great at the end of the evening as it did right after she applied it. Adrian is not only laid back and easy to work with, but she did a great job and I was happy to have with me on my wedding day!
---
Adrian Hernandez
Reviewed on

10/08/2013
Je'Nen C
Adrian is amazing, and I loved working with her! I would recommend her to any bride looking for someone who is artistic, professional, and with a cheerful personality. She is organized, neat, clean, and she took time to make sure my look was what I wanted for the big day through a trial hair/makeup appointment. On the day of the wedding she was a delight, making the bridal prep enjoyable for myself, my bridesmaids, and family. She was helpful in all aspects of the process, and I loved the finished look for the entire bridal party. I highly recommend her!
---
Adrian is fantastic!
Reviewed on

9/06/2013
Maya W
I can't begin to speak to how wonderful of a job Adrian did for my wedding. My hair and makeup looked absolutely beautiful. She was flexible and creative when deciding on the look that we were going to go for and she did an absolutely beautiful job. I received so many compliments. She was one of the best decisions I made. Not to mention she is an overall awesome person! Never once did I feel uncomfortable around Adrian. She's great!
---
Hair perfection
Reviewed on

9/06/2013
Chante C
You couldn't have a more beautiful person inside and out doing your hair. Adrian is so charming, talented and patient. She took my hair (which falls to the bottom of my back) curled the monstrosity and pinned the whole thing up so it was off my neck, as i requested. She gave my straight hair such great texture and height. She's a magician! And, on top of that she did the hair for almost my entire bridal party the day of the wedding!
---
Send Message