Home

Reverend by Request
About this Vendor
Wedding Officiant / Minister
Reverend by Request has grown out of our passion for truly beautiful wedding ceremonies. The demand for our services has grown by word of mouth from our newlyweds long before our website ever existed. There is obviously a great need for a caring Wedding Officiant who goes the extra mile.
Details
Civil Union, Commitment Ceremony, Elopement, Interfaith Ceremony, Non-Religious Ceremony, Religious Ceremony, Same Sex Ceremony, Second Wedding , Vow Renewal Ceremony
Catholic, Anglican/Episcopal, Lutheran, Nondenominational, Christian, Interfaith, Conservative, Jewish, Unitarian
Contact Info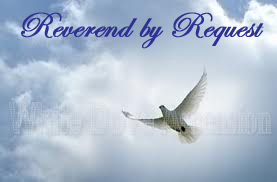 Hoffman Estates, IL
Serving Chicago & Suburbs
Perfect Reverend
Reviewed on

9/19/2013
Jennifer M
Considering my husband and I didn't have a church that we went to regularly but we are both Catholic we had a problem with who to marry us. We also choose to get married at an outside venue. After looking up and talking to many "rent a reverends" I finally found Reverend David. He is amazing! He completely specialized our ceremony and made it exactly what we wanted: traditional, with romantic and religious aspects. It was perfect! It didn't have a "story" and Reverend David did not make it about himself, he focused on us, love, God, and marraige. He is great! Completely customizes the ceremony to what you want. AND a great value! He should probably actually be charging more :-)
---
Linda & David's Wedding
Reviewed on

8/30/2013
Linda O
Reverend David Andrew performed our ceremony. He was ABSOLUTELY WONDERFUL to work with. He was caring, detailed and above all just a wonderful person. They were recommended to us by our wedding venue, and when I first called him on the phone, I felt so comfortable speaking to him. And when we met in person, I knew we had picked the riight Reverend to perform our ceremony. During that first visit, we also had the pleasure of meeting the other reverend - Reverend Gary Mazzio. He too was as warm as a person. Love......love.....love.....everything that Reverend David did for us. Will DEFINITELY use him again for any future family events. He is now part of our family. If I could give him more than 5 stars, I would.
---
Couldn't have found a better Minister
Reviewed on

1/27/2012
Erica E
I don't even know where to begin with praising Reverend David. We found him originally through a search online, and scheduled a meeting with him about a year before our wedding. We knew right away that he was the right one for us. His voice, his demeanor, the way he made us both feel comfortable, and was open to any type of ceremony we wanted. We worked with him throughout our 15 month engagement, but really had most of our interaction the last few months. These months, as most brides know is the most stressful time of your wedding planning. It's easy to lose focus and concentrate on things that aren't as important in the overall picture. Reverend David helped me stay focused and had a few conversations with me to remind me once again, what the day was really all about. We worked together for days, and over multiple emails to perfect our ceremony. Up until the last week I was making small changes, and he was totally open to any idea that came up. Our wedding guests could not stop praising our Officiant after the ceremony. Even our DJ who has done countless ceremonies said that was one of the best he had ever seen. Its funny how on your wedding day, you really miss a lot. You are floating on clouds, and sometimes spinning from the excitement and nerves. Reverend David was a constant voice of calm, and someone I could look at during the ceremony to stay focused. My fiancé and I shed a few tears, and he was so thoughtful to have tissues ready for us. He led us through the ceremony like a true profesional, but with so much passion, I was really blown away. I was sad that the wedding was over, because we loved working with him so much. I know after we have our children, he will be a part of any blessing ceremonies that we plan for them.
---
Officiant Review
Reviewed on

11/13/2014
We had Reverend David as our officiant and we think he did an overall good job. He was timely when it came to meetings/emails and arrived nice and early the day of the wedding. A week before the wedding he did a great job walking us through the ceremony and answering any questions that came to mind. We only experienced a couple hiccups the day of the wedding. He changed up the breaks in our vows without notifying us, so we ended up repeating two words at a time instead of the sentence breaks that were previously discussed and practiced. Also, we did not have a receiving line and asked him to make the announcement at the end of the ceremony and instead he announced that we were having a receiving line so we had to correct him. Besides those minor issues, we think he did a good job.
---
Just Like Family!
Reviewed on

10/31/2014
We are so glad that we hired Reverend Dave as our officiant! He was so easy to work with, and responded to any questions that we had right away. We knew that we were in good hands with him immediately. He showed up in plenty of time the day of the ceremony and he helped to calm our nerves right before the ceremony started. The wedding went smoothly and perfectly. It was so heart felt and Reverend Dave helped to make it just perfect for us. We had several people come up to us afterwards and tell us how great our officiate was. We HIGHLY recommend booking Reverend Dave as your officiant... you will not be disappointed!!
---
Reverend David-"Awesome"
Reviewed on

10/10/2014
We mistakenly chose another officiant/wedding planner. Less than two weeks before the wedding, the plans still were incomplete. So, we called Reverend David. Within two days, the script was complete and we were all set. We planned an outdoor wedding at our home. As luck would have it, the rain and snow were coming down. As we sat waiting for our guests to arrive, the power went out. Reverend David put our minds at ease and performed a most beautiful ceremony in our family room. As this was a same-sex marriage, we truly appreciated that Reverend David stressed the importance of embracing our beliefs, even if they differ from others'. He also told the guests that they are part of our family, either by birth or by choice. My mother is 83 years old and read "the Love Chapter" from 1 Corinthians. Of course, I had planned to print it out for her, but there was no electricity. So, Reverend David gave her his copy, then complimented her on the fine job she had done. Following the ceremony, the guests commented on the beautiful ceremony. I would highly recommend Reverend by Request. Reverend David is truly awesome.
---
Officiant
Reviewed on

6/23/2014
Rebecca W
Reverend David was very professional and accommodating. He created a personalized ceremony that was beautiful. I couldn't have asked for anything better!
---
Reverend by Request - Excellent
Reviewed on

10/02/2013
Reverend David made our wedding ceremony beautiful, stress free, and customized specifically to our needs. His flexibility and kind hearted nature made it so easy to create the ceremony that was perfect for us. Our family and friends loved it and we couldn't be happier with the way things turned out! We highly recommend Reverend by Request!
---
Perfect Wedding!
Reviewed on

9/05/2013
I agree with one of the previous reviewers. We also didn't want a Circus or as they put it "Night Club Act" atmosphere! The first time I emailed them, Reverend David responded immediately. I had made a request to 3 Officiants to email me back with their prices. Only Reverend David emailed me back as requested. The other two called me; I didn't ask to be called… Reverend David's first email was full of the information I was looking for, and this helped us decide to go with them. Reverend Gary actually performed our wedding, Reverend David was already booked. Rev. Gary did a wonderful job! The ceremony was all about us, and it was just like we had discussed. Reverend Gary showed up to the rehearsal and wedding early. He has so much experience with weddings and it showed, especially at the rehearsal. We have a couple of friends that are planning their weddings, and have ask for our recommendation; we only have 3 words "Reverend by Request"! We will also keep their card for any future Baptisms. Thank you both!!!
---
Wonderful day!!
Reviewed on

9/03/2013
We would like to thank you, Reverends Gary and David, for all your hard work and effort you did to make our wedding ceremony intimate and memorable. You were very accommodating and responsive to our needs. We were able to enjoy ourselves because we knew we were both in good hands. Some of our guest thought they were a family members or family friend because they helped everyone feel so comfortable as well as we did! We hope to be able to refer their services to all of our friends and loved ones!!! Good luck in all you do and thank you again!!
---
Amazing!
Reviewed on

9/03/2013
Reverend Gary Phillip is a SUPERSTAR! What a wonderful human being and an incredible Officiant. I found Reverend Gary Phillip literally about 2 weeks before our long planned interfaith wedding. Our original Rabbi seemingly double booked himself and there we were with everything all set and no one to marry us! Although not a Rabbi, Reverend Gary Phillip handled EVERYTHING with grace, honor and dignity. We were still able to have parts of the Jewish Ceremony, like the breaking of the glass, so my husband's Jewish family members didn't feel left out. While our wedding was perfect in every way from weather to food to entertainment, Reverend Gary made it heartfelt, special and unique. We had so many compliments about him from our guests and family and I would highly recommend him for weddings or any other needs. You won't be disappointed!!!
---
Reverend David
Reviewed on

9/03/2013
Michelle H
Reverend David did and amazing job at our wedding. He incorporated everything that we wanted in our ceremony, and if we weren't sure what else we wanted he was able to suggest amazing ideas. So many people complimented us on how beautiful the ceremony was and what a wonderful job Reverend David did!
---
Great Reverend
Reviewed on

8/31/2013
Samantha M
We chose Reverend Dave! From the beginning to the end he was fast to respond back to emails, listened to what we wanted, took the time to answer questions, and get to know us. He has really good packages and the price is right. He was punctual and never did we feel rushed. I would highly recommend him!
---
Great!
Reviewed on

8/31/2013
Katie F
Great job! Followed through with our unique and personal wishes.
---
Perfect Ceremony.
Reviewed on

8/27/2013
Rev. Gary & Rev. David were great. From the initial planning, to the rehearsal and finally the ceremony, they did an excellent job. Rev. Gary performed a beautiful non-denominational Christian ceremony. We received many positive remarks from our guest about the ceremony. We were very happy with their service. I would highly recommend Rev. Gary to be your wedding officiant.
---
PERFECT!!!
Reviewed on

8/08/2013
I would like to thank Rev. Gary for the wonderful wedding that he performed at our dream wedding. He made it all come true. His performance, every detail and arrangements were chosen so carefully that everything looked and sounded so beautiful and with a touch of romance that every bride dreams about. His punctuality and flexibility is also worth mentioning. The ceremony was performed with so much elegance, that every guest was able to follow the complete ceremony. My wedding experience was one of greatness and total satisfaction. Every task was performed with excellence and total professionalism. My husband and I are very pleased and we will recommend him to everyone we come in contact with that are seeking the services of him performing their wedding. Thanks very much for a job well done.
---
Amazing Day
Reviewed on

8/07/2013
Reverends Gary and David are simply the best! We met them at a friend's wedding, and they came very highly recommended. They are heartwarming and made us feel like we were their only couple getting married. We believed that the ceremony is the most crucial part of planning a wedding because it sets the tone of what you want people to know about us. Reverend David beautifully customized our ceremony and was always available to discuss any concerns. Initially we thought that Package 4 was a little pricey for us but after our ceremony we knew that it was worth every penny! We love Reverends Gary and David who officiated together for us. We highly recommend them, and if you really want a Catholic type ceremony, choose the "Christian Ceremony Package"! Your family and friends will be blown away by their reverence! Thank you both for making our day the BEST!!! We love you both!
---
Perfect Day!!!
Reviewed on

8/07/2013
We couldn't do any better than Reverend By Request!!! We wanted to have an Inter-Faith Ceremony, but we didn't want to include a Rabbi. We looked around and spoke with several Ministers before we found Reverend David. He was so enthusiastic about Officiating for us and he created the perfect Script for our wedding. We had the best of both worlds in our wedding with him. He wove such a beautiful ceremony combining the Christian parts for me as well as several Jewish parts for my now husband. We wanted to include the Seven Wedding Blessings, but since Reverend David didn't speak Hebrew, he suggested that we have our Uncle Canter with him. It was so beautiful the way Rev. David and Uncle Ira took turns reciting the Blessing. My husband's family was so excited to have a Minister that respected their traditions. We LOVE Reverend David and you will too!!!
---
Kudos
Reviewed on

8/05/2013
Samantha C
Being a bride planning a wedding out of state, it was nice to know that I did not have to worry about my wedding officiant on my wedding day. Reverend David was a pleasure to work with through the entire planning process and helped us create an interfaith ceremony that all of our guests really enjoyed. I would highly recommend Reverend David!
---
Mariann
Reviewed on

7/30/2013
You cannot go wrong with Reverend David. He made our day so special and he is so organized. He helped us through everything!! I would definitely use him again. We were thinking about doing this every year.
---
Simply the BEST!!!
Reviewed on

1/19/2012
Clara T
Reverend Gary Phillip did a fantastic job from the planning stage all the way up to the wedding day. He is the most professional and genuine person my husband and I have ever met. He provided us with great ideas for our unique ceremony and incorporated our suggestions to our liking. He was also upfront with us if there were parts of our ceremony that were out of place or didn't flow properly. We have had so many compliments on our ceremony. You can't go wrong with his services!
---
Thank you Reverend by Request
Reviewed on

12/04/2011
lisa w
Working with Reverend by Request was a wonderful experience and we are so happy that we chose to use their services on our wedding day! We knew that we wanted an officiant that was professional and that truly cared about our ceremony, since to us it was the most important part of our day. When we first met with Reverend David, we knew we had found just that! He was extremely helpful with orchestrating the ceremony and thanks to him everything went smoothly. The ceremony was beautiful and we are still receiving compliments on how personal and romantic it was!
---
The Best Minister By Far!
Reviewed on

11/21/2011
Brandy L
We had over a year to plan our wedding and we had decided to meet with 10 of the top ministers before we chose which one would be the best for us. We met with 5 of the 10 before we met with Reverend Gary. By the time we were done with the meeting we decided on the spot to have Reverend Gary officiate our wedding. No need to go further; we canceled the rest of our appointments. A couple of the others weren't even ministers; they were just wedding Officiants. And the others were pushing us too hard to choose a wedding package that wasn't for us. We just wanted a normal wedding; NOT a Night Club Act! We didn't want our story told again, we didn't want everyone laughing during the service; we didn't want to stand down the stairs and face the "Audience". We wanted a formal wedding where everyone enjoyed the wedding as it was intended to be. Reverend Gary hit the bull's-eye for us. He listened to what we wanted and helped us in choosing the right package that was right for us; not for him. The wedding was as we had dreamed it to be, we all giggled a bit, we cried a bit, but mostly we felt the presence of a higher being, and knew that we had made the right decision. Thank you Reverend Gary for giving us the best wedding, EVER!
---
The best expierence ever.....
Reviewed on

11/11/2011
Angela M
We had Rev David conduct our wedding and he truly did a wonderful job. We wanted a non traditional with some lovely readings, but I had no idea where to start. I wanted our wedding to be special and show how much we loved each other. David gave suggestions, and really worked with everything we presented to him. I was so touched by all the little added things, I was tearing up. I would recommend him to anyone I know, they really are the best. The communication is prompt, and there rates are very reasonable, dnt trust your wedding to just anyone, use the best.
---
Personal & Perfect
Reviewed on

11/06/2011
Madeline D
This is the second marriage for both of us and we wanted a personal, intimate ceremony with our closest friends and family. With that decision made and having found the venue the question became who would perform the ceremony, neither of us belongs to a church. After a thorough search, phone interviews and reviewing pricing, we met with both Reverends David and Gary. They immediately made us feel comfortable, offered flexibility in the ceremony and services they could provide. Reverend David was very accommodating when a week prior to the ceremony we added a rehearsal; he organized everyone and the details of the ceremony. Through our conversations, e-mails, our ceremony choices and our vows, Reverend Gary was able to personalize the ceremony and add just enough religious undertones. We were very happy in our choice of Reverend by Request and recommend them.
---
Meet The Manager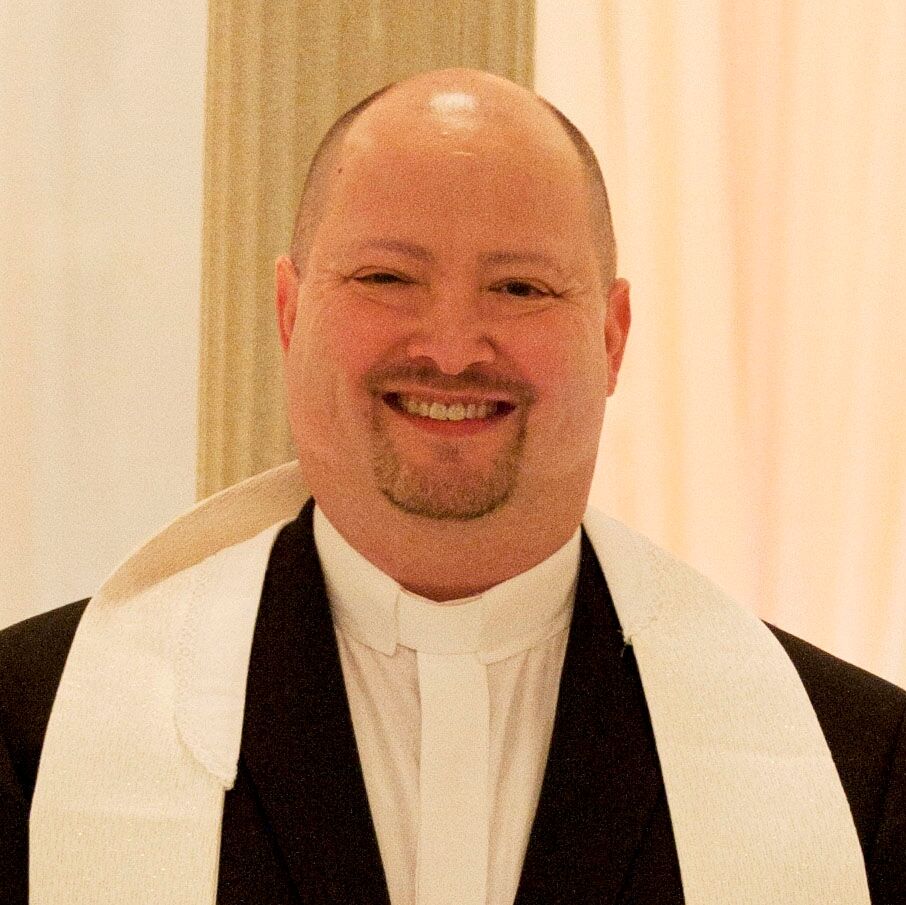 Reverend David
At Reverend By Request, Reverend David is here to answer your questions.
Send Message