Home

Ricky Cheung Photography
About this Vendor
Lifestyle Wedding Photographer
Ricky Cheung is an award winning wedding photographer who's fun, energetic and who will go out of his way to get the "the shot," even if it means getting down and dirty. His passion is to capture the sheer essence of the moments, details and love surrounding you on your wedding day.
Details
A Variety/Blend of Styles
Contact Info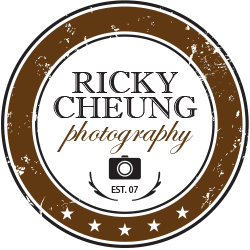 NY, NJ, Tri-state area, NY
Ricky Cheung Photography
Reviewed on

11/25/2013
avisia l
We used Ricky as our wedding photographer this past October (2013) He was beyond amazing. Everyone I talk to is still talking about how great him and his wife were. They were so personable and easy to work with and took the most amazing photos.
---
Wonderful and Professional Team
Reviewed on

11/11/2013
Ricky and Kathy, our photographers, made our special day truly amazing. Not only did they arrive earlier than scheduled, they stayed later and made sure to capture as many special moments as possible. They were extremely professional in their demeanor and very patient, given that ours was a loud and boisterous Indian wedding. And the photographs came out beautifully! The high-quality photos captured the rich colors of our wedding perfectly, and we were so pleased with the results. We cannot thank Ricky and Kathy enough. Highly recommended!
---
Talented and Easy to Work With
Reviewed on

10/25/2013
Lauren M
Ricky and his wife were a perfect addition to Team Wedding. They're personable, professional, and (most importantly) talented. By the time the reception started, they already had some of the pics loaded on their laptop and were able to show a slideshow of selected shots. I knew they did great work but was amazed at just how great they made me and my husband look. Post-wedding, we had all the photos to look at in just weeks. They were really able to capture the spirit of the event, and I would HIGHLY recommend them to other couples.
---
Amazing work!
Reviewed on

10/19/2013
Mabel Y
It was such a pleasure working with Ricky and Anabelle on our wedding day. We received our photos within 7 weeks and they are amazing! Ricky is extremely reliable and responsive to any questions we had which made the entire process of long-distance wedding planning less stressful since we had to select a photographer based solely on reviews and we are so pleased that he was our photographer! He was punctual on the wedding day and his enthusiastic energy kept the bridal party going for the entire day considering most of us were exhausted from having to be up quite early for prep. Overall, we had a great experience with Ricky and absolutely love his work! He captured all the beautiful moments from our wedding with photos that we will cherish as memories forever!
---
Amazing Pictures!
Reviewed on

10/09/2013
BrideEKR R
Ricky and his partner photographed my wedding and I'm so amazed and happy with my pictures. Ricky was so funny and easy to work with the day of my wedding. He had my bridal party laughing which makes it fun to take pictures and removes the stress of wedding day drama. He was on time and professional. We received the pictures in 6 weeks, great timing given that I got married in the summer. The pictures were better than I could imagine. Great storytelling and wonderful photography. You will be happy you booked Ricky for your wedding.
---
We love Ricky!! (and his wife)
Reviewed on

7/31/2013
Lauren N
He was fantastic at our wedding on Saturday, July 20th, 2013. Ricky was really enthusiastic, witty and fun to be around. He def got the energy going during my bridal prep... (which I have to admit, the mood was a little flat- we started prep at 6am; an ungodly hour for a saturday). His wife was his assistant the day of our wedding and they both were pretty awesome. They both had excellent creative instincts and a good eye for detail, especially with poses for portraits. They knew what poses/ photos that worked and what didn't work. And they were able to adapt and adjust poses/ backgrounds accordingly. In all honesty, we rated Ricky's Quality a 4, only because we haven't gotten our photos yet, but I'm sure as soon as we get them he will definitely rate a 5. I say this because he put a laptop in the corner of our reception room and displayed some of the "first look" photos and portraits that were taken earlier that morning (...of note, these were the un-editted versions of the pictures.) Many of our guests came up to us and complimented us on how talented our photographer was. I personally only got to see a few photos (like only 2- I mean come on! I was the bride and there was no time to take a break away from all the dancing and mingling)... but if my family and my husband's family were ranting and raving about the photographs- I'm sure they are pretty awesome. Ricky even catered to my last minute semi-crazy bridezilla requests- like deciding to have an album made last minute (it def wasn't in the original contract). He added the album to the balance when I called him about 1-2 weeks before the wedding to discuss the wedding itinerary. And he was even ok with extending the time frame for the remaining balance because I was unable to get him the money soon before the wedding; my life at that time was too disorganized with a new job and moving into a new apt. Overall, I truly recommend RIcky to brides who are looking for an affordable, personable and talented photographer. The one other thing I would probably recommend as well (...which I didn't do and kinda regret now) is to get a second photographer; perhaps, requesting Ricky's wife. Yeah I know, its extra money, but I think its worth it especially if you have a pretty large wedding... Hope this review was helpful :)
---
A pleasure to work with
Reviewed on

7/30/2013
Lauren B
Ricky did our engagement photos as well as our wedding. During the engagement shoot he really worked with my husband and I to get us use to being in front of the camera and ready for the wedding day. He returned our engagement photos quickly and we got a lot of photos. He was very personable and very professional. Ricky worked well with us the day of the wedding. While that day was really stressful and everyone wanted to get pictures with my husband and I, he was still smiling, happy and willing to take any picture that we wanted. It was a pleasure to work with him.
---
Perfect NYC wedding with the help from Ricky Cheung
Reviewed on

7/30/2013
I live in the UK after endless Internet searches for a photographer for my NYC wedding. I finally came across Ricky Cheung - his fantastic work caught my eye and so did his prices!! After a few back and forth emails I booked Ricky. We met at my hotel a few days before the wedding to discuss details of my wedding. Ricky is such a bubbly and friendly person we immediately felt comfortable. He open to all of our ideas. I knew from the minute of meeting him, he was going to be amazing. Wedding day arrives Ricky arrives 5 minutes before his arranged time eager to get started (fab time keeping) He took photos of myself & my family getting ready - which I totally forgot he was even in the room he was so discret and capturing all of our natural laughs and talks. Ricky was like a wedding planner/photographer, he kept my make up artist on track of time, so we had time for hotel shots....and of course no to be late for my wedding. He arranged a taxi to collect me from my hotel as I had not arranged transport. He knew the exact location and kept the taxi driver right.....:) After the ceremony he gathered all of the guests which kept everyone right (which should have been the wedding co ordianators job right?) he was a god send. He literally did keep my wedding together :) We went round all of the locations in Central Park and got the best shoots possible ever imaginable. My photos should be on the cover of a wedding magazine. He stayed till the bitter end, he has done a fantatsic job, I am truely thankful for his help and most off all outstanding photos :) he will always be part of my wedding memories. Please look no further for a wedding photographer. You will regret it if you do not book him and not have him part of your wedding. Louise Fleming - Newcastle UK.
---
Great Photographer!
Reviewed on

5/27/2013
Rachel B
My husband and I recently renewed our wedding vows. I was searching for a great photographer from various websites and I came across Ricky Cheung. He was great to work with! My husband and I were extremely shy for our engagement session, but, Ricky amazed us with great photographs! On our wedding day, Ricky was punctual and always had great ideas to capture great shots. He and his wife manage to capture moments that were truly dear to us. Both Ricky and his wife Kathy went above and beyond to make our day memorable! Our guest are amazed at our photos and are still talking about them. Ricky and Kathy are truly great photographers!
---
A special day made possible by our photographer
Reviewed on

3/28/2013
John K
My wife and I got married in October and our day was made fantastic by Ricky Cheung Photography. Capturing our day the way he did will last a lifetime. You look back on your special day and the way the photographs come out means something. From our ceremony to the wedding photos we took and the reception, Ricky did a tremendous job making us look our best and really encapsulating how special our wedding day was.
---
Excellent!
Reviewed on

3/15/2013
Sreekala R
My husband and I were thrilled to have Ricky and his wife as our two photographers for our wedding. They met with us and really got all the nitty gritty details for the day and even helped me iron out some of the details to make the day flow more smoothly. I got dressed at one site and had the ceremony and reception at another, and Ricky was with me the whole way. He has experience with Indian weddings/Hindu ceremonies. He kept me on track with time for the day but we got to take all the pictures we wanted and had a great day. Like clockwork, he got us our gorgeous photos in time and the DVDs were packaged beautifully. He made us separate links to smugmug to view ourselves and also to send to family and friends. I can't image someone else having been with us that day!
---
The absolute best!
Reviewed on

10/17/2012
Maggie K
We can't even begin to express how happy we are that we worked with Ricky on our wedding day! It's clear when you take a look at his work that he has a very artistic eye, and that was what drew us to him in the first place. We are so thrilled with how our photos turned out - from the traditional, posed and impromptu photographs to the romantic, artistic and creative photos Ricky took, we are just ecstatic. Our engagement photos were also unbelievable - we've received so many compliments on both sets of photographs! Our friends and family all thought it looked like the photos belonged in magazines. Ricky & Kathy also really took their time with us for the engagement photos, and we truly appreciated that. In addition to a tremendous finished product (and as someone who looked at A LOT of photographers, I can say with confidence that Ricky's work surpasses all of them and at a very reasonable cost), Ricky, Kathy and Freddie were truly all a pleasure to spend time with - you don't realize how much time you spend with your photographer on your wedding day and even on engagement photos, and someone who is both easy-going and pleasant yet has clear direction, like Ricky, is hard to find. And, not only were Ricky & Freddie top-notch photographers on our 96 degree wedding day, they also saved the day when they chauffeured us after our wedding limo arrived without air conditioning! I can't recommend Ricky Cheung Photography enough - if you choose Ricky, it will be the best decision you make for your wedding! A million thanks, Ricky!
---
will recommend 100%!!
Reviewed on

6/20/2012
Erika C
For Erika and I, working with Ricky and his team was great from the beginning. In our first meeting he answered all our questions. Although we are both shy and felt uncomfortable posing for the camera, during our Engagement Session he made us feel very comfortable and at the end it felt almost as if we were alone in a very romantic date. In regards to our wedding pics, we couldn't be happier with the final product. Almost anyone who sees our pics comments that they look like pics "taken from a magazine"!!!!!. More than just pics, Ricky really captured every moment that was precious to us, and we will keep them foreverrrr!!!!...Ricky was also very clear and simple from the beginning when it came to invoices and contract. Ricky and his team are very professional, energetic, full of ideas and will do anything to capture those great memories. Thanks Ricky!!!
---
Send Message