Home

River Roast
Amenities + Details
Amenities
Handicap Accessible

Indoor

Outdoor - Not Covered

Reception Area
For more details about amenities, please message the Venue.
Waterfront, Historic Venue, Restaurant
Contact Info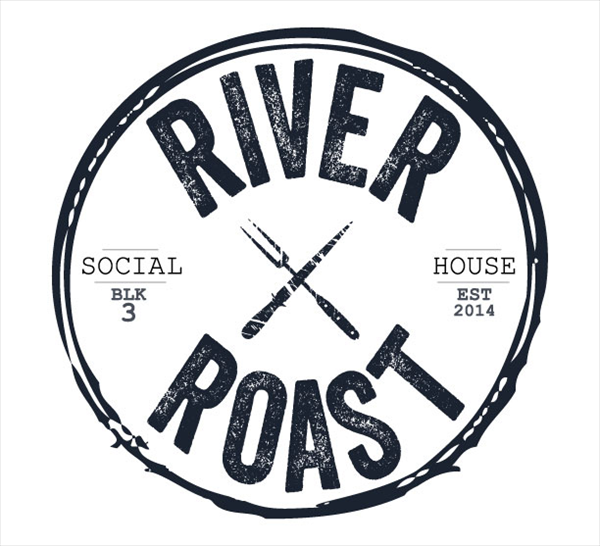 315 North LaSalle, Chicago, IL
Reviewed on

6/30/2016
For me, I'm pretty sure I fell in love with River Roast as a venue well before I even saw it in person. We had our tour with Darcey and she was lovely, we booked River Roast for our Sunday brunch wedding. Because we chose Sunday they had a lower F&B minimum allowing us to have... Read More our perfect small ~70 people wedding in the larger Murdoch room. I was afraid the room would look sparse when we had a much lower headcount than I had expected, but with the brunch buffet stations, two bartenders, an open photobooth and the dance floor, it was a wonderful use of the space for a daytime wedding (of course you could easily have an elegant, large wedding in the same space as they advertise). We also had our ceremony upstairs in the Monarch room utilizing their drapery option for the backdrop, which was really beautiful, even our wedding planner was surprised at how lovely it looked and dressed up the space. Everything was so organized, Darcey helped us with everything we needed, we had a space to sit and relax before the ceremony, they brought us vases to put our flowers in and plenty of water and coffee to have while we were "hidden" waiting to start. I'm lactose intolerant and they brought me hors d'oeuvres for me without the cheese, and specifically brought food to us from the buffet stations so we were able to eat plenty of food before everything kicked off. Everyone loved the view, the space and the food.
---
Reviewed on

6/12/2016
Natalya F
Darcey was great in coordinating for our rehearsal dinner and while she was out on maternity leave, her staff was able to help us just as well. The food was absolutely great. Everyone loved the chicken and steak. The AV rental is expensive at about $700, which I thought... Read More should have been included in the rental price. We ended up bringing in our own AV equipment which was no issue (a screen, projector, and microphone). The staff was very professional during the dinner. One thing that could be improved is that the rental rooms lack the vibe/ambiance that we love so much about the main dining at River Roast. But they are still better than some other rental rooms we saw when looking for a rehearsal dinner venue!
---
Classy & elegant Chicago venue
Reviewed on

10/08/2015
Sandy R
My husband & I were married at River Roast this past Labor Day weekend. We had both our ceremony & reception there with about 175 guests. The views of the city and cocktail hour on the veranda are what really sold us on this venue. Throughout the process we worked with Darcey.... Read More I could not have asked for a better contact person. Darcey is so friendly, professional, knowledgeable & just an absolute joy to work with. She answered my millions of questions promptly & was always willing to help. She was there the day of my wedding & I knew I was in good hands & she organized everything perfectly. The entire day moved seamlessly. We absolutely loved our venue and could not have been happier with our choice. The ceremony space was transformed beautifully by our florist (see my review for Kloeckner) & the reception space was perfect & did not feel crowded. We have received & continue to receive so many compliments from our guests & they are usually the same: the service was wonderful, the food was the best they have had at a wedding-especially the filet, and the location & views were beautiful. I highly recommend River Roast for en elegant & classy wedding with a wonderful city feel.
---
Reviewed on

5/06/2015
Courtney F
Our April 2015 wedding was absolutely amazing!!! Darcey at the River Roast was so wonderful to work with! She was there for us every step of the way! The food at our wedding was excellent! This is not your average wedding food! The entire staff was perfection! I can not express... Read More how perfect this venue is! It is the most amazing location, service and food!
---
Amazing.
Reviewed on

11/24/2014
Katie F
Working with River Roast (and Darcey) was one of the best decisions that we could have made for our wedding. Seriously. Everything is easy (they provide tables/chairs/linens/etc) and everything is right there. But the best part was having the venue coordinator (again, Darcey) to... Read More help us through. She was there for every step of the way and then, even more shocking, she was there the day of setting everything up, coordinating with our band and even fluffing my gown before I walked down the aisle. She was awesome, River Roast was awesome AND EASY and I loved every second of our wedding in this venue.
---
Best place to get married in the city!
Reviewed on

12/01/2013
Carly B
Everything from the food to the atmosphere was perfect for our big day! People are still raving about how delicious the food was! The service was amazing and you just can't beat the location of Fulton's. It truly is the best place in Chicago to get married.
---
Wedding!!
Reviewed on

10/09/2013
Amanda W
Very great venue could not have asked for a better night!
---
AWESOME!
Reviewed on

8/19/2013
sheila s
Was married here on 8/2/13, The are the best wedding venue in Chicago. I worked with Darcy who is so professional, prompt and made this the best wedding ever. My guest's said it was the best wedding food they have ever had. We had cocktail hour along the Chicago river, what an... Read More amazing view. The service was top shelf during the wedding...I really just cant say enough good things about Fulton's. Thank you for the most amazing day/night!
---
Perfect Wedding Day!
Reviewed on

1/24/2013
Alina B
We had our wedding reception at Fulton's On the River and it was as perfect as it can be! The food was amazing, the service impeccable. Everything ran so smoothly even though it was mostly a DIY wedding. The staff helped with everything! Quick piece of advise: NEGOTIATE-... Read More they will work with your budget.
---
Perfect spot for a medium sized wedding!
Reviewed on

1/14/2013
Reina W
The food was delicious and we are still getting compliments from guests about how delicious it was. The space was also perfect for our medium sized wedding (80 guests). The ceremony space is separated from the reception space downstairs which worked out perfectly for us. The... Read More only slight downside for us was that we ended up having about 40 guests less than we initially anticipated. We still had quite some money to spend to meet our F&B minimum. We ended up with way too much food which went to waste at the end of the night. I would have hoped that the venue would have been a bit more flexible with adjusting the minimum but I understand they have a business to run too. Overall we had a perfect night and amazing wedding!
---
Amazing Venue
Reviewed on

1/03/2013
Mary O
I recently hosted my wedding reception at Fulton's on The River. From our first look at the venue until the day of our wedding I was impressed with their professionalism and exceptional service. They were very accommodating in terms of special requests. For example, my... Read More husband wanted specialty craft beers in addition to the bar package and we decided to have a smores bar which they had never done before, but were more than willing to work with us to make it happen. The servers/staff the day of was amazing. Our guests wine glasses were always full, they were always around to assist in whatever we needed. The food was above and beyond my expectations. Several guests told us it was the best wedding food they'd ever had. I would highly recommend checking out Fulton's!
---
Perfect Day
Reviewed on

10/23/2012
Elizabeth H
This venue is amazing!! The food was out of this world. All of our guests finished their plates. The weather was cold but with the added heaters our night could not have been better. This place is worth every penny, I would recommend this to everyone.
---
Best choice we made!
Reviewed on

10/19/2012
Alison K
Fulton's atmosphere, food, staff & service met and exceeded our expectations! Even though we got married on one of the hottest days of the year, people still used the outside veranda next to the river during the cocktail hour. In addition, the staff made sure my husband and I... Read More had everything we wanted/needed. ALL of our guests RAVED about their appetizers and dinners (not just that night, but every time the wedding comes up)! We enjoyed using both rooms (with the fabulously large bar in between) for dinner and then dancing. I loved seeing the skyline lit up at night, too! Even though this was on the pricier side for us, it was SO worth every penny. We didn't want our wedding to be at another hotel or reception hall- we wanted something unique & special in the city with indoor & outdoor space - that's what Fulton's gave us!
---
Perfect Venue
Reviewed on

10/17/2012
Rory M
We were married at Fulton's on September 29th, and were absolutely blown away by how hard everyone worked to make things perfect. Jamie was incredibly professional and diligent from first contact through the end of the reception. We had several special requests which were... Read More accomodated without any hesitation, and the team at Fulton's coordinated with all of our vendors to make sure the ceremony and reception were seamless. Also, the view of the city from the River Walk made for spectacular photos! We would highly recommend Fulton's for any size wedding, reception or rehearsal dinner!
---
Perfect!
Reviewed on

10/07/2012
Katie H
Our wedding at Fulton's was incredible! They really took care of us and all of our guests. They made things simple and easy - which was perfect for us planning a wedding from another state. We held both our ceremony and reception here and got rave reviews from our guests. Food... Read More choices were wonderful. Food was exceptionally prepared. Drinks and bartending staff were also wonderful. If we had to do it all again, we'd definitely stick with Fulton's! For a downtown wedding, also a great value and definitely different than just a hotel ballroom reception.
---
Beautiful/Unique/Well Priced Chicago Venue
Reviewed on

11/03/2011
Rebecca L
Great place! Love that the venue has access outside so you can enjoy the Chicago River. Very well priced for the location and food you receive. Definitely worth taking a look at. Everything was absolutely beautiful, so happy we chose Fulton's as our wedding venue!
---
Very Good Wedding Experience
Reviewed on

10/12/2011
Terje J
We enjoyed our cermeony, cocktail hour and reception very much at Fulton's. Devin was very helpful and made sure we had everything we needed! Wait staff was fabulous, always checking in with us and making sure all was in order! Only thing that did not work out perfectly was... Read More utilizing the AV wirelss system for our playlist, songs would stop without notice.
---
Reception & Ceremony
Reviewed on

8/16/2011
rachel N
I absolutely loved this venue. It was right on the water and at night it was a stunning view. The food was incredible and the service fantastic. I would definitely recommend Fulton's to any bride looking to have an elegant and memorable wedding.
---
Loved Fulton's!
Reviewed on

7/24/2011
Elizabeth C
We had looked at a lot of venues downtown that charged to rent the space, and you still had to pay for catering as well. After looking at those, Fulton's was more reasonably-priced. The service was great all night, the food was great, and we enjoyed working with the staff at... Read More Fulton's throughout our planning. They were flexible and easy to get in touch with. Our guests loved the outdoor veranda area next to the river that we had for our cocktail hour and after dinner. We were really happy with Fulton's for our wedding! (If you do book with them, we were told you can get a preferred card for Fulton's, like a points-based rewards system, and that they would apply the food and beverage expense so that we could earn points for that. This could mean lots of free dinners!)
---
Downtown and on the river
Reviewed on

6/08/2011
Shauna E
Amazing food, beautiful view, wonderful and professional staff! The planner and the staff made it so easy on me! The whole night went great. I would definitely recommend Fulton's to everyone.
---
great from beginning to end
Reviewed on

6/29/2010
Sarah K
The location is fantastic and our guests loved using the veranda (we were able to use it in November with heat lamps). I loved being able to get married upstairs, go straight into cocktails and the reception downstairs. The food was awesome and the whole day ran well from... Read More beginning to end. There was only one snafu, which is pretty good considering how many details go into a wedding day.
---