Home

Rizik's
About this Vendor
Elizabeth Fillmore Trunk Show!12/15/17-12/16/17
Our philosophy at Rizik's of Washington D.C., that shopping for a wedding dress should be an intimate and memorable experience. When visiting our salon, every bride should feel important and special. Rizik's Bridal Stylists are knowledgeable and experienced; their goal is to help you find the perfect dream wedding gown. Our Bridal collection consists of classic to couture gowns, many of which are exclusive to Rizik's and cannot be found anywhere else in the Washington D.C., area. We can't wait to welcome you to our salon!
Details
Mother of the Bride Dresses, Shower + Party Dresses, Wedding Dresses, Dresses, Alterations, Bridal Stylists, Private Appointments Available, Fashion
Contact Info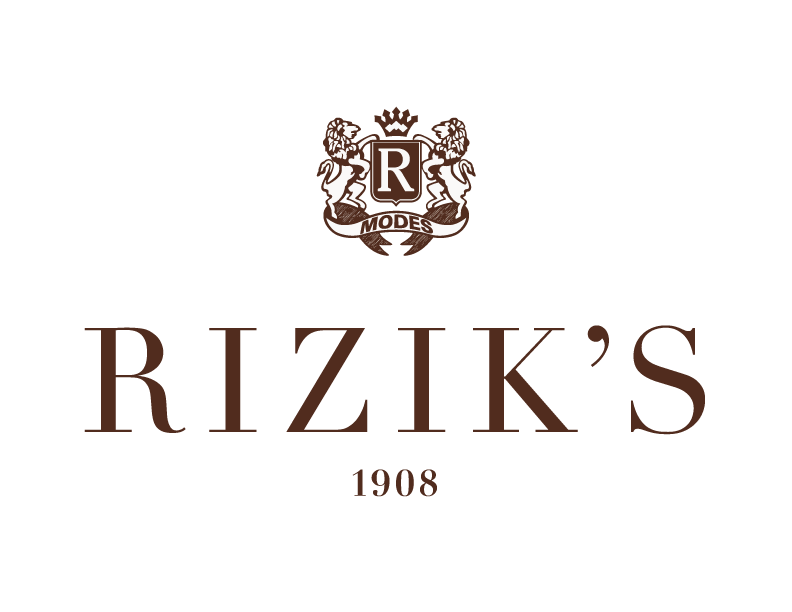 Work with Ellie!
Reviewed on

7/25/2014
Christine S
I loved working with Ellie to get my wedding dress. I had shopped at a few places before finding Rizik's. I had had a terrible experience with a really pushy salesperson so called looking for a certain style. I was so relieved to meet Ellie, she was funny, made me feel so... Read More relaxed, and very helpful. I really appreciated her honest opinion and laidback attitude. My dress was perfect!
---
Found the Dress!
Reviewed on

7/25/2013
Margot-Layne` G
After trying on 40 dresses at 6 different places, I found mine at Rikik's! They had the vintage style I was looking for and a sample sale, so I got my dress the day I walked in. I had a wonderful experience and they are not stuffy at all (I was warned they might be.) I... Read More wouldn't recommend it for MOB dresses. Very Expensive.
---
Elie is amazing!
Reviewed on

7/09/2013
Mary S
I purchased my wedding gown, veil, and my bridesmaid dresses from Rizik Bros and I was so pleased! They have a great selection of dresses and Elie is AMAZING! I visited a few times before I purchased my dress because I wanted to make sure it was "the one" (even though I knew... Read More it was!), and Elie was SUCH a pleasure to work with each time! Getting my fittings done were also a pleasure because the seamstresses are super nice too (and they did a fabulous job with my alterations). I know my bridesmaids also had a good experience purchasing their dresses there, too! I would recommend Rizik Bros to all brides looking for a beautiful dress! Elie is THE BEST! You will be in good hands! :)
---
They Know What They're Doing
Reviewed on

9/03/2014
Sara B
They know what they are doing at Rizik's. I came in there on Sat. and had an idea of certain dress styles I was interested in. After a brief consultation, I was given some dresses to try on -- and though I went to two other places after to be sure, my dress was the first dress... Read More I tried on. I wouldn't say it is the most budget friendly place, but the alterations (I had 2 fittings) were perfect. The dress was perfectly fitted to my body. It looked better than I thought it would to be honest. From the quality of the dresses to the people working at Rizik's you are in good hands. Also, to get a slight deal try to ship outside of DC so you avoid the tax if you can.
---
Rizik's was great!
Reviewed on

5/27/2014
Evan M
Rizik's was able to provide me my dream Jenny Packham wedding dress! Additionally, the staff was helpful and I enjoyed working with them.
---
A classic bridal store in DC!
Reviewed on

5/23/2014
Natalie G
I had a wonderful experience at Rizik and Ellie was amazing to work with. I asked my bridesmaids to by their dresses from Rizik, as well as got my wedding dress fitted there. Ellie was incredibly knowledgeable about gown styles (bridesmaid and bridal gowns), designers,... Read More etc. She made the whole experience extremely comfortable and didn't have to worry about a thing. This salon is a bit out of date, as well as the forms required (i.e. only hard copies, no digital forms available for bridesmaids), but it was a great experience for me. I would highly recommend any bride to at least schedule an appointment with Ellie!
---
Stunning!
Reviewed on

10/16/2013
Lindsey J
The bridal staff at Rizik's was very accommodating and wonderful to work with! I would recommend Rizik's to brides looking for professional staff and a one-stop shop for your wedding dress needs. They performed the alterations and delivered my dress packaged and prepared to be... Read More transported to my wedding destination. I received compliments on my gown throughout my wedding and absolutely adored my dress. I would definitely recommend checking out Rizik's for your wedding dress!
---
Did Wonders!
Reviewed on

10/08/2013
Lauren S
I purchased a Jim Hjelm dress from Riziks and they were wonderful to work with. The day I picked up my dress there was somethign bothering me about it. I went back to the store and the seamstress rushed to fix it the day before the wedding. I don't know what I wouldve done if... Read More they couldn't fix it!
---
Beautiful Dresses
Reviewed on

8/09/2013
Dannie D
I spent a weekend going to about 7 stores looking for my gown; Riziks was actually the second place I stopped. I worked with John at Riziks to find a beautiful sample gown for my wedding. Riziks takes great care of their stock and many of the sample gowns I tried on were well... Read More maintained. I found what I thought was the gown here, but wasn't sure and decided to keep my other appointments but in every other store I kept comparing it to the dress I found at Riziks which is how I knew it was the one. I bought the dress about 10 months before my wedding and was able keep it there for alterations and then Riziks hand delivered the dress to me a week before the wedding. The customer service was excellent except for one issue where the seamstress was unhappy with the pricing that the manager had given me for the alteration. The seamstress was great at her craft, however, I thought it was a bit unprofessional to show her displeasure at a manager's decision in front of me the client. But besides this one issue I had excellent service and really loved that the store hand delivered the dress to me. Note to non-DC resident brides if they hand deliver the dress you don't have to pay DC sales tax.
---
Elie is fantastic!
Reviewed on

10/10/2012
Elizabeth N
My experience at Riziks blew my experience at other dress shops out of the water! I worked with Elie, who immediately understood the look I was going for and found me the perfect dress in no time. She was helpful and supportive through the months of fittings and alterations and... Read More accessorizing and the alterations were flawless. I can't wait to show off the dress at my wedding in three days and will always remember my fantastic experience at Riziks!
---
Old fashioned boutique with the latest gowns
Reviewed on

6/21/2012
Jeannette G
Rizik's is an old fashioned boutique that pleasantly had all of the latest and best designers. I found the perfect Jim Hjelm that they gave me at the trunk show price. They had a wonderful selection of dresses beyond just strapless dresses. Though the staff is not the most... Read More charismatic, they are very knowledgeable. Their seamstress did a very nice job.
---
Beautiful alterations to my mother's wedding dress
Reviewed on

5/02/2012
E D
I wore my mother's wedding dress, but it needed some sizable alterations to bring it from 1978 to 2012! We took the dress back to where it was originally bought, Riziks, for the alterations. Riziks did a fantastic job turning the dress into a strapless dress, preserving the... Read More original beauty and elegance of the dress, working quickly and beautifully within our timeline, and graciously accommodating my little requests for changes in the alterations. Riziks also delivered the dress to my home a few days before the wedding, so I never had to try to cram the beautiful dress into my little car!
---
Happy bridal dress shopping!
Reviewed on

7/14/2011
A H
So happy with Rizik's bridal! Was facing tight deadline for a wedding dress and pretty stressed about it. Called Rizik's, they squeezed me in, and I walked out two hours later with a beautiful dress. Future brides - if you go I would strongly recommend making an apptmt with... Read More Elie (can't speak for the other consultants). She was perfect - helped me, didn't fuss, didn't look down on me for not having a stick figure, gave thoughtful feedback and practical advice, and didn't push me to buy. The fittings went smoothly and the dress was delivered on time. And the dress fit perfectly on the big day. So happy with the whole experience!
---
Pros
Reviewed on

11/29/2010
Leann P
I worked with Ellie at Rizik's and was very impressed. She was able to get the designer to make changes to my dress that another store told me couldn't be done. The staff has been responsive and professional. Glad I shopped here.
---
Jenny Packham Trunk Show
Reviewed on

10/25/2010
Katie S
I went to Riziks for a Jenny Packham trunk show. Unfortunately, it was right in the middle of a blizzard in the Northeast! Fortunately, the woman who worked at the store updated me daily on the progress of the dress travelling from London and ensured me they would all be there... Read More on time for me to see and try on. Riziks seems like their overall bridal selection isn't very large, but I loved being able to see all the Jenny Packham dresses at the same time and try on as many as I wanted. They happily shipped the dress to me in Florida without pressuring me into using them for any alterations. I would recommend them as a nice place to go dress shopping.
---
excellent
Reviewed on

9/07/2010
Margaret L
they were amazing and were able to get me the dress in under 3 months!
---
Great dress for cheap!!
Reviewed on

6/29/2010
Mikell R
I was able to get a couture silk gown from Rizikis from their floor sample sale for $500!!! The retail proce was $3100!!! And they provided great service even though it was not a full priced dress!!!
---
Review for Rizik Bros.
Reviewed on

5/10/2010
Jessica M
My salesperson was excellent. She made great suggestions while putting me at ease and allowing me to make the best choice for myself.
---
Review for Rizik Bros.
Reviewed on

5/10/2010
Dianne F
;This salon rests on what it was in days gone by they have an attitude and made so many mistakes. The quality of the alterations were poor and the overall experience left a bad taste in my mouth.
---
Review for Rizik Bros.
Reviewed on

9/04/2008
kimberley p
Elie at Riziks was fantastic. From the moment I met her she treated me like her best friend. She made sure that I was the 'most beautiful' bride to walk down the aisle.
---
Rating for Rizik Bros.
Reviewed on

9/09/2007
Renee M
---