Home

Robert Cawthorne Wedding Films
Details
Artistic, Documentary, Modern
Destination Weddings, Same-Day Edits, Social Media Sharing, Full-Length Video, Highlight Video, Video
Contact Info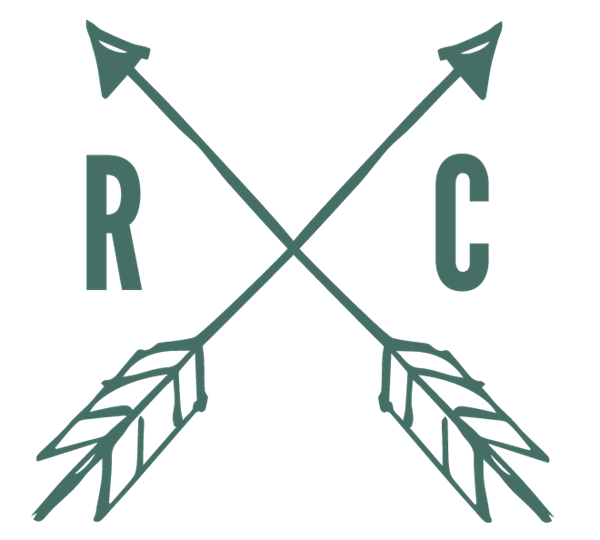 Reviewed on

4/17/2017
Jon F
Robert is amazing. We informed Robert a month before our wedding that my wife's brother would not be able to make the wedding due to a deployment. To show his appreciation to her brother, he made a 'day turn' edit of our wedding into a highlight video for her brother. The... Read More thoughtful gesture made my wife and her brother bother cry. Her brother LOVED watching the video and felt as though he was there. We will forever be grateful to Robert for helping us share our 'big day' with my wife's brother. Robert was wonderful to work with and always responsive. Our wedding video turned out amazing and we will hold it close to our hearts for many years to come!
---
Reviewed on

3/03/2017
Natalie C
Robert was awesome! I highly recommend him as a wedding videographer. He captured every detail of our wedding day. The video was beyond what I expected! I can't stop watching it!
---
Reviewed on

1/11/2017
Laura S
Robert was recommended to me and my husband by our photographer for our September 2016 wedding and after a quick email exchange he provided us with pricing and we set up time to chat on the phone about what we were looking for. He has competitive pricing and provides you with a... Read More survey to fill out prior to the date to ensure that he covers all of the details you want. We absolutely loved our trailer and wedding video and it's something we will continue to watch every year! I would recommend using Robert at your videographer for your wedding day!
---
Reviewed on

8/09/2016
Mary D
Robert was amazing! From the moment he walked into our home, he got right to work. He was getting footage of all kinds of small details. He was thoughtful and helpful. He even helped me pin a picture of my dad to my bouquet. I found Robert online and watched the videos that he... Read More had on his website, and I fell in love. His videos were exactly the kind of videography I was looking for. He was willing to stay for as long as we wanted him to, and he drove to several different locations to get the footage that we wanted. He was just awesome, and I am SO happy that we decided to work with him. We cannot wait to see our video!! Thank you Robert! ?? Mary & Brian Sansone
---
Reviewed on

11/10/2015
Elizabeth S
We selected Robert of Robert Cawthorne Wedding Films for our wedding videography needs on the recommendation of our photographer, who had not worked with him but admired his work. Since booking both, they ended up working together on several occasions up until our wedding day!... Read More That was such a great advantage, to have hired a photographer and videographer who had already worked together. Robert made the entire planning process simple and easy from his online contracts, online payments, and information surveys. As a bride who felt the need to leave the professionals to do what they do, I felt that his online communications and information forms were plenty for me to feel secure about the job he would do on my wedding day. He was completely committed to our wedding day, he arrived at the beginning and left at the end – capturing every moment perfectly. Up until our wedding, I would watch the other wedding videos he had created, and now that we have our own, I watch it over and over again! He also is doing really neat things with drones and aerial videos, which turned out so awesome! I loved the previews he posted on Instagram on the wedding day, which gave me some sneak peeks at my wedding day video before he had completed the full product! I would highly recommend Robert for his unique and carefully detailed depiction of your wedding day through video!
---
Better than I imagined!
Reviewed on

9/26/2015
Lianne W
My wedding video teaser just arrived this week and I have to say, it made almost EVERYONE who watched it cry- even people that don't know us personally! Robert's videography and editing skills are truly amazing and I am so glad that I was able to secure his services for our... Read More wedding day. Honestly, I was nervous to spend the money on a videographer. I thought that since we wanted to try and minimize our budget, we would go without and our amazing videographer would capture all the special moments (which she did!) However, it was so amazing watching the video, and having those moments come back to life. We are able to recreate our day, and it is so special and amazing to us to have that. I will never, ever regret spending that money, and had I to do it all over again- I'd pay double what I did for him- it is that meaningful for us. Needless to say, hiring Robert Cawthorne was the best decision I made in vendors. I am so, SO happy with the end result, and cannot wait to get the full film in the mail. Brides- do yourself a favor and book him if he is available. You will not regret it for even one second.
---
Wonderful wedding videographer!
Reviewed on

9/24/2015
Robert did an amazing job with our wedding video! We had a few friends who had used him before us, and he actually did an engagement video for us as well, so we knew we were getting an awesome person. He got all of our special moments throughout the day without getting in the... Read More way of the wedding, and created a beautiful feature video that highlighted all of the best moments. We are so happy that we had Robert there! He does a great job of blending the sappy and serious with the fun of your wedding and everyone that saw the video loved it.
---
BEAUTIFUL JOB!
Reviewed on

9/24/2015
Danielle D
One thing we knew we wanted to splurge on was our videographer/wedding video- it's one thing that you will be able to look at years from now and feel like you're right back in that special moment. Robert did an amazing job!! He was quick to answer all of my questions leading up... Read More to my wedding day and made sure he was aware of my wants/needs for the day of. He called the week of the wedding just to make sure everything was in order and was timely to arrive to my parents house on the morning of the wedding. He worked with my photographer, Brittany Bekas, very well and half the time we didn't even notice him in the room! A day after the wedding he posted a few "sneak peaks" and I knew the wedding video would be beautiful! And it sure was!!! My husband and I anxiously waited three months for our featurette and documentary film, but it was well worth it! It captured every detail I would have wanted included and took us right back to our perfect day. My friends, family, husband and I watched the video over and over again and everyone was stunned by the work Robert did. Robert is a true professional who brings your love story to life. It was worth every penny and I will cherish his work forever! Highly recommend!!
---
Incredibly talented videographer!
Reviewed on

9/24/2015
Rebecca F
Robert Cawthorne videoed our wedding in England in 2011. He was professional, respectful and discreet throughout the day. Despite having to adapt to the new environment of being in another country, Robert was able to effortlessly create a product that we will treasure forever.... Read More He is worth every penny and more! Thank you Robert for being a special part of our day, you are incredible at what you do!
---
Beautiful Work
Reviewed on

9/24/2015
Robert continues to surprise me with his films. Each film he creates is unique and tailored to bring out the details and personal quailties that are important for each wedding. He is incredibly creative and really invests in the wishes of his clients. He always sets out to... Read More create the best possible product for those who are lucky enough to book him. I have known Robert for 10 years and his artistic voice is continually evolving. He has a true passion for his work.
---
Flint Hill Wedding
Reviewed on

9/24/2015
Robert flew to Atlanta in November of 2011 to shoot our wedding and we were blown away by his amazing work! Robert captured our day beautifully, while hardly even noticing his presence. He is a true professional whose work surpasses all others in his field. We could not speak... Read More any higher of Robert and are so thankful for his services, talent and friendship! Thank you Robert!
---
Reviewed on

9/24/2015
Kathryn P
We were lucky enough to have Robert as our videographer for our May 2013 wedding. From the beginning (and up until wedding day) Robert was responsive to any questions and concerns we had. He was also very professional throughout the entire process (from hire date until we... Read More received the final product). Although it seemed that Robert blended in with the crowd on our wedding day, we look back and know he caught all of the most important details on camera. We are thrilled with our featurette and couldn't imagine anything more perfect than what Robert put together for us. We are BEYOND thankful to him for all of the hard work he put into "The Treuman Show!" -Kathryn and Daniel
---
Fantastic Job
Reviewed on

9/23/2015
The quality of the video and pictures where top notch! Robert did an amazing job capturing all of the important aspects of the wedding, the wedding party and guest! Would highly recommend his services!!
---
Beautiful and Timeless Wedding Films
Reviewed on

9/23/2015
ashley r
If you are looking for a timeless video that you will want to watch over and over pick Robert. My husband and I were lucky enough to have Robert film our wedding and that is one expense that I would pay for a million times again. Robert spent time getting to know what we wanted... Read More for our video and made sure to capture it all beautifully. If you are looking for someone who is professional, respectful, and creative beyond compare, look no further than Robert Cawthorne Wedding Films.
---
Outstanding.
Reviewed on

9/23/2015
Robert captured the moments of our wedding day perfectly. Everything we asked for was done. He is professional, attentive, organized, prompt and detail oriented. His communication is outstanding. From the day we decided on his service he took wonderful care of us and helped... Read More make our day perfect. I cried watching our highlight video and loved sharing that with everyone. You will not be disappointed!
---
Stunning
Reviewed on

9/23/2015
All I have to say is Stunning! Robert Cawthorne has a way of capturing the special day. I've watched countless videos of his and every time I'm left speechless. To be able to relive one of my best friends wedding day is simply amazing. Robert has a way of capturing all the... Read More special moments without getting in the way of the preparations, ceremony, or celebration. He is a class act in more ways than I can even count. I can't wait to use him in the future for my wedding, because I honestly don't know even anyone else can compare.
---
A-M-A-Z-I-N-G!
Reviewed on

9/23/2015
Danielle P
Even though our wedding was a little over 2 years ago, I still love referring my friends and family to Robert Cawthorne. I was one of those brides that researched the heck out of everything and to be honest, wasn't even sure I wanted our wedding video recorded in the first... Read More place. I'M SO GLAD WE DID. When I started my search, I was amazed at how expensive the videographers were. I would look up wedding videos on Pinterest and say "Ooh that's exactly what I want" but knew we couldn't afford it. Our photographer is actually the one that referred us to Robert when we were taking our engagement pictures. He said he worked with him in the past and he did some great work. I remember rushing home after the engagement session with my fingers crossed hoping a) the website/sample videos weren't cheesy like some others I had seen in our budget b) the price was right. First, I was completely blown away by the awesome website. He had so much information on there and really told you everything up front. Second, the QUALITY of the videos I saw absolutely blew me away. I remember calling my mom to check out the site and watch some videos to see what she thought. She called me back 20 minutes later practically speechless and just as blown away as I was. Through the entire process, Robert was extremely easy to communicate with. The day of the wedding, he was like a fly on the wall, didn't even know he was there and he ended up capturing the most beautiful candid moments that I probably wouldn't have remembered about my wedding day had he not been there. So... needless to say... I 110% recommend Robert Cawthorne! The finished product of our wedding video is like being there, experiencing those moments all over again. Thank you, thank you, THANK YOU! You are incredibly talented!
---
Videographer Review
Reviewed on

9/01/2015
Kelly M
Robert was absolutely wonderful to work with. His creative eye and design is beyond compare.
---