Home

Robert J. Events & Catering
About this Vendor
Delicious Cuisine and World Class Service
At Robert J. – Events & Catering, we pride ourselves on professionalism and exceptional customer care. We have carefully assembled a team of specialists to help ensure that our clients receive the best service available. This team includes a full-time Executive Chef, and Events Manager, plus a team of well-trained staff. All of this ensures that our clients receive the expert attention they deserve as they delight their guests. Each event is created around the needs of the clients, and Robert J. makes the process easy!
Details
American, Chinese, French, Latin American, Mexican, BBQ
Dairy Free, Gluten Free, Nut Free, Vegan, Vegetarian
Buffet, Catering Clean Up, Catering Delivery + Setup, Chef Stations, Menu Tastings, Passed Appetizers, Seated Meal, Servers, Food + Catering, Service Staff
Contact Info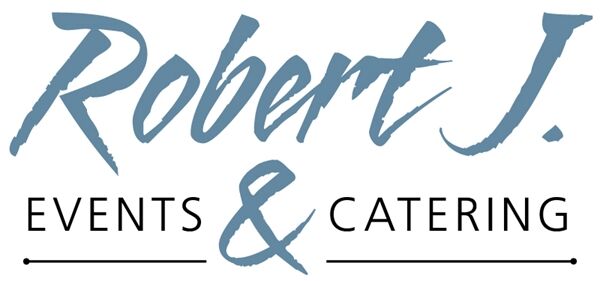 Reviewed on

1/08/2018
Kelsey S
Nicole at Robert J was excellent to work with. She really knows the catering business and was awesome with keeping everything organized and my husband and I up to date. We had our tasting (which was phenomenal) and then we had a conference call closer to the wedding date to go... Read More over the itinerary and menu in depth. We also met with her to pick out linens and Nicole was very honest and helpful with advice. We kept in touch throughout planning as things changed and as things progressed. On the day of the wedding, Nicole was there helping set up and called if anything was not as we had planned. She fixed everything immediately even when it wasn't catering related! She truly cared about making our day great and was so nice and helpful throughout wedding planning and on the day of. The place settings and dinners were wonderful - all of the guests were complimenting the tables and raving about their meals. We loved Robert J and Nicole!
---
Reviewed on

2/10/2017
Julia S
From the start to finish, we were pleased with our experience with Robert J Catering. Nicole Dietz was very professional, enthusiastic and attentive to all of the details in preparation for the December 30th wedding. The food was fantastic. While we offered three selections,... Read More most of our guests chose the Tournedos of Beef Tenderloin. They raved about it. All three selections were delicious though - we tried all of them at our private tasting. The chefs even fit in our private tasting on a very busy day for them. A family recipe for Christmas Sangria was used & how the bartending staff made it look beautiful for 160 guests was fabulous. The staff on that day from Nicole to the wait staff to the bartenders provided service with a smile. Thank you, Robert J Catering! Kathy, Mother of the Bride on behalf of the families
---
Reviewed on

7/06/2017
Jessica B
Great food, excellent customer service and communication. Nicole and her team took care of us every step of the way. Professional and personable. We can't say enough good things about these guys.
---
Reviewed on

6/21/2017
Elizabeth S
Nicole was amazing to work with as our caterer. We chose a very atypical menu and they made it perfect. We are still hearing people talk about the fajita bar, and the sushi was amazing. Their staff was great about making sure the bride and groom got to eat. I really appreciate... Read More her hard work and making out event perfect.
---
Reviewed on

1/29/2017
Kathleen R
Fantastic!
---
Reviewed on

11/16/2016
Mark H
Such a professional and organized vendor to work with. Lots of options and choices to make the day great and give our guests just what they needed. The food was excellent and working with nicole was easy and painless.
---
Reviewed on

10/19/2016
Megan P
We could not have been more pleased with Robert J.Events for our wedding reception! First off the food is AMAZING, and everyone we met there from our Sales Manager Nicole, their chef, and the owner Jeff, are hands down the best people we have worked with for our wedding.From the... Read More initial meeting with Nicole I knew we were in good hands, and that she would be able to answer every silly request of mine. She was super responsive, organized, and up front with every little cost. Our venue, Happy Days, required EVERYTHING to be brought in as they do not have a kitchen. And since Robert J. has been there numerous times they knew that venue like the back of their hand, and covered everything that we would need. We had a buffet for our reception and the most delicious crab cakes at our cocktail hour. I only can tell you that because Jeff, had a plate of crab cakes and other items from our cocktail hour waiting for us at the head table since we were running around with photos. Thank you for that Jeff!! Robert J. was my favoritest vendor that we worked with for our wedding, and we could not have been any more happier with how everything turned out, and tasted. Thank you Nicole and Team for everything!!!
---
Reviewed on

9/15/2016
Tara A
Nicole and the staff were wonderful to work with. The food was amazing and I received many compliments on both the food and the staff during our reception. Having our reception at the Akron Art museum meant that everything had to go quickly and efficiently due to time... Read More restrictions and they exceeded expectations! I would definitely recommend Rober J Events for your special day!
---
Reviewed on

7/10/2016
Kara S
Wedding on 7-1-16 and the food was great! We are very happy we chose to go with Robert J and recommend them highly. Nicole was fantastic to work with before the wedding and even more wonderful the day of - she went out of her way to be sure we had the fun, stress free wedding... Read More that we wanted. Robert J pricing is very affordable and worth every penny spent. All of our guests raved about our wedding food being awesome and I have nothing but praise for this catering company. Thank you Robert J for helping to make our special day perfect!
---
Reviewed on

5/13/2016
They cater to our work several times a week. Hopefully their wedding food is better. What they serve at our work tastes like it came from Sam's Club frozen food. Based on that alone I would not want them to cater my wedding.
---
Reviewed on

8/30/2015
Although we had several options we definitely made the right choice with Robert J. Not only did they deliver excellent food and service, they were great to work with! We highly recommend Robert J to anyone looking for great food and service on their big day!
---
So Glad I Picked Robert J.
Reviewed on

5/31/2014
Lauren S
This was quite possibly one of the best vendor choices we made during the planning process. Our venue (Happy Days Lodge) gave us six preferred vendor choices. Based on price, Robert J. was definitely more affordable than most of the caterers, but it was the meal that sold us. We... Read More did a buffet with the chicken cordon bleu and the sirloin, both of which were absolutely delicious. (I saw several cleared plates at the wedding!) Not only was the food amazing, the service was fantastic. I felt very taken care of during the whole event! I can't imagine going with any other caterer for our big day.
---
Outstanding!
Reviewed on

11/27/2013
Jennifer S
We went to a couple of different tasting and the food and service at Robert J Event were on a completely different level. Bob was very professional to work with, he puts a lot of pride into his work. He was very helpful with our food choices and gave us some excellent tips on... Read More how to make sure the night ran smoothly. This is not your typical wedding food, everything was cooked perfectly and tasted amazing. Everyone loved the food and they made sure to tell us about how they went back for seconds. The wedding packages they offer are very inclusive (china, linens, napkins, flatware, glasses, etc.), unlike other places that add on charges. We also used Robert J for bar back service and bartenders. We were allowed to supply our own alcohol and Robert J supplied all the mixers, juices and garnishes. The bartenders were extremely friendly to all of our guests. I would highly recommend Robert J Events for any catering and bartending needs.
---
Phenomenal!!!
Reviewed on

10/10/2013
Lauren z
They far exceeded our expectations and the food was amazing...they truly went above and beyond and I would resend them for any kind of catering!
---
Extremely honest and professional
Reviewed on

8/09/2013
Kelsey H
Robert J. did a fantastic job with the food for my wedding. Everything was beautifully cooked and finished. The distribution of dinner went a little late, but that was really not their fault. I had a late ceremony and pictures took WAY longer than I wanted them to. Every... Read More consultation they had with us was very professionally conducted. They were a preferred caterer for my venue, which made narrowing down caterers much easier. When we went to the first meeting, they had a floor plan of my venue and could draw out where things should go, and explain how the night would flow. As an architect, I loved that. The food they gave us as a tasting was presented 'as it will be at the wedding' and I think they undersold it. It was even better at the wedding than it was at the tasting. Their pricing was also very straight forward, and they give you lots of options.
---
AMAZING!
Reviewed on

10/31/2012
Mandy E
Another one of my favorite vendors. Did above and beyond what we asked of them and the food was amazing even though we were late getting to the reception. Can't recommend them enough!
---
Robert J Events = Awesome
Reviewed on

8/05/2012
Sarah K
This was one of 7 we shopped between. We were so pleased with their attention to detail. We worked with Nicole who was awsome and reassuring through the whole planning process. They took care of linens, place settings, back drop, bartenders, and food. They worked excellent... Read More with the wedding site and DJ to make everythig perfect! It was amazing to see that Robert J himself came to check on things and introduce himself. This made my wedding memorable!
---
Perfect menu
Reviewed on

8/05/2012
Kelsey W
Robert helped us create the perfect menu for our reception and his chefs and staff are truly amazing!!
---
everyone LOVED the food
Reviewed on

10/04/2011
Erin B
I had a really difficult venue for a caterer-- no kitchen. I wanted to do heavy hors d'oeuvres because i wanted people to mingle and dance, but i wanted to make sure that we had enough food for everyone. ... well, we did, and everyone loved the food. Being the bride i was... Read More so busy i almost forgot to eat, but my husband made a plate of food and brought it over to me and I am soooo thankful he did because it was DELICIOUS. some of the things we put on our menu: - sausage meatballs - alfredo with bowties (pasta bar) - cheese plate -fruit platter - mini pizzas -bruchetta (tons more!)
---
Pleasant and Patient
Reviewed on

9/28/2011
Lindsey R
Bob and his staff were great to work with. He was patient with us through all the changes we made, from the menu to the guest count and venue layout. The day of our wedding he made sure my groom and I were taken care of, getting us drinks from the bar during dinner and making... Read More sure we had food when we sat down it eat. His staff even packaged up a few pieces of our cake so we would get to have some! The food was great and the service was excellent.
---
Amazing Food!!!
Reviewed on

12/03/2010
Rebecca G
One thing that my husband and I wanted for our wedding was great food. We did not want the usual wedding fare. Our menu consisted of grilled chicken and beef kabobs with grilled vegetables. The food was amazing! All of our guests could not stop commenting on how wonderful the... Read More food and the service was. Everyone from Robert J. Events made sure that the bridal party was taken care of and that we had everything we needed. I found out later that one or two tables did not get champagne but that might have been an oversight on my part. Everything was amazing and I could not have asked for better service or food.
---
Very organized and a great caterer
Reviewed on

11/05/2010
Carly D
We booked Robert J for our wedding, and are so happy we did. Bob is so easy to work with and we had nothing to worry about- he had everything covered from the linens and china to the food. We had so many compliments on the quality of the food and the professionalism of the... Read More staff. Definitely will recommend his company to anyone!
---
Excellent Catering by Robert J at My Wedding
Reviewed on

11/04/2010
Maria M
I found out about Robert J catering after seeing many positive reviews about them on various sites. Now that I've worked with them, I also have rave reviews! Bob was an absolute pleasure to work with both during the wedding planning phase and on our actual wedding day. He was... Read More always responsive, had great ideas, and the quality of the services, food, and rental equipment was great for the cost. Would definitely recommend Robert J for weddings in Northeastern Ohio!
---