Home

Rodger Obley Photography
Details
Engagement, Trash The Dress
Destination Weddings, Photo
Contact Info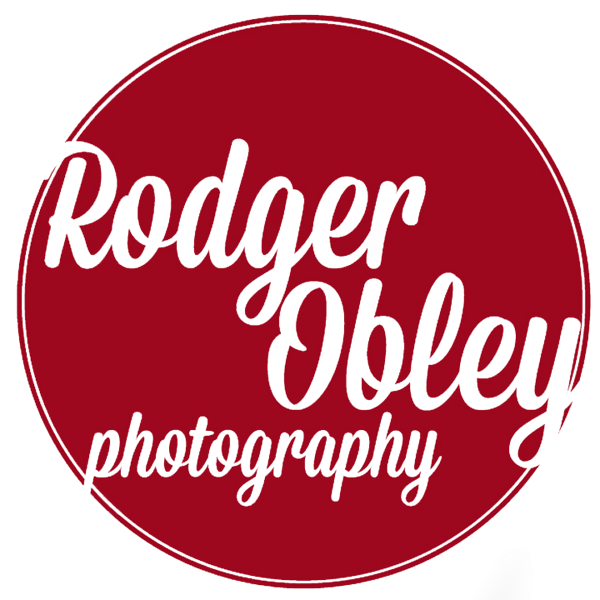 Reviewed on

3/18/2016
Nicole M
Absolutely horrible experience! Unfortunately I was referred to him by a family friend. From there I looked at his website and thought he would be great from what I saw. My husband and I met with him and I explained everything I wanted in detail, the type of photos I wanted to... Read More be taken for our engagement photos as well as our wedding pictures. Our engagement pictures came out decent, I didn't complain or give Rodger a hard time once I got the engagement pictures back like I should have. He is terrible with responding to emails, I would have to call or text him to actually get a response, not that big of a deal, however when it goes to be weeks hearing back from him through email, that's pretty ridiculous and unprofessional in my book. The day of the wedding went pretty smooth, until my husband pulled me aside after the ceremony and told me that Rodgers partner showed up late to his hotel room to take pictures of the guys which included our two year old son getting ready and in the limo! I was devastated when I found out. It took exactly 6 weeks to get just a link to our photos, they were horrible!!! He is the most sloppy photographer I have ever dealt with! He does not pay attention to any details what so ever, I emailed specific shots I wanted to have taken and he refused to do them! He gave us no direction in any shape or form. The majority of our pictures are of us kissing! NO JOKE!! The pictures he edited were so bright, you couldn't tell the difference between the water fountain and the sky! It blended in together. Walking down the isle, you cannot even see anyones faces including myself and my father walking down the isle, because of the sun shinning through the doors, but he has a photographer is supposed to check out the venue and find the exact angle and location he should be taking the pictures at. In one of my engagement photos, he never told me to put my leg down, so it honestly looks like I have one leg! LOL! Hes a very nice guy, and I feel terrible writing a bad review, but this was my wedding day and the pictures came out horrible, and for the simple fact that his partner never showed up at my husbands hotel room to get the shots of him and my son makes me so upset to this day. He missed small details that I shouldn't have had to remind him of the day of our wedding, like to fluff my dress for the pictures so my train looks nice and not folded up, or taking a picture of my dress hung up on a stupid painting in the hotel when you walk off the elevator! Absolutely horrible! He is not worth the money he charges at all what so ever! I told him we wanted $1,000 back, of course he wouldn't do it, so luckily I got him to give us one of the decent pictures he took on canvas, and of course he tried to talk me into some other cheap format. Oh and!!!! The flash drive that is supposed to be mailed to you within 6 weeks max, it was more like 3 Months Later! He "forgot"! Do not use him at all what so ever! He needs to stick to going to Haiti and taking pictures of the underprivileged kids. From what I hear his ex wife is the one who had all the talent and more than likely won him the award he won from TheKnot. Clearly I am still bitter about the whole situation 6 months later. I repeat!!!! DO NOT!!! Use Him!!!!!
---
Exceptional Photographer! Exceptional Service
Reviewed on

8/07/2014
stella o
Rodger did an absolutely phenomenal job at our wedding. His service was exceptional - he went above and beyond what we needed. Rodger knows how to capture the best scenery. The pictures are just breathtaking. I plan to recommend him to anyone who needs a great photographer... Read More for any occasion. Exceptional! Exceptionally Excellent service.
---
One of the best.
Reviewed on

10/06/2013
Michael W
It just so happened that Rodger was shooting a wedding in Hilton Head, SC at the same time my wife and I were vacationing there. Knowing Rodger from Pittsburgh, it was a no brainer to hire him to take our anniversary pictures at the beach. Let me first say that Rodger is a... Read More fantastic person and photographer. Not only does he understand posing, flow, and how to get that one-of-a-kind shot, he is easy to talk with and helps overcome the awkwardness that is getting your pictures taken. Needless to say, the pictures are beautiful. My wife and I have prints all over the house from this very shoot and show them off to friends all the time. Whether it's your wedding or a portrait session, look no further than Rodger Obley!
---
awesome wedding photographer
Reviewed on

10/05/2013
Mary P
Rodger did a phenomenal job on our engagement and wedding photos! Photography was one of the most important things to us on our wedding day, and Rodger more than met our expectations! His pictures really captured the feeling of our wedding day, and I can't believe how... Read More beautifully his pictures portrayed all the little details and moments that I will always remember. Working with him was a breeze, he was super accommodating and always answered my emails quickly. I would highly recommend him to anyone looking for an amazing photographer for their wedding!
---
Amazing Photographer!
Reviewed on

9/28/2013
Caitlyn E
Rodger Obley captured our wedding in such a magical way! He is incredibly professional and a visionary with each of the photographs. He really takes his time with all of the pictures and is incredibly encouraging throughout the entire wedding. He truly makes taking photographs... Read More a fun experience. The moment I saw our wedding pictures, I was amazed at how amazing each one of our pictures were. I told my husband that I will definitely be recommending Rodger to everyone I know! His photographs are worth every penny! The hardest decision of the year now are which pictures I am going to pick to hang on our wall! They are all so wonderful! So many thanks to Rodger!!!
---
Rodger Obley
Reviewed on

9/27/2013
Eryn K
Rodger was awesome to work with. Very professional and takes amazing, unique pictures. Gets pictures back to you quickly with TONS of final prints!!
---
Absolutely Amazing!
Reviewed on

4/28/2013
Jessica H
These two were absolutely wonderful to work with! We knew that it was going to be a great experience from our first meeting. They were very interested in learning about my now husband and I and what we envisioned for our wedding. They were very understanding and flexible when... Read More we changed our plans 6 months before our planned wedding date. They were always in communication with us and responded via e-mail or phone whenever we had any questions or clarifications. They actually traveled to come and photograph our wedding at the beach! It was wonderful, convenient and they fit in perfectly with our friends and family. They even played with our dog while they shot and included him in a lot of our pictures, this was really important to us and they did it really well. They got the most amazing shots and were so fun to work with. They did all of the shots that we wanted and then had thought of some for us to do and they turned out great!They also did our reception back home and again were such a pleasure to work with. After all of the wedding festivities they got our pictures to us very quickly. We couldn't have asked for better people to photograph our wedding!! They have earned a customer for life!
---
A Great Decision
Reviewed on

4/26/2013
Misty G
Hiring a photographer was (by far) the most difficult and stress-inducing part of my wedding planning process. No other vendor will automatically become part of the rest of your life... wedding pictures on the walls, images shared on facebook and, of course, the wedding album!... Read More This was not a decision I made lightly. The first thing that led me to Rodger was the style of his photos. Yes, they are beautiful. But, more than that, they are fun and real. There is emotion and a sense of story in each one. This is exactly what I was looking for - a way to capture our Big Day w/o an endless series of stiff, formal pictures. (Not that we don't have a bunch of wonderful family/group pics - it just wasn't my priority.) So, I reached out via the website's contact form and soon found myself meeting Rodger and Rachel to talk about the wedding. These two are so sweet and so excited about what they do. Again, exactly what I was looking for - people who I'd gladly involve in the most special day of my life. After hiring Rodger, my fiance and I set up an appointment for engagement pictures (included in my package). The results were great. We got to know Rodger and Rachel a bit better and ended up with images to use in our Save the Dates and invitations. Finally, on the day of the wedding, Rodger and Rachel were amazing. They captured all the important moments and details. The end results were more than I could have hoped for and I now have a beautiful album full of memories that makes me smile every single time I open it.
---
Absolutely Exceptional
Reviewed on

4/24/2013
Molly M
I cannot say enough good things about Rodger and Rachel. Rodger actually politely introduced himself at a local Starbucks when I was meeting with the woman who made our invitations (a good businessman!) My husband and I loved the style of his website photos, so we decided to try... Read More engagement photos with the R & R duo and boy were we pleased. We were planning to shoot our engagement photos outdoors and woke up to some cranky weather, and Rodger and Rachel had such wonderful suggestions and were super flexible. We still got the shoot in and the photos are some of our absolute favorites. We were lucky enough to have them shoot our wedding in State College. (They traveled 3 hours to be there!)From the very start, Rodger was the perfect combination of professional and easygoing. They captured some of our favorite moments of the wedding day, and managed to make everyone involved so comfortable (and usually unaware that they were even shooting). Our family wanted some traditional photos and my husband and I liked Rodger's more candid/journalistic style. They were kind enough to give us some of both, and treated my 92 year-old grandmother like a queen. Did I mention we got a blog post with favorite pictures very soon after the wedding? And proofs soon after that? You won't find a kinder, more professional, more talented photography duo out there. I cannot recommend them highly enough.
---
Very pleased
Reviewed on

8/18/2012
Lydia A
My husband and I really enjoyed working with Rodger and Rachel. They were very professional, kind, and helpful throughout our wedding day. We're still waiting to see all the photographs but what we have seen are very nice.
---
So great to work with!
Reviewed on

7/23/2012
Audrianna J
Rodger and Rachel were really great throughout the whole wedding planning process, we met months before the wedding to talk about our style and feel for the wedding, we enjoyed getting to know them even more throughout this process! I was super pleased with how committed they... Read More were to the wedding day and how they came on time and stayed through the last event of the evening. Not only were they willing to do whatever but I was most impressed with their speed, before I was even back from my honeymoon there was a preview posted on Facebook. Not even two weeks later there was a blog post that included many great pictures of the day. And finally, just shy of a month, I had all my pictures on a disk and online. Today is one month from my wedding and I can tell you, I was not expecting to have my photos nearly this fast. I have many friends who have waited months and months for their wedding pictures! Such a great company to work with and I could not be happier with the quality of my pictures, what a great way to remember such a special day.
---
Amazing Experience!!!
Reviewed on

6/04/2012
Denise M
Where to begin? We LOVE Rodger!!! I was a little worried at first because Rodger was so young and his portfolio was comparatively small...but he totally blew us away! Our engagement photos at Station Square were amazing and he captured our daughter perfectly. On the wedding... Read More day, he and Rachel were punctual and professional. They took every shot that we wanted and kept within the time frame (20 minutes to get formals at our church...blech). They made me feel like a princess all day, but more than that, they were laid back. Weddings are so stressful (brides are so stressed) and they just go with the flow. Don't get me wrong, they are still professional, but they are easy to get along with! We added a location for after the ceremony on the day-of and they were all smiles! Sure...let's do it...they said! They were in the background all day and I wasn't sure which shots they got until the proofs came in (in less than a month!!!) When I saw the proofs...I couldn't have asked for anything better! They took every shot that I would have taken myself. They caught the emotion of the day and the emotion of all of the guests. They were patient and gracious and I wouldn't have changed a thing. Once we got to the reception and all of the official photos were taken, they had a blast with the photo booth. Weeks after the wedding and everybody is still talking about our photo booth! What a great idea to give everybody a printed copy of their picture! The guests loved it and it saved us money and time on favors! I have stalked a few wedding photographer blogs since the wedding and there is not a more expensive or experienced photographer out there that would have taken better photographs. Rodger's style and quality rivals those photographers with many years of experience! I honestly cannot say enough about Rodger. He made me look and feel like the most beautiful girl in the world! I look at my wedding pictures every day and smile. My husband was a wedding photographer back in the 80's and had specific ideas about what he wanted. He too was worried about Rodgers age and style. But once he saw the engagement pictures and how nice he made this remote corner of Station Square look so good, he was hooked! And he LOVED the wedding photos! Each one was better than the next! I look forward to working with Rodger in the future for milestones of both our daughter and soon to be born son. :)
---
Best Photographer in the Pittsburgh Area
Reviewed on

6/02/2012
Carly H
Rodger and Rachel are two very talented photographers who actually care about the people they photograph. Whether it's portraits or weddings, they take time and effort to produce the best pictures possible. We had Rodger and Rachel take pictures for our wedding, and they turned... Read More out beyond phenomenal. I am beyond thrilled that we used them for our wedding, and I wouldn't have it any other way. Not only did they capture every moment, but they did so with creativity. We wanted our wedding to be "us" and unique. This is exactly what they captured. Any ideas you may have, they will work with you and produce something wonderful. If you are looking for a photographer, there really isn't anywhere else to look other than Rodger Obley Photography.
---