Home

Roe & White Photography
Details
Bridal Portraits, Engagement, Trash The Dress
Contact Info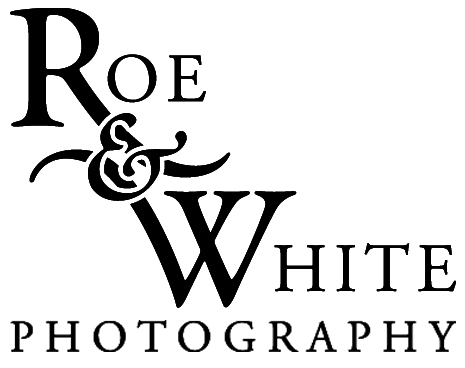 Reviewed on

4/17/2016
Emily S
To start, I would like to say that I really enjoyed working with Sherry Roe, she was amazing. However, Gerry White (her husband/partner) was just terrible to work with and ruined the experience. He was very condescending throughout the wedding and complained the entire time... Read More about minor things. He even had the gall to criticize my husband's aunt who was "taking too long" to move during photos. My husband's aunt had been in a coma for four months after a horrible car accident, so we were just so happy that she could come to the wedding, and we were completely appalled when Gerry kept criticizing her. He also raised his voice to our best man and my husband several times throughout the day. Basically, although our photos turned out okay (which I fully attribute to Sherry and her assistant) I would never recommend that anyone use them. Gerry's rudeness, the extremely delayed return of our photos, and the overall quality just do not add up to a decent photography experience.
---
Amazing Team!!!!!
Reviewed on

12/15/2014
Dolores L
Review written 12/15/2014 We interviewed nearly a dozen photographers and decided to go with Roe & White. I am so glad we did! They exceeded our high expectations on every level! Working with them was so much fun! Their creativity, professionalism and strong attention to... Read More detail produced the most gorgeous portraits! Sherry, Gerry and their team were fabulous! ------------------------------------------------------------------------------------------ Review written 1/1/2015 Gerry and Sherry are true masters of photography! We are beyond thrilled with all the beautiful portraits they created for our daughter! We interviewed at least a dozen photographers! I'm so glad we chose this fabulous team! We love their creativity, flexibility and wonderful attitudes!
---
Kelli & Gary Myers - 9/1/12
Reviewed on

8/04/2013
Kelli B
Roe & White were really great to work with! We did our engagements, bridals and wedding with them and got some amazing pictures that we will keep forever. Gerry and Vanessa were fun and creative during each of the shoots and made being in front of the camera easy. Also, we had... Read More a venue disaster 10 days before the wedding and Gerry was super helpful with everything, giving us numbers for friends who gave us discounts and were able to remake our day special on such short notice.
---
AWESOME!
Reviewed on

5/18/2012
Ashley G
Very professional and fun to work with. Our pictures are amazing!
---
Roe & White
Reviewed on

9/13/2011
Cassy H
The photos that we got from Roe & White were beautiful! Sherry really was able to work with me to get the varied styles that I wanted for my bridal portraits to reflect the different facets of my personality. They went above and beyond to make sure our wedding had enough... Read More coverage. They are extremely prompt and are very on top of the logistics end of things. They were very flexible and able to work with us from out of town when necessary and graciously allowed us the piece of mind to check out other photographers before we signed with them. What we were most impressed with when we interviewed them was Gerry's technical expertise, the varied emotion/composition in their photo gallery, and their beautifully arranged albums. Gerry is a bit type A so it's probably best that you are the type of person who can either give him the reins, have a wedding planner, or are a very organized person yourself. That said, they know how to play to their strengths to give you the best end product and are very receptive to suggestions you may have. As long as you are prepared for the way they work as we were, you will have a pleasant experience with Roe & White.
---
photojournalistic pictures
Reviewed on

8/09/2010
dina p
Sherry and the group captured beautiful moments of the pre-wedding and wedding ceremony, but they lacked creating harmonious formal pics. Some pictures were slightly off centered and the people not well distributed. Most importantly, they have good equipment, professional... Read More people and very reliable. Gerry, Sherry's husband, bosses her around not so nicely occasionally- but i guess thats what happens when couples work together. In the end, I liked my pictures very much. Three of my friends have used them as well and they also have the same opinion as me.
---
Excellent!
Reviewed on

5/26/2010
Kimberly E
I loved working with Roe & White Photography! Through out our entire prcess (wedding, engagement portraits, bridals, etc), I worked with 3 different photographers and every one of them was fantastic! They were extremely well organized and had backup plans and equipment for... Read More everything. I had an outdoor wedding in the Dallas Arboretum where it rained hard the day before. Most of the gardens where we had planned to do our posed photographs were too muddy to shoot. They were very on top of it and had back up areas ready so that we didn't miss a beat the day of the wedding and everything stayed on schedule. I would highly recommend them for a wedding and I do plan to use them for other family shoots in the future.
---