Home

Roma Tailors LLC
About this Vendor
Old World Tradition Meets Modern Excellence
At Roma Tailors LLC our highest priority is you, the client. We provide our clients with the attention they deserve and offer an immediate & effortless manner of scheduling appointments. Why Rent old worn beat up tuxedos/suits ? Look and feel your best in a hand-cut, custom made suit or tuxedo. Roma Tailors LLC uses 3-D technology and hand measurements to ensure the most comfortable, tailored fit available. More than 10,000 UNIQUE FABRICS Personalize with Monogram, Lapel types, Buttons, and thread color for that truly unique custom look. Outfitting for the Groom and the Grooms Party We measure and style while your group enjoys the relaxed atmosphere and catches the game on the big screen. Let us know what your favorite beverage, well have it on hand as well..
Details
Alterations, Custom Designs, Group Discounts, Private Appointments Available, Fashion Services, Bow Ties, Cummerbunds, Ties, Tuxedos + Suits, Vests, Menswear, Fashion

Contact Info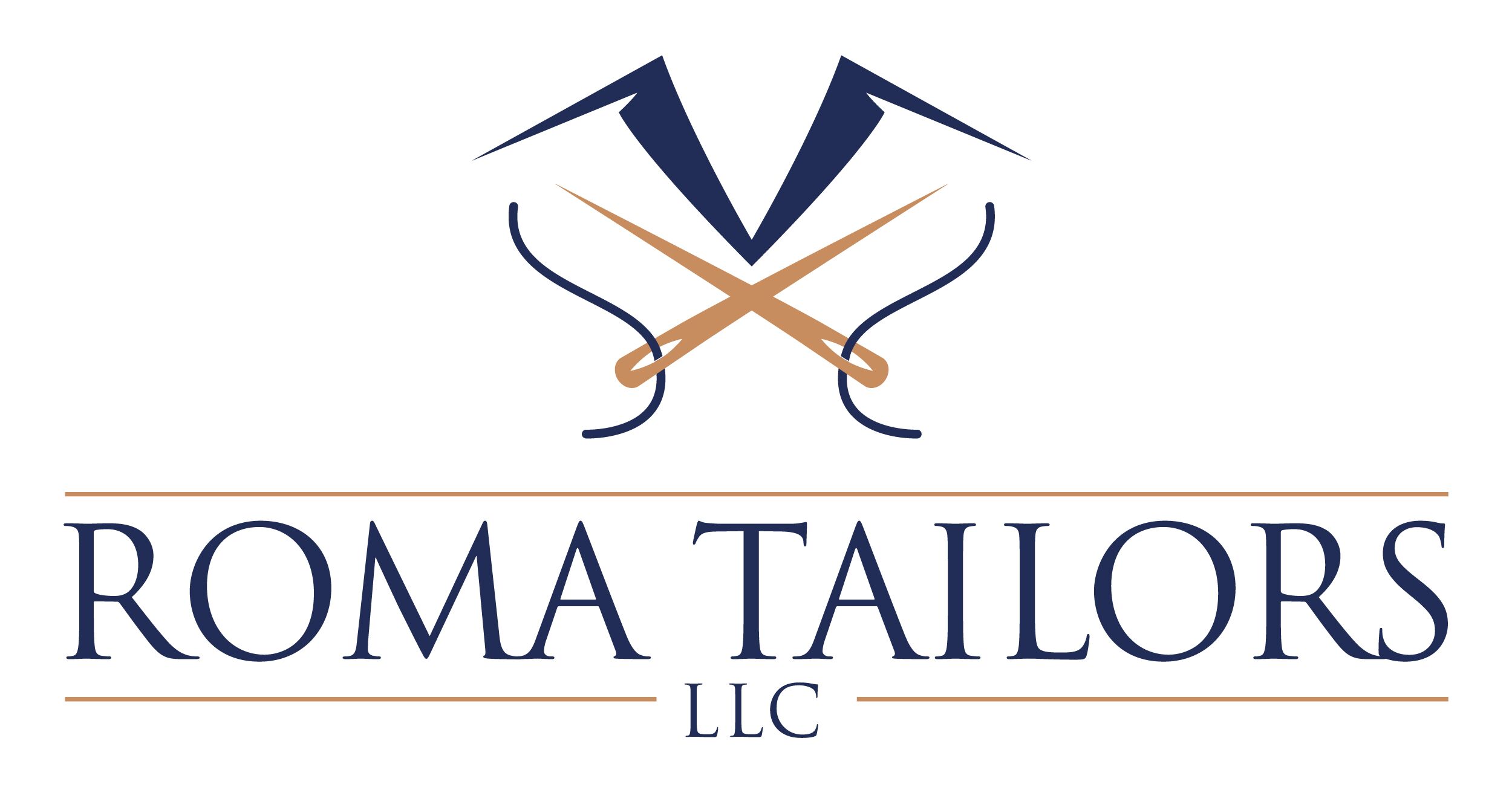 Reviewed on

11/15/2016
Caitlin M
I have nothing but amazing things to say about Roma Tailors and its staff! Vinnie was a pleasure to work with and gave such detail to each part of the process that went into creating a suit for my husband for our special day! It is very clear to see the time and effort that went... Read More into making this suit, even down to the little details such as custom embroidery of his name inside his jacket. The quality of their work speaks for themselves and after working with them for our wedding day suit, my husband can't get enough of their suits he now goes no where else other than Roma Tailors and is always a standout wearing his custom made, one of a kind (literally),, suits! Thank you again for making the experience so much fun and so personal! I can't say enough great things!
---
Reviewed on

9/10/2017
Russ K
The great thing about tailored suits is that they're designed to fit each of you perfectly. For the same price as an off-the-rack department store suit, they were able to make suits that fit like a glove and can be worn for many years to come!
---
Reviewed on

9/10/2017
Peter B
Was recommended to best tailor by a friend. This is by far the best tailor (as the name implies) I have came across. Well fitting pieces at a steal topped off with superb service. Just step into the shop and the friendly staff will make sure you walk away satisfied. Highly... Read More recommended! Will head back soon!
---
Reviewed on

9/10/2017
Lorilee Z
Sincere service. Reasonable price. High quality tailor. My friends love this tailor too. If you wish to have good customized suit, pants or shirts . I highly recommend you this awesome place.
---
Reviewed on

9/10/2017
My husband-to-be was so stunned with the results, we completely like it! Didn't take too long with our fitting sessions and the results was as expected.
---
Reviewed on

6/08/2017
Erin T
Can't say enough good things about Roma. From the initial meeting right through the final fitting, Vincent was professional, helpful, and willing to make changes on the fly for us. They have a great selection and people were raving about the suits all day long. Highly... Read More recommended!
---
Reviewed on

1/13/2017
wisdom m
Best wedding suit designer of the year, smiles, that's what i will give you if i'm been chanced to make an award for you, as you can see from my text, i'm so happy for what i got, it was really a great blessing knowing the friend (Frankie) who directed us to your... Read More company.......Highly recommended....thank you once again!
---
Reviewed on

1/12/2017
kenny g
I can boldly say my heart is still blessing Roma Tailor and the entire team for the job well done on our wedding, as the groom, my clothing was seriously taken care of by this team, they really did a great job, i was delivered exactly what was advertised and what i paid for, its... Read More a perfect match on me and if i still wear the suit to anywhere up till now, my heart still pray for you, thank you for making our wedding a great one.
---
Reviewed on

1/11/2017
Justin B
They were introduced to me by a distance friend, at first, i felt reluctant to patronize them, but i later fell in love with their work, perfectly made suit as it was advertised, i will definitely be ordering again because I really enjoyed my money.
---
Reviewed on

1/11/2017
Jackson W
I recently purchased my 2nd suit from Roma Tailors. I am very happy with both the service, and the suits I have received. As I am quite tall, the suits I have purchased "off the rack" in the past have never been a good fit. I would always have to spend time, money and effort to... Read More then get these suits altered. Roma Tailors takes all this away as the suits are custom made to my measurements. They also have a great line of shirts (which I already own at least 5), which are also a perfect fit. I tell my work colleagues and friends to go to Roma Tailors
---
Reviewed on

1/10/2017
pearl w
I have had a great experience with Roma Tailors and the team in general (what a clever name!). My fitting session was easy and the staff explained how the process works. They have a large range of fabrics and great custom suits comparable to ready made prices. After all, you pay... Read More for what you get. I received my new suit very fast and its a perfect fit. It was great value, and I feel I paid not that much considering the quality I got. I would thoroughly recommend this option. I will be purchasing more shirts and suits from them in the future. Pearl
---
Reviewed on

1/10/2017
emmy b
Roma Tailors was so helpful from start to finish when we were choosing the suits for our wedding. We went in with a very specific idea, plus the unusual request for a three-piece suit for my husband's best man - his cousin Christine! Roma Tailors took on the challenge and the... Read More result was an incredibly snappy suit that Christine still wears to work today - and gets so many compliments on! We loved the colour and feel of the suits and found them so well-priced; a far better investment than hiring a suit, when you end up keeping something this awesome. Another great touch was having the shirts that came with them with outstanding packaging , our whole experience with Roma Tailors and team in general was great and lovely one, we'll come back for again and again. Once again, we say thank you to Roma Tailors and Team.
---
Meet The President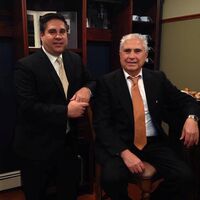 Vincenzo
CEO of Roma Tailors LLC, has over 30 years of experience as an Expert Custom Tailor, Fitting Specialist, and Business Owner. Under his father Guido's thorough and meticulous tutelage, Vincenzo mastered all of the nuances, techniques, and finesse required to expertly fit and tailor a garment to one's specific measurements and style. Contact Vincenzo to schedule a private consultation at his new showroom located in Denville, NJ. Strictly by appointment only. One customer at a time,one wedding at a time