Home

Rotunda Ballroom at Easton's Beach
About this Vendor
Rotunda Ballroom at Easton's Beach
The Ballroom at Easton's Beach, located on the Atlantic Ocean less than one mile east of Historic Bellevue Avenue, features a 5,200 square foot, 12-sided symmetrical space with a seating capacity of 175.
Amenities + Details
Amenities
Handicap Accessible

Indoor

Reception Area

Wireless Internet
For more details about amenities, please message the Venue.
Ballroom, Waterfront, Beach
Contact Info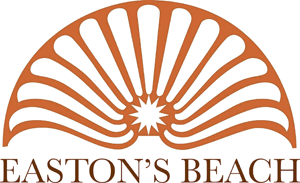 175 Memorial Blvd, Newport, RI
The Rotunda Ballroom at Easton Beach is the perfect beach venue!
Reviewed on

8/14/2014
Mary C
We had our wedding there recently, and it was perfect! Erik, Peggy, Beth, and John were all extremely helpful and accommodating. Another review mentioned the construction equipment. We had the same concern, and they allowed us to come down the beach from the side to avoid it.... Read More And the carousel was a huge hit! We could not have found a more perfect beach wedding venue. It rained up until about 2 hours before the wedding, but we weren't concerned because we knew if we had to have it inside, it was still a spectacular view.
---
Perfect Beach Wedding
Reviewed on

10/08/2013
Michelle H
The room was amazing, and we couldn't have asked for a better ceremony site on the boardwalk. Only downside, the view towards the alter is beautiful, but the view towards the bride walking down the aisle was of some construction equipment haha. I wouldn't have changed a thing... Read More though!
---
Beautiful Beach Wedding
Reviewed on

8/17/2013
Tiffany J
This was the perfect location for a beach wedding! The round room was perfect and such a blank canvas that you can do anything with it!! The views are spectacular from the beach wedding location to the reception room. The carousel was the biggest hit for kids and adults! The... Read More staff was very friendly and accommodating from the very beginning! Erik and Peggy were extremely helpful when it came to any questions including how to set everything up to maximize the space! We couldn't have asked for a better location for our wedding!
---
Perfect venue for a wedding
Reviewed on

4/28/2015
jessica l
I would like to thank the staff of Easton's Beach for helping make our wedding perfect! Peggy, Erik, John, and Timmy all provided great insight and assistance when planning. The Carousel and Save The Bay's Aquarium were both open for the cocktail hour and it provided a great... Read More time for all the guests. The Rotunda was the perfect location with its large windows (to showcase the beautiful view and sunset) and large dance floor to keep the party going all night long. Thank you for being apart of our special day!!
---
Best view in Newport
Reviewed on

11/02/2014
Amy V
For your money you cannot beat the view you get for your wedding. With 360 degrees of water view it is pure perfection. The staff is incredibly helpful throughout the whole planning process and the actual event. From setting up the ceremony to insuring that you have all chairs... Read More and tables that you need it was a piece of cake. Peggy and Eric give you a list of preferred vendors but you can go off that list if you want. Some things to be mindful of is that there is no kitchen on premise so your caterer will either need to bring in a temporary kitchen or, like ours did, grill. Most of the caterers on the list you are given are well aware of this. Additionally, there is no bridal suite on site so you may want to keep that in mind for where you get ready the day of - this wasn't a problem at all for us, and honestly it wasn't on our wish list for a venue. There is plenty of free parking and an elevator for guest use. You get an hour with the carousel in operation and I cannot even begin to state how much our guests loved the carousel. For a Newport wedding you cannot beat this price and you will not be disappointed. It was perfection.
---
Perfect venue for our vision
Reviewed on

10/19/2014
Jenn W
When looking for a wedding venue, my husband and I wanted to be able to have our ceremony and reception at the same location, have indoor and outdoor space, and have a unique feature. The Rotunda at Easton's Beach met all of this! Our ceremony was on the boardwalk overlooking... Read More the ocean and Cliff Walk, the cocktail hour took place on the Rotunda deck with the Carousel running, and the ballroom was the perfect size for dinner and dancing. Peggy was so easy to work with and was quick to respond to emails, questions, and advice. She even accommodated our request for rehearsal time. We were bummed that she wasn't able to be our day of staff, and her replacement was not as warm and friendly, but the rest of the staff was excellent, welcoming, and just a pleasure to work with. I would absolutely recommend the Rotunda for any couple looking to have a Newport wedding without breaking the bank.
---
Perfect beach wedding!
Reviewed on

10/14/2014
Karen f
Having our ceremony on the beach was a dream come true - it was truly amazing. We took pictures with the sunset & beach in the background which were beautiful. Many of our guests commented on what a beautiful place it was for a wedding - and we agree!! The staff were very... Read More accommodating and had everything set up perfectly.
---
Beautiful location
Reviewed on

9/23/2014
Stephanie P
We had our wedding reception at the Rotunda and it was beautiful! Cocktail hour is outside on the patio which overlooks the beach and you get free use of the carousel for the cocktail hour. Not many weddings can say they had a carousel! The ballroom is a large circular room... Read More which is basically a clean slate. You can arrange the room however you want, and with it being circular, no guest is far away. Also, the wood flooring means your dance floor can be as big as you want. With 360 views of the water it provides a beautiful space for a wedding. Everyone that works at the Rotunda was extremely kind and accommodating and made our day so perfect! Would definitely recommend to anyone looking for a Newport wedding!!
---
Fantastic view, fun location and
Reviewed on

6/10/2014
Heather H
The carousel adds a lot to the venue and the view cannot be beat. In general this venue was fantastic to work with but on the day of setting up was a bit of a mess because they had miss placed our table set-up and had forgotten 6 tables... Overall it is a fantastic value.
---
Perfect Venue
Reviewed on

8/12/2013
Alexia C
Everyone at Easton's beach was wonderful to work with, they were easy to get along with and helped me plan my perfect wedding. We used the Rotunda at Easton's Beach for our reception site and it had an absolutely breathtaking view of the ocean and sunset.
---
Affordable and beautiful
Reviewed on

8/09/2013
Kerri P
Affordable, beautiful and wonderful people to work with! My husband and I were very pleased and our wedding was just what we imagined it to be
---
Fantastic Location!
Reviewed on

10/27/2012
Jared N
We had our wedding here in late September and everything went over perfectly. We had a beautiful sunset, 70 degree evening with no beach on-lookers to worry about. Our ceremony was outside and the backdrop of the ocean was a priceless picture.
---
Amazing
Reviewed on

10/25/2012
Alexis U
When looking for place to hold my beachy, but classic wedding I fell in love with the simplicity of the Rotunda. It is right on the beach and offers in the sand ceremonies. You can hold cocktail hour on the deck overlooking the water and the reception area is great. It is not... Read More too big but has enough room for larger weddings. We had 80 people which filled up the room nicely. We added some color to the wall since the inside is very plain. I was very pleased!
---
Beautiful setting, friendly staff
Reviewed on

10/24/2012
Jessica P
I had my ceremony and reception here, and it was amazing. It rained the day of, so we were not able to get married on the beach, but the staff quickly set-up the arbor and chairs inside, which was still lovely. They were very helpful throughout the event, and I was not worried... Read More about things getting done. The rotunda is a bit bare, so I recommend uplighting which added a beautiful touch. Also, the carousel during cocktail hour was a huge hit. Before the wedding, Erik answered all of my questions promptly and in detail (and there were a lot of them.) They were also very accommodating when we wanted to visit the venue again and practice our dance. Overall, the Rotunda was a beautiful place to get married and have our reception, the staff was very nice and helpful, and I would definitely contact them again if I needed to host a large event.
---
Rotunda staff added unnecessary stress on my weddi
Reviewed on

10/22/2012
Sarah B
My husband and I were extremely disappointed with the service from the rotunda staff the weekend of our wedding. For starters we had an agreement that we could bring our things in 11am the day before and store them in the Rotunda office and then leave them there for pick up... Read More after the wedding. When my husband arrived at 11am Friday the day before the wedding he was told by the Maintenance man that we could not store our things there. My husband told him about our agreement and he said that the manager was on vacation so there was nothing he could do about that. We were finally was able to convince him to let us store our things in the maintenance shed, but it should not have come to that. There was no need for the maintenance man to give him a hard time when we made arrangements with the manager before hand. This should have been communicated to him. At the end of the night we were faced with the same problem from the same less than professional maintenance man. He refused to let us store our things after the event and we had to have the caterers take it back for us. They told us before the wedding that this was something they could not do which is why I made the arrangements with the rotunda to store our things in advance. Luckily I was able to convince them to the night of the wedding otherwise what would I have done, carry everything back myself or enlist my guests to help? The woman that was standing in for the manager the day of was very professional and helpful, please don't get me wrong there, however; it seems that she had no control over the unprofessional maintenance man. We paid quite a bit of money for basically an empty room and tables, I expressed my concerns after the wedding in an email and did not even get the courtesy of a reply from the manager.
---
My beach wedding
Reviewed on

7/23/2012
cynthia f
Perfect day
---
Newport Beach Wedding
Reviewed on

9/30/2011
Kaila S
The Rotunda at Eastons beach is perfect if you are looking for an affordable venue in Newport plus its on the beach. The ballroom is all hardwood with white walls so it gives you the room to be creative and let your personality shine through on your wedding day. The only reasons... Read More I did not give it 5 stars is becasue the bathrooms are down stairs while the ballroom is upstairs(there is an elevator though) and downstairs is warehouse like. Otherwise it was great and the staff was awesome to work with!
---
Lovely Venue
Reviewed on

11/28/2010
jamie g
My daughter chose this as her wedding venue and I do not think there could have been a better choice. The ballroom was the perfect size and it had wonderful views of the ocean! Also, the carousel was a huge hit!
---
Perfect Location
Reviewed on

11/09/2010
Gordon G
This venue was exactly what we were looking for. The price was the best we could find in Newport and the location was perfect. The open ballroom with the large decks and working carousel was exactly what we wanted for our elegantly casual beach wedding!
---
Beautiful location
Reviewed on

10/28/2010
Jamie G
Eastons Beach Rotunda was a beautiful place to have our wedding! We loved the view of the ocean and the carousal. Renting was very easy and there was no hassle. The staff is great and very nice. The only complaint that I would say is there are no restrooms on the main floor... Read More upstairs and everyone has to go downstairs. There is an elevator and we knew this when we rented it but it was just a bit of a challenge for our older guests. Really everything was clean, working and great though!
---
Great combination of Elegant AND Casual!
Reviewed on

9/30/2010
Elisha D
The Rotunda was affordable and beautiful. I loved that we had use of the carousel, and were able to have the ceremony on the beach. Everyone there was SO helpful and we had an awesome experience. The only (small) complaint I had was the trash cans and other things that were not... Read More removed from the outside- they looked bad in some photos. The ballroom itself couldn't have been better!!!
---
Review for Rotunda Ballroom at Easton's Beach
Reviewed on

9/04/2007
tiffany c
It was right on the beach. Gorgeus view and great pictures. Lots of open space in the Rotunda.;The rehearsal the night before, the coordinator at the Rotunda was great. The night of our wedding, Susan was the coordinator and was terrible. She almost ruined mine and my husbands... Read More wedding. Awful woman.
---