Home

Rubber Boots Photography
About this Vendor
Rubber Boots Photography
Welcome to Rubber Boots Photography! It means the world to us that you stopped by our storefront here on The Knot. We are a sister team who are passionate for telling the story of two people who are head-over-heels in love and we capture those special moments one beautiful photo at a time.
Details
Artistic, Documentary, Lifestyle, Modern
Bridal Portraits, Day After Session, Engagement, Trash The Dress
Destination Wedding Packages, Destination Weddings, Online Proofing, Digital Files, Printed Enlargements, Wedding Albums, Second Shooter Available, Social Media Sharing
Contact Info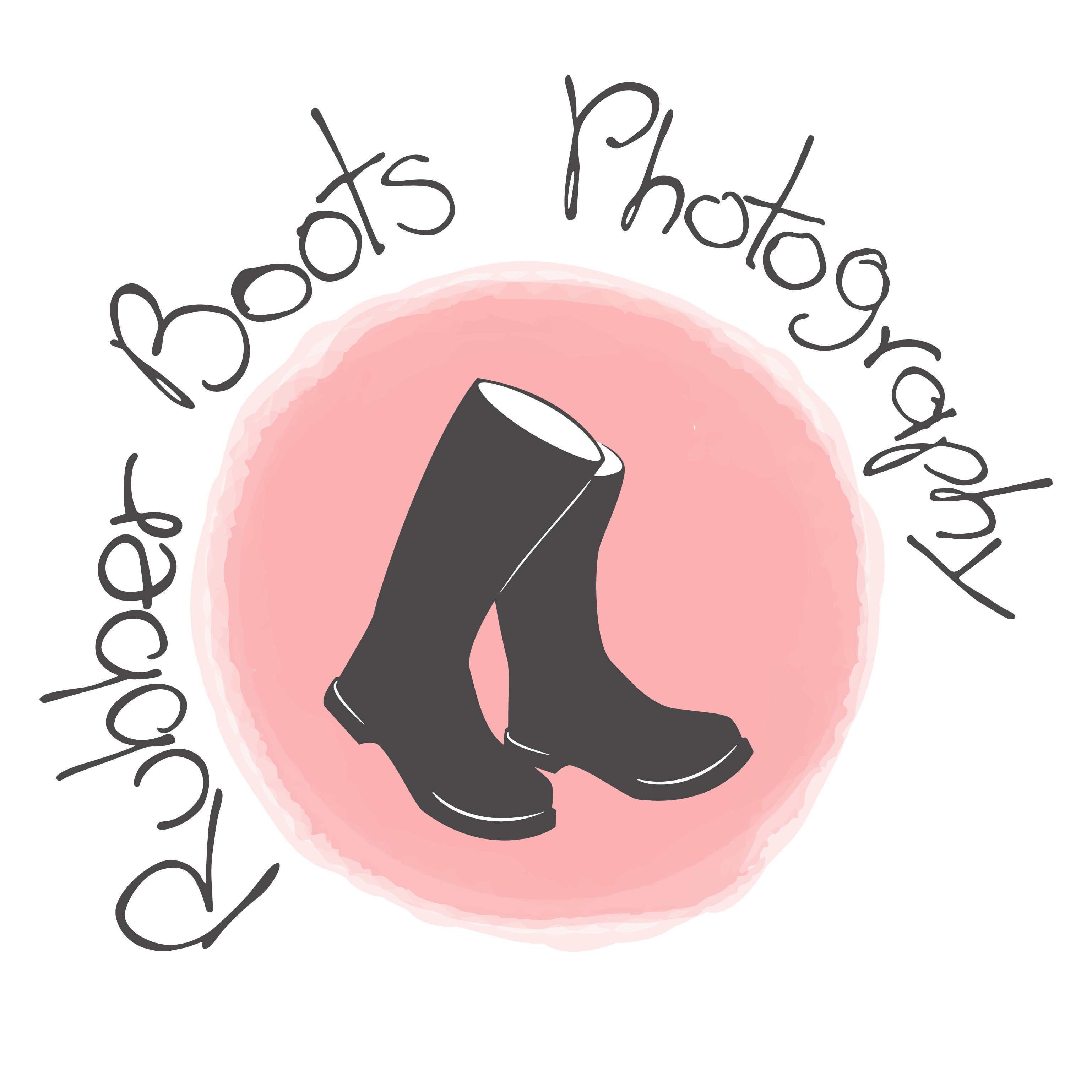 RBP Are Amazing!!
Reviewed on

7/26/2014
Lizmarie M
We booked Tammy and Christine from Rubber Boots Photography (RBP) for our wedding on July 5th, 2013 and we could not be more happy with our decision! From our first meeting with Christine we knew we wanted RBP to be our wedding photographers. Tammy and Christine are so easy to... Read More talk to! Christine gave me so many ideas of where to do my engagement session and they both helped us feel comfortable in front of the camera. I wanted to have some shoots from our engagement session in our wedding reception and even though we shoot our wedding session too close to the wedding day, they were able to give me the shots I wanted. On the day of our wedding Christine was with me shooting the getting ready pics and knowing I was a little shy she made me feel very comfortable. Tammy was with my groom and he told me that she even helped him and all the other groomsmen put on their boutonnieres. During the reception they were always close and they didn't miss a moment to take pictures. I wanted to take pictures with all the tables and they helped me gather everyone and we were able to do that in a very short period of time so I was able to enjoy my wedding and begin dancing. Just a few weeks after the wedding I saw that they posted a little video with pictures from our wedding on Facebook and I was so excited to see such a sweet surprised. I was able to share that with my family and friends and everyone enjoyed that very much. It also didn't take long for us to get all of our pictures and they looked GREAT! We really cannot be happier with our decision to have them as our wedding photographers! They are passionate about their work and it shows. They have a great attitude and they will make your wedding day even more special. Best of all they take beautiful pictures from all sorts of angles that you will be able to treasure forever. We cannot be more grateful of RBP.... they are AMAZING!
---
Fort Lauderdale Wedding
Reviewed on

3/31/2014
Adriana L
Planning my wedding from NYC made me nervous and Tammy and Christine were so amazingly helpful. I knew from meeting them for my engagement photos I made the right choice. They were fun and patient. On my wedding day they helped calm my nerves and were helpful as the day went... Read More along. Every time I turned around these ladies were right by my side with camera in hand ready to take pictures or help me with anything I needed. Tammy even helped pour champagne in the limo. Their photography is flawless. Thank you ladies for everything! You helped make my wedding day memorable. I would recommend Rubber Boots to everyone!!
---
Perfectly Preserved Our Wedding Day!
Reviewed on

3/08/2014
Liz E
Christine and Tammy were so fantastic to work with, and we are so thrilled with our wedding pictures! They were a dream to work with from our first Skype meeting, as soon as we "met" Christine it just clicked and we knew she was "the one." She answered all of our questions... Read More promptly and making a long distance relationship a breeze. The day of, Christine and Tammy were so FUN! We had a great time just being goofy and nervous, and those pictures of our last hour before getting dressed are some of my favorites. Meanwhile Tammy covered the guys and got some awesome photos of them. They were so professional and practically invisible while capturing the most wonderful little moments. I cried when I saw they got a shot of my parents holding hands under the table with our first dance in the background. They captured the most incredible images of stuff that we missed or happened so fast! We love RBP, my only regret is that I didn't book them for a longer package and had them there to capture even more!
---
Perfect!
Reviewed on

4/22/2015
Jennifer L
I couldn't be happier with our choice of photographers. The name of the company caught my interest at first, and Christine and Tammy were just amazing to work with. I met Christine for the initial consultation and was immediately struck by her--she's one of those people that... Read More within 5 minutes, you just feel like you've known them forever. My husband and I decided to forego engagement pictures, so the first day we actually worked with Christine and Tammy was our wedding day! With anyone else that probably would have been extremely stressful and the pictures subpar, but these ladies really know how to make you comfortable in front of the camera. They caught every moment of the 'getting ready', ceremony, and reception on film, and got some truly beautiful unexpected shots in addition to the traditional pictures. Christine even helped tie the sash on my dress, and periodically would discreetly adjust the top back of my dress to prevent any... *ahem* ...unflattering back views. They really went above and beyond what we could have expected, and I am just thrilled with the results. You can't go wrong choosing Rubber Boots; I know I'll be going back anytime I need family photos.
---
We love our engagement pictures!!
Reviewed on

7/28/2014
Patricia B
Those two ladies were fantastic with the lenses and with the overall service. We look forward to working with them again!
---
Amazing photographers!
Reviewed on

11/05/2013
Leslie A
We love Christine and Tammy from Rubber Boots Photography!! I couldn't be happier with their professionalism, ease and just overall fabulousness. We haven't got the pictures yet, but I am confident they will be amazing. Since we were out of state, we did not do the engagement... Read More session with them (sadly) but opted for more hours. By the end of the night, they felt like part of our group of friends. We absolutely loved working with them.
---
Such a joy to work with!
Reviewed on

9/19/2013
Elizabeth S
This team is AMAZING! They work so seemlessly together and were such a breeze to work with! They were always responsive during the planning of the wedding and helped to calm my nerves day of. They took all the stress of locating family members for family portraits off my... Read More shoulders! They were so fun and light hearted, and made us totally comfortable during all photos. Would use them again over and over!
---
Exteremly happy with our choice!
Reviewed on

7/10/2013
Nicole S
Quite honestly, I was having problems finding a photographer for our June 2013 wedding. I found most prices outrageous. Happened upon Rubber Boots Photography though the Knot and could not be happier! Not only were the ladies of Rubber Boots - within our (strict) budget, but... Read More the style of photography is beautiful and natural - the service they provide is of the highest quality. Our engagement photos were provided in a timely manner and edited beautifully, what you see on their website is what you get. When a photographer stops you on the morning of our wedding to ask "Are you ok? Do you need anything, water, or a break?" which is exactly what Tammy and Christine did - That is true care for the customer - and it seems to me that the ladies of Rubber Boots do not look at each couple as customers but new friends. A+
---
Greatest Photographers EVER
Reviewed on

4/29/2013
Micaela C
During my search for an amazing photographer in my price range, I stumbled upon the amazing photos of Rubber Boots Photography. I sent an inquiry, and within a couple of hours I got a complete response. I then skyped with Christine & the rest is history. These are the nicest... Read More ladies ever. They didn't make me feel like I was being told what to do; I felt completely comfortable around them. My wedding date got changed less than 3 months before the wedding, and Christine & Tammy worked with me through everything. During our engagement photos, my then-fiance and I had a blast. The best part about these professionals are the AMAZING photos they take! My photos are GORGEOUS and I couldn't be any happier. Thank you ladies for everything!!!!!
---
One of my fav. vendors!
Reviewed on

11/25/2012
Stephanie C
So happy that my DOC,Anna Noriega, recommended them! Tammy & Christine were soo amazing- from their personalities to their work! Whenever I emailed Christine during the yr. we were planning the wedding, she responded super quick. We had a ton of fun working w/ the sisters on... Read More our wedding day & can't wait to see the rest of our photos! So want to work w/ them again for our 1 yr. anni.
---
CHOOSE RBP!
Reviewed on

10/23/2012
Mandy A
Christine and Tammy were the most amazing photographers we could have hoped for! They were flexible, professional, and made everyone feel so comfortable. The engagement session was wonderful; we could tell that they really love what they do from that moment. They even traveled... Read More to Michigan from Florida to shoot the wedding when the venue changed. They shot our rehearsal dinner as well, and my family and friends loved them! I can't wait for them to be involved with all our future family photo shoots! I would ABSOLUTELY recommend them to anyone.
---
Rubber Boots was amazing!
Reviewed on

8/28/2012
Yonaery H
Christine & Tammy from Rubber Boots were incredible! Their style is modern and amazing and they're both super friendly and easy to work with. The pictures came out great which were mailed in an awesome box that was packaged very professionally. The DVDs were enclosed in tin... Read More cases and they provide you with master copies of every pic they took including the edited ones. We're happy we chose Rubber Boots for our wedding and we hope to use them again in the future for our other special occasions!
---
Couldn't be happier!!!!!
Reviewed on

8/02/2012
Charlene K
I absolutely LOVED working with Christine and Tammy at Rubber Boots Photography! They are amazing photographers and I couldn't be happier with both my engagement and wedding pictures. I went to a Bridal Expo with my mom where I met them and instantly fell in love with their... Read More photojournalistic style. It took a little convincing for my mom (who is very used to the traditional portrait style photography). I decided shortly after I met them that I wanted them to be the photographers for our wedding! I actually started to plan the wedding around their availability! My husband and I made a lot of changes throughout the process, and they were so accommodating, helpful and supportive! In the end we actually moved the wedding from November in Fort Lauderdale to May in Key West and they were totally on board!! They came all the way down to Key West and took the most amazing pictures! They captured everything I wanted to remember from my wedding day. Looking at my pictures puts me right back to that special day. They hold a very special place in my heart and my husband and I joke all the time that they are now our lifetime photographers!! The wedding photos were featured on a wedding blog! http://destinationinspirations.com/the-westin-key-west-resort-marina-by-rubber-boots-photography/
---
Enchanted
Reviewed on

5/04/2012
Kristin E
I've been in love with the results of every experience I've had with Rubber Boots. They did my engagement party, my bridal shower and my engagement photos. I've also been behind the scenes while they've done some fashion shoots. Both girls are a blast to work with. They seem to... Read More have a natural gift at creating a comfortable flow between themselves and their subjects in order to coax out the true personalities of their subjects....they encourage you do what feels natural to you and with just the right touch of direction they make it look beautiful! Nothing about it is contrived or unnatural. You'll leave the session feeling great about yourself and you'll love the results just as much as I did!
---
Okay... :(
Reviewed on

2/20/2012
NATASHA V
I 1st got to know rubber boots at a bridal show. The girls seemed great. About the same age as me and seemed really up-to-date. I loved their sample pictures and their personalities were great. Resoning for my 2 star rating: I was told that they had my date avaliable and their... Read More would be no problems. I didn't book on the spot because I still wanted my options to be open. I e-mail them to let them know I was still interested and to not book the date. About a week after I e-mailed them to get the ball rolling on the deposit and they said they booked... Very upsetting. I really wish they would have called me before they booked with the other bride. It would have been the more professional thing to do. But I guess thats what you get from a company that's only been around for a couple of years...
---
Meet The Owner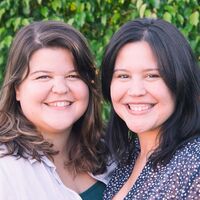 Christine and Tammy
Our love of photography began in high school as we documented our adventures, friends, family, and everything in between. Since then we have been passionate about capturing those precious moments in life. We created Rubber Boots Photography in February 2011 after photographing weddings for friends and family and realizing that capturing this special day for couples is our dream come true! Since then we have been blessed with photographing the wedding day of couples all over the country and have even been there to witness their families grow. Contact us and tell us about your special day!