Home

Rue Boudoir
About this Vendor
Own Your Sexy
You'll never feel more beautiful than you do before your wedding, so capture your gorgeousness and give the perfect wedding gift with a bridal boudoir session. Laura Boyd's cozy and supportive studio is specially designed for boudoir and making every girl feel like a supermodel!
Details
Contact Info

134 West 29th Street, New York, NY
Worth Every Penny!
Reviewed on

7/31/2014
Meredith M
I have been wanting to do a boudoir photo shoot for years but between either being concerned about finding the right photographer or not having "the body I wanted" I put it off. With my wedding coming up, I figured now was the perfect time. I found stellar reviews for Laura online and decided to book her for the Ultimate session (4 sets/outfit changes, hair & make-up, photo album, and copies of all digital proofs). From start to finish it was an amazing experience! I brought some of my own lingerie but also used some of the amazing pieces which Laura has perfectly organized & some of her jewelry (everything is super hygenic with alcohol swabs for the jewelry and sanitary liners for the lingerie). My hair & make-up also came out amazing--the best hair of my life! Laura works with you on every aspect from your outfit/accessories to the set to what poses will look best. She also expertly lights every photo. You may think posing half naked is awkward, but Laura makes you feel so comfortable and have fun you completely forget! I even did a few photos fully nude to keep for posterity! You get about an hour break after the shoot and then sit with Laura to go through your proofs and pick out the photos for the album. I normally hate pictures of myself but I LOVED almost every photo that Laura took, they were breathtaking. I had a hard time narrowing it down to 20 for the album and elected to pay extra for 5 more photos because I couldn't decide. Even then I was so relieved to have all of the digital copies as part of the package because the photos were truly amazing! Laura also photoshops/retouches every image before putting them in the album so on top of taking amazing photos she makes them even more perfect after that! I haven't received my album yet--should in about a week, can't wait! Although I did it in part as a wedding gift for my fiance. It really is a gift for myself as well. I strongly urge anyone to book a shoot with Laura, it's a great, fun experience and makes you feel good about yourself! I went from a person that hates looking at pictures of myself to looking at the digital images from the shoot to cheer me up when I'm having bad day. Definitely worth every penny!
---
Amazing experience... hope to book it again one day!
Reviewed on

9/22/2014
Jean P
I had an appointment last week for a Flirt session, and woke up the next day still not believing what an amazing experience it was--one of the best things I have ever done for myself (and I am sure my fiancé will be sure to think so as well). To be honest, I was tempted to postpone the appointment all together purely out of nerves, but after reading the positive reviews, communicating with Laura via email for MONTHS, and scouring her work online for inspiration and courage, I went for it. As soon as I walked in the door I was met by the makeup artist & hair stylist, Sasha, and then Laura herself, and almost immediately all of my concerns went away. They were both just so warm, personable, and professional. On a side note, the studio is adorable and designed beautifully!! I had hair & makeup done by Sasha which turned out amazing. And the photographs by Laura were absolutely PHENOMENAL... it made choosing so, so difficult. I cannot wait to see my final selected images :) Bottom Line: I can't recommend her services enough. I only wish I had booked more time with her!
---
Such a fun night in the city
Reviewed on

9/16/2014
Jenna L
Coming into my bridal boudoir shoot I didn't know what to expect. I had gotten the deal to rue boidoir on living social and had booked with Laura six months in advance. What was really cool was she had a Pinterest page of all the goodies in her closet from props to outfits to shoes and jewelry that way you could pre browse and it was easier to select outfits. I did this and made a board for Laura to look at . Upon arrival she had everything I wanted pulled and I was also able to browse the closet on my own. There was a makeup and hair artist on hand who was amazing and really listened to what I was looking for. Laura let me try on the outfits and then offered her opinion on what looked best. We did the photo shoot after and she really took what I wanted on my Pinterest page and integrated it into the shoot which was awesome, she was great at helping me pose the right way and got me to relax and have fun. After that we went through all my photos and picked the best. I am normally so indecisive but Laura was helpful as far as how to narrow down the pictures best. I had so much fun and the Pictures so far look gorgeous. I can't wait to see the final touches to make into a book for my almost husband on our weddimg day. Thank you Laura for such a fun day in the city Also one other comment I should mention is the cleanliness of the outfits and that liners are present for the bottoms of the outfits which I thought was really a nice touch
---
Reviewed on

6/11/2015
Ashley J
I'm a bride who was initially on the fence about whether or not to do boudoir, and am thrilled that I did it. Laura is absolutely brilliant with the camera. Not only is she charming and sweet, but she knows how to make you feel comfortable and confident in front of the camera. It was so fun playing with different items from her Dream Closet during the shoot, and she made great suggestions about what to wear and poses to do. When I saw the photos, I was blown away and could not believe how fantastic they looked, even without any retouching. It was truly the most amazing and empowering experience I've ever had.
---
Reviewed on

6/10/2015
Jennie S
I went for my for my photo shoot today and it far exceeded my expectations. In fact, I nearly canceled the appointment because I was so nervous about the outfits, poses, etc. I booked The Flirt session with hair/make-up as a gift for my fiancé for our upcoming wedding. This included two outfits/two sets. First, I had my hair and make-up done which was amazing and made me feel so beautiful. I then showed Laura a few of the items I had recently purchased for the photo shoot. She also showed me around their fantastic closet and all the pieces that I could try on and borrow. I settled on some jewelry and shoes which completed each outfit. Laura made me feel so comfortable during the entire session. She walked me through how to pose and when to smile. We then sat down and reviewed all the photos together. I ended up purchasing a 20 item photo album that I cannot wait to give my fiancé for the wedding. I highly recommend Laura and her staff. This makes a great gift for your significant other but is also a major confidence boost for feeling sexy!
---
Reviewed on

5/20/2015
Kyna L
I have been wanting to do a Boudoir session for my future husband, I am so thankful I chose Rue Boudoir. From the moment I walked in the door, I felt pampered, relaxed and confident. Sariah did my hair and make-up, her welcoming personality kept me calm and confident to start shooting. She listened to my needs and wants, The end result was stunning. Laura was professional and encouraging from start to finish. She knew exactly how to direct me and pose me according to my body type. I was extremely impressed with her skills. I wanted to keep shooting past my session. Thank you to Laura and her awesome team! I can't wait to schedule another session.
---
Amazing Boudoir Photography!
Reviewed on

4/30/2015
Jodi F
Laura is amazing!! I took Boudoir photos as a wedding gift for my husband and I may have liked them even more than he did!! She made me feel so comfortable and the pictures were absolutely beautiful. I can't recommend Laura and Rue Boudoir enough!!! I was very nervous about this experience, but there was no reason to be at all! She has a great eye and helped me to pose! The studio is very clean and inviting, in a convenient location in Manhattan. And the Dressing Room is amazing with lots of jewelry, shoes and other items to borrow.
---
Such a wonderful experience!!
Reviewed on

4/06/2015
Lisa M
I am so happy I found Rue Boudoir! I had been contemplating doing a boudoir shoot for my fiance as a wedding gift but was very nervous since I've never done anything like it before. I came across their website via living social and was so inspired by Laura and what her studio had to offer. Laura is truly wonderful. So sweet, very fun to work with and she made me feel completely at ease. I was blown away by how much fun I had doing this! Laura really knows what she is doing and was very helpful in guiding me throughout the shoot. The pictures came out so beautiful! You would never know I had never ever modeled before. I felt so confident afterwards and couldn't stop thinking about how much fun it was. This is something I will have forever and is very special. I will definitely come here in the future to do more shoots!
---
Amazing!
Reviewed on

3/13/2015
Mara a
Nervous would be an understatement before I walked in to Laura's studio. She got right to work, and the time FLEW! I didn't even have time to realize what I was doing:) She told me EXACTLY what to do, yet also chatted with me how we went along (we are both brides-to-be!). I highly recommend her for any girls looking to give their man this gift! Thanks Laura!
---
Thank you!
Reviewed on

3/03/2015
Nicole M
I spent months researching and trying to get the nerve to do a boudoir shoot for a wedding gift for my fiance. Then one day a living social deal for Rue Boudoir showed up in my email, I decided to jump right on it, as if it was a sign. I quickly perused Rue Boudior's site and from the pictures I decided this was the tasteful pictures I was looking for. I purchased the deal and emailed them right away to secure a date as I could see that the calendar fills fast. Laura was quick to send a confirmation which I had to reply to, and even extended it a few days as I was traveling out of the country and couldn't reply. She has an amazing pinterest board (the "dream closet") of pretties and lovelies so you can plan your wardrobe if you do not have anything of your own. The day of the shoot, of course, I was running late. I arrived about 20 minutes late and we jumped right into hair and make up (done by the lovely Sasha). Even though we were rushed for time because I was late, I never felt rushed. Talking with Sasha calmed my nerves and the gals immediately made me feel comfortable. The studio is super cute. Much smaller than I thought it would be from the pictures. It is amazing what she has done with such a tiny space I had 2 sets and brought 1 outfit. Laura helped me pick out the outfits from the dream closet which I browsed online (I have a large chest and there were still some good choices for me!). In addition to outfits she has thigh highs, cutlets, and hygenic liners. Once I changed into my first outfit, my jitters came back. Laura told me what would happen from there, and she started shooting. She told me how to pose and how to lay to hide my problem spots (she has you in some crazy positions, but she knows how to get the right shots!). After the sets were over, I changed and she needed about 20 minutes to pull all of the pictures onto her computer. By the time I went to starbucks to get coffee and came back I was ready to view my images. I had about 80 photos we went through and I narrowed them down to 20 for an album. The untouched pictures were better than I could have ever dreamed of, and I can't wait to get my album and give it to my fiance. Thank you Laura for making this experience fun and memorable. I will be back again for sure!
---
Awesome experience!
Reviewed on

2/27/2015
Jenna Z
This was my first time doing a photo shoot like this. I felt very nervous and awkward about going. I am very glad I did this!! Laura was great to work with. She was very professional and comfortable to be around. She gladly coached me on how to pose. She was such a champ, she even got down on the floor with me to show me how to do it. The studio was easy to get to, in a safe area, clean and welcoming. The closet was extensive to help dress up or accessorize. After the shoot, Laura loaded the pictures on to the computer and patiently went through them with me. There are a couple of parking garages nearby which made parking easy enough. Zuleika was a wonderful makeup artist. I would recommend Rue Boudoir to any brides!
---
Fabulously Chic Experience
Reviewed on

2/22/2015
Hannah D
I had been planning on a boudoir shoot, but I wanted to ensure that it would be glamorous, chic, fun and classy. After I received a recommendation from a friend who also used Laura for her shoot, I scooped up a great deal on Living Social and booked an appointment. Laura was fantastic, and really helped to calm the bit of nerves I had. I can honestly say this was one of the most amazing and fun experiences I have ever had. The studio is fabulous and welcoming. She has a wonderful closet of accessories and outfits - I brought my own outfits but there were tons of options to choose from. I added some of Laura's shoes and accessories to complete my look. She made me feel totally comfortable during the shoot, and the photos came out SO wonderful. Better than I could have imagined. Laura was extremely responsive and professional throughout the whole process. She has tons of sets to choose from to really create the look you are going for.
---
Incredible!
Reviewed on

2/02/2015
My sister had done this for her wedding and had given it to me as a gift for mine. I was so impressed with her shoot that I couldn't wait to do my own! The whole experience was amazing. From the moment you walk in through the "dream closet" to the incredible high you feel when you leave, I would do it again in a heartbeat! I would highly recommend Laura to any future bride out there, or to anyone just looking to savor their sexy forever! Hair and makeup are a must!!
---
Awesome
Reviewed on

9/26/2014
sarah a
Laura was excellent. She totally sets your mind at ease and makes you feel 100% comfortable. Her photos are very classy and accentuate your best features. Nothing else to say but Awesome!!
---
So Much Fun!
Reviewed on

9/04/2014
Felicia P
I was a bit hesitant to do boudoir photo shoot as I was afraid I'd feel and look awkward, but am so happy that I decided to do it! Laura is extremely professional and made me feel completely comfortable. She coached me throughout the photo shoot, helping to find the perfect poses. I got to see the photos at the end of the shoot (so great that you don't have to wait!) and they looked gorgeous! I'm so excited to give my "Little Black Photo Book" to my fiance. Also, the Rue Boudoir closet is amazing! I can play dress up in it all day!
---
Wow!
Reviewed on

8/20/2014
Amber B
I had no idea I could look as good as I did today! I was incredibly nervous-- to say this type of thing was out of my comfort zone is an understatement, but as so many others have said, the moment I stepped into the studio I felt at ease; like I was just playing dress up with my girlfriends. Hair and makeup is a total must-- it really helps set the scene, and it helped me feel more like I was playing a character. Laura was great at getting me into the right poses (let's be real, this isn't natural for most of us) and she took so many great photos I had trouble choosing which ones I'd be giving to my fiancee! I ended up purchasing an extra because I couldn't decide. Every woman should give herself a day to feel this beautiful and to capture that youth while it's there!
---
photo shoot for my groom to be
Reviewed on

8/10/2014
Joanna K
From the very first moment when i walked into her studio, til the very last minute of when i walked out, i was welcomed and at ease. I was stressfree and willing to have photos taken of me even though she was a complete stranger to me. She guided me from the very beginning, from talking about my ideas to actually doing them on my own. Even though i was the bride to be, i felt like a super model posing for a magazine! The best part of all of this is when my husband to be will open up a book or photos of his wife on our wedding day.....his reaction, the emotions, the thoughts.....will all be worth it.... i cannot wait to see his reaction and at that moment i will be his one and only...the book will forever be his, for his eyes only.... when we're 60 years old and gravity takes over, he will still have the book and the memories of our wrdding day! Laura is a absolute amazing talented woman, she's such a sweet person and loves whatse does for a living! I will be coming back for another shoot once i get my baby belly!
---
Worth Every Penny (and then some!)
Reviewed on

8/05/2014
Brittni h
At first I was very hesitant about 1. booking a boudoir shoot and 2. the cost of the shoot. I am a very conservative person, both personally and financially - but I will say, I truly believe you get what you pay for. I saw groupons/living socials for other cheaper boudoir salons, however Laura was recommended to me from a friend that used her services and she promised me that even though she was a little more expensive, the difference in cost was worth it - and she was completely right! (not to mention that at the time I booked my shoot, Laura was running a living social deal, so I ended up getting an awesome price anyway!). When I arrived, I was extremely nervous, but Laura greeted me at the door and was very pleasant and welcoming and helped me to pick out accessories for my shoot that matched well together. She helped me through each pose (the facial expressions, how to move my body) and never made me feel uncomfortable, even in a situation that would normally be very uncomfortable for me. So now, if we fast forward to the end of the shoot - I normally hate photos of myself, Laura and I went through and chose the photos that I wanted for my album for her to touch up - and honestly, I was beyond impressed before the touch-up. Never have I had such a collection of photos of myself that I truly was happy with how I looked - I truly think that is a great talent that Laura has. I haven't received my final product yet because I just went for my shoot last week, however, Laura was very professional about the timing and asked when my wedding was to ensure that I had plenty of time to review the shots before the big day. I would (and already have) recommended Laura to my friends considering a similar thing, and I will say that you won't regret it!
---
Absolutely Incredible Experience!
Reviewed on

8/05/2014
Nicole A
I highly recommend Laura and Rue Boudoir for her amazing talents, professionalism, and overall experience. I felt comfortable and at ease and the pictures came out absolutely breath taking. This is the perfect gift for your significant other or for yourself! The pictures will for sure come out absolutely stunning and the experience will be a blast!
---
Own Your Sexy is Right!
Reviewed on

7/30/2014
Joanna T
Laura makes you feel right at home the second you walk through that door! I have never done a boudoir photo shoot before and thought it would be a great wedding gift for my husband-to-be! She told me where to look and and how to move to capture those sexy shots that will make him blush the morning of our wedding! Her studio has shoes, jewelry, and even veils to choose from. I'm glad I went to her for my photos. She sat with me after the photo session and my mind was blown away at how the photos turned out! That was without the touch ups!! It's a great confidence booster and great gift for my fiance! Cant wait to see what the book will look like! I was more than satisfied with the shoot!!
---
Amazing experience!
Reviewed on

7/26/2014
Brianne J
I went to Rue Budoir to have sexy budoir photos taken as a wedding gift for my husband-to-be, and I am so glad I did! From the moment I walked into the studio, Laura made me feel completely comfortable and at ease. She has a large selection of clothing, shoes, and accessories you are free to use, which makes it even more fun - it's like a dream closet! I had my hair and make up done in the studio by one of the hair and make up artists Laura works with, named Zuleika, who listened to what I wanted and did a great job. I told her I wanted sexy but natural and she totally came through and gave me the look I had in mind. In addition to being extremely talented with the camera, Laura is also super skilled at helping you pose. She gives very clear direction in telling you how to position yourself, what movements to make, and where to look for the most flattering photos. I tend to be a bit self conscious and critical of myself in photos, but I was truly amazed at how they turned out. After the shoot is over, Laura takes about 30 minutes to go through the images herself and then goes through them with you to select your favorites. It was actually very hard for me to choose! The shots were sexy but tasteful. She was very helpful in giving me her honest opinion to help me narrow it down. I ordered an album with 20 photos, and cannot wait to see the final finished product. I would highly recommend Rue Budoir to anyone considering budoir photos - you definitely won't regret it! Laura is a true pleasure to work with, super talented, and an absolute professional. But just a piece of advice, be sure to book in advance, I had to schedule my shoot a few months ahead of time, she books up very quick. ETA: When booking my appointment, I asked how long it took to go from photo shoot to completed album, and I was told 4-6 weeks. The day of my shoot, I asked again to be sure and was told by Laura again, 4-6 weeks. While I had a great experience and am very happy with the finished product, I didn't receive the album until 8 weeks later, just 2 days before my wedding day, which I had told her was the absolute latest date I could have it by. My now husband and I were exchanging gifts prior to the wedding, so I really could not have it any later. Laura was very accommodating when I expressed my concern as the date was approaching, and she did send it via fedex overnight, free of charge. My suggestion though, tell her you need it sooner than you actually do, because it was just added stress which I certainly didn't need the week before my wedding!
---
Amazing Photography!
Reviewed on

7/21/2014
carla f
I absolutely loved having my photos taken at Rue Boudior! Laura was terrific. She made me feel comfortable right from the start and throughout the entire photo shoot. I was also able to view all of my photos a little while after the shoot which was a big plus. The quality of the photos were amazing! Thank you Laura for everything!
---
Im Feeling Beautiful!
Reviewed on

7/03/2014
Jessalyn G
I just had my photos done at Rue Boudoir the other day. I was refered to Laura by my soon to be sister-in-law and had a good feeling of making a boudoir shoot happen when I met her at Rue after her own shoot, and got to see the studio in person and her selected images. I am usually a tough critic when it comes to quality of photos having many photos taken being involved in the dance and fitness industry here in NY. It is hard for me to take the leap and trust someone to give me the quality I always hope to get for the price. Laura was OUTSTANDING! Her direction during the shoot was on point and she knew exactly what was going to look good in the photo and for me to be happy. She is a true professional and great for the boudoir scene. After the shoot, we got to sit down and go through the images and narrow them down to the 10 that came with my "flirt" package. Like I said earlier, I am usually a tough critic when it comes to my own photos, but the first one came up and I was in awe how beautiful I looked, untouched and everything! Now that may sound self indulging, but it's true, her job that day was to make me feel comfortable, and sexy, and beautiful, and that was my first reaction when I saw the first photo. It was so tough to narrow them all down. I ended up adding an extra 5 because I couldn't make up my mind. I cannot wait to get the re-touched images and give them to my man on our wedding night :) Thank You Laura, again, for a fantastic experience, all around amazing. The studio, the make-up, the hair, and my beautiful photos. It's worth it for any bride out there on the fence.
---
Amazing Experience
Reviewed on

7/02/2014
Erin C
Wow! What can I say? Laura is so talented. This is a must for any newly engaged couple. I wanted to surprise my fiancé with a gift that he would never forget and I am so glad I chose to do this. I was so nervous to get photographed at first, but Laura made me feel so comfortable, like I was a real model. She walked me through the entire process, step by step, and by the end of the session I really felt like I knew what I was doing. She is so professional and truly has a gift of capturing the moment. She also had a great selection of shoes, outfits, and accessories to choose from which helped me really get the look I wanted. My pictures came out so good I had to buy the entire set. I highly recommend using Laura. She really made this such a wonderful experience and my fiancé has been smiling for days since I showed him the pictures.
---
SO AMAZING!
Reviewed on

6/30/2014
Lane M
I had the pleasure of visiting Laura this weekend for my boudoir photoshoot! Aside from school pictures & our engagement pictures, this is the first time I've even been photographed by a professional. I was SO NERVOUS (for obvious reasons!) but Laura made me feel SO COMFORTABLE! She was extremely professional and guided me throughout the entire process. She brought her absolutely adorable cat Kiki to the set & that was just the icing on the cake. What a fun and amazing experience. If you are considering taking boudoir pictures for yourself or your (future) husband, do not hesitate and BOOK WITH RUE BOUDOIR! I'm sad it's over! I want to do it again! Thank you Laura! I can't wait to see the edited pictures back! :)
---
Meet The Owner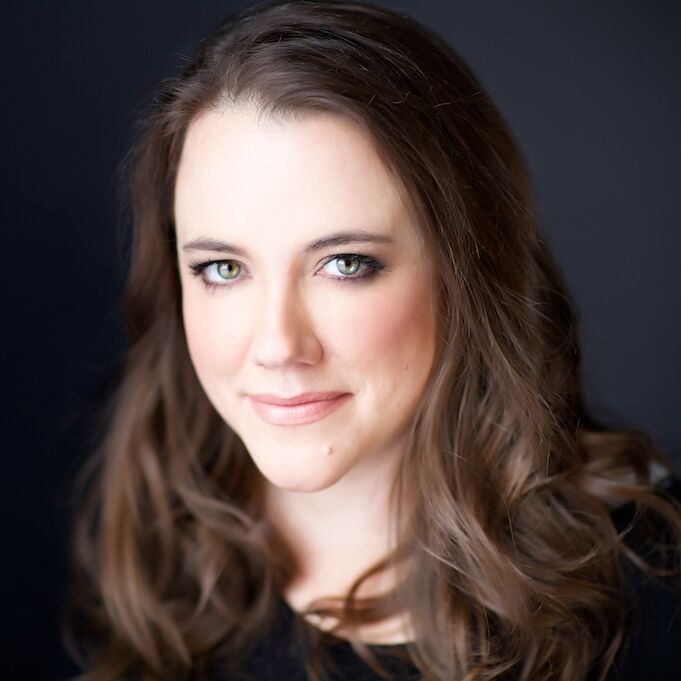 Laura Boyd
Laura is an accomplished and experienced boudoir photographer trained in Paris, France. She has a natural way of bringing out your soulful, gorgeous essence in your photos so you look like the most beautiful version of yourself. Laura believes that a boudoir shoot is about about finding the supermodel within all of us, as we are NOW. We all deserve to feel just as sexy as a Victoria's Secret model! Laura wants you to allow yourself to go there...and to own and embody your sexy.
Send Message