Home

Sabrina Mae Makeup Artistry
Contact Info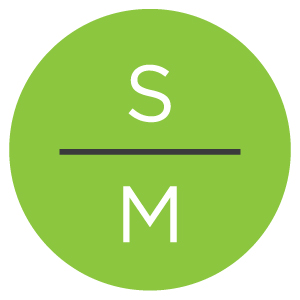 MY Wedding Day
Reviewed on

9/20/2011
Brian W
I have been working with Sabrina on a tv show called Dish Nation on Fox and loved her makeup so much, I asked her to do my wedding! Her makeup skills are so incredibly versatile! She is capable of creating bold looks for television and also sweet, soft, and natural yet defined... Read More bridal looks. On my wedding day I had never felt more beautiful or more myself. I received compliment after compliment on my makeup and even by the end of the evening after dancing the night away, my makeup stayed put and did not look greasy! My bridesmaids, mother and mother-in-law also could not have been happier! Sabrina created looks for each of us that were coherent yet still unique to our personalities and preferences. If you want to feel like a star but still look like a lady on your wedding day, Sabrina's your girl! xo
---
I never wanted to wash my face!
Reviewed on

9/08/2011
Alisa K
Of all the weddings I have been in- and I have been in MANY- never have I ever received so many compliments on how beautiful I looked. My comment to everyone... "It was ALL Sabrina." I've had my make up done many times over the years for special events, but I have never felt... Read More more beautiful than after being made up by Sabrina. I have already recommended her to several people who saw pictures of the wedding and were blown away by how gorgeous the bridal party looked. Sabrina was incredibly efficient and kept on schedule (important with a large bridal party on a strict time-line!) I wish I could have Sabrina follow me around every day making me look as pretty as I did on the wedding day...
---
Sabrina Mae makes you look like you- only better.
Reviewed on

9/08/2011
lucy r
I'm just shy of "27 Dresses" and I have to say Sabrina is the most talented make-up artist I've worked with. She is thoughtful and listens to your input. I saw her work with a whole gaggle of bridesmaids, patiently giving as much GLAM as each wanted, or more natural looks for... Read More those wanting something more subtle. She made us all look stunning but we all still looked like ourselves- only better. Maybe because in addition to her keen artistry, while you're sitting in her chair, she makes you feel like you're already beautiful. I HIGHLY recommend Sabrina Mae.
---
Beyond Words
Reviewed on

9/08/2011
Melissa W
I was Maid of Honor in a wedding a couple weeks ago. Sabrina did the entire wedding party's make-up. I can not even begin to describe what an amazing job Sabrina did on the make-up and how professional and fun she is to work with. Every girl looked absolutely stunning!!! The... Read More best part, my make-up looked beautiful all night long! I have and would recommend Sabrina to other people and I WILL BE using her services again. Sabrina is the BEST! You will love her.
---
Amazing!
Reviewed on

9/08/2011
Alexandra W
I was MOH in a wedding two weeks ago and Sabrina did my makeup along with all the Bridesmaids and the Bride. Not only did she make us all look amazing, she was also so nice and fun to be around. I couldn't believe how quickly she worked too! There were at least 8 of us, and... Read More we never felt rushed. Sabrina's work is so incredible that I have already booked her for my own wedding in 7 months. I can't wait!
---
Best Make-up Artist in LA!!!!
Reviewed on

9/07/2011
Lisa W
I just got married last weekend, and I was fortunate enough to have Sabrina Mae as my make-up artist. After having a few make-up trials with artists around town, I decided to go with Sabrina because it was so clear that she is a gifted artist. I am very particular with what I... Read More like, and Sabrina listened to everything that I wanted, and paid close attention to my thoughts and ideas. I can honestly say that I have never felt more beautiful then I did on my wedding day. Sabrina uses the highest quality make-up, and never overdoes anything. She has a talent for creating beautiful dramatic looks while at the same time looking natural. Sabrina was with me throughout the day and did my bridesmaids make-up as well. Everyone was so happy and looked stunning. One thing that is also very important for a bride on her wedding day is to be surrounded by people who make you feel calm and supported. Sabrina's personality is so joyful, supportive, and easy going that having her with me leading up to my wedding just contributed to making it a wonderful day. I highly recommend Sabrina, and can guarantee you will be a stunningly beautiful and happy Bride on your wedding day!!
---
The best makeup artist around!!!!
Reviewed on

8/25/2011
Wyndee H
If you are having your makeup done professionally for your wedding, you should definitely book Sabrina Mae. Sabrina did my makeup for my July 2 wedding. She is absolutely amazing!! I don't wear any makeup at all (and when I say any, I mean, I might put on lip gloss every once in... Read More a while). The makeup she did for me was 100% natural, and she did everything I asked. We actually had 2 makeup trials before the wedding (per my request) just to make sure the makeup was exactly how I wanted it. She was happy to do it, and wanted to make sure I got exactly what I wanted. She took her time and made everything perfect. Sabrina is absolutely amazing in her makeup abilities - I was so happy on the day of my wedding and wouldn't have imagined anyone else doing my makeup. She is also extremely reasonably priced, extremely nice, and she will make sure that your makeup is perfect. Sabrina, thank you so much for doing my makeup. I was so worried to have anyone do it because I never wear any, and you took all my worries away. I am so happy that I had you as my makeup artist - you do an amazing job, and you are a wonderful person! Thank you for everything!! Wyndee
---