Home

Sanctuary Camelback Mountain
About this Vendor
Love Above It All
Sanctuary Camelback Mountain is the perfect boutique resort for an intimate celebration on your special day. Exchange vows amidst the stunning landscape and modern architecture with a unique romantic mountainside backdrop and breathtaking panoramic views of Paradise Valley.
Amenities + Details
Amenities
Handicap Accessible

On-Site Accommodations

Reception Area
For more details about amenities, please message the Venue.
Food + Catering, Planning
Contact Info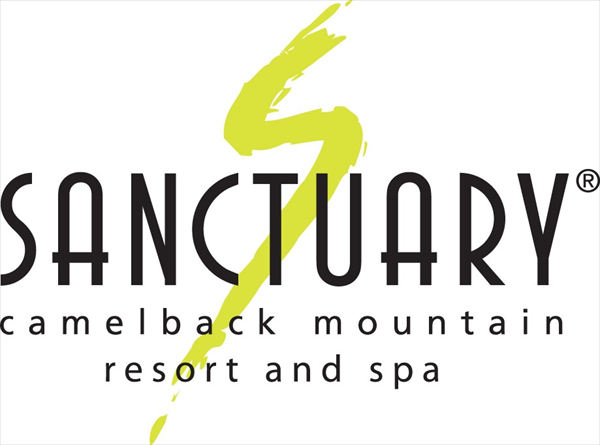 5700 East McDonald Drive, Paradise Valley, AZ
Beautiful Venue
Reviewed on

12/08/2013
Erin C
Sanctuary Camelback Mountain is a beautiful, perfect, one-of-a-kind venue for a wedding. The outdoor ceremony location is newly renovated and the backdrop is stunning. The outdoor cocktail hour has views of the entire valley, and the indoor reception room is classic and intimate. Lauren, the event/catering manager is amazing and helped with anything and everything that we requested. She planned out the timing of the entire night which made everything run so smoothly. She made everyone feel comfortable and we all had a fantastic time. The food is AMAZING and nothing like regular "wedding food". Almost all our guests were from out of town and they had an absolute blast at our wedding and kept commenting on how gorgeous everything was. Would definitely recommend this venue!!!
---
Extraordinary Wedding Venue
Reviewed on

5/25/2013
Caroline O
My wedding at Sanctuary could not have been more perfect. The whole resort is empirically gorgeous. You could have a wedding there without any flowers, or decorations and it would still be incredibly beautfil. The food is delicious and extremly better than what you would expect to be served at a wedding. Everyone who works there is extremly professional and hospitable. The event coordinator, Lauren Wickham is amazing and went above and beyond for us throughout the wedding planning process. Lauren recommended most of the vendors we used, gave us great ideas and was on top of every detail. Everyone we spoke to about having our wedding at Sanctuary knew who Lauren was and had nothing but amazing things to say about her. We had a destination wedding, all of our guests were impressed with the resort and the wedding. The resort staff made all of our guests feel special. There truly is no better wedding venue in Arizona
---
Amazing Venue!!
Reviewed on

1/12/2013
Stephanie S
The Sanctuary is the best place to have your wedding! The staff and venue are so friendly and helpful. Lauren thinks of and takes care of everything for you. I had a dream wedding at this place and the staff helped make it all happen! I more than recommend this place! Not to mention the food is to die for ;)
---
Fabulous Wedding Celebration!
Reviewed on

4/01/2015
Georgia D
Our daughter was recently married at the Sanctuary Camelback Mountain and it was a brilliant celebration! The venue is absolutely beautiful, the service and food was phenomenal. Kudos to Brittany, Catering Coordinator, for providing superb leadership on the big day… everyone had a wonderful time!!!
---
Sanctuary on Camelback Mountain
Reviewed on

2/07/2015
Sanctuary is hands down the most incredible wedding venue in Arizona. Everything was fabulous from the setting and staff to the AMAZING food by world renowned chefs! I was so impressed by the hard work their events coordinator Phoebe put into making sure every little detail of our wedding turned out perfectly! I highly recommend Sanctuary for any special milestone celebration in your life!
---
Amazing!!
Reviewed on

11/01/2014
Anne H
Everyone at the Sanctuary was amazing! Phoebe is the perfect person to ensure your wedding is the best; she is calm, thorough and fun, and I can truly say I had the time of my life on my wedding day! Chef Chad made incredible food, several people told me it was the best wedding meal they've ever had ;) the views are stunning, the people are fabulous and overall I would recommend this venue to every bride that wants to have the best wedding ever, I know I did!! Thank you to the Sanctuary!!
---
Walker/Saragusa Wedding 4/27/14
Reviewed on

7/14/2014
Amber W
The Sanctuary Resort was one of our first choices and we couldn't be happier with our experience! Everything was fantastic from our initial meeting with the wedding staff to the very end. They were great in helping us with every detail of the wedding planning process and always answered any questions we had. The day of the wedding, Sloane, our wedding coordinator, made sure everything went extremely smooth. All of our family and friends couldn't say enough how everything went off without a hitch. And, not to mention, everyone loved and raved about the food!! Then, of course, those breathtaking views you have for the ceremony and the cocktail hour, are priceless. The Sanctuary Resort created wonderful memories for us on our wedding day!
---
Unbelievable!
Reviewed on

7/14/2014
Regina O
The views from the ceremony are unbelievable...the best in Arizona, hands down! And since the remodel of the ballroom that occurred after the contract, we were able to enjoy it that much more from the ballroom (the curtains came down!) Food was excellent and the staff was friendly and professional! I would recommend Sanctuary to anyone planning a wedding in Arizona!
---
Superb Location and Staff
Reviewed on

7/08/2014
I had the pleasure to work with Sloane and her team on March 22, 2014. Aside from Sanctuary's stunning views, ease of flow for guests and top notch food- the service and care by the staff is everything a couple could ask for on their day. As a planner, it made the day flow with ease to have golf carts and constant attentive staff for the bride when taking pictures and getting ready. Sloane, the Catering Manager, and her assistant both went above to assist on the day- weddings truly are a a one and only special priority at Sanctuary. Joy, the banquet manager, picked right up where the catering team passed along the event, ensuring each detail of service was as our client had arranged it. The Catering Manager and all staff really work earnestly to go above and beyond clients expectations and make the day truly unique for each client. Can't wait to see the next beautiful wedding at Sanctuary- what a perfect spot for the big day!
---
A dream come true!
Reviewed on

7/03/2014
Jourdan R
We could not be happier with our decision to get married at Sanctuary. It was absolutely the most GORGEOUS setting with the most incredible views. Sanctuary (and Sloane) thought of every last detail to make our entire wedding experience absolutely perfect - including strawberries and champagne waiting for us in our room at the end of the night! All of Sanctuary's employees and staff were so wonderful! They made us feel like the most important people at the resort that day. From Sloane to Phoebe to the valet staff to the bartenders... everyone was just so genuine and kind, and seemed to be sharing in our happiness that day. It just made the experience that much more magical. My husband and I had narrowed down our venue choices to Sanctuary and one other place, but in the end we realized there was no place that could compare to Sanctuary. And there really isn't. Our friends and family have been telling us non-stop how beautiful everything was and how delicious the food was. In fact, many people have said the food was the best they had ever had at a wedding. We 100% agree. We also happened to use several Sanctuary-recommended vendors (florist, DJ, cigar roller), and they did NOT disappoint. Their recommendations are spot on. I truly can't say enough wonderful things about Sanctuary. Waking up the morning after the wedding, it all felt so surreal. I will always remember that incredible day... thanks to Sanctuary I got to marry the love of my life in the most beautiful setting imaginable. It was truly, truly a dream come true.
---
Love this venue!
Reviewed on

7/03/2014
Jasmyne S
I am a wedding planner and recently planned a wedding at the Sanctuary Camelback Mountain. I love this venue because it offers such a beautiful setting and backdrop for your wedding day that very little additional decor needs to be set. The mountain view during the ceremony and reception is breathtaking! The staff is what really makes this place like no other. Customer service is such a huge priority and it shows in everything they do from the planning process until the end of the wedding. They were able to accommodate without hesitation every request from the bride and groom and helped make their day perfection! They were great about making sure the rooms to get ready in were prepped, they knew exactly when pickups on the golf cart needed to happen to get the bride around for photos and they made sure the bride and grooms suite was perfectly prepped for after the wedding including candlelight, chocolate covered strawberries and champagne. They were so on top of things and super easy to work with. All of the food was amazing and guest are still raving about how delicious everything was. I look forward to working with Sanctuary again!
---
Amazing Venue
Reviewed on

6/26/2014
As a wedding planner, producing events at the Sanctuary is a dream! The service leading up to the event is always timely and enjoyable. The staff present on the day of the event makes it possible to focus our energy on our clients, their families and the aesthetics and timeline of the day. The service, food and the views are my top three PRO's to this venue.
---
Sanctuary Resort Camelback
Reviewed on

10/10/2013
Cassandra M
I cannot recommend the Sanctuary Resort as a wedding venue. Everything was perfect and was flawlessly executed. Lauren, the wedding coordinator, was a great part of making our day perfect with her suggestions and execution with our wedding planner. It is perfect if you are looking to host a group of 150 or less, but might be too small if you are looking to having more guests, it was the ideal intimate site we were looking for and we couldn't have been happier.
---
Blissful Day
Reviewed on

8/21/2013
Jenny C
When my fiancé at the time wanted to have our wedding in Scottsdale I was totally on board, but not knowing much about the area since we live in L.A. I thought it might be hard to find a perfect location. We set out a weekend to look at about 6 different places from The Royal Palms, Biltmore, The Ritz and finally Sanctuary! All I can say is Sanctuary hands down was the best place. From the views to the service it was amazing. It took us about 3 seconds for us to decide we wanted to have it there. We worked with Lauren who was honestly the most amazing, easy going and super accommodating person I know! She made the whole process easy, and planning this all from another state made things stressful, but not at all with Lauren. When we did our food tasting I was absolutely taken back on how good the food tasted! We wanted to have the best food at our wedding, and by far this was the best food I have ever had! As our wedding day approached I can't tell you how amazing the entire staff was for us. Graham helped us with accommodating our guest and he was AWESOME! Anything anyone needed he got it taken care of. The day of our wedding is something I will never forget! Everything went so smoothly I didn't have to worry about a thing. The weather was amazing (we got married in April). There was not one single thing I could think of that I didn't like. The signature drinks, the food, the cake the location....AMAZING! Yes our wedding wasn't cheap, but at the end of the day it was the best day of our lives! Not to mention all of our guest said our wedding was the best they have been too! We still have guest talk about it to this day. Sanctuary hands down is the best place to get married in Scottsdale. Thanks to Lauren and the Sanctuary staff for making our wedding perfect!
---
Wedding at The Sanctuary on Camelback
Reviewed on

6/12/2013
Michelle I
My husband and I were married at The Sanctuary on June 1st and could not be happier with the choice we made! The mountain views, beautiful landscape, and desert flowers and ambiance gave our wedding the sophisticated, warm, and desert glow we wanted for our out of town city guests during our ceremony. The reception was just gorgeous, and we have been receiving non-stop compliments on how delicious the food was...from the appetizers, to the filet, to the sea bass--everything was delicious! This was all made possible thanks to the catering manager, Lauren--she is from the very first step, your best support system and she will give you fabulous recommendations and tell you the truth when asked her opinion. She is patient, extremely thorough, and detail orientated and she helped make our wedding absolutely perfect. The Sanctuary is so lucky to have her! There are absolutely no regrets in having our wedding at The Sanctuary..we would do it all over again! An absolute gem of a place to get married in!
---
Wedding at Sanctuary Camelback Mountain
Reviewed on

6/11/2013
Lydia K
We were very happy with the service and quality from Sanctuary. Lauren was our wedding coordinator, she was very knowledgable, patient and helpful. The food was amazing, our guests love the salmon & chicken dishes that we picked. We got a lot of complements from our guests for the venue, foods and the flowers. I highly recommend Sanctuary Camelback Mountain for a wedding venue.
---
My Dream Wedding!
Reviewed on

3/31/2013
Rebecca K
I cannot say enough about Sanctuary Resort and the people that work there! We chose the location because of the beautiful setting and architecture. Also, the ballroom was modern and had full windows, allowing our guest to see the view even from inside. I had looked at a couple other beautiful resorts where the ballrooms reminded me of corporate meeting places. Sanctuary's was different. I worked with Lauren Wickham, Catering Manager @ Sanctuary, in planning the event. Lauren made the whole process easy and coordinated all logistics with my vendors. She was great at making recommendations that fit my taste and style. I never felt like she was trying to up-sell me; she always seemed to focus on my what would work best for me and my budget. Although the days leading up to my wedding were perfect AZ spring weather, there was a drastic change on the day of my wedding. Temps dropped to 50s and it was pouring rain and hailing. Lauren had a back up plan in place and made all the necessary changes. Even though we didn't end up having the ceremony outside, it was still perfect! The ballroom is lined with glass windows, so my guests could still see the beautiful view (and the sun came out for the ceremony).  My experience planning the wedding and the actual wedding day were great. I would recommend Sanctuary to anyone looking for a venue that is gorgeous inside and out.
---
Sanctuary
Reviewed on

3/21/2013
Ashley O
I had the most amazing wedding at Sanctuary. They went above and beyong to make our day as special as possible! I was 100% happy with the way everything turned out having our wedding at Sanctuary and the team was outstanding.
---
The Most Perfect Day!!
Reviewed on

12/17/2012
Jenny G
Sanctuary is truly top-notch, first-class, and the best of the best. Everyone at the resort is so warm and friendly and genuinely wants you to have the wedding of your dreams! We got married on October 27, 2012 and it was the most magical day of our lives...and Sanctuary deserves a huge thank you!! I couldn't imagine going through our day without Lauren Wickham, the wedding coordinator - she is beyond amazing. Everything we needed - she helped us...and she just adds to the special day with her sweet personality and fun self. I can't imagine ever getting married anywhere else - this place is to die for. P.S. People are still talking about the food - best dinner/open bar/service EVER.
---
An ABSOLUTE dream come true! I wish I could do it
Reviewed on

11/30/2012
Melissa D
The moment I saw the Sanctuary for the first time I knew it was perfect! Besides all of the obvious stuff (beautiful location, perfect ceremony site, amazing venue) Sanctuary really was a dream. From start to finish I really can not say enough wonderful things about this venue. Lauren Wickham, our Catering Manager was beyond amazing. She helped calm my nerves and she is a pro at what she does. Everything was beyond perfect. Near the end I think I either called or emailed Lauren twice a day and she always replied with a smile. Not only is she extremely professional but she is on top of her game. Every step of the way I was impressed. We had quite the extensive decor set up and her and her team handled everything. My bridesmaids and I got ready in their 'Vista' boardroom and this room is the perfect set up for getting ready. I was really blown away at how well everything worked out logistically. They really do have it set up perfectly for weddings. The service we received from everyone at the hotel was beyond perfection. On the day our our wedding I really did feel like a princess and I cannot thank Lauren and her team enough. If you want the most beautiful, elegant wedding with perfect service and seriously delicious food you've found it here. My guests are still talking about the food, the venue and the service. I work in the hotel industry myself, so as you can imagine I had certain expectations. I was blown away by the stellar organization and overall experience. After our reception we were treated to one of their 'Spa Casita' Rooms. Yup, this suite was gorgeous and I was really disappointed we had to fly out so early the next day! All in all it was the perfect day that my husband and I will never forget. Truly a dream come true! PS. The best part is you can go back for years to come! I can't wait to spend our anniversary there. The rooms, food and drink selection are AMAZING!
---
So beautiful
Reviewed on

11/20/2012
Jaci B
The Sanctuary was a gorgeous venue for our wedding. Beautiful views, scenery, event space! And the food is amazing, all our guests commented that it was the best wedding food they ever had!
---
Dream Wedding
Reviewed on

11/08/2012
Becca F
I was an out of town bride, planning a destination wedding in which all the guests also had to fly in. I cannot tell you how helpful Lauren and her staff were. I had to make a few special trips to AZ throughout the year leading up to the wedding, and they were always very accommodating in arranging visits, tasting, etc. As for the wedding weekend itself, honestly not a single thing was out of place, forgotten or neglected. It is amazing how much behind the scenes work goes into a wedding a Sanctuary; as the bride, my only worries on the big day had to do with reapplying lip gloss! My guests all had an amazing time and were blown away by the scenery, decor, food and level of service. Top notch all the way. I am incredibly happy with our choice to get married on this property, they brought my vision to life!
---
Truly Memorable
Reviewed on

11/02/2012
Rachel M
Lauren Wickham and the team at Sanctuary make planning a wedding stress-free and simple. Every aspect of the wedding (the location, planning process, food, etc.) was top notch. My husband and I had such a wonderful wedding at Sanctuary and would recommend it highly to others. We received so many compliments on the event from our guests - especially on the food. We look forward to being able to come back to stay at the hotel in the years to come to relive the memories.
---
INCREDIBLE
Reviewed on

10/09/2012
Selina E
Everything was above and beyond. I toured a few places but nothing compared to the Sanctuary. Lauren is the best. She helped me so much and the day of my wedding ran so smoothly it was a dream come true. She answered everything and took care of any stress I had. This place is the most beautiful place ever and Lauren and her staff and the best! I am so glad I got married here!
---
Perfect wedding weekend!
Reviewed on

7/09/2012
Lindsay P
My husband and I hosted our wedding at the Sanctuary last weekend and everything was flawless. Lauren Wickham, our catering manager, was top notch. Before I could ask for something, it was already delivered or handled. The staff at the facility, including the talented mixologists in Jade Bar and the helpful associates in the spa and fitness center, could not do enough for us - our guests were blown away. The setting is unbeatable and the property, right down to the amenities in the sleeping rooms, is pristine and welcoming. Thanks to the Sanctuary team for the most memorable weekend - we will be back!
---
Send Message