Home

Sara Kelley Photography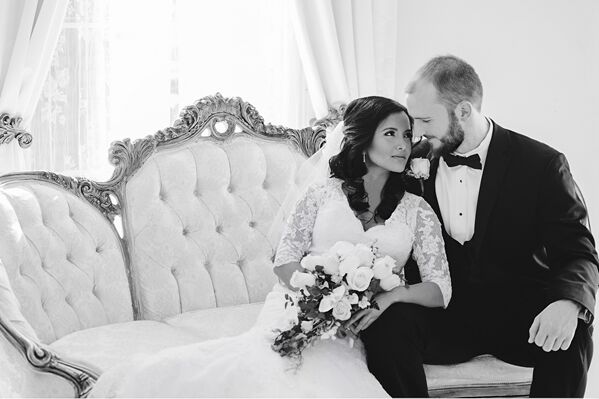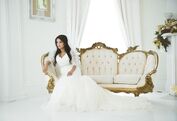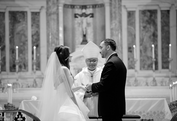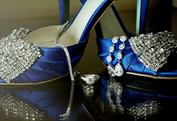 About this Vendor
Stunning. Romantic. Timeless.
From the first meeting to the final album delivery, you know that you can count on Sara Kelley on to help capture every stunning detail and every memorable moment of your day. Your wedding day is full of emotions – nervousness and joy, tears and excitement. Let us be there to capture it all!
Details
Bridal Portraits, Day After Session, Engagement, Trash The Dress
Photo, Second Shooter Available
Contact Info

Baton Rouge, LA
Baton Rouge - South LA
Amazing lady and even better photos :)
Reviewed on

4/10/2013
Meghan L
Sara was the second vendor I booked (15 months ahead) after securing my venue and date. Like many brides, I spent hours aimlessly searching the web for the perfect photographer. I fell in love with Sara's pictures and after meeting her, her lovely personality. She is laid-back... Read More and has been such a huge help providing advice throughout the entire wedding process. Our engagements shot in City Park/French Quarter were awesome and my bridals shot at Rip Van Winkle Gardens in New Iberia were nothing short of amazing. I received tons of compliments!! I know our wedding photos will be just beautiful. Sara was very easy to work with and a word of advice--If your phone calls or emails aren't answer in what you feel is a timely manner--email or call again. We are all human people and forgetful :) With that being said, I wouldn't trade having Sara as my wedding photographer for anyting. I truly believe your photos are a serious investment and you get the quality you pay for. Without a doubt, I would recommended Sara---so what are you waiting for?
---
Not just a photographer, but a friend as well
Reviewed on

8/27/2013
Keri O
My husband and I chose Sara Kelley based on reviews we read on theknot and looking over her portfolio online.My husband is active duty military, so most of our wedding was planned from out of state with little time to go to Louisiana and physically meet with people. We booked... Read More Sara a year in advance (over the phone). I am not usually a phone person but she was so friendly and welcoming to me that I felt like we has been good friends for years and I never felt pressured or obligated to book with her. I was finally able to physically meet with her about 5 months before our wedding, due to my schedule not hers. We talked for hours about not just her photography but of the wedding overall and I felt that she listened to me and the types of pictures I wanted taken, not just cookie cutter ones that you see done by every photographer. I was really apprehensive about looking unnatural in my pictures because I hate posing and all that stuff. Sara made it easy and not stressful at all. In fact I will say that the pictures were the least stressful thing of that entire day. She also went above and beyond at the reception. My maid of honor set up a photo booth with her IPad and the lighting was awful, Sara took one of her personal lights and set it up for us so that our photo booth pictures would look better. I get compliments all the time on the wedding pictures we have up in our home. She truly cares about her clients and is a great photographer on top of everything else.
---
Quality work and Very reliable
Reviewed on

8/27/2013
Kim B
I chose Sara Kelley bc of her work I've seen on her website. I love the natural look she gives her clients. Booking Sara was great. I am nothing but amazed by our engagement pictures, bridals and cannot wait for our wedding day photos. Communication was great with Sara! She... Read More always answered my emails, answered my phone calls and when she was busy, it only took 1-2 days for her to get back with me. I loved everything about you Sara! Thank you so much for your work!!
---
Sara Kelley Photography
Reviewed on

10/16/2014
Kristie D
Sara Kelley surpassed every expectation I had for a wedding photographer. I randomly found her through an online search and loved the pictures she took at the church I was getting married in. When planning a wedding from afar, it is important to trust the people that are going... Read More to capture the memories of your special day. Sara was nothing short of amazing. Her personality touches everyone she comes in contact with and her passion for wedding photography pours out in her excitement to be a part of your wedding day. Brides are her passion and she never ceased to keep me grounded throughout our engagement. She is truly one of a kind and you will not be disappointed to share her positivity, even on your wedding day. Her work created memories that will last us a lifetime! We cannot thank her enough for making our day complete!
---
Spring Wedding
Reviewed on

6/02/2014
Sarah M
Sara Kelley was very nice and helpful with figuring out the timeline of the wedding. The photos came out great! I would definitely recommend her!
---
Thankful Bride
Reviewed on

8/27/2013
Rebecca H
Dear Brides, I was lucky to meet Sara at a small bridal show one night two years ago! Although my fiancé and I decided to have a really long engagement I stayed in touch with Sara through Facebook and fell in love with her pictures and all the sweet comments people would... Read More write. Finally after picking a date Sara has been wonderful with scheduling our engagements, bridals, and wedding day times. She has made me feel special through each step. Luckily she is really creative and I don't have to think much during our photo shoots because she knows poses that are flattering and keeps the whole session upbeat! My engagement pictures are beautiful and I can't wait to see my bridals and wedding day photos! If you want a photographer that has beautiful work and a beautiful heart pick Sara Kelley Photography!
---
FANTASTIC PHOTOGRAPHER
Reviewed on

6/17/2013
Rayla H
Sara is such a great photographer and a wonderful person. Her personality is super sweet and she is so patient and really wants to see your vision come to life. Sara also works with you when your dates are a little close (we took our engagement photos a little late LOL) Sara... Read More always checks in with you, she answers emails in a timely fashion, and she gives you ideas or suggestions if needed or wanted. The day of the wedding went off without a hitch. She arrived on time and ready to have fun! She captured beautiful moments for us that we will cherish. She photographed the wedding as if it was a video so we could relive the moments. The quality of the photos are superb and seemless. If you are looking for a photographer that seems more like a friend than a vendor with top of the line work choose her because she is awesome!!!
---
Photographer
Reviewed on

10/16/2012
Aubrey L
Sara is not very efficient in responding to emails. She is great to work with, other than that.
---
Sara is an amazing photographer and person
Reviewed on

3/22/2012
Rachelle' D
Let me just begin by saying how blessed I have been to find such a great photographer. This was the last vendor I booked for our wedding and she did not disappoint. We searched forever and I though Sara was the best; she had the style I was going for and paid attention to all... Read More the little details that I was into. After our engagement session, I got so much positive feedback. Everyone thought our images were stunning. Our wedding is in a few weeks and I have no doubt that she will do an amazing job. Love ya Sara! Rachelle D.
---
Sara: amazing photographer and person
Reviewed on

11/04/2011
Kaley M
Sara Kelley is an amazing photographer. She recently did my bridals and my wedding pictures. She has a great eye for pictures. She was also great to work with. She has an amazing personality. Always positive and happy. Great with her clients. She not only became my photographer... Read More but also a friend. She is very easy to keep in touch with during the wedding planning process. She quickly returns calls and emails. It is very comforting knowing you can count on her. Not only is the photography great but the prices are also. I am very glad I was able to have Sara Kelley as my wedding photographer.
---
Amazing
Reviewed on

11/03/2011
Katie P
I was referred from my sister to Sara Kelley Photography and it was a great choice. She is very personable and professional. Her prices are amazing compared to what else I've seen out there and her work is amazing! I would refer her to anyone I come across!
---
Sara Kelley - Great Choice!!!
Reviewed on

11/02/2011
Jeanne B
I came across Sara's website while searching online and ironically realized that she was married to an old friend's husband's brother....small world. I had never met Sara before but after meeting with her I knew she was the perfect fit for the type of wedding I wanted. She is... Read More very easy to work with and plan with, and her pictures are amazing. We just finished taking our engagements and I actually took my bridals yesterday. She is very hands on, friendly, and fun....I would definitely recommend her to anyone....and I'm picky. lol. I can't wait to see all of the finished and edited versions of our pictures. I have complete confidence that they will be wonderful.
---
Great!
Reviewed on

11/02/2011
Joanna W
I have only done my engagement pics so far, but I love Sara's style. We brought my fiance's daughter with us and Sara was excellent with her. I found her through this site, but her pictures speak for themselves. I love the way she can capture moments and feelings. I can't... Read More wait for the wedding because I know the pictures will be phenomenal! I have since completed my time with Sara and I just love her. My bridals were amazing and my requested retouches were phenomenal. She is a sweet person and so great!
---
No Regrets!
Reviewed on

10/02/2011
Tonjia C
I had a hard time finding a photographer for my wedding that would be pleasing to me and my in laws. I searched high and low. The photographers that I was interested in did not fit my budget. I lucked up and found Sara's page on Facebook. I fell in love with the quality of her... Read More work. After finding her my now sister in laws had to meet her. When we met her she was very friendly and had that warm comforting vibe. I knew we had to to pick her she met all my requirements & my budget. On my wedding day she was professional & prompt. She was there before the scheduled time. For my size church Sara was still able to catch memorable pictures that I will have and cherish for a life time. I would highly recommend Sara. She has the quality, style, and she is budget friendly. Im glad that I didn't pick someone mediocre. All I can say is Awesome! Awesome! Awesome! Sara is Awesome!!!!
---
AWESOME PHOTOGRAPHER!!
Reviewed on

9/30/2011
Jessie C
I would recommend Sara to anyone who is looking for an amazing photographer at a great value. We booked Sara after coming across her pictures on the internet because I instantly fell in love with them! Our engagement pictures came out fantastic, I could not be happier!! I... Read More have received so many compliments from friends and family about our photos. Sara was so easy to work with, she was up for anything. We ended up taking her on a boat ride for our engagement pictures so we could get some pictures on the water. My wedding is next week and I can't wait to see how my wedding pics will turn out!!!
---
Awesome photographer! You will not be disappointed
Reviewed on

7/21/2011
Megan M
I randomly found Sara online and after meeting her in person I knew she was perfect for our May 2011 wedding. We shot our engagement pictures in a cane field that she searched out for us and she was completely open to trying all of my crazy ideas. Of course they came out even... Read More better than I had ever imagined which made us even more excited to see how our wedding pictures would turn out. Not only did our wedding pictures turn out amazing but she was willing to set up a photo booth for us at the reception ( her first time to try it) and even had her husband pitch in as the camera man. What I loved most about working with her was she really listened to what we wanted and totally let our style show through her pictures. I would highly recommend her based on that alone but it doesnt hurt that her prices are amazing too! You will not be disappointed!
---
Beautiful photos, wonderful photographer
Reviewed on

12/28/2010
Meg L
Our wedding is in April 2011 and Sara was the first vendor we booked. After seeing her blog filled with her gorgeous work, we knew she was the photographer we wanted to capture our day. The images she is able to capture are amazing. She shot our engagement photos and our family... Read More can't stop raving about them. We even decided to a step further and have them incorporated into our guest book. Sara is full of great ideas and has a knack for capturing personalities in her beautiful photos. After falling in love with our engagement session, we can't wait to see what she captures on our wedding day!!
---
Wonderful
Reviewed on

12/26/2010
Jessica W
My wedding was in June of 2010. I thought Sara Kelley did a wonderful job of capturing the moment. I recieved my pictures quickly after the wedding. She also done my engagment pictures. I was pleased with all my photos she took. I would use her again and would recommend her to... Read More others. Jessica Young
---
Send Message