Home

Sara Mathis Productions
Details
Rehearsals + Parties, Wedding
Online Proofing, Digital Files, Second Shooter Available, Social Media Sharing, Full-Length Video, Highlight Video, Video, Photo + Video
Contact Info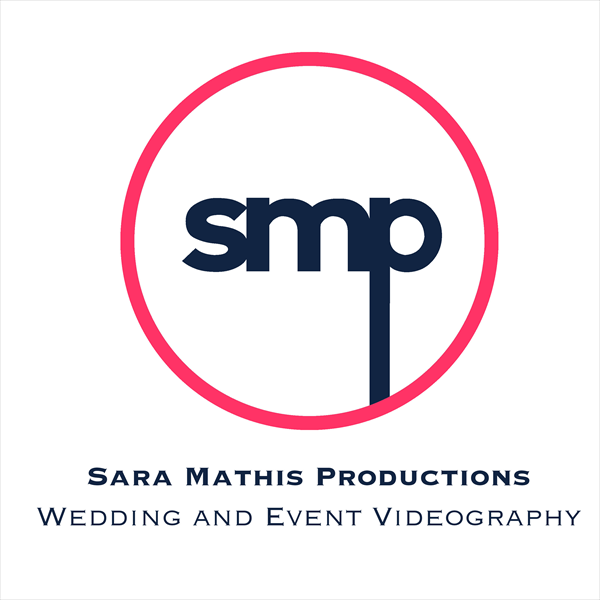 Reviewed on

6/14/2017
Katie N
Sara and her husband are AMAZING! I wasn't sure I even wanted a videographer and we chose them because they came recommended from my wedding planner and were reasonably priced...but got SO much more than we thought! NOW I HIGHLY RECOMMEND A VIDEOGRAPHER! They were fun to be... Read More around during the wedding, my guests loved them, and my cheeks hurt from smiling so much every time I watch our video. Highly recommend Sara Mathis Productions...they also just started using a drone which added a lot to the video when showing off the venue.
---
Reviewed on

9/20/2016
Justine N
Sara and her husband are absolutely incredible! Hiring them was the best (last minute) decision I made! I hired them 5 days before the wedding, and they were so gracious to meet with me 2 days prior and be ready for my big day!! I cannot even put into words the appreciation I... Read More have for the work her and her husband did on our wedding day. They fit right in with my coordinator, photographer and all of the vendors to help make our day so special!! Sara is so sweet and made me feel so comfortable in every situation while capturing all of my special moments, and her husband took care of the guys and captured all of their special moments. 9 days after the wedding I received an email with our wedding video--yes, 9 days!!! They are unbelieveable--and the video, breathtaking. Every single aspect that I wanted captured was done, and pieced together in a way that helped me relive our wedding day. Their attention to detail and their ability to put together our story through their video is amazing. I cannot express how happy I am with their product. Their ability to capture every detail and rewrite the story of our day using their film is amazing and I would absolutely recommend them for your big day!
---
Reviewed on

3/14/2016
Erin R
We are so glad that we found Sara in our wedding planning process. We were on the fence about whether or not to hire a videographer and then we met Sara and it was a no brainer. Sara did an amazing job capturing our wedding day. From filming us getting ready to our grand exit... Read More she and her husband were there with their cameras rolling. We received our trailer the day we returned from our honeymoon which was a huge treat! I never thought our wedding day could be summed up in 5:30 minutes but she did just that and blew away all expectations. It was so fun sharing the trailer with all of our friends and family many of whom said they felt like they were at the wedding just by watching the video. The full video was also amazing and we received it super fast. We loved seeing things we didn't personally see during the day and we will truly cherish our video for al lifetime. Sara was so easy to work with and I would recommend her to anyone considering a videographer.
---
Sara Mathis Production Captured Our Wedding Day Perfectly!
Reviewed on

1/31/2016
Many brides can be on the fence on whether to spend money on a videographer. I was one of those brides, but after a lot of thought I knew that it would be a way that we could go back and watch special moments during our big day that we might have missed in all the hustle and... Read More bustle. I am so glad I finally decided to get a videographer. Sara Mathis Productions went above and beyond my expectations and was worth every penny! I had actually never met Sara before choosing her to be our videographer since we were planning an out of state wedding. But after talking to her and seeing her work on her website I knew that how she pieced together her videos was exactly what I had envisioned. Sara was super organized. She contacted me about a month out from the wedding to go over all the details to make sure she captured all the elements of our big day. The day of the wedding Sara's husband is the second videographer so they capture many different angles. They were such a delight to be around and work with. Our photographer loved working with them and they stayed so out of the way that you hardly even realized they were there filming the whole time, resulting in many amazing shots that we didn't even realize they caught. They were both so personable and very good at making any nervous bride feel at ease. Sara is also so incredibly sweet and thoughtful. She made sure I was completely happy with the highlight video and took any edits/suggestions I had and incorporated them. When she sent us the package with our full DVDs she also included movie candy/snacks in the package for us to watch it together. That was the cutest idea ever! I cannot recommend Sara enough to other brides. She truly created something we will cherish for the rest of our lives!
---
Reviewed on

10/01/2015
Madeline V
Working with Sara and her husband Taylor was an amazing experience!! They were so easy to work with and very flexible, providing us with many options. Sara sent me our highlight video while we were on our honeymoon, and I am absolutely obsessed with it (along with the rest of... Read More our friends and family.) I highly reccomend working with them, they are awesome!
---
Sara Mathis productions is awesome!!!
Reviewed on

6/16/2015
She and her husband do an awesome job !!! They blended in did not ask of to much and were so extremely nice!!! The quality of their work is five star with a three star price!!! I got my wedding DVD in the other day as I watched I thought it was a movie the quality and the time... Read More she took editing it was to perfection. She even goes above and beyond to do anything she can for the bride on that day I was hungry and she gave me a protein bar. I will recommend Sara Mathis productions any day!
---
Hiring Sara is a MUST!
Reviewed on

1/08/2015
Allison D
I was on the fence about whether or not to get a videographer. It was one of those items I thought I could leave out because of our tight budget. However I can't believe now that I thought about not getting a videographer. Sara was a joy to work with. She went above and beyond... Read More in being there for my entire wedding day to capture all of the moments even though it was a very long day. Everyone loved the video montage she did for our wedding. The day went by so fast and its such a blur, having the video really helps to remind us what a wonderful day it really was. I researched so many wedding videographers and it was hard to find one that was reasonably priced and had a great quality. A lot of the other videgraphers that were in the same price range had blurry images and the camera shots were not steady. Sara's video she made for us was crystal clear and it was so steady it was like you there. I have watched our video so many times so far and my Dad has shown it off to everyone he works with because they were asking how the wedding went. If you go with Sara for your wedding video you wont be disappointed.
---
Best wedding vendor decision ever, hands down!
Reviewed on

10/23/2014
Hannah K
We used Sara Mathis Productions for our wedding in October, and we can't say enough good things about her! She was prompt, professional, friendly, VERY reasonably priced, and a fantastic videographer! Not only did she travel 2 hours for our wedding, but she also made sure that... Read More every possible detail we could think of was gone over beforehand so that we didn't have to think about it the day of. She was open to our wants and ideas, and was extremely accommodating. We had our trailer video just 5 days after our wedding, and it's so beautiful we can hardly stand it. She perfectly captured the moments we hold as the most important of our lives, and has given us a way to relive it for the rest of our lives. We love her!
---
Love Sara!
Reviewed on

9/29/2014
Lisa M
We were so pleased with Sara's professionalism and timeliness in the delivery of our wedding videos. We got the videos so quickly after our wedding. The songs she chose were absolutely perfect, and we didn't even give her any specific input on that. Our videos were awesome, and... Read More her prices for what we got (5 DVDs, rehearsal dinner coverage and ALL day wedding coverage) was an amazing value!
---
The best decision I made with vendors was to have Sara as our videographer!
Reviewed on

5/12/2014
Rachel C
Sara did an outstanding job videoing my wedding day from start to finish. She was there to video everything from me and the bridal party getting ready to our sparkler exit at our reception. She traveled out of state to video my wedding and worked the entire day. She was so... Read More unobtrusive that most of our guest didn't even know we had a videographer. She quickly turned around a Highlights video which is about a 9 minute video that captures all the best parts of our ceremony and reception in only 3 days! The Highlight video is timed perfectly to music. My husband and I watched the video multiple times during our honeymoon. She provides a link to the video that you can easily share with friends and family and post on Facebook. She is also providing multiple DVD's of the highlight video as well as an edited version of the ceremony. I will be able to give both my parents and my husband's parents a copy which they will really enjoy. I will cherish the videos forever! I would absolutely recommend Sara to anyone who is looking for a videographer.
---
Best Wedding Decision I made, besides the groom of course!
Reviewed on

1/30/2014
From start to finish, working with Sara Mathis Productions could not have gone better! Adding a videographer to our wedding plans was a last minute decision (3 days prior!) and now we can't imagine not having such a beautiful video to cherish forever. Sara spent the entire day... Read More with me, unobtrusively capturing all the moments that a bride focused on getting ready misses entirely. Without any direction, she was able to edit the hours of footage down to perfect 6 minute "trailer" showing the best and sweetest moments of the day, choosing even the perfect song to capture us and our day exactly. We love being able to easily share our trailer link with family and friends that couldn't make the big day and we find ourselves watching it in happy tears quite often. I highly recommend Sara Mathis Productions to anyone considering have a videographer as part of their big day as well as to anyone that hasn't yet thought of it!
---
Wonderful save the date video!
Reviewed on

1/17/2014
Sara Mathis created a beautiful save-the-date video for me and my husband. We have received more compliments than we can count and we know we will cherish the video for years to come. Sara was professional and fun to work with. The shoot was not at all stressful, and I credit... Read More Sara with keeping it that way. Any couple who is looking for a talented, creative videographer to put together a video for their special day should look no farther!
---