Home

Savannah Event Catering
About this Vendor
Simply Elegant Cuisine
Savannah Event Catering has been providing freshly made cuisine & timely reliable service to the historic city of Savannah & the Low Country since 2008. From intimate weddings to large corporate gatherings, we are equipped to easily accommodate every event. Our knowledgeable, well trained staff arrive on time, impeccably dressed and work efficiently to deliver a flawless event. Creating your perfect menu is easy with our prompt and dedicated office staff helping to make your vision a reality. Let our experience guide your imagination to the event you've been dreaming of. By including china, silverware, buffet equipment as well as service staff, our turn-key catering makes planning simple. The only thing you should worry about on the day of your event is which delicious food to eat next!
Details
American, Chinese, French, Indian, Italian, Latin American
Gluten Free, Kosher, Organic, Vegetarian
Buffet, Catering Clean Up, Catering Delivery + Setup, Chef Stations, Passed Appetizers, Seated Meal, Servers, Food + Catering
Contact Info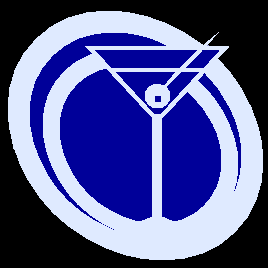 Reviewed on

12/14/2017
Christina B
Could not have been happier with Savannah Event Catering! Am so happy I went with them. Chef Mark created a unique menu that reflected our personalities and our families very well, and they were incredibly accommodating with changes and food allergies. We got so many comments on... Read More how delicious the food was (a big compliment from my foodie family), and were super excited for leftovers. The waitstaff was so lovely, and they made sure the bridal party all got some of the (delicious) appetizers during photos - which was much appreciated. The donut bar was an absolute HIT!!! I was skeptical before we tried them but oh my goodness! And everyone is still talking about it weeks later. If I ever have any event in Savannah again I would work with them again in a heartbeat.
---
Reviewed on

3/08/2018
Megan J
I would highly recommend Savannah Event Catering for your wedding. Take the time to do a tasting before making your selections. Mark prepared a large choice of appetizers and main dishes and helped us put together a menu that satisfied everyone. We had a buffet with one... Read More station. The food was wonderful, the presentation, quantity and quality was excellent. The staff did a great job and was very professional. If you are looking for an alternative to a traditional wedding cake (we had a small one for the cutting), the flaming donuts were a huge hit. Not only a great presentation, they were delicious.
---
Reviewed on

1/22/2018
MM D
Great service and great food!
---
Reviewed on

10/31/2017
Travis A
We were incredibly impressed by the food and service provided by Savannah Event Catering. Their food has been the best I've ever had at a wedding (they catered other events I've attended) and our guests were impressed by the quality. The shrimp and grits were a huge hit! The... Read More planning process, tasting, and the big event went flawlessly. Their pricing is a great value for what you get. I strongly recommend Savannah Event Catering!!
---
Reviewed on

10/23/2017
Susan M
Mark Scomo and his staff are dream caterers. Right at our tasting, we knew they were the team for our daughter's wedding. Mark's farming doughnut bar is his specialty and cap of a wedding deliciously. Because those were last, people kep talking about them but ALL the food was... Read More incredible. Presentation is very nice, staff is helpful, couldn't ask for better!
---
Reviewed on

9/25/2017
Gloria S
There are not enough words to express how delighted we were with our wedding reception catered by Mark Scomo from Savannah Event Catering. From the moment we contacted Mark about our wedding, he paid attention to every detail, asked appropriate questions and provided expert... Read More advice in areas that we were unsure of. On the day of the wedding, everything was just as we had planned. The decor was stunning and the food was absolutely delicious. Chef Mark and his staff were attentive without being intrusive and went above and beyond all of our expectations. I would highly recommend Savannah Event Catering to any couple.
---
Reviewed on

10/15/2016
Kyle A
We made a great decision by choosing Savannah Event Catering for the wedding. Then, we made a poor decision by trying to find a different rehearsal dinner caterer / venue. Then, we made a really awesome decision to select them for the rehearsal dinner as well! For the rehearsal... Read More dinner, they brought what was quite possibly the best low country boil we've ever had - the staff that came to support the event was courteous, friendly, quick to help in whatever way possible, and made the event even more amazing than we thought it could have been! For the wedding, I don't even know where to start! The appetizers were a hit (we took the Brie/Raspberry phyllo cup recipe and scored some points recently with a dinner), and the stations were each really amazing - can't go wrong with shrimp and grits; also can't go wrong with Chicken and Waffles! And to wrap everything up, regardless if you get a groom's cake, you have to get the flaming doughnut bar - it was a spectacle to see and was one of the best things we had at the wedding!
---
Reviewed on

8/21/2016
Heather C
Mark and his staff did a fantastic job. From the moment I met him for our tasting, I knew he was going to do a fantastic job. He made suggestions to help elevate our meal. The day of, his staff arrived on time and were very professional. Not a single person had anything bad to... Read More say about the food and what little leftovers we had were quickly claimed.
---
Delicious food!
Reviewed on

3/27/2015
Tabitha H
Mark and Hayley are wondereful to work with. They are so flexible and have great communication, which is incredibly important! The food was absolutely fantastic and our guests were definitely impressed. The donut flambe dessert bar is simply amazing! Our guests are still... Read More raving about it.
---
Caterer Extraordinaire
Reviewed on

9/10/2014
Judy U
I just want to say thanks to Mark and his team for the wonderful job they did at the wedding of Janie and Chris on April 19th at Tybee Island Wedding Chapel. From the initial meeting to the final dish at the reception Mark was a joy to work with. Rather than simply offer... Read More a tasting of the "set" menu that we had given him, he prepared a few of the dishes we had specified but also presented other choices that were in keeping with the food theme that the Bride and Groom had expressed to him. He said that he felt like "it is my responsibility as a caterer to offer you a selection of foods that all meet your idea of what you want." His instinct on this was absolutely right because those offerings helped the Bride and Groom decide on a menu that was much better than what they originally thought they wanted. He was available anytime throughout the planning process to discuss the menu, the setup of the tables, the presentation of the food and even the planning needed for the guest count, which grew to a size larger than we originally planned as well. He even met with me to talk about different ways to fold and present napkins on the table! Thanks to his planning, suggestions and experience in the catering field we were able to have a buffet dinner that served around 180 people and everyone was through the buffet (their first trip) in around 30 - 40 minutes. The appetizers that were passed around during the cocktail hour were incredible and delicious. And the food for the dinner buffet was great. It was all hot and full of flavor. Our guests bragged on it during the entire reception and I have gotten many compliments and inquiries about it since the wedding. Months later we still talk about it with friends and family. Thank you Mark Scomo and Savannah Event Catering for the wonderful job you did in making the day very special.
---
"The best food I've ever had at a wedding!"
Reviewed on

7/10/2014
Laura M
"The best food I've ever had at a wedding." This was the comment we received from one of our groomsmen (a veteran wedding guest and foodie). We were in Savannah one Saturday completing several wedding errands when we received an email from Mark telling us he was available for an... Read More impromptu meeting. Having been recommended by our recently hired florist, we were anxious to meet with him. Upon arrival, we were offered beverages and to our surprise, Mark and his staff had prepared samples of many of their signature offerings. We had eaten lunch not long before, but the food was so delicious, we couldn't pass up anything they offered. We knew immediately that we wanted Savannah Event Catering to cater our wedding. We had a fairly low budget, but we also had a pretty specific list of the food we wanted served. Mark worked with our budget and gave us exactly what we had in mind. We met with several other caterers before Savannah Event Catering, but none of them stood a chance against Mark and his team. We couldn't have been happier with the food or service that Savannah Event Catering provided.
---
Our man Mark! The caterer to use in Savannah!
Reviewed on

3/21/2012
Ashley Y
We were married on March 10th 2012 at the Tybee Wedding Chapel. From the very begining, even when we were thinking of a back yard affair, I wanted our reception catered. I have so many talented and capable friends and family that would have gladly helped in this area as they did... Read More for my brother's wedding several years ago. However, what ended up happening was that they were so exhausted and worked so hard that they were not able to enjoy the event themselves. So whether we had 30 or 160 people, a caterer was #1 in the budget. After a couple of calls and email requests, I spoke with Mark Scomo at Savannah Event Catering. From our very first conversation, to the first time we met where he drove to our house, to all of the other follow up conversations including a 50+ increase in guests, he ALWAYS left us feeling at ease and that everything would be handled. He most certainly did! Mark is professional, confident, informative, accommodating, and most importantly...A FABULOUS CHEF! I am still receiving calls about how delicious all of our food was. I have even heard a few tales of some food specific friends/family that were in line at the carving station! We never had to worry about a thing...which was EXACTLY why we chose to have a professional. Even better, my husband and I hosted our own rehearsal dinner in which we served a Low Country Boil and were intending on providing another dish/option for our guests that did not eat seafood. We realized two weeks before that we just had too much on our plate (ha ha) and just called to see if Mark could help us out in any way. He was already cooking for an event that night but if we'd be interested in what he was cooking he could just make extra. Hot roast beef, assorted rolls, mashed potatos and green beens were on order! His father delivered the food at the exact time it was promised (and was as sweet as he could be). All of this great service and the prices are beyond reasonable. I will not only recommend Savannah Event Catering but will also use Mark again in the future! Thanks Mark - You are the BEST!!! Love, Ashley & Brad Young
---
Wonderful!
Reviewed on

5/31/2011
Jessica M
The service was great, the food was great, and the price was great! We enjoyed everything!
---
Meet The Owner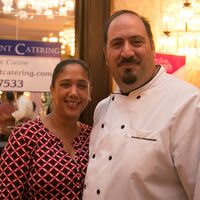 Mark and Hayley Scomo
From humble beginnings, this husband and wife duo has grown Savannah Event Catering into one of the top catering companies in Savannah. With a combined 48 years of experience internationally and across the United States, Executive Chef Mark and Hayley Scomo bring their love of food and wealth of knowledge to every event they do. Hayley studied Hotel & Hospitality Management in her hometown of Cape Town, South Africa. Chef Mark attended the Culinary Arts Academy at Atlantic College in NJ. The couple moved to Savannah in 2004, and after several years in restaurants found their niche in catering.