Home

Save the Date Events | Design & Planning
About this Vendor
Award Winning Planning | Distinctive Event Design
Our extensive award-winning services include expert planning and distinctive event design and for Denver weddings and Colorado destination weddings in the mountain areas. Every client is guaranteed the utmost in personal care and a planning experience unlike any other. 2012 ICON award winner.
Details
Engagement Party, Getting Engaged, After Party, Bachelor Party, Bachelorette Party, Bridal Luncheon, Bridal Shower, Rehearsal Dinner, Welcome Party, Rehearsals + Parties, Ceremony, Cocktail Hour, Day After Brunch, Reception, Rehearsal, Wedding
Destination Wedding Packages, Destination Wedding Planning, Destination Weddings, A la Carte Wedding Planning, Budgeting, Day-Of Coordination, Full Service Wedding Planning, RSVP Tracking, Wedding Website, Planning
Contact Info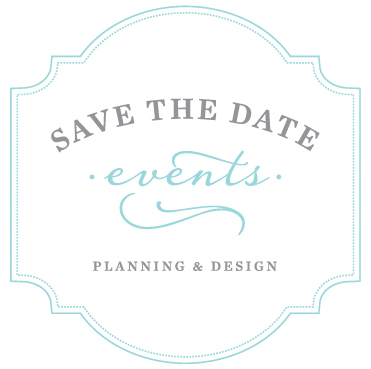 Exceptional Planning
Reviewed on

3/21/2011
Kelsey S
Debbie was wonderful! Her style is incredible. Throughout our planning process, she was patient and allowed us time to make our own decisions. Numerous referrals to quality vendors. Would recommend Save the Date Events to anyone wanting to add style and class to their... Read More wedding.
---
Amazing Planning!
Reviewed on

9/20/2011
Katie W
We worked with Brynn from Save the Date Events to plan our wedding day. She was fun, creative, professional, and went above and beyond to make sure our wedding would be everything we wanted. From day 1, Brynn knew what we wanted, helped us find an amazing set of vendors, and,... Read More most importantly, took away the stress of planning a wedding! She was a pleasure to work with and was very detail oriented. Our friends and family are still complementing us on our well organized and beautiful wedding day that would have not been possible without Brynn!
---
Allix
Reviewed on

7/20/2011
Allix M
We loved working with Gabby at Save the Date Events. Her input was invaluable. She had many amazing ideas that truly captured "us" and what we wanted our wedding day to reflect. Gabby also helped guide us when we were being indecisive. It was reassuring knowing we had her... Read More expertise and skill in our corner during our wedding day. We have already recommended her and Save the Date Events to our friends who are getting married in Colorado next year.
---
Reviewed on

8/21/2017
Anna J
Susan was great to work with! I hired her to be the "day of" coordinator for my wedding in Vail, CO but she got involved about 6 weeks prior to the wedding date and started taking care of the little things that I didn't realize I needed to do. She had me fill out a planning form... Read More which really helped me think through all the small details of the day, many of which had not crossed my mind! She was very knowledgeable and so helpful during the process. She took care of everything for me on the wedding day so that I didn't have to worry at all. We were almost rained out but she didn't let on that anything was wrong, which helped me to stay calm, and everything worked out perfectly in the end. I would highly recommend Susan for wedding planning - she was so great and helped this bride have a worry-free wedding day!
---
Reviewed on

8/08/2017
Grace R
Susan was awesome - so thorough, knowledgeable, and responsive. I don't know how we would have pulled off our wedding without her and her attention to detail. On the day-of, she was helping from the moment my bridesmaids showed up for hair/make-up, until after my groom and I had... Read More left to help clean up. The wedding and reception went without a hitch! It was also helpful that Susan has a legal background, and was able to help us out with some concerns we had with our vendor contracts.
---
Reviewed on

10/10/2015
Jessica H
Our wedding day was beautiful! Brynn and her assistant, another Save the Date wedding planner, kept everything flowing smoothly. Our family and friends are still complimenting us on our fantastic wedding and it would not have been possible without Brynn! We would highly... Read More recommend Brynn and Save the Date to anyone living in or outside of Denver!!! Working with Brynn was one of the best decisions we made for our wedding. My husband and I currently live in China and my mother recently moved to Denver so the three of us had no knowledge of Denver's wedding "scene". Brynn was extremely flexible and worked around our trips to the U.S., Skyped with my husband and met with my mother when I was out of the country. Brynn was the perfect planner for us; she was professional, creative, organized and helpful. She took the stress out of wedding planning by listening to our ideas and guiding us when we were indecisive. Brynn suggested ways to personalize our wedding that we hadn't thought of and these special details were what our guests raved about most. We appreciated Brynn's professional connections and years of experience; she recommended quality vendors and handled any minor issues with poise. Her skills were especially valued when our wedding venue tried to cancel our rehearsal when we arrived on the premise. Brynn immediately came up with several alternative solutions while urging the venue to allow us to practice as planned. We were eventually allowed to rehearse and we were impressed with Brynn's ability turn a potentially stressful experience around. We can't thank Brynn enough for her wonderful work leading up to and on our wedding day!
---
Disappointed with Full Planning Services
Reviewed on

11/09/2014
Danielle S
Unfortunately we were quite disappointed with our full service wedding planning package. There were important things forgotten, requests that we made not attended too, and a overall a lack of communication that we felt throughout the process. We would not recommend this... Read More company to our friends or families, and were disappointed that we were not asked for any feedback on their services as well (perhaps they knew they didn't do such a good job).
---
Perfect, Original and Hassel-free Service
Reviewed on

9/26/2014
I cannot say enough about the perfection and professionalism of my wedding planner, Brynn Swanson! From the beginning all the way to the end, she catered to my every need with grace, enthusiasm and complete competence. Brynn spent the time to get to know me and my husband and... Read More not only provided for our every need and request but always had fantastic ideas to make the evening and experience all the more memorable. I believe I had the most beautiful and original wedding of all time and it was thanks to Brynn. People would ask me if I was stressed or nervous and honestly, I never once felt overwhelmed. Brynn would vet everything out for me with my interests and style in mind and then give me a shorter list to choose from. If I had an idea that kinda corny or not really feasible, she also had no problem letting me know. Furthermore, she made sure we didn't go over budget, which was such a relief to have someone keeping track of everything and finding solutions. I trust her completely and often just deferred to her to make decisions for me, which is saying a lot because most people seem to think that I'm picky and many of my friends commented that they would hate to plan for me because I'm so particular. I just didn't have to be that way with Brynn because she was always a step ahead and is a true expert. All of the vendors she suggested were incredible and I'm actually friends now with some of them, and even Brynn! I know I had the best quality for everything! So worth it! Anyone not using a wedding planner like Brynn and Save the Dates is crazy!!!!!!
---
Amber at Save the Dates: A Wedding Planner Extraordinaire!
Reviewed on

8/13/2014
Kelsey G
Amber at Save the Date Events was AMAZING! We were planning a wedding from out of state during a very busy time in our lives, so we needed someone we could trust completely to make decisions for us. Amber was the perfect choice. She is sweet and easy to work with, and super... Read More organized. She made our wedding everything we wanted and more, and we didn't have to do a thing! All we did was show up and all of our guests said it was the best wedding ever. If I have to plan a big party in the future, there is no doubt Amber at Save the Date Events would be my first call. I cannot recommend her enough-- she helped us plan our dream wedding in our budget and made it stress free and perfect.
---
Highly recommended
Reviewed on

9/19/2013
Kat P
We worked with Brynn to plan our Colorado wedding while living on the East Coast. She was wonderful throughout the process--always professional, flexible, responsive (even though she had her first baby while working with me!), and respectful of our wishes. We wanted a fairly... Read More informal wedding (no bridal party, bride and groom entrance, etc.) and Brynn was very accommodating. She helped us find ways to include the traditions we wanted but keep the overall feel personal and simple. The very best thing about Brynn, however, is that she combines impeccable organizational skills (the manager at our venue said she had never seen such a thorough timeline) with a laid-back, calm demeanor so your wedding day, and the time leading up to it, is guaranteed to be drama and stress- free. I was able to completely relax the day of because I trusted that Brynn would keep everything running smoothly. And she did! Highly recommended!
---
Abby and Rocky's wedding 9-21-12
Reviewed on

9/30/2012
rae lynn y
Our daughter Abby was recently married in Beaver Creek and Brynn was our wedding planner from Save the Date!!! She was absolutely the most gracious, hard working woman I've ever seen!! We live in Oklahoma so of course we needed much help and anytime there was an e-mail sent to... Read More her or a call she was Johnny on the spot to take care of whatever was needed!!! Many of the single bridesmaids commented they want Brynn for their wedding planner when the time comes for them to b married!!! Brynn was AMAZING!!!! Love u Brynn!!!!!!!!!
---
Thank God for Save the Date Events!
Reviewed on

9/18/2012
Kristen M
I am pretty sure I would have just given up on planning if it wasn't for Debbie. I cannot say enough nice things about her. Everything went so beautifully on our wedding day and I literally had nothing to worry about. She is amazing!
---
Highly recommend
Reviewed on

6/24/2012
Kate A
We worked with Brynn and she was amazing throughout the whole planning process. She understood the vision we were shooting for and made it happen. She was extremely pleasant and fun to work with, which took the edge off some of the more stressful times of planning. The day went... Read More off perfectly, and I am very grateful to Brynn and Save the Date Events for making that happen. I would highly recommend using Save the Date Events.
---
Giardina/Clein Wedding 4/7/2012
Reviewed on

4/26/2012
Carrie C
We couldn't have been more pleased with the job that was done. Brynn was on top of every detail right up until the final guest left the reception. I would recommend Save the Date Events to anybody regardless of the amount of help you think you do or don't need. I never could... Read More have done it without them!!
---
Save the Date Events Review
Reviewed on

10/27/2011
Sally S
My time working with Debbie and Brynn was wonderful! Both were so professional and creative, and I felt very comfortable letting them handle minor and tiny details for me. The end product was beautiful and I could not have done it without them!
---
a life saver
Reviewed on

6/26/2011
Rachael H
we worked with Debbie for about a year to plan our wedding. Not only was she always prompt about answering my gazillion questions and emails, but she kept me sane throughout the whole planning process! Living in Texas and planning a wedding in Colorado is near impossible without... Read More a planner. She was so much fun to work with! Thanks to her, our wedding went perfectly! And the rest of the ladies at Save the Date are just as wonderful and professional.
---
GREAT!
Reviewed on

9/20/2010
Christy M
Gabby at Save the Date Events did a terrific job and made the planning process so much easier. Our wedding was a destination wedding, so she truly took care of everything since we lived out of state. I cannot say enough nice things about how wonderful the process was thanks to... Read More her help! She was friendly, insightful, easy to get in touch with, and made sure everything went perfectly.
---
Review for Save the Date! Events
Reviewed on

5/10/2010
Theresa R
A dream to work with. She helped everything go perfectly.
---
Review for Save the Date! Events
Reviewed on

6/09/2009
Iris N
Everything!!! She was excellent excellent excellent. We could not have planned our wedding without her.;It will be hard to part with Debbie after the planning is over and done with. She has a big heart and is a truly genuine individual.
---
Rating for Save the Date! Events
Reviewed on

10/07/2007
Molly T
---
Meet The Owner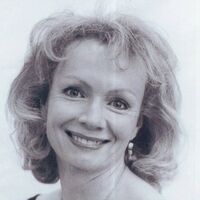 Susan Morath
Welcome to Save The Date! Events, one of Colorado's leading and most established event planning firms. Accredited Business [BBB] Knot Best of Weddings Award [2008, 2009, 2010, 2011, 2012, 2013] ICON Award Finalist [2010, 2011, 2015] ICON Award Winner [2012, 2015] Denver 7 A-List Top Five [2008, 2009, 2010]. We employ a highly personalized and experienced team approach to creation, design and coordination of astounding weddings.