Home

Savvy Nana Travel
About this Vendor
Hawaii Based Travel Specialist
Congratulations on your engagement and thanks for stopping by! Busy and exciting times ahead and we're here to help with your wedding and honeymoon travel plans. Savvy Nana Travel is a family owned Hawaii based travel agency that specializes in custom itineraries for couples, families, and groups. We can help you plan your destination wedding on our beautiful island of Oahu. We work with hotels and tour companies to provide you and your guests the best our island has to offer. Travel and travel planning are our passion. We'll help you plan a romantic honeymoon anywhere in the world. We'll work with you to design a custom itinerary that's perfect for you and your groom. If you can dream it, we can plan it!
Details
Destination Wedding Planning, Destination Weddings, Honeymoon Planning, Planning

Reviewed on

3/21/2018
Svetlana N
Carmina is the best travel agent I've ever worked with. She is amazing at suggestions and once she spoke to me about what we wanted she got back to us within 24 hours with a chart with all the information we needed to book an amazing honeymoon. My fiancé and I were very... Read More indecisive, we booked a hotel already with Carmina to go to Hawaii and realized how expensive it would be and wanted to plan something more within our budget in Aruba. She was the sweetest about cancelling the reservation for us and helping us find something that was more suitable in our budget and would still make us just as happy. She is very prompt, organized and just a pleasure to work with. I found the travel agent I will be working with for all our future traveling needs. She is the best decision we made in our wedding planning process, hands down!
---
Reviewed on

8/31/2017
Brian L
I was amazed how perfect our honeymoon was! Thanks to Carmina and her Team for a great and unforgettable experience. Me and my wife are planning to have a birthday party for our 1 year old daughter Jane and definitely will call Carmina's team for travel help. Thank you Guys for... Read More your extra ordinary service.
---
Reviewed on

8/28/2017
Jenny E
I hired Savy Nana about 4 years ago to help me with my destination wedding. Our chosen destination was Playa Del Carmen, Mexico. Both my husband & I are from large families & we both have a pretty big social circle so we were in need of help of getting our entire guest list to... Read More our wedding. Savy Nana knew exactly how to get us all there. She set up packages that included airfare & resort along with optional add ons sick as rental cars, ground transportation, tours, & other activities. She made it so easy for my husband & I as well as all of guest that attended. Savy Nana wasn't only able to help us with travel made easy but she also was able to help put us in contact with a number of venders that were outside of the resort we stayed at. She was able to help us find the perfect florist, bakery, photographers, & even caterers for our big day as well as our rehearsal dinner. If needed again I would definitely work with Savy Nana again & will for sure recommend her to any of my friends & family for any of their destination occasions. She is very organized, keeps in contact, & finds answers that you may need. Thanks Savy Nana!
---
Reviewed on

10/29/2017
Melanie M
Carmina is such a wonderful person, well i really love Hawaii and never thought that she stayed there and introduces me a great place to dive and to stay! We meet and she personally assist me and my husband and she was our tour guide. OMG She took us everywhere ahahahaha and was... Read More so tired. She even took us to her Car Stereo Express Business and end up buying stereo for my Moms Car. Definitely Shes the best for me and will be back 2018 for Another Vacation.
---
Reviewed on

10/29/2017
Hobert T
Hi Savvy Nana, your the best travel planner ever, and not just you planned our honeymoon travel but you just made a great taste and job to gave us the best venue and best place, we got everything perfect. I can't get over it! THANKS GUYS!!!!
---
Reviewed on

10/01/2017
David C
Extra Ordinary, My wife don't know about this plan, i want to surprise her for our 10th wedding anniversary, surprisingly, i found Savvy Nana Travels in Twitter and checked it out. The team is extra ordinary and the owner Carmina plan it all, she offer me a travel package that... Read More took us to PHILIPPINES!!!! my wife almost jump up the window for happiness and kissed me like no tomorrow. How lucky am i to have a beautiful wife and and extra ordinary Travel Events Planner.
---
Reviewed on

10/01/2017
Natalie H
Now and Forever!! Savvynana Travels is the answer of our honeymoon prayers, they offer us a perfect resort to stay and a perfect place to roam around., we got the perfect spot in a perfect white sand beach, and the food is fantastic, I love Savvynana Travels NOW AND FOREVER!
---
Reviewed on

10/01/2017
Ella H
Excellent. Me and my husband got difficulties in finding a great location, hotel and venue for our wedding, thank God we found Savvy Nana in Facebook and visited their official website and contacted them, Carmina who's the owner personally showed up and provide us everything we... Read More needed to make our wedding unforgettable. We are supper satisfied of the place and specially the hotel we stayed and is near from a beautiful white beach. Excellent!
---
Reviewed on

10/01/2017
Emily H
Great Job! I was so grateful and happy that my friend Jane introduced me to Carmina and offer and help me arrange our travel honeymoon. She was so nice and responsible. Thanks to Savvy Nana Travel Team! More power!
---
Reviewed on

8/31/2017
Marcy E
Such an Incredible Job!!! My husband and I are very happy and pleased with SavvyNana's Travel Services, thats why we are have been regular client for 3 years, since our destination wedding. They've always done a great job making travel arrangements for us and our guests.... Read More Carmina is a very nice person and is absolutely fabulous. More years and more power to all.
---
Reviewed on

8/31/2017
Amee M
Simply Amazing! Carmina is amazing and her service is fantastic. I wanted a specific destination for my wedding and she made travel to the destination easy for the wedding party and my guests. Shes the most multi talented person I've ever met and shes awesomely nice too! She... Read More found us the venue, hotels, activities, and even vendors! She even had some terrific suggestions for the wedding! I would definitely recommend her. 2 THUMBS UP!!!!
---
Reviewed on

8/28/2017
jaime v
After firing my wedding planner in Las Vegas Mina rescued the day! She was able to coordinate my destination wedding. Even last minute,she was able to pull everything together, which relieved an extreme amount of stress from me! Thank you!
---
Meet The Owner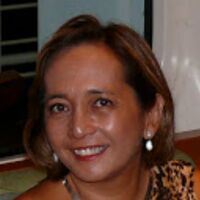 Carmina Ahmed
Hi! I'm a wife, a mom, and a Savvy Nana! I'm also a travel specialist. Travel and travel planning are my passion! I've been traveling since I was a child, my father was an executive for a world class luxury hotel chain, you might say I grew up in the industry. My passion for travel planning is well known in our family, and we're a large family. I'm usually the one who organizes reunions and other events including Europe and Asia cruises, my son's Hawaii wedding, and my daughter's Las Vegas wedding. I've been creating custom itineraries and booking them for over 30 years.