Home

Say Cheese Photo Booths
About this Vendor
Inspiring Fun and Creating Memories Since 2007
Our Mission is to inspire laugh-out-loud-unforgettably-fun memories everywhere we go. We are committed to offering first-class, stress-free, reliable service that keeps our clients saying cheese! If you are looking to rent a first class photo booth, Say Cheese!
Details
Online Proofing, Digital Files, Photo, On-Site Printing, Photo Props, Video Booths, Photo Booths, Photo + Video
Contact Info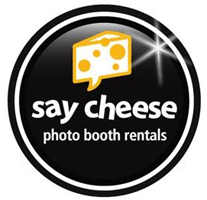 9705 Burnet Road, Austin, TX
Austin, Houston, San Antonio, College Station, Galveston and surrounding areas
Wow, what a great time
Reviewed on

9/08/2014
Travis C
We had Say Cheese out at our wedding and I can honestly say it was the hit of our entire reception! We even got my Uncle to wear the viking hat the the horns. The best part about dealing with Say Cheese was how they handle everything leading up to the big day. They were experts handling all of the last minute details and always available. Which is nice because we had some other vendors who were slow to respond to emails or return phone calls.
---
Reviewed on

6/06/2015
Catherine B
We used Say Cheese at our daughter's wedding reception and it was a huge hit! This is not the photo booth I remember from the 60's - with this booth you can record an audio message as well as get wonderful color or black & white photos. The great thing is the photos are put into an attractive scrapbook as a keepsake and the audio messages are recorded on a thumb drive. Todd and his staff are very professional and a pleasure to work with, you will not be disappointed.
---
Say Cheese photo booth review from our April 2014 wedding
Reviewed on

9/09/2014
Elisabeth E
Say Cheese was extremely professional and provided a fun way for our wedding guests to have wonderful memories of our special day. The staff was available at all times and helped the guests pick different hats and other items to wear in the photo booth. The best part is we were provided a cute memory book with all the photos and a copy of the memory stick. Thank you Say Cheese!
---
Reviewed on

7/14/2015
I want to say first and foremost that this was a great experience and if you don't have one of these at your wedding your are missing out. Todd made this experience live through the night as friends and family got to take a picture with everybody in attendance. Plenty of fun stuff to wear such as hats and funny glasses so you could have fun with your loved ones and your kids. At the end of the night we got a complete collection of every picture taken to share and remember the fun stuff throughout the night. You cannot go wrong by having Todd and his booth at your wedding. Five stars is all that is available to rate this experience but I would give more if I could. PS this was my wife's idea and I thought it was to say a little cheesy but as I watched through the night and ended up getting in there with my wife I saw it was worth every penny. I hope that the future is bright for Todd as he helped make memories at my vow renewal that will last a lifetime.
---
Reviewed on

6/04/2015
We were fortunate enough to use Say Cheese for our Middle School 8th grade dance. It was a huge success. The puctures were of good quality too. Todd, Justin and Dustin made it so easy from booking the date, answering questions, set up and assisting the kids the entire evening. they provided a huge assortment of hats, glasses, etc... For the kids to use, and they loved it! I also can't say enough good things about how friendly and professional they were every step of the way!! Thank you very much guys! I will most certainly use you again for future events.
---
Reviewed on

6/02/2015
Say Cheese has a very professional staff and they catered to our every need! I would highly recommend them!
---
I Love Say Cheese!!!
Reviewed on

1/21/2015
Jacqueline R
I had the amazing pleasure to have say cheese at my wedding reception as part of my entertainment! And I absolutely loved their work and everyone at the wedding had a blast taking pictures all night!!! Everyone at my wedding was able to write and post silly pictures of themselves in my scrapbook and I also received about 40, 30sec. videos from many of them that both my husband and I laughed watching!!! I definitely highly recommend having Say Cheese at your wedding!!!!
---
Photobooth use for wedding
Reviewed on

1/18/2015
Loved these guys! They did a great job!
---
They brought the fun!
Reviewed on

1/15/2015
Michelle S
From the moment of speaking with Todd from Say Cheese Photo Booth I knew this was the company that we would use for our wedding and boy are we glad we did! They were extremely happy, energetic and helpful with everything. Devin, the gentleman that came out to our event for the evening was AWESOME! He was fun & patient (not only with our young nephews that spent all evening in the booth, but also with drunk friends needing help)! There was a line for the photo booth the entire reception. The photo scrapbook was also a great alternative to the traditional guest book. Look no further if you are wanting a dependable and energetic company to provide a photo booth for your event. I would highly recommend Say Cheese to anyone! Thank you again!
---
Good
Reviewed on

11/15/2014
Brandi C
The package we got with this company was more product for around the same price as others were charging. We got a USB of all photos and videos taken, they provided the props, and they also made us a book with some of the strips signed by our guests. It was such a nice touch. Unfortunately, we had to wait on our videos because, for some reason, they weren't on our USB with our pictures like they were suppose to be. We also got videos from someone else's wedding so I'm hoping we aren't missing any because of that. Other than that, we really enjoyed the service and what we got from them.
---
Funny
Reviewed on

11/04/2014
Dezirey B
This place is great, we had so many photos and videos. They had a lot of props that made the night a blast. Not only do you get the photos put in a album for you but you also get the USB and all your guest get to go to the website and print them for themselves. This business is awesome.
---
Pool Party
Reviewed on

10/27/2014
My party was in Austin Texas. Say Cheese did a great job. The staff was very professional and friendly! The booth was very easy to use and all my guests had a great time with the pictures. We were allowed to print as many as we wanted in color or black and white at no additional charge. I was even given a flash drive for my guests to download or print additional copies. Great company to work with. I would use them again!
---
Say Cheese
Reviewed on

10/27/2014
The Say Cheese team was awesome. Our guests loved the photobooth, the props, and the service that was provided by Say Cheese. The picture quality was great!! To our surprise, we were given a photo book later of all the various pictures taken in the photo booth that we will cherish forever. Say Cheese was a hit!!!
---
Our Daughter's wedding!
Reviewed on

10/13/2014
Say Cheese was a Huge Hit with our guests! We got a lot of feedback from our guests on how Fun the Photo Booth was. They were very professional, helped the guests with everything, Put together a Photo book of memories with some funny Photos. I'm so Glad we added Say Cheese at our Daughter's wedding Day, this weekend at Villa Antonia. October 11, 2014. I would Highly recommend hiring them, Thanks Say Cheese! Thank you Todd!!
---
Say Cheese is the best!
Reviewed on

10/09/2014
Our school has used Say Cheese for our fall carnival for several years now and Todd and every employee at the company goes over the top to make the event a success. They respond promptly to all inquiries and questions, work hard to get the custom logo right for the photo strips and really make the whole process painless and fun. Every employee that has come out to our events has been friendly and fun and helped both the students and adults to have a blast and take some sweet and silly photos. I HIGHLY recommend this fabulous company and we are always grateful for the non-profit discount rate that they provide. Book them now for any event and you will not regret it!
---
50th Wedding Anniversary Party
Reviewed on

10/07/2014
What fun to see all my old friends in silly costumes...many laughs. Service was totally professional...on time, had someone man the booth. So easy and everyone enjoyed it!
---
Say Cheese Photo Booths Rock!
Reviewed on

10/07/2014
ROCHELLE R
I have used Say Cheese several times for many different events, so obviously I love them. It is an actual photo booth, there is something more fun about climbing into the booth with friends, closing the curtain and acting a goofy as you want, then waiting for the traditional strip of pictures to come out. Todd and his entire staff have always been prompt, professional and personable. I would recommend them to anyone.
---
Great addition to any event!
Reviewed on

9/17/2014
I have hired Say Cheese Photo Booths multiple times, and have had consistently excellent service. The cost is upfront and does not change, the photo booths are clean and easy for guests to operate, and the bag of props provided make the booths fun. I love that you get a flash drive of all the photos taken at the end of the event. Of all the businesses I have worked with, Say Cheese stands out as a consistently great company who delivers great service with a fun product, and is easy to work with. They are reliable and friendly, and my guests are always excited to see them at an event!
---
Great Photo Booth Company
Reviewed on

9/17/2014
This company provides an excellent photo booth. It's not a snap-together booth but a real metal booth that is sturdy and professional looking. The attendant was fun and offered great props. Would definitely use them again!
---
Beware, only 2 to 3 people max fit in picture!
Reviewed on

6/09/2014
I want everyone to know that they only fit 2 - 3 people max in their Photo Booth! This was really upsetting because the weddings in the past we have fit up to 8 in a picture which was so much more fun! Having said that, the man working the machine was very kind and the picture turned out well.
---
Fun Addition to Wedding!
Reviewed on

4/27/2014
Ashley M
Say Cheese Photo Booths was a great addition to our reception! Having been to a couple of events with photobooths before getting engaged, we knew we wanted to have one at our wedding. We contacted four different companies and although we did get one lower-priced bid, we decided to go with Say Cheese based on how thoroughly they answered all of our questions and how easy they made it to work with them! We were having an outdoor wedding with no indoor backup. Say Cheese was willing to provide their own canopy for protection in case of sun/light drizzle. (We would have to provide a tent anyway if the weather was going to be wetter than that.) Other companies wanted us to provide a fully-enclosed tent no matter what the weather forecast which added significantly to their already higher costs. Say Cheese was also fun to talk to and included their cheesy humor in emails which, when I'm stressed from planning and talking to other vendors who are acting like it's a privilege to get their time, was a breath of fresh air that made me smile! We only made it to the photobooth once ourselves on the wedding night, but the attendant was great and we heard nothing but good things from our guests. I do wish that the photos were higher quality - they came out looking more like video screenshots than clear, crisp photos. BUT, for the companies that we suspect would have provided higher quality images, we would have had to pay double all said and done to get the products and service that we received from Say Cheese. Based purely on the photo quality, I'd give them 4 stars, but everything else about Say Cheese is a 5-star experience and for the value and ease of working with them on an outdoor wedding, I'd hire them again.
---
Great experience!
Reviewed on

11/24/2013
Jenelle A
This was probably the last wedding extra that we added to our wedding reception, and actually we almost didn't even think of having a photo booth at our wedding, but after working with Say Cheese Photo Booths we are so happy we did! They were very professional, enthusiastic, and fun-filled people! Plus the photo booth package was such a great deal, and it was full of so many extras! Thanks again!
---
easy to work with and accommodating
Reviewed on

7/21/2013
Lynda
I called Say Cheese because they were a vendor at a Bridal Expo I attended. Everyone has sooo much fun with the photo booth! I have not gotten my memory book yet, but we are expecting that as well as a digital version of the photos. They were so much fun to have at the wedding and helped everyone create fun party favors and personal memories for me. They are VERY easy to work with and I would highly recommend them. I am giving 3 stars on the service because i have not gotten my book yet, but I know I will and I will love it!
---
great company!
Reviewed on

5/31/2013
Monica M
Great success! I think Marcus was the one that worked out booth. He was so nice, fun, and professional! The book came out awesome! We loved the photos and videos people left us. Was super cute and well worth the price!
---
Fun experience
Reviewed on

5/06/2013
Jordan
I actually one this rental from a bridal event, and it was worth $1,300 so I was pretty excited! I was actually able to customize the image on the photos free of charge so it could be personalized. We got a photo album with all of the photos as well as a USB drive with the photos and videos too. The guests got to keep the photos as well. I did request to have a Facebook "like" prop which wasn't made which was disappointing as I was told it would be there, and I think the people working there could have done a better job of letting people know about the videos because I didn't know and few people knew. Other than that I heard great things and there was a constant line. Not bad for a prize I won!
---
Meet The Owner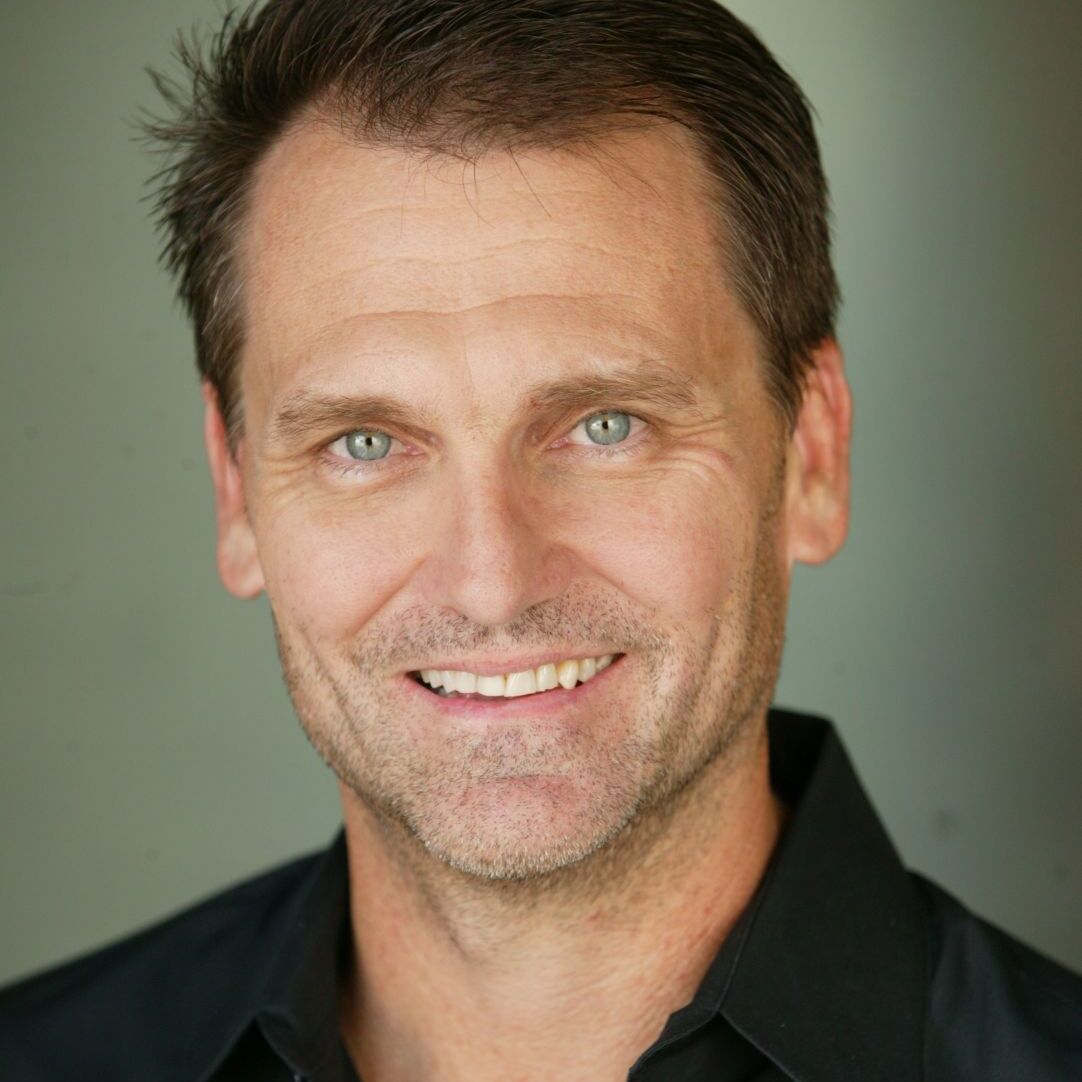 Todd Darby
Todd's vision to create the best photo booth rental company in America, started with just one booth and a desire to work hard. Timing being everything, he was lucky enough to be the first photo booth company Austin and Central Texas. Hoping to do around 50 events in 2008, he was pleasantly surprised to do 126! In the years since, Say Cheese has grown to 13 booths, won 10 industry awards and done over 2000 events. This is due in no small part to the dedication and efforts of the entire team. Our focus has always been to provide the best quality product and customer service in the industry!
Send Message