Home

Sea Ranch Lodge
About this Vendor
Naturally Beautiful Weddings on the Sonoma Coast
With its stunning setting overlooking the Pacific, this is a breathtaking site for Naturally Beautiful Weddings. Offering indoor/outdoor venues, fine food & local wine, inviting accommodations and event assistance for an unforgettable celebration. Named "Best of Weddings 2013" Bay Area" by The Knot!
Amenities + Details
Amenities
Handicap Accessible

Liability Insurance

On-Site Accommodations

Indoor

Outdoor - Covered

Outdoor - Not Covered

Reception Area
For more details about amenities, please message the Venue.
Barn, Waterfront, Hotel, Restaurant, Tented
Bar + Drinks, Cakes + Desserts, Destination Wedding Packages, Destination Wedding Planning, Destination Weddings, Food + Catering, Planning, Rentals + Equipment, Service Staff

our incredible wedding at the sea ranch lodge
Reviewed on

2/08/2014
the sea ranch lodge was the absolutely perfect place for my husband and i to have our wedding. the northern california coastline is a beautiful and peaceful place we frequent often. deciding to have our wedding there was a given...and after experiencing the hospitality and... Read More dining experience at the sea ranch lodge...it was a very easy decision to have our wedding reception at the sea ranch lodge in addition to it being a great place for our guests to stay. terry...the event coordinator is professional and fun...and meticulous to every detail. she and everyone at the lodge made planning and executing our wedding ideas easy and effortless. we were thrilled with the experience as were our guests!!
---
The Perfect Venue
Reviewed on

8/11/2014
Karin l
I have a hard time imagining a more ideal setting than Sea Ranch Lodge. It's a relatively small venue, but ours was a relatively small wedding. The houses in Sea Ranch seem to be pretty much all vacation homes and are regularly rented out, which makes it easier to find... Read More lodging when the Lodge itself fills up (which it will do). The Lodge is modern and very comfortable, though the rooms are a little on the small side. The Honeymoon suite has it's own "backyard" with a surrounding fence and a hot tub, creating the perfect setting for the most romantic evening of our lives. The Lodge has a very "rustic" feel to it so we decided to make that the theme of our wedding. It worked out perfectly and created some of the most beautiful wedding photos I've ever seen (if we do say so ourselves). Except for the dining areas, the Lodge is dog friendly, which was critical to us. We wanted to make sure our pup could be a part of our special event, and she sure was! The honeymoon suite is also dog friendly, so it was a great place for her to retreat during our reception. The Lodge staff was great. There was only one incident with one of my guests getting into a conflict with someone on the phone while trying to make reservations. It had to do with some confusion on booking online vs by phone and it wasn't pretty. I think both parties could have handled that situation better. Regardless, the Lodge's Event Planner was on top of it and helped resolve everything to my satisfaction. Speaking of the Event Planner, Terry at the Lodge was fantastic. She definitely knows what she is doing and she was incredibly patient with all of my questions prior, up to, and during the event. We planned and executed the wedding in near record time with relatively short notice, which I know gave Terry a lot of extra work to do, but she pulled it off with grace and poise (both of which are critical for this role). I highly, highly recommend this venue for anyone wanting the most romantic setting imaginable.
---
Enchantment is guaranteed
Reviewed on

4/23/2014
We googled "Wedding Venues in California" and a photo of Sea Ranch Lodge appeared on the first screen. We instantly knew that we did not have to look any further. Getting married on a bluff overlooking the Pacific Ocean was a thrill. A thrill not just for us and our guests,... Read More but also a thrill for the harbor seals watching us from below the bluff. Every detail of the wedding fit into place. This, of course, was the work of the Sea Ranch Lodge wedding planner. But the planner did more than plan. She made us feel like we had known her for years. I was afraid that it would seem like we picked the wedding officiant out of the Yellow Pages. No --- he also made us feel like we had known him for years ---- even though we had only met him on the morning of the ceremony. We wanted a memorable wedding, and we got a memorable wedding.
---
Reviewed on

5/27/2016
My husband and I were married at the The Sea Ranch Lodge in January, 2016. When looking for a venue, we originally were looking in Mendocino, but happened to drive by the Lodge and saw a wedding going on and it looked absolutely beautiful. We were planning a very small wedding... Read More (less than 15, incl. bridge and groom), and the Lodge offered an elopement package that was perfect for us. It included the ceremony sight (of which you have options), the officiant, flowers, wedding coordinator, photographer, dinner for everyone (we ended w/ a party of 12), cake, and a one night stay for the couple - I think that was everything. When I first started the booking process, the lodge had a temporary events person, so it was a little shaky, but as soon as the current person, Sage, came on, everything went very smoothly. I did end up booking my own photographer, but the lodge worked with me to accommodate the request. All other vendors the lodge used were amazing. The officiant was spectacular. We had calls prior to the ceremony so she could get a real feel for who we were and what style of ceremony we wanted. The flowers were absolutely gorgeous. All I did was send a few photos of things I liked and the florist did an amazing job. The cake was delicious - or at least that's what my husband and guests told me. I am allergic to gluten, and the lodge does work with one bakery that does g-free cakes, but they were unavailable for our date. However, they did ask if I wanted one of the g-free deserts its kitchen makes, but I wanted a cake, so they allowed me to bring a g-free cake I got at another bakery without a fee. The dinner at the restaurant was lovely with an unbeatable view. The food was great and all my guests loved it. The kitchen was even able to accommodate some last minute requests for one of my guests. The restaurant has a small alcove and a screen, so we had privacy. They even provided a speaker, so we could play our own music during the meal. And I can't say enough about how awesome Sage was. We spoke several times before the wedding to ensure everything was in place (menu, rooms, ceremony site, flowers, etc.). She had thought of little things that I wouldn't have ever thought of (like making sure I had a room w/ a full length mirror). She was there throughout the day when I needed her without it feeling like she was hovering. She was both warm and professional, so I felt very comfortable as soon as we met and knew I could go to her with any questions or issues. The morning of the wedding, the weather was very iffy, and she was very reassuring that we would make it work given the options of ceremony site, so I felt very at ease. But in the end, the clouds parted and we were able to have the ceremony out on the bluff. The Sea Ranch Lodge is a picturesque location for a wedding of any size, but I highly recommend it if you are looking for a intimate spot for a small wedding. I really appreciated that even though our wedding was only for 12, I was still treated like it was for 100. The entire staff is very thoughtful (especially Sage) and the weekend was beyond expectations.
---
Reviewed on

9/12/2015
Diane S
The venue had gone through some serious staffing changes, new manager, new wedding coordinator, lots of new staff, and they're all learning how to communicate with each other when we first signed our venue contract. It was a bumpy ride getting there, but the day of was... Read More beautiful. We had our perfect small ceremony on Black Point Lawn and reception in the Fireside Room with our nearest and dearest. Lee Hoener, the lodge manager, was very gracious and responsive to all inquiries, and he drove my mother and I down to the ceremony in the golf cart - didn't bounce either of us out. The reception staff was on point. They did a terrific job. When my new husband request a refill on my cocktail (because, boy, did I need it!), they were on it. My guests ordered their cocktails from the bar and the bar staff was very friendly with them. I'm very thankful to Lee and his A-team. They were wonderful and took care of things on a day that I was just done taking care of things.
---
Fabulous
Reviewed on

9/17/2014
Rachel S
Great place to wed. Highly recommend!
---
exquisite country/ocean wedding
Reviewed on

9/20/2013
We loved our intimate family/ few friends wedding of 60 people at Sea Ranch Lodge. We were able to enjoy everyone in the most pristine environment for three days with amazing food, wine, and service. Everything was local and sustainable from meat, veggies, flowers, wine, even... Read More champagne. We love Sea Ranch Lodge!!! We fell in love there, we married there, we have the most beautiful memories there. The ocean bluff setting and calmness of the place are beyond words XO
---
Awesome food
Reviewed on

11/25/2012
Tina B
All the guests loved the food. The entire staff that worked the reception were so very nice and the head server took great care of me and Ben.
---
Perfect North Coast Wedding
Reviewed on

10/28/2012
Maya d
The Sea Ranch Lodge is located just 3 hours North of SF and it truly amazing. I've been going to Sea Ranch since I was little and had always dreamed of having my wedding at the Lodge. It was more than I could have ever hoped for. The Sea Ranch Lodge is located at one of the most... Read More beautiful spots in Sea Ranch. It's set back from the bluff but the ceremony site is right on the bluff by a beautiful old barn. The service and food were excellent. Not to mention, Azusa and Greg, who run events, are truly wonderful people. They are incredible to work with and really will do everything they can to make your day perfect! I couldn't speak more highly of this rustic location with amazing views of the coast.
---
Fantastic and flawless!
Reviewed on

11/08/2011
Rachel K
My husband and I were married here in October and let me tell you, it was fantastic! Erin was a dream to work with as well as the other staff. The evening ran smoothly and we didn't encounter any bumps. I'd recommend this venue to anyone and everyone!
---
Naturally Perfect. Simply Beautiful.
Reviewed on

11/08/2011
Chris M
If we could do our wedding weekend at The Sea Ranch Lodge all over again, we wouldn't change a single thing. Everything was perfect. The lodge itself is straight out the pages of DWELL magazine. Rustic modern style with amazing architecture that effortlessly blends in with the... Read More rugged landscape of the Sonoma Coast. The setting couldn't have been more ideal for what we were after. As for the staff, they were outstanding. Asuza is an exceptional talent with an impressive resume. She was remarkably responsive throughout the months leading up to our event. Patient with all our questions, quick to offer recommendations, and always eager to help us bring our vision to life. On the day of our event, Azusa, Greg, and their entire team surpassed our already high expectations. Our guests constantly commented on their great service, warm hospitality and attention to detail. The whole day and night flowed perfectly - ceremony on the bluff, champagne by the barn, cocktails in the solarium, and dinner and dancing in the Fireside Room. Dinner was delicious. The restaurant is all about local sourcing. Seriously local - like no wines from Napa, Sonoma only. We served rack of lamb and halibut - both were exceptional. The chef even prepared a custom dessert just for our menu. It was truly a wonderful weekend for everyone - not just the bride and groom. Even a month after our wedding we're still getting gushing calls and e-mails from our guests. The Sea Ranch may not be for everyone, but if you're a locavore looking for a laid back vibe, with a bit of mid-century modernity, tucked in one of the most beautiful corners of California - I can't imagine a more perfect place to make memories that will surely last a lifetime.
---
Perfect.
Reviewed on

10/20/2011
Sarah S
Greg and Azusa, and the rest of the SRL staff, went out of their way to make our wedding absolutely perfect for both us and our guests. From the great contact and help with upfront planning, to the food, wine and reception details and service, they really went above and beyond... Read More our highest expectations. Everything was in its right place, with great recommendations, great help (such as a last-minute golf cart for our photographers) and just the right amount of coordination/scheduling for our small wedding. The location is really one of a kind, and through the help and planning of the staff, our guests were able to relax, take their time, unwind and appreciate what makes the Sea Ranch so special to us.
---
a magical place
Reviewed on

10/19/2011
Schauleh S
We chose the Sea Ranch Lodge because of its breathtaking setting, charming accommodations, and excellent service. Azusa and Greg made sure we had a first class experience from the initial tour of the property right through our special day. I would recommend them to anyone who... Read More wants to have an unforgettable wedding that goes beyond your expectations.
---
Easy, Elegant and Natural
Reviewed on

10/11/2011
Camille C
The Sea Ranch Lodge is a wonderful destination wedding venue for so many reasons. The setting is gorgeous and authentic - rustic 'modern' buildings, peaceful grasslands and dramatic coastal cliffs. The staff did a wonderful job with planning, day of logistics and service. If... Read More there was any frantic scrambling to make a raining day work with grace and beauty, I was unaware. The food was excellent. Absolutely excellent. I love the long, beautiful drive to get here - but be aware your guests are in for a lot of adventurous traveling (I think this factor cut down our final guest count a bit). Once they are there, they can stay right at the lodge which is so convenient and comfortable - or rent a fantastic house nearby. We enjoyed every visit before the wedding and are sure to return for anniversaries!
---
Groom
Reviewed on

10/08/2011
Chris A
We had our small (family only) wedding reception at the Sea Ranch Lodge and it was fantastic. Beautiful cozy setting with outstanding food and service. Greg and Azusa were awesome - - a tremendous help to us in planning everything, and in holding our hands every step of the... Read More way. We cannot say enough good things about them or the Sea Ranch Lodge.
---
magic along the coast
Reviewed on

10/07/2011
phyllis p
Natural setting: Spectacular beauty Food at all events: Delicious and beautifully presented Staff at Sea Ranch: Professional excellence, and at the same time a personal caring and support for the intimate event a wedding is, a unique and unusual blend!
---
Great place to get married!
Reviewed on

6/29/2011
Christina A
Everyone here was WONDERFUL!!! The girls that work wedding answered all my questions no matter how dumb I thought they would be! They treated us like royality on the wedding day and everything went very well with no problems at all! The food is excellent and we got several... Read More compliments on the facility by our guestes afterwards. They by far have the best prices for a beautiful, elegant wedding under 20k.
---
Meet The Events Director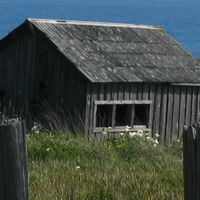 Dana Merkling
Although new to Sea Ranch Lodge, I am a native of Denver as well as an experienced event planner . During my tenure as an event planner and hotelier, I have worked in some of the country's finest venues in the country's top markets: Las Vegas, Phoenix, Denver and Southern California In my free time, I enjoy hiking, walks in nature, golf, and traveling to as many countries as possible. I have been throughout Europe, to include most of the US