Home

Sealed With A Kiss of Haddonfield, NJ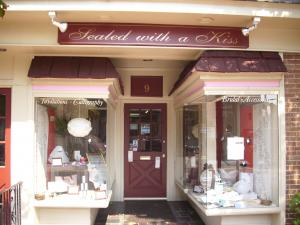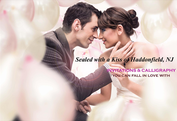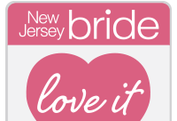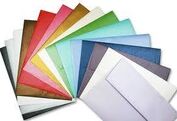 About this Vendor
Beautiful Calligraphy...on time & at great price!
Sealed with a Kiss of Haddonfield, NJ is the 1st Choice for Brides & Grooms to prepare their Wedding Invitation Envelope Calligraphy. Fast, Elegant, Top Quality Calligraphy at an amazing price! Bring us your envelopes for your next event and experience our Award Winning Calligraphy for yourself!
Details
Contact Info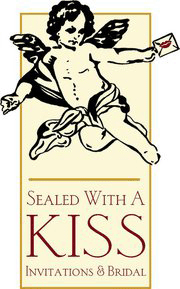 9 N. Haddon Ave., Haddonfield, NJ
highly recommended!
Reviewed on

6/28/2014
Alison G
i brought my envelopes here to be custom addressed. tom (the owner, I'm assuming) is super accommodating and quickly responded to all of my emails. he even rushed my order without any extra charge. i had my envelopes addressed within 3 days! the quality of the calligraphy is... Read More great and the envelopes look fantastic!
---
Reviewed on

10/31/2015
Amber L
Our seating chart was the perfect way to seat our guests and we got to keep at as a keepsake. Looked very elegant and made seating guests easy!
---
Reviewed on

10/31/2015
Laura M
Sealed with a kiss prepared the calligraphy on our save the date magnets and they look hand done, turned out perfect!
---
Reviewed on

10/31/2015
Elysse D
Fantastic job on all of our printed items!
---
Reviewed on

10/31/2015
Betty R
Sealed with a kiss made my wedding day envelopes look so nice and I received so many compliments from my co-workers and guests. Thank you Swak!
---
Reviewed on

10/30/2015
Lisa G
First class Invitations and Calligraphy!
---
Reviewed on

10/30/2015
Toni A
Went in stressed and left feeling very relaxed. From the moment we started looking for invitations all the way to choosing our calligraphy styles, everything was stress free and im so excited about our choices. They are great!
---
Reviewed on

10/30/2015
Karen W
Ribbons and Lace on our wedding invitations made my dream invitation come true and they were much less than another invitation store that I had just visited. Plus the calligraphy they did on the envelopes was half the price of those I prices. I Love Swak!
---
Reviewed on

10/30/2015
Lauren D
We visited sealed with a Kiss based on all of the positive reviews and wound up falling in love all over again...menus, programs, envelop holders and all the things they have are pretty incredible. The prices are lower than you would think and they were on top of everything.... Read More The value of a great vendor is priceless.
---
Reviewed on

10/30/2015
Beth W
Everything in the town of Haddonfield, NJ....We did it all, our wedding invitations & calligraphy & guest seating & programs (SWAK) tuxedos (OZZYS)...dress (JAY WEST) and cake (SWEET T"S).....now it's time for the spa!
---
Reviewed on

10/30/2015
Kim H
Two of my girlfriends met Tom at SWAK and so I visited them for my new years eve wedding. I went with a Champagne color wedding invitation with gold embossed pearls and raised printing. They are both fun and elegant and really fit what we were looking for. The prices were... Read More really good too. They are doing everything for us from the calligraphy to the guest seating and menus and the guys went right next door and got their tuxedos. We accomplished so much right there and they are great to work with and I will now recommend them to my friends who are getting married.
---
Reviewed on

10/30/2015
Theresa C
Ordered our save the date cards with Tom and we actually customized them with crystals and made them into magnets, very cool and i just mailed them out and already receiving compliments. They also did the calligraphy for free as part of a great package and we'll also get out... Read More Tuxedos with them at Ozzys Tuxedos. Fantastic :)
---
Reviewed on

10/30/2015
Rena D
I'm so thankful to have found sealed with a kiss. After a bad experience with another vendor in collingswood where we live, we went in and found everything we needed in one place. Tom was awesome, I can't say enough good things!!
---
Reviewed on

10/29/2015
Jennifer R
Envelope Calligraphy! Our wedding invitation envelopes looked beautiful and the process was easy. Nice selection of calligraphy styles to choose from. Very happy!
---
Fast and easy envelope printing
Reviewed on

10/05/2015
Suzanne T
I wanted my envelopes to have the handwritten look but didn't want a calligrapher. Sealed with a Kiss was a great alternative! They have many different fonts and colors to choose from - I was able to pretty closely, but not exactly, match my invitation color. The turnaround was... Read More very quick and the price was reasonable. Definitely recommend!
---
Beautiful Work
Reviewed on

8/05/2015
Bethany M
Sealed With A Kiss in Haddonfield NJ is top rated. Tom is was wonderful to work with from the first time I met him at a Bridal Show. Sealed With A Kiss stands by the work completed and the work is great. I got my invitations, fan program, seating chart, and thank cards from... Read More Sealed With A Kiss. Although a mistake was made on my seating chart, it had no major impact of my special day. In fact, after bringing it to Tom's attention, he felt horrible even after I told him it was no big deal. Because a great businessman knows how to conduct great business, Tom wanted to make things right by working with me for my order of thank you cards. There's no wonder why Sealed With A Kiss receieved awards from NJB, the Knot, and Wedding Wire. I definitely recommend Sealed With A Kiss. B. Hill (Massey)
---
Beautiful Job
Reviewed on

7/19/2015
Mary Elizabeth Z
Our calligraphy was beautiful and just what we wanted! Sealed with a kiss made the whole process so easy. We had special envelopes that were difficult to print on, but he never gave up. He tried until they were perfect and we really appreciate all of his hard work.
---
Seating Chart
Reviewed on

12/09/2014
Chrissy D
I needed a seating chart for my wedding and went with who my sister-in-law did and it was the best decision! The owner is so friendly and helpful when helping pick what kind of seating chart and what design to do. I found a few pictures to use and he helped me decide which would... Read More look best. I went with his advice and it came out amazing. The colors looked so good and it really stood out in out cocktail our.
---
Great product and value
Reviewed on

12/01/2014
Hannah G
I initially selected Sealed with a Kiss solely because they were the most affordable option nearby to get my invitation envelopes addressed. I honestly don't think any of the more expensive vendors could have done better. They turned out beautiful! Their level of service is... Read More also very high. The gentleman I interacted with over the phone and in person was very pleasant and helpful.
---
Perfect matching lettering & ink
Reviewed on

11/01/2014
Vienna M
Swak matched the lettering and ink color to my invitations. I loved it!
---
Great Job for us!
Reviewed on

10/31/2014
Diana B
We love their work. Highly recommended.
---
Great Calligraphy
Reviewed on

10/31/2014
Brianna R
A perfect compliment to all of our invitations!
---
They do it all!
Reviewed on

10/31/2014
Morgan C
Had a few smaller jobs done and looking forward to having more in the future! Looks beautiful!
---
Looks like by hand but better!
Reviewed on

10/31/2014
gabrielle l
Looks just like hand calligraphy but at 1/3 of the price :)
---
Great Style and price!
Reviewed on

10/31/2014
Danny P
Just what I was looking for!
---