Home

Sedman Photography
Details
Online Proofing, Digital Files, Printed Enlargements, Wedding Albums, Photo

Contact Info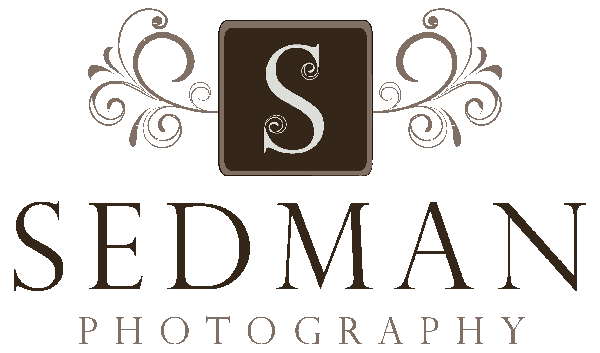 Reviewed on

9/18/2017
Maryellen S
Stephen Sedman was amazing! Everything that I said I wanted he was able to do and do it better than I imagined. He was great at keeping me on schedule and making sure we got all of the pictures that we wanted to get. I couldn't have asked for a better photographer on my day and... Read More from what he showed me that day the photos will be amazing! He takes great pride in his work and even checked times to make sure we could get the sunset photos that we wanted to get in plenty of time.
---
Reviewed on

8/04/2017
Paul Z
Steve is pure perfection. He was behind the scenes, but got every perfect shot. His services are worth every penny you pay for. Steve is super easy going and loves to have fun with it making your special day fun and painless. We highly recommend Steve and his services!
---
Reviewed on

11/20/2016
Shauna Y
We used Sedman Photography for both our engagement and wedding photos. It was without a doubt one of the best decisions we could make. Stephen was professional, punctual and energetic whenever we worked with him. We had a large bridal party (9 bridesmaids, 9 groomsmen, and a... Read More flower girl) which was no issue for Stephen. The pictures came out amazing and we have received so many positive comments on them! Both Stephen and his assistant Marvin captured the day perfectly without interfering with any of the festivities! We would emphatically recommend hiring Sedman Photography for all of your photo needs!
---
Reviewed on

6/05/2016
Kate K
Steve and his assistant Melvin were amazing! He worked so hard all day-- took creative shots and poses and clearly knows how to capture the magic in every moment. I haven't even seen our pictures yet but know they are amazing just by watching Steve work. I highly recommend... Read More using Stephen Sedman Photography. Thanks for everything Steve!
---
Great Photographer!
Reviewed on

9/04/2015
Lauren S
Stephen is a wonderful photographer who captured beautiful shots of all of our guests, in addition to the bridal party. He was incredibly professional, energetic, and organized. His diligence and attention to detail resulted in gorgeous pictures that caught not only special... Read More candid moments, but also the beautiful venue, natural scenery, and sunset. During the wedding planning process, he was very responsive and transparent about his services and pricing. We highly recommend him to anyone looking for a reasonably priced, highly experienced, and personable photographer for an important event.
---
Reviewed on

8/22/2015
Candice S
Stephen did an outstanding job. He got all the shots we would have hope for on our wedding day. Candice and I would both highly recommend.
---
Beautiful Photos
Reviewed on

10/09/2013
Kimberly S
My husband and I were really happy with Sedman Photography. Steve did a wonderful job capturing our beautiful venue and we have awesome pictures to remember our day by. I showed some of my co-workers our wedding pictures and each one has commented on how beautiful they are.
---
Perfect photographer for a perfect day!
Reviewed on

10/06/2013
From the beginning until the last flash, I was impressed. Steve was punctual and professional, but also lively and full of energy. He and his assistant worked together flawlessly during the ceremony, we barely noticed they were there, but the images they captured were stunning... Read More from the proofs he sent. My wife Anastasia and I will get to relive those moments for a lifetime. I can not wait to get the album we ordered and share it with my friends and family. Thanks again Steve, you have my upmost recommendation!
---
Beautifully captured moments
Reviewed on

10/05/2013
Steve is a true professional in both his craft and the personable manner that he carries out his work. We chose Steve for engagement and wedding photos after meeting him in person, viewing his artistry in his portfolio and based on his fair pricing. After finishing our... Read More engagement photos (which came out great), we began the wedding plan process. From the beginning, Steve was easy to work with and had a clear gameplan for what needed to be done. On the big day, Steve and his assistant Melvin showed exuberant energy as they zipped from location to location to get the perfect shots from all angles. Their energy and professionalism actually earned praise from our guests. The result- lots of beautiful pictures- all presented in perfect lighting and some with artistic effects that are all class. The moments were captured beautifully and will be prized for years to come. We highly recommend Sedman Photography.
---
Steve was wonderful to work with and I couldn't be happier with our photos…
Reviewed on

10/01/2013
Kelley P
Sedman Photography captured our wedding beautifully and we didn't even know they were there...not instructive and so pleasant to our family and guests. We couldn't be happier with our choice or our photos –I can't even believe some of them are us!
---
great photos and easy to work with
Reviewed on

9/30/2013
Joanne H
Steve is a true professional. He captured our day easily and beautifully. I highly recommend.
---
Great Service!
Reviewed on

9/03/2013
Lauren R
Stephan was professional, easy going and fun to work with!! He made it very easy to meet and go over all of the details for our big day! A wedding day is pretty hectic, and Stephen and his assistant made the day go flawless! They were prompt and there for all of the special... Read More moments. He was happy to accommodate our special request photos, made sure he got every combination of family photos, and even acted as crowd control when dealing with our large wedding party. We would recommend him to any of our friends!! Mike and Lauren
---
Worth it!!!
Reviewed on

8/13/2013
Excellent!! A pleasure to work with!! Received numerous compliments both during and after the wedding!!! A great value and worth every penny!!!
---
Chrissy & Matt
Reviewed on

7/29/2013
Christine M
We had sedman photography for our wedding three weeks ago and were totally blown away with the professionalism and quality of the photos. They were on time and dressed appropriately. They were personal and had us do fun photos. All in all they were amazing!!!
---
Perfectly Captured Wedding Moments
Reviewed on

6/30/2013
Andrea R
After speaking with many photographers to get an idea of package options and prices, I chose Sedman Photography because of their style, package options (very few photographers offer albums at all), and cost. As soon as we met with Stephen Sedman, we knew he was the photographer... Read More we wanted because of his personality and the amazing photos he has done. During the planning phases of the wedding, he was very clear with what he needed, what we needed, and he even helped us with specific details that we might not have otherwise thought of, such as logistics, timing, and sunset. On the day of the wedding, Steve made everyone feel so comfortable and gave a lot of pointers throughout the day. His experience is very obvious, and was much appreciated. Some of the "above and beyond" tasks he helped with were the boys boutonnieres (they were on the wrong side), tying the corset of my dress, and bustling my dress. He did not have to help, but thankfully he did! A month later, we are so excited to see all of our amazing pictures and relive all of the amazing memories. The photos are all so tastefully done and there isn't a single one we didn't like. He captured every group of people, families, and friends, and really did a great job of making us feel the emotion that we remember from that day through our photos. I would recommend that everyone use Sedman Photography. We love our pictures and we are in the process of choosing photos for our album, and we also couldn't have imagined a better person to be there to share our day with us. We certainly couldn't have asked for a higher level of professionalism, fun, and quality.
---
GREAT photographer
Reviewed on

5/30/2013
Denise
My husband and I used Stephen Sedman for our May wedding. He was nothing short of great! Very professional, very attentive, and you can tell he loves what he does. We took SO MANY different kinds of pictures on our wedding day. He told us exactly what to do, there were no... Read More hiccups with anything, and his creativity shined through no matter where we went to take photos. He even showed us a glimpse of how some of the shots came out after he took them, and they look amazing. I can't wait to see what they look like developed! Thank you Steve for a seamless and enjoyable day working with you!!
---
Sedman Photography
Reviewed on

5/14/2013
Jenelle P
I just want all the BRIDES to know about Sedman Photography … My husband and I looked around for a photographer that would offer the best package for the most important day of our lives , hands down my sister's recommendation from her wedding was a no brainer !!! Steve Sedman... Read More and his assistant Jean were charismatic , easy to work with and truly cared about capturing the moments of our day that we'd have for the rest of our lives...We can't thank them enough , our photos are breath taking ! Showing our wedding book to friends and family they can't believe the shot's that Steve captured , his work is stunning ! While going over the details with Steve prior to my wedding he brought up this new PHOTO STATION , not a photo booth !!! The memories that we have of our guests in the photo station, with all the props Steve brought are HYSTERICAL !!! All of our guests got to take home a 4x6 photo of their picture, yes ladies 4x6 not a little photo booth size , he also includes a USB chip for us to have with every picture that was taken… Let's just say my husband and I had the laugh of our lives watching all the comical pictures and props. The touches that Steve added to the photo station made our day just that much more special , around the boarder of the photo was our wedding colors in a beautiful design with my husband and my name along with our wedding date ! I never thought that having a photo station that can hold up to 20 people if not more would WOW me or our guests as much as it did . Our wedding was March 23, 2013 , and I still have friends and family talking about the station ! So ladies if I can recommend on thing for your reception is Steve Stedman Photography and his photo station , it was more than worth every penny ! Jenelle Hitchcock
---
Amazing!
Reviewed on

1/22/2013
Amanda B
Sedman Photography was absolutely amazing, from beginning to end. Mr. Sedman was very professional, quick to respond to any question, and accommodated all of our needs. There is not one picture that was taken that we did not like. The package was reasonably priced and worth... Read More every penny! It was wonderful having Sedman photograph such a memorable day. We are going to hire them for all of our future photo needs!!
---
Best Wedding Photographer!
Reviewed on

11/06/2012
Lauren M
I am so glad I hired Steve to photograph my wedding. He was so profesional and friendly and made everyone feel comfortable. Throughout the planning process he was quick to respond to my many questions. I would reccomend him to anyone!
---
Unbelievable Photographs!!!
Reviewed on

9/23/2012
Melissa T
We highly recommend Stephen Sedman and Sedman Photography as your wedding photographer!! Stephen is wonderful! Every interaction with him leading up to the wedding reinforced the reasons that we chose him. His sample albums were gorgeous! There were several albums that we were... Read More able to view in order to get a good idea of his pictures. Stephen's prices were great. We met with a few different photographers, and Stephen's packages included the most options and were priced right in the middle of the photographers that we met with. Stephen was fantastic on the day of our wedding. He was very in control of what pictures needed to be taken and of the pictures that we wanted taken. He helped to keep us on schedule and told us where we needed to be for certain shots at different times throughout the evening. Between Stephen and his assistant, they got all of the shots that we were looking for. While Stephen was taking pictures of the wedding party, his assistant was able to take pictures of our reception room. They were a great team! Our proofs came in a spiral bound book There were over 850 pictures that we had to choose from. The proof book was fantastic! All of our family and friends have loved being able to easily see all of our proofs. We just submitted our picture selections for our album and can't wait to see how it comes out! We have been amazed at everything so far and can't wait to see more! Definitely choose Sedman Photography!!!
---
Incredible Pictures
Reviewed on

9/22/2012
Elin M
We didn't have a single picture that we didn't like, Steve was incredible and captured every moment! I am so glad we found him!
---
Loved Stephen Sedman!
Reviewed on

6/21/2011
Marcia M
Stephen Sedman was the right choice for a photographer! He was amazing!! Working with him was so easy and the pictures came out awesome!
---