Home

Serenity Limousine
Details
Classic + Exotic Cars, Limousine + Sedan
Contact Info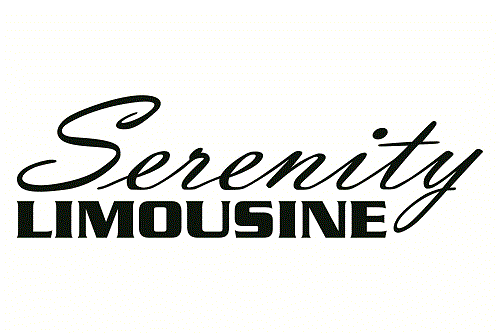 Reviewed on

8/18/2017
Andrea G
Great drivers and very nice and helpful people. Marty was great!!
---
Reviewed on

8/12/2017
Nicole B
When we booked we were able to see the Limos and sit inside them for the feel. The day of the drivers were super nice, on time and professional. We didn't have a far way to go we both got ready at our childhood homes both in Wantagh, church was in Wantagh and venue in... Read More Massapequa. I got all the pictures I wanted with the Rolls Royce. They had a SUV pick us up at the end of the night and take us to our hotel that was complementary. We had the choice of that or transportation to the airport. Good pricing and good service.
---
Reviewed on

11/07/2016
Caitlin A
We were fortunate in having Serenity Limousine as our transportation for our wedding on September 24th. Glenn was reliable, professional and congenial toward not only my husband and me, but to our entire bridal party as he drove us to our ceremony site and to our reception.... Read More Serenity Limousine was friendly and accommodating. At the last minute, we were able to upgrade to a Mercedes party bus to fit our party. Thank you to Glenn and Serenity Limousine!
---
Reviewed on

9/15/2016
Tanya S
Serenity Limousine was great! The party bus was awesome! And even came with an attendant which was very cool! The bus was new and clean. The rides wherever we were going were always smooth. The gentleman who drove me to the church in the rolls royce was amazing! He even gave my... Read More husband and I champagne after getting married at the church! He was very nice, and even helped with my dress before walking down the isle. Thank you for all your help Serenity!!
---
Reviewed on

12/15/2015
Bridget S
Serenity Limousine was fantastic on our wedding day. We had two limos and both drivers were more than helpful and positive. Ed even fluffed my wedding dress at the door of the church before I headed down the aisle! We were very happy with Serenity!
---
Reviewed on

10/20/2015
Jessica H
For our wedding, we used Serenity Limousine to take our bridal party and close family members from our hotel to our wedding venue on the North Fork of Long Island. Sam, our driver, showed up with an immaculate Escalade limousine that accommodated our entire party with comfort... Read More to spare. Sam showed up on time and drove very well and got us right where we needed to be, when we needed to be there. It was so great to work with Sam and also both Brian and Donna who helped with scheduling and pricing. Everything was transparent and simple!! What more can you ask for? So pleased to have them a part of our special day. Thank you!
---
Reviewed on

10/15/2015
We originally booked Serenity for my sister's bachelorette party. It was a wine tour on the east end of Long Island. We had so much fun that day and Serenity really helped us with picking the best vineyards. (At the time, I was clueless.) When it came time to find limos for for... Read More my wedding, we used Serenity again. Their service and professionalism was exactly as I remembered. The next morning, a driver picked us up and took us straight to the airport for our honeymoon. I highly recommend!!!
---
Only the best
Reviewed on

3/31/2015
Jennifer G
I have used Serenity not only for my wedding day, but also for my bachelorette party, my sister's bachelorette party, my sister's wedding, and a couple of wine tasting tours out east. They have very good prices and the drivers are just awesome and know how to deal with a bunch... Read More of happy go lucky drunk girls! I will always use this company whenever i have travel needs.
---
Great to work with.
Reviewed on

9/18/2014
Liliana F
Beautiful, clean limo arrived early and did the job with a smile on their face at all times. Loved working with them.
---
Exactly what we were looking for
Reviewed on

8/28/2014
Andrew H
Easy to work with, prompt, extremely courteous drivers! Would certainly recommend Brian, John, and the whole Serenity gang to anyone with wedding related transportation needs!
---
Pleasure to deal with!
Reviewed on

7/08/2014
nicole r
We used Serenity Limo for our June 19 wedding at the Larkfield and they were great. When we were planning I called multiple limo places for prices and Serenity was the only one able to give me exactly what I wanted for less than I thought. We only needed one limo to pick the... Read More girls up approx. 3 miles away; then that same limo to pick the guys up (after the girls were dropped off) approx 1 mile away. Every limo place I called said I needed it for 3 hours and was extremely expensive! I called Serenity and spoke with Donna who was a pleasure to deal with and she said no problem, you only need an hour, absolutely. The limo driver was friendly, great and arrived on time. The limo was clean, AC worked well and perfect for our wedding. We used their service to the airport as well and were absolutely satisfied; the driver showed up a half hour early for a 4am pick up, in a clean well maintained SUV. ( Better than we could have asked for ourselves). We would absolutely recommend using them, they were so great to deal with and the cars were clean and punctual!
---
Good customer service and nice limo
Reviewed on

6/18/2014
Lauryn S
I first spoke to an employee about a limo home for ~20 people, who gave me a good price and we sent several e-mails back and forth. When I didn't hear back then for about a week, I called the office, and was told that this employee had left, and that the price she gave me was... Read More not accurate. John did work with me and gave me a slightly higher but still good price. I later also inquired about a limo for 15 people to the temple, and was quoted a reasonable price, which John then also initially gave a much higher price for when I called to book, but then agreed to the lower price. I think that all limo companies seem to do this, so at least they were reasonable after I pointed out the range of quoted prices. The limo in the afternoon was right on time, and the driver was patient for the 15 minute grace period; however, he didn't confirm with me the route, and then got on the highway in the direction to a very bad, slow route that his GPS had directed him to, and finally agreed to turn around, but it took a lot of time. Going home, he was about 10 minutes late picking us up, so he should have called me, since the catering assistant was worrying me that limos are "usually there so early" and that I should call, but of course I only had the office number and no one was there. He did arrive and the ride home was fine, but it would have been very preferable if he had called that he was running late. I was happy enough with them that I would plan to use them again for other events as long as the prices quoted are reasonable.
---
LOVED ED!!
Reviewed on

11/02/2013
Joyce
Part of our package was a limo for 3 hours. I called Serenity Limo first because of there name. From the time i called to the day of our wedding they were fantastic!! We had Ed as our driver. If you are going to book Serenity make sure you request ED. He was fantastic!! We were... Read More a pretty low key bunch but we did make several stops and Ed was awesome. He was funny and so sweet. Everyone LOVED HIM!
---
limo
Reviewed on

7/28/2013
kerri
the girls limo and driver was really nice and the limo was big and clean. we also had him after the ceremony. he was about 15-20 minutes late for the pickup, but i think he hit late night traffic. the guys seemed to like their limo and driver.
---
On Point!
Reviewed on

6/12/2013
Michelle S
On Point All the way guys!! There is no question, I will be using you guys again.!!!! Love love Serenity Limo
---
Limos
Reviewed on

3/26/2013
Heather M
Great drivers On time and very personable
---
feb 23
Reviewed on

3/10/2013
heather n
we used this company for our wedding day and wine tasting for my bach party. they were always on time and met the price of anything we found from another company. we wanted to use them since they were a "recommended vendor" from our caterer but everything went perfectly
---
Limo driver no ao nice
Reviewed on

9/30/2012
AnnMarie B
Well september 14 2012 we our wedding. The limo stunk like cat piss. Our limo driver was rushing us. He had told us he doesnt like driving the bigger limo. So we kinda were disapointed. But we delt bc we are easy going people. They gave us a free ride to the hotel then after... Read More wedding. so that made up for the stinky limo. Marie was the one who helped us she is AWESOME/ AMAZING! it was just the limo guy that wasn't to nice.
---
Brides Beware
Reviewed on

9/26/2012
Melissa K
It took me almost three months to review this company as I am not the kind of person who wants to write a bad review, but in no way did Serenity make up for not showing up for my wedding this summer. I had booked serenity a year in advance, paid and confirmed twice with them 2... Read More weeks before the wedding and then 15 minutes before my ceremony we found out that they had double booked the bus and did not have anything else available to pick up my large bridal party. We ended having to pack in cars and drive to the church, then go to our parents house for pictures instead of an offsite location as we did not have transportation for our bridal party. After my MOH called many other companies to try to get transportation we were able to get two limos to pick us up, but we all couldnt fit into one limo. Thats all I wanted for my wedding day was for my bridal party to be together on the large party bus. Needless to say due to the double booking I was late to the church, didn't get the pictures that I wanted and still to this day I am very upset that they didnt go above and beyond to make up for my day. I hope this review will not only lets Serenity know how after phone calls from my sister, myself and mother that we still feel like they have not done all they could do to make up for not showing up and for other brides to be cautious as the last thing you want on your wedding day is for your limo to be a no show.
---
Niceeee
Reviewed on

9/17/2012
yvonne c
The limos were clean and beautiful! The driver was great and was patient as we we were running late!!! Good price, good service can't beat that!!!!!
---
Run Far and Fast
Reviewed on

8/16/2012
Patricia S
TERRIBLE!!!!!!!! I am happy to report I had an amazing wedding in-spite of my horrible limousine experience. I only booked a lime for a pick up from my mom's and drop off at the church, the entire bridal party would them be transported by trolly for pictures and then to the... Read More reception. I called several places, all the prices were about the same, I choose serenity because several friends had used them with no problem. I however was not a lucky. The limo driver arrived early (yes a plus I agree) The day was really hot and humid and he was waiting outside the limo sweating, weird but it's my wedding day I'm not worried, The bridal party gets in the limo and its warm, so we ask him to turn up the AC, he replies I can control it, It's still not working as he comes to the first stop that lurches us all forward, he continues to stop this way at each light and it's still hot and he seems confused as to where we are going. I am not happy ask again if the AC is on to which he says yes. Now one of my bridesmaid's is pregnant my dad is in his tux and we are all uncomfortable. He then proceeded to stop in the middle of rout 112 where we are almost rear ended. This is the last straw I then tell him the way he is to go and say by the way it is evident the AC was never working and he should have told us prior to us getting in the limo. I have to stick my head out of the window and ask another driver to let us in front of him as we are in a turning lane and need to go straight. We arrive at the church and can't wait in the limo as planned. It's raining but we can't do the entrance I planned us entering the church with our umbrella's because we can't wait in the limo, so we ended up coming in from the church basement. Our limo driver also informs us we are short on the envelope (this is because serenity cashed our deposit with out crediting our account) We are annoyed !!! They are refusing to give us any refund and seem to think the AC not working was no big thing. Three weeks later a friend of a friend who was booked to use them had no limos, as in they charged her credit card $1600 two days before her wedding and then the day of said they were sorry they had nothing in their book for her. She then had to try and find her own limo for the day, while they credited her the $1600 they are still holding her deposit and trying to offer her other services. I know they have changed hands within the last 5 years and am not sure what their issue is but it seems like they are un concerned with customer satisfaction. Mistakes happen I get that, but if you are at fault just say your sorry. No one has returned my phone calls or ever apologized. The one time I got through they said I should have refused the limo if I didn't want to pay. Apparently I should have hailed a cab on the side of route 112 once I realized the AC was in fact broken. So if you still choose to use this company just be prepared to think fast and wear your walking shoes!!!!
---
SO disappointed!
Reviewed on

8/11/2012
stefanie p
The owner and people in the office are so so nice!! If you use them make sure you know who your driver is!! The Limo driver was rude lied about being able to take the wedding party for pics. Said he had another pick up and didn't.
---