Home

Sew Much
Details
Alterations, Custom Designs
Contact Info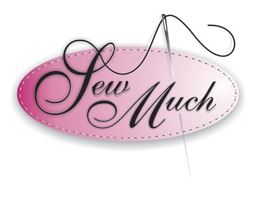 Disappointed
Reviewed on

2/01/2015
Trinity S
Mary did a fabulous job on my sister wedding dress so I was expecting great service. I was extremely disappointed. She repeatedly was late/didn't show up for appointments. I live forty minutes away so it cost me a lot of money to drive up there 7 times. One of my bridesmaids... Read More took her dress up to be shortened and she left the strings loose and didn't need tie off ends. She may have been good once upon a time but he quality has gone severely down hill.
---
Amazing!
Reviewed on

12/10/2014
Kellie M
Where do I begin. Mary and her sister are amazing! Mary does an excellent job, could not be happier. I was able to get my purse for the dollar dance and a faux fur wrap at the last minutue since my wedding day called for snow, all from her lovely shop. She even made me a veil,... Read More exactly how I imagined it. She steamed my flower girl dress for us, and dyed my matron of honor's shoes to match her maids' dress. She wanted these shoes, they are the ones she wore on her wedding day. Highly recommended.
---
Use Mary When Getting Married!
Reviewed on

10/06/2014
Kathleen S
Mary, the owner of Sew Much was excellent! She knew exactly what types of alterations to do and the order to do them in. Came in for 3 appointments total (initial, 2nd, and final). Very personable to talk to too. She made me feel at ease with what she was going to do and the... Read More whole process.
---
Good if you want a deal, but not the best work
Reviewed on

4/28/2014
Danielle C
I chose Sew Much Alterations because it was by far the best price I could get without going to a store where no one knew english or what a "bustle" was. I was very happy with the service until I came for my second fitting. She had made the hem of the dress too short and the... Read More basting stiches on the bodice were extremely visible. When the mistakes were pointed out, she became very defiant, and blamed the dress designers or said it was "supposed to be that way". We had to spent a lot of time trying to figure out how to fix the dress, eventually we had to change the bottom so that it didn't have the same design anymore (and the design was the whole reason I bought the dress). My mom could have done a better basting stitch than this women. In the end, I was happy enough with my dress(although I no longer loved it). I guess I got what I paid for. But if you really want to make sure your dress stays the same, I would go somewhere else.
---
Fantastic, except for one minor detail
Reviewed on

1/13/2014
Stacy E
Sew Much was recommended by Stacey at Belle Bridal. I valued her opinion so I didn't shop around at all for alterations and booked Mary at Sew Much as soon as I met with her. I had a bustle put in, the breasts taken in and the butt taken out a little bit. It was $300. Price... Read More wise she was pretty comparable to others from what I hear around. It fit fantastic when she was finished and she did and incredible job. There was only one thing that took away from Sew Much. It was a minor mistake on her part but it was detrimental to me. When my MOH and Stepmom were there to learn how to tie up the corset back and how to do the bustle, they were told the strings would be color coded on the bustle so it would be super easy to do from underneath and mostly focused on how to fluff and let it lay. However, on my wedding day, they discovered that the ribbons had not been color coded as promised. We ran over an hour late while they desperately tried to figure it out. Key pictures were missed due the length of time it took. I never complained or said anything to Sew Much, but I wanted to at least mention it since it caused such horrible stress. But I should have made sure to check the day I picked it up and not just assumed it was done. I just went in and picked it up. So partly, it's my own fault for not double-checking in my opinion. Just for any future brides out there--- DOUBLE CHECK for your own sanity.
---
Excellent!
Reviewed on

5/18/2013
Jenny R
I was very pleased with the service here!
---
Mary is great!
Reviewed on

10/08/2012
Becky D
I went to Mary at Sew Much for alterations on my wedding gown - I didn't need anything terribly complicated, just needed it taken in a little. She was super easy to work with and so nice, and everything was ready and steamed and pressed on time. Also very affordable!! I would... Read More highly recommend!
---
So Fantastic!
Reviewed on

10/01/2012
Betsy T
Mary is amazing! I had to have my wedding dress tailored in less than 11 days and she did a beautiful job! Not only is she professional and talented, but she made me feel calm and in good hands the entire time. She and her staff are wonderful. Go here. You'll thank me.... Read More Also- check out her veils and headpieces! We bought one on a whim and it was the best part of my day. Aside from that whole husband thing. Thanks Mary!
---
Amazing Creativity!
Reviewed on

5/04/2012
Brenda R
Sew Much is actually now in Reading, OH - in the Reading Bridal District. Mary C, the owner and creative genius, is so friendly and inspiring! She not only altered my wedding dress from a local bridal chain store (so that my weight loss and the dress' initial problems were not... Read More an issue), but creatively brainstormed with me to create a unique haircomb, add sparkle to my pre-purchased shoes, and create jewelry for our junior bridesmaids. In addition to all that, she also designed and created my wedding jewelry. All of this was at a very reasonable price too! Mary is a very calming influence in what can be a stressful time and her unique and elegant style helps make even a non-cotoure dress something extra special!
---
Mary is an ANGEL with needle and thread.
Reviewed on

4/03/2012
debby m
Mary was absolutely incredible in her ability and timeliness to make alterations, steaming, she even made my mother's dress and my garters and belts for my flower girls' dresses. she really is very talented. everyone looked amazing.
---