Home

Sharaya Mauck Photography
About this Vendor
Beautiful, Unique & Fresh photos for today's Bride
I believe that you deserve fresh, crisp, magazine quality images that tell your own unique story. I strive to create beautiful, timeless images that evoke the feeling of your Wedding day for years to come! Contact me today to set up a free consultation! Booking 2015 Weddings!
Details
Engagement, Trash The Dress
Contact Info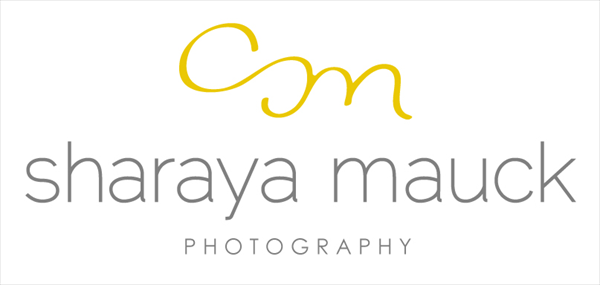 Spring Hill, KS
Kansas City & Destination
Sharaya is AMAZING!!!
Reviewed on

5/15/2015
Kimberly F
As soon as we met with Sharaya and saw her work, my husband and I immediately knew she was the photographer for us! She is the perfect mix between friendly and professional and managed to make having our pictures taken an enjoyable experience (neither my husband or I are "picture people"). I really wanted our engagement and wedding photos to turn out well because we have very few photos together compared to most couples and I wanted to be able to look back on our big day. I like to think I wasn't a "bridezilla" but I did get a little frustrated a couple of times and Sharaya couldn't have handled it better. It takes a special type of person to be thrown into a stranger's life-changing day and handle it like a champ! Our pictures turned out perfect!!!! We're SO ecstatic and wouldn't change a single thing about them!!! They're exactly what we wanted and I will recommend Sharaya Mauck Photography to EVERYONE!! Thank you for everything Sharaya!!
---
Simply the BEST!!!!!!!!!!
Reviewed on

10/31/2014
Mariah D
Sharaya Mauck is one of the most talented photographers in the Kansas City area!! She is not only a tremendously talented artist but you will not find a more genuine and kindhearted person. I first met Sharaya through our husbands who are long time friends from college. I initially didn't know much about Sharaya's skills as a photographer but after we got engaged I went on the hunt for the perfect photographer to capture our wedding. At first, we looked at other photographers in the area because we didn't want Sharaya to feel pressured into working on our wedding day. However, after interviewing two different photographers and looking at countless websites they just couldn't compare to her work. I found myself stalking her website when other weddings would go up on her blog. We knew that she was exactly what we were looking for so we sat down with her to see if she would be willing to do it. I am SO glad she said yes! It was the best decision we made! Sharaya was awesome to work with throughout the planning process. She was never anything but professional and knowledgeable not only in her area of expertise but also with other vendors throughout the city. It was very clear to me that she loves working in the wedding industry, and strives to further her knowledge and artistry. She was very helpful in suggesting different locations when we were planning our engagement photos. I wanted something that would look kind of vintage with the option to take pictures in a field. Sharaya went ahead of time and scouted all the locations that we would take photos so that everything went smoothly and the light would be just right. She even worked around my crazy idea of those giant balloons that you see on Pinterest. She made us feel so natural and relaxed. When we got the pictures back we were blown away…they were so beautiful! We received so many compliments on them! The day of our wedding was one of the most hot and humid days this summer. We were all dying but Sharaya never even showed her discomfort. She was very effective at moving all of our rowdy wedding party into place to get the shots we needed quickly. Sharaya and her second photographer were so much fun to be around! I was very impressed with their constant professionalism and lighthearted attitude. They made it so easy to be ourselves and to expose all our emotions in front of the camera. I think that is a big part of why I love our wedding photos. We have posed photos but also moments that I didn't even know they were there to capture. They did a great job of capturing a day that went by so fast on film so that we can look back and remember those special moments. Not to mention, she artistically photographed all the handcrafted details and fresh flower arrangements that we worked on for months and days before the wedding. We put so much effort into making our wedding a reflection of "us" so I am so happy to have these beautiful photographs to remember it by especially ones that we can proudly display in our home. We would definitely recommend Sharaya Mauck to anyone that is in need of a photographer!
---
Reviewed on

7/14/2015
write a review
---
Amazing!
Reviewed on

7/07/2015
Paige S
I can't even begin to express how amazing it was to have Sharaya there for our special day! She has a very unique eye for details! She offers so much with her packages and it is totally worth every dime! She is professional and the turnover on pictures is amazing and quick! She was a blast to work with and if she can make my husband smile in pictures she can make anybody! She will be our photographer for life now! She isn't just there to take pictures, she really does care about you and how you are feeling and wanting to make sure everything is as perfect as it can be! She isn't scared to think outside the box or even climb/get dirty for the perfect picture! It was such an amazing experience to have her there and capture this amazing day for us! We love her!
---
Outstanding photographer!
Reviewed on

6/14/2015
Andrew P
Sharaya was a pleasure to work with and we could not be happier with our wedding and engagement photos. I can not say enough amazing things about her and her business! My husband and I were initially nervous about our engagement session, thinking that it would be awkward to be in front of the camera. Sharaya made us feel very comfortable, giving us direction and laughing along with us when we felt silly! We were amazed when we got our final engagement photos. She clearly captured our love and the results were breathtaking. Sharaya is very easy to contact, organized and I had no worries that everything would work out for the wedding. On our wedding day, we had so much fun with Sharaya and her 2nd photographer Becca. She does a great job of actively coordinating the wedding party to get the perfect shot but at the same time being fun and relaxed to make the experience a blast! When we received our final wedding photos, we were blown away. It was amazing to relive this day through her beautiful photography. We have so many great photos, I don't know how we will ever pick out pictures for a wedding album! I recommend her to any friend with an upcoming wedding. Her passion for photography makes her an unbelievable artist along with a great business woman. Thank you Sharaya!!
---
We love our pictures!
Reviewed on

5/26/2015
julie b
I can't say enough good things about working with Sharaya for our wedding- it has been an excellent experience right from the start. Our situation was a little different in that we had a very short engagement (3 months), but still had a full traditional wedding with all the details. Due to the fact we had a short engagement, we didn't want engagement pictures; Sharaya tailored a package that worked for us that didn't include engagement pictures, but still provided us with everything we wanted for the wedding day (10 hours of coverage and two photographers was very important to us). Our first meeting went great, she has a great personality- upbeat, always positive and knows how to keep people engaged. During wedding planning Sharaya provided a lot of helpful information for planning for the day of (heel savers, umbrellas, transportation for wedding picture, timeline, etc) and the wedding day went excellent. I will be the first to say, I was exhausted with pictures and there was a couple times I thought the pose was a bit silly, then I remembered she is the photographer and I loved her work I saw online and that I just needed to trust and do whatever was requested, and WOW, I am very glad we did! Our pictures are amazing! We receive compliments from everyone who has viewed and personally, we can't pick a favorite- there are just too many! Sharaya did a great job working with our wedding party and families (including 7 kids aged 10 and under) and it shows in the pictures, people are relaxed and having a great time. Like I said at the beginning, there is just so many things to compliment- I highly recommend Sharaya Mauck Photography!
---
Sharaya Mauck Wedding Photography Review
Reviewed on

2/22/2015
Taylor M
Sharaya Mauck is an extremely talented, high quality photographer with a great personality. After extensive research she was chosen to photograph my daughter and son-in-law's engagement and wedding. From the very beginning Sharaya was extremely professional, organized, and easy to work with through the whole process. She took it upon herself to get to know the bride and groom and their expectations. Sharaya followed through on everything in our contract. On the wedding day, she arrived on time and got started taking photographs right away. On what could be a stressful day, her cheerful way and smile was contagious making for a fun time. She did a great job of keeping us on schedule. Sharaya not only captured great photographs of the wedding party and activities, but she made sure she captured all of the extra details of the ceremony and reception. We are thrilled with the wedding photographs. There are so many beautiful, timeless, and unique photos that it's hard to select our favorites to display. I can't say enough about the wonderful job Sharaya did capturing the magic of the day. I trusted Sharaya would do a great job and she definitely exceeded our expectations. It was such a pleasure working with her. She went above and beyond, adding her special touches along the way. People are continually commenting on how much they love the wedding photographs and inquiring on who photographed the wedding. I'm always proud to say the extremely talented Sharaya Mauck! Our family will treasure the photographs and the memories for lifetime. I would highly recommend Sharaya Mauck Photography to anyone looking for a very talented, top quality photographer.
---
Great Experience!
Reviewed on

1/27/2015
Samantha G
Sharaya was GREAT to work with. From day one she was very timely in her responses and informative about her packages, pricing and style. She was incredibly professional, sweet and fun :) Sharaya is easy to work with and goes above and beyond in all that she does. We highly recommend her.
---
Working with Sharaya Mauck
Reviewed on

1/27/2015
christie g
My daughter chose Sharaya for her photographer. They immediately hit it off and Sharaya's enthusiasm and energy was contagious. She brought so much fun to the event with her fun personality. Her artistry and professionalism resulted in gorgeous photos. I highly recommend her!
---
Nothing but good things to say!!
Reviewed on

1/14/2015
Brittany P
I don't even know where to begin. We had a long engagement (2 1/2 years) so I began looking for vendors about 2 years out. I came across Sharaya and immediately knew we should meet with her. We had our first meeting with her and knew she was what we wanted so we booked shortly after. We had our engagement session which we were both so nervous for but she made us feel so comfortable for! We ended up having such a great time during the session. The pictures turned out absolutely amazing, we couldn't wait for our wedding. Now that we have gotten our wedding pictures back we are completely in awe. They are so beautiful and more than we could of ever asked for. I have gotten so many compliments on how creative our photographer was! also the journalistic qualities that came out in the pictures are just so real, so us!! I can't stop smiling at all of our photos and I we are just overfilled with joy!! We cannot say thank you enough to Sharaya and we can't wait to have her photograph other amazing mile stones we will have as husband and wife!!
---
Amazing!
Reviewed on

12/15/2014
Christine K
Sharaya was one of my favorite vendors! Before getting into her actual work, she was just super prompt and easy to contact during all of the planning. She is so informational and helpful! We got everything planned out ahead of time, with her professional input, and the day went off without a hitch! We didn't do a first look so that made our schedule super tight but I wasn't stressed one bit and we got all the shots I wanted to get. She was so much fun to work with during the big day! She would laugh with us when we had to do our "fake giggles" and I know that helped everyone feel a lot more comfortable in front of the camera. I received my pictures back a few weeks ago and WOW. I knew what I was getting myself into by seeing her amazing work on her website but I was blown away when I got to replay my entire wedding day through her artistic work!! She captured details and beautiful moments I didn't even notice that day with all the craziness. It was truly amazing getting to relive my wedding day and boy did she hit the nail on the hammer with capturing every single moment. I couldn't be happier with my experience with Sharaya and would recommend her to ANYONE! Thanks so much Sharaya for your hard work and capturing my wedding so perfectly!!! :)
---
Beautiful Photographs
Reviewed on

11/19/2014
Nancy A
Sharaya was the photographer for my daughter's wedding this past September 2014. The photos are amazing! She captured every aspect of the day, all the little details (brides shoes, jewelry, garter, bouquets, programs, etc), and all the special moments a wedding day entails with precision and artistry! The bride & groom photos are absolutely beautiful. Her use of the natural light in the out door photos and the way she captured the ambience of the church and the beautiful ballroom for the reception is outstanding. She had never photographed at our venues before, so she visited both with my daughter prior to the wedding so she would have a better familiarity with them the day of the wedding. Finally, there were so many beautiful photos, I had a very difficult time choosing which ones to put in our parent album and to display. Kudos to Sharaya for her patience with me in that decision process! She also knows how to make brides feel very special from the moment she's hired. We would definitely highly recommend Sharaya Mauck Photography!
---
Fabulous!!
Reviewed on

11/15/2014
Elizabeth G
Sharaya knows how to run a business. She is smart, creative and sincere. I was blown away by her work. I felt like every photo was worth printing. She uses high quality lighting and cameras. She had a phenomenal second photographer. She gets along well with other venders. Definitely recommend her. It's worth every penny and more!
---
Sharaya Rocks!!
Reviewed on

11/10/2014
Becca D
Sharaya was so great!! I was a bridesmaid in a wedding she shot and she made taking pictures a experience fun, the poses were so contemporary, yet classy, and the pictures turned out fabulous! She made us look like we belonged in a Vogue magazine! I highly recommend her!!
---
The Best Photographer!
Reviewed on

11/10/2014
I was a bridesmaid for a wedding that was located at The Elms Resort in Kansas City. Sharaya was the photographer for the couples' engagement and wedding photo shoots. She has high quality, beautiful photos and she adds in her fun loving personality to make you feel comfortable being photographed. She also really connected with the couple and I could easily tell that she really values her relationship with customers and wants to provide the best service. She has a great eye and a great personality!
---
Don't look anywhere else
Reviewed on

11/10/2014
Clairen L
My now husband and I found Sharaya through the Knot and after reading reviews and looking through her pictures I thought she looked like a good option for us. The more I spoke with her and saw her work I became more and more excited to meet with her! Sharaya is completely professional and entirely personable. She did our engagement photos as well as our wedding. Both sessions were so completely comfortable and she feels more like a close friend than a stranger photographer. She really captures the feelings and emotions of the day. They aren't mere posed pictures, but truly memories. When Cameron and I look back through the picture we are transported back into the moments. These pictures are truly invaluable to us. Sharaya is a joy to be around and I will never look anywhere else for all of our photography needs.
---
Best Decision We Made For Our Special Day
Reviewed on

10/31/2014
Whitney B
Photography was a high priority for our wedding. I spent a lot of time interviewing photographers and looking at their work. I picked Sharaya because within the first meeting she just steals your heart and her photos are out of this world. She is like the gift that keeps giving though; not only is her work amazing, Sharaya is extremely thoughtful throughout the entire wedding process. With the wedding being over, I can confidently say she is worth every single penny. Many family and wedding party members commented on just how wonderful she is the day of and of course everyone has been blown away with her photos! Highly recommend!
---
Truly Amazing Experience
Reviewed on

10/24/2014
Dana A
Sharaya is such a talented photographer. Both my engagement and wedding photos were beyond beautiful and I was so comfortable shooting with her. I've had so many compliments on my wedding photos and there were so many amazing pictures, I had a hard time choosing my favorites. She also goes above and beyond to make her clients feel special. With other photographers you feel like just another client, but Sharaya really cares about developing a relationship with you. I would recommend her to anyone.
---
Sharaya Rocks!!!
Reviewed on

10/09/2014
Michelle F
Sharaya did such a wonderful job with our wedding photos! We love all of them and it is so hard to pick just a few! She was very bubbly and fun on the day of our wedding and was great about doing her best to keep us on schedule for the day!! I would recommend her to any of my friends or family for their wedding photographer!!
---
Best Photographer in Kansas City
Reviewed on

10/08/2014
Lindsey C
Sharaya is hands down the best photographer in Kansas City. Not only are her photographs unique, well-done, and absolutely breath taking, but she is also a joy to work with!
---
Excellent Photographer
Reviewed on

10/06/2014
Tessa
Sharaya did a great job at our wedding and her photos speak for themselves. Everyone raves about our photos and we couldn't be happier with how they turned out!
---
beautiful photos
Reviewed on

9/21/2014
Alicia H
Sharaya did an amazing job capturing our special day. She was easy to work with, flexible on the day of and gave great direction on the photos! Our pictures are beautiful!
---
Amazing KC wedding photographer
Reviewed on

9/14/2014
Chelsey C
Sharaya was wonderful to work with! Our family and friends had nothing but great things to say about her professionalism and creativity. We couldn't have asked for a better wedding photographer and are so happy we chose her to capture our wedding day.
---
Sharaya is a rockstar!
Reviewed on

9/03/2014
Chelsea S
I currently live in Chicago but got married in Lee's Summit, MO at Longview Mansion. Planning a wedding from another city definitely posed some challenge, however Sharaya was more than accommodating for the whole process. From the very first time we FaceTimed to talk about wedding packages, I knew that she was going to be amazing at what she delivers. Sharaya is extremely organized, creative, and is willing to do anything to get a great shot! It can be awkward to be in front of a camera, however she finds a way to make her clients feel extremely comfortable and special at the same time. She shoots multiple weddings in a year, and even in a month, yet the time we had with her, she was focused and it was all about us. We felt important. Money aside, I don't think you can put a price on the work that this amazing woman does! I haven't even gotten my wedding pictures back yet, but I'm confident that they will be just as amazing as the engagement photos/albums/canvas' we received. She's the best. Hands down.
---
*****
Reviewed on

8/14/2014
Chelsie C
Sharaya was a joy to work with both for engagement photos and during our wedding day. She brought a bright energy to the day and made taking pictures a ton of fun. She was full of creative ideas while also making sure we got the pictures we wanted. Having seen the outcome I would say she does beautiful work! We have so many lovely, unique photos that make looking back on the day even better.
---
Send Message