Home

Sharon Nicole Photography
Details
Contact Info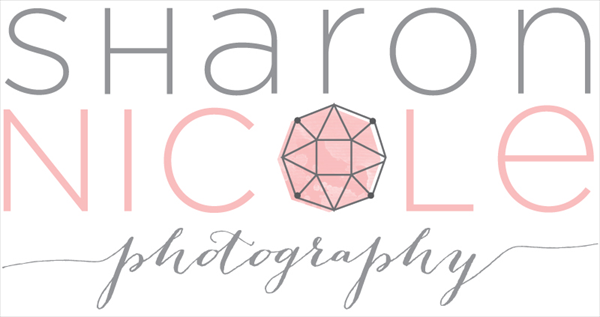 Reviewed on

6/06/2015
Sharon was an amazing wedding photographer. She made my bride and I feel at ease the entire wedding day. She was great about giving clear directions to everyone on how to position/pose. She even volunteered to step into the grass to check if it was wet before having us go there for some photos! We have only seen one picture so far (our wedding was last week) but it has us wanting to see all of them after she gets done processing. (We'll update this review again after we receive our photos.) She was really responsive in communication leading up to the day. I would recommend her to any bride/groom who is looking for a talented individual who knows how to capture the precious moments of a wedding.
---
Extremely talented wedding/portrait photographer!
Reviewed on

11/07/2013
Lesa T
When the hubby and I got engaged, one of the first things we did was look for a Houston-area photographer to take engagement photos for us. After doing a lot of research, we both fell in love with Sharon's work. If you take a look at the photographs she has taken, you can definitely tell she is uber-talented with natural/outdoor lighting and loves to play up color and clarity. After being in prompt correspondence with Sharon, we finally hired her as our engagement/pre-wedding/wedding photographer (a total of three sessions). She is super bubbly, adorable, and sweet, yet she is super professional and definitely knows her photography! We felt extremely comfortable and relaxed at every session, and she even directs you the entire time (so no need to feel nervous about awkward poses!). Sharon is always receptive to your desires to include personal touches (i.e. requesting photo sites, using props, suggesting your own poses), and she definitely makes the best out of every aesthetic situation. Though Sharon is one of the more premier photographers serving the Houston area, my hubby and I never regretted spending a little extra for the photos Sharon took - they're classic, beautiful, and simply amazing. I highly recommend Sharon Nicole Photography for all of your photography needs - we definitely will be calling her for any family portraits we may need in the future!
---
Best money we spent on the wedding
Reviewed on

11/01/2013
Cara M
I initially met Sharon because she was the photographer for not one, but two of my friends' weddings. When I asked them for their honest opinion on her work, price, etc., they had nothing but good things to say about her. Compared to other photographers that I met with when planning, she was not the cheapest but also not the most expensive. I liked that out of the 5 photographers I met with, she was one of the most affordable given her many years of experience. I met with her to look at her work and her fun personality showed from the second she said hello. We ended up doing engagements, bridals, wedding photos, 3 parent photo albums and 1 wedding album, and I have not been disappointed with our choice. She was so easy to work with and sessions with her were very easy to do - she doesn't make you feel awkward or put you in strange poses, but everything feels very natural. My husband even said after our engagements that he had so much fun that it was his first time to really get excited about wedding stuff since we started planning it all out. When we went through our photos, engagements for example, we started saving certain ones as favorites, and we ended up having like 67 favorites! Sharon is incredibly sweet and talented and will do everything she can to make you feel comfortable and make sure your photos turn out great.
---
Great photographer, amazing person to work with!
Reviewed on

9/29/2013
We chose Sharon as our wedding photographer based on a friend's recommendation, and we are so happy we did! Our photos from both the wedding and engagement session turned out absolutely perfectly, and Sharon was such a professional but fun and easy person to work with. We were impressed with her work from the beginning, with phenomenal engagement session photos--we had no idea what kind of shots or settings we wanted, and Sharon put us at ease immediately and had terrific suggestions for us. On the wedding day, Sharon and her assistant were super organized and professional, capturing all the key moments (both traditional ones and random/candid ones!) and making sure family photos were taken efficiently. She focused on shots of us as a couple right after the ceremony, and we have some amazing photos that we'll definitely be enjoying for years to come. We highly recommend Sharon, for her photography, her professionalism, and her great personality!
---
Very Happy!
Reviewed on

9/25/2013
Choosing Sharon as our wedding photographer was one of the best decisions that we made throughout our wedding planning process. She made the (potentially awkward) process of being photographed very fun and relaxed for us and we were so happy with the results from each of the photo sessions that we had with her. Looking at the pictures brings us back right back to our wedding day and I can't help but smile and laugh at the beautiful moments that Sharon captured. Sharon was a pleasure to work with. She responded very quickly to any emails or phone calls and she got our photos back to us faster than we expected. Sharon took so many beautiful and timeless photos that we will treasure for the rest of our lives.
---
Engagement/wedding perfection!
Reviewed on

9/24/2013
Amanda M
I have been a client of Sharon Nicole Photography for several years - for a birthday photoshoot, senior portraits, and recently our engagement photos!! We had a really fun time with her - her kind demeanor was easy to be relaxed and ourselves around Sharon is very professional, with great communication available via email and phone for pricing information, questions, prop ideas, outfit suggestions ;) Her website and blog are easy to navigate, and she returns calls/emails promptly. She takes time to meet with you to get to know your personality, your love story, and preferences. She always has a Plan B in mind if it rains or is gloomy!!!! She can work with practically any lighting, and her photos are always vivid We would LOVE for Sharon to be our wedding day photographer, but our family friend has been looking forward to shooting our wedding. I highly recommend having her shoot your engagements/wedding! I have seen her in action at several weddings, and she shot a wedding that I was a bridesmaid in. She is super speedy and efficient with her artistry, getting sweet priceless moments at every angle. Sharon will be our family photographer for many more fun and special times ahead :)
---
Sharon was great!
Reviewed on

9/24/2013
When we began planning our wedding, the first thing we agreed on immediately was that we wanted Sharon to be our photographer. She has photographed several of our friends' weddings over the years and we actually are good friends with her family. In fact, after she took our wedding pictures, one of my college friends messaged me about how she saw our pictures on Sharon's website and that she had also used Sharon as her wedding photographer and thought she was the best! Sharon is the sweetest and was really open with all of the ideas that we had for photos and also had a lot of great tips. We loved our pictures and definitely recommend her.
---
Sharon is simply the best.
Reviewed on

8/22/2013
Aaron C
Sharon is my favorite engagement and wedding photographer, and I'm not just saying that because she is our friend. She photographed both our engagement and wedding, and I have a ton of favorite pictures from both of these events. She is the top photographer on my list because she always finds the best lighting and captures special moments in the best ways possible. She makes the bride, groom, and wedding party look so good!! The tone of her photos is bright, happy, and almost enchanting. She is also very stylish and knows what will make for the best pictures and wedding in general! I always enjoy asking for her opinion on decisions because I know I can trust her excellent taste. She gets the photos back to you within a reasonable time period and will help you every step of the way in making albums and printing your favorites. Like one of the other reviewers, I would give infinite stars to Sharon if I could =).
---
Sharon made everything perfect
Reviewed on

8/22/2013
Yue T
It was love at first sight when I saw her blog. Love her style and the pictures made you feel happy and sweet. The day I met her with pricing and stuff is the day my husband proposed to me. She is my lucky star! She is so sweet and made everything so smooth and so perfect. I will recommend her to everyone. I will ask her again if I have anything like family photo or baby photo.
---
Sharon is the whole package!!!!
Reviewed on

8/22/2013
Sara G
Sharon was by far my favorite vendor for my wedding. From our initial first meeting, I knew I would choose her as my photographer - she was incredibly friendly and easy to get along with, so I knew I would feel completely comfortable with her during the engagements, bridals, and wedding. This proved true from the start during our engagement session! Let me just say that her pictures are absolutely GORGEOUS. I used one of the photos she captured as my Save the Date and got numerous compliments. And they just got better from there! One of the things I loved about Sharon is how responsive (this is huge in the wedding industry!) and helpful she was. I could email her about photography or a general wedding question and she was very quick and happy to respond. She obviously is very knowledgeable about the wedding industry, and in addition, she felt relatable because she recently got married as well. Finally, let me just say how wonderful Sharon was on the actual wedding day. She and her assistant photographer were very professional - I really liked that they captured all the right moments yet stayed inconspicious. I received my photos back little more than 1 month - and one of my friends who also used Sharon got hers even sooner. I thought this was fabulous because I had heard horror stories of people who had not received their photos for 3-4 months. I highly recommend Sharon as a photographer! In the future, when I have a family, I even plan to use her for family photos, etc.
---
Best Photographer I could have ever asked for!
Reviewed on

8/21/2013
kelsey g
Sharon was incredible. To start, our engagement photos were literally perfect. Sharon was not only willing to drive out of Houston city limits to the location of the shoot we chose, but she also was flexible and let us re-schedule with almost no notice because of poor weather. She really captured the best of both of us and I cannot tell you how many people have commented on loving our photos. She is great at telling you exactly what to do and how to pose to make for the best photos that look perfectly natural. Our actual wedding pictures were even better. She captured all of our important moments and some how managed to get great photos of all of our family and friends despite us having a very large wedding! She is extremely professional, has an incredibly sweet attitude, and was overall a joy to work with. I'd recommend Sharon to anyone.
---
Wonderful Wedding Photographer!
Reviewed on

8/21/2013
Tiffanie L
My husband and I didn't hesitate when we decided on having Sharon be our photographer. We even booked her before we decided on a venue! She is extremely responsive and a joy to work with. We took our engagement and wedding photos with her and absolutely love them! She made us feel very comfortable during the engagement shoot and during our wedding day, and I wouldn't hesitate to recommend her to any bride who is looking for a photographer.
---
Sharon is PERFECTION.
Reviewed on

8/21/2013
Carrie N
If I could give Sharon infinity stars on this review, I would! Sharon was the best decision we made for our wedding--she was so easy to work with, and this lady is so stylish. So stylish that we gave her full reign to style our engagement session, and it was featured on SMP Texas! She was even sweet enough to bring us macaroons as props to the e-session and we got to snack on them afterward :) This girl speaks my language. And then to top it all off she did such a fantastic job on our wedding day that our wedding was featured on the front page of SMP (Dream.Come.True). We are so thankful that she photographed our wedding journey--she was perfect from start to finish. She is such a thoughtful and easy-going artist, and she effortlessly makes you feel comfortable and beautiful. Be sure to book her before she's all booked up! You won't regret it!
---
Great photog!
Reviewed on

2/24/2013
Brittany Gunter B
Sharon was great to work with! Loved my engagement pics and bridals so much! My wedding photos were great too, but I wish I would've had more photos of just the two of us. It rained on my wedding day so areas for photos was limited. I would recommend Sharon for wedding photography...she is so sweet:-)
---
Amazing Photographer!
Reviewed on

11/04/2012
Rebekah M
Sharon is so wonderful to work with. She puts everyone at ease and takes great photos! We had our engagement, bridals, and wedding photos done by her and her team. Could not have asked for more. We were given CDs of all the photos and a beautiful wedding album. I recommend her to all my friends getting married!
---
best decision ever!
Reviewed on

11/01/2012
Ashley W
Sharon was so much fun to work with. She was reccommeded to us from another photographer and my husband and I are so thankful we found her!! Not only are her pictures amazing, but she was always so much fun and super easy to communicate with. She always kept us in the loop while we were wating for pictures/albums and what not. She is also very reliable and trustworthy, I didn't have a sing doubt in my mind that she would be late for our wedding or forget anything, she was perfect! She also has very creative ideas and we got so my compliments on our pictures!! THANK YOU SHARON!!! I would reccommend her to anyone!
---
Exquisite Photos & Lovely Person
Reviewed on

10/05/2012
Gemma B
I just received the photos from our wedding and we are blown away. We had an engagement session with Sharon last year and loved the pictures then but the shots she got from our wedding day are phenomenal. Sharon makes you very comfortable in front of the camera and manages to quickly pose you and get phenomenal shots out of it. I have been to too many weddings where the pictures took HOURS and I felt strongly that I wanted to capture the day without spending 2 hours of our own wedding day doing it. If you are looking for a talented photographer who does a quick and phenomenal job then Sharon is the photographer for you. She was recommended to me by another bride and I know that neither of us would not hesitate to recommend her to someone else. In fact, I have already suggested Sharon to all of my newly engaged friends.
---
Absolutely ADORE Sharon
Reviewed on

5/19/2012
Cindy F
We could not have picked a better photographer for our wedding!! When one of my bridesmaid recommended me Sharon, and after I saw her pictures on her blog (which I now stalk continuously), I knew I did not want any other photographer to take our pictures besides Sharon. She did my engagement, bridal and wedding! She's super flexible and very fast to respond back to emails. She let us customize our own package, and picked out what we didn't need and added in what we wanted more of. Sharon is also just one of the sweetest girl you'll ever meet! She makes you feel super comfortable during all your sessions, and her photos are so colorful and just pop! My mother-in-law would not stop gushing over all our wedding photos and she is a hard woman to please. She kept on saying that all the photos Sharon took belongs in a magazine! and it's true! I'm so happy with my choice in Sharon Nicole Photography, and now have photograph memories to last a life time!
---
Great photographer, quick response
Reviewed on

2/24/2012
Meilizza P
I booked Sharon as my photographer because I love her style - her pictures just pop! She did my engagements as well and even with a husband who feels awkward in front of the camera, she still made him smile with her funny remarks. Unfortunately, she was not able to shoot my wedding but she was very apologetic about it. She even found another photographer (different company) once she informed me of her not being able to and offered to have her come on a trial-like run for my engagment shoot. She still did all the editing and designing for my album. One of the best things is that she is very quick to respond which I feel is a huge factor during wedding planning.
---
my pictures was awesome!
Reviewed on

12/14/2011
Whitney B
a little on the pricey side but I loved my pictures so it was worth it!
---
Amazing!
Reviewed on

9/30/2011
Sabrina M
Have you seen her work? She's awesome. People always regret not spending more on the photographer. Surely, you can find a cheaper photographer, but they wont be as good as Sharon. She's so friendly and her work is great! I am the cheapest person you will meet in your life. My husband uses my name as a synonym for cheap.... And I will never regret paying for Sharons's services. You will not regret her. Go to her website... sharonnicolephotgraphy.com. You'll fall in love.
---
Reviewed on

8/07/2011
Kathy Z
very professional and attentive to details. She really does try to capture everything that you want her to capture. I would highly recommend Sharon
---
Amazing!
Reviewed on

12/03/2010
Brecklyn W
Sharon was the photographer at our wedding this past March, and she did the most amazing job. We had an incredibly hard time picking out pictures to hang in our house because they were all so great. Many people said, "your pictures look like they are out of a magazine," and low and behold The Knot published our wedding in the Spring/Summer 2011 issue. Sharon has absolutely found her calling in life!
---
Sharon is in every way the perfect photographer!!!
Reviewed on

12/03/2010
JEssica S
Sharon of Sharon Nicole Photography exceeded every single expectation that we had! From the moment I met her – I instantly felt comfortable. Not only did I fall in love with her work - it's impossible not to fall in love with her personality and her energy – she makes it so easy to take photos – in any setting! It's so much fun to look at our wedding photos and see the events and faces that we may have otherwise missed in all the excitement of our day. She did an excellent job preserving the memories for us, and we will have them to treasure forever. We cannot thank her enough. She was everywhere, capturing every detail of our day. We love each and every single photo….and get goose bumps looking at the pictures – they are all breathtaking!!!! Not to mention the albums that she put together for us – she has such an artistic and creative eye – they have been such a treasure for us! We couldn't have asked for better pictures or for a better photographer …..from my boudoir photos, to my bridals, to our engagement pics and of course our wedding day – her work is amazing and she are such a doll to work with!!!!!!! We will cherish each and every one of our photos and the memories forever! I cannot wait to continue to work with you again in the future for maternity, baby and future family photos!!!! Thanks again Sharon, you made this bride a very, very happy girl – I cannot get the smile off my face every time I look at our pictures!!!!!!
---
Yay for Sharon Nicole!
Reviewed on

12/02/2010
Kim J
I cannot recommend Sharon Nicole Photography highly enough! Sharon did our engagement and wedding photos, and we have gotten so many compliments on both. Sharon is an amazing and talented photographer. She has a kind personality and a great sense of humor, which made taking pictures with her a blast. She has a great artistic flair, and she aims for perfection- two qualities that I value highly in a photographer.
---
Send Message