Home

Sheraton Commander Hotel
About this Vendor
Elegant Events
From our stellar ballrooms, to an award-winning culinary team to magnificent accommodations, every detail conspires to create a customized event that mirrors your dreams. Located in historic Harvard Square, the Sheraton Commander Hotel is the ideal hotel for your blissful occasion.
Amenities + Details
Amenities
Indoor Ceremony Area

Kosher Available

Liability Insurance

Liquor License

On the Water

Onsite Catering

Onsite Overnight Accommodations

Onsite Parking

Onsite Wedding Consultant

Outdoor Ceremony Area

Outdoor Reception Area

Outside Caterers Allowed

Site Fee

Tented Area

Valet Parking

Wheelchair Accessible
For more details about amenities, please message the Venue.
Banquet/Reception Hall, Hotel/Resort
Contact Info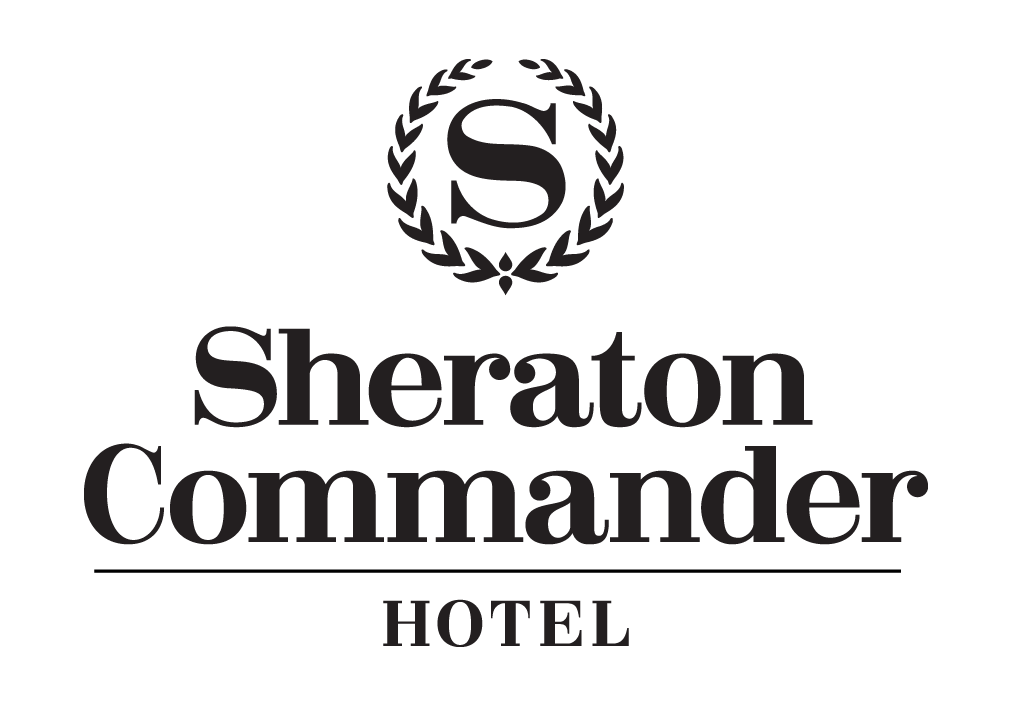 16 Garden St, Cambridge, MA
You won't regret it
Reviewed on

4/19/2015
Susie Y
We got married on April 11th, 2015 (almost exactly one week ago!) so it's still fresh in my mind. Judy and her staff made everything so easy! It's difficult for me not to micromanage everything, but Sheraton's reception venue was so responsive, efficient, and willing to help that I felt truly at ease in the whole planning process. We also didn't want to drop a fortune on our wedding reception, but for the price (compared to other venues), this was definitely a steal. We had two videos (one of them was a surprise) play during the reception, and the transition was seamless. People told us the food was great. Our DJ was professional and did his best to keep the dance floor going! Afterwards, we had an after-party at Nubar, which is right in the hotel, for free. It was a great way to end the night! Overall, Judy and the Sheraton staff were not only helpful, they were definitely invested, attentive, and just all-around awesome. I would 100% recommend this. I got the quality of a much more expensive wedding through Sheraton, and the location cannot be beat, especially if you take photos in Harvard Yard. Do it!! You won't regret it :)
---
An Amazing Venue
Reviewed on

11/08/2014
Allie D
The Sheraton Commander is amazing! We were married there in October of 2014. From the first day we picked it as our venue the staff at the Sheraton Commander were fabulous. This is especially true for Judy Brillhart, the Director of Event Management. I honestly cannot say enough good things about her. She made the planning process a dream, always responding to any of our questions and solving any problem that we threw her way. Not only is she amazing professionally, but she shows you how much she cares about you and making your event special. On top of the staff, the hotel is beautiful. From the lobby, to the rooms, to the stunning ballroom, the space made our wedding feel very elegant. The food was also great. The Chef was willing to work with us on all of our requests and happily accommodated our guests' dietary restrictions. Nubar is also wonderful. We had many meals there throughout the planning process and our guests loved having such a great restaurant right in the lobby of the hotel. I highly recommend the Sheraton Commander, whether you are looking for a wedding venue or just looking for a place to stay. I could not have been happier with my experience.
---
Absolutely Perfect ! !
Reviewed on

10/20/2014
Perfect! Judy Brillhart is amazing! She handled all the details. Thus made the planning process and entire event seamless. The Commander is elegant. The food was excellent. The guests had a wonderful time. As did I! The bride and groom have memories to last a lifetime! Absolutely Perfect!!
---
The Best Night of Our Lives
Reviewed on

12/12/2012
Gordon S
When my wife and I began looking for a venue to host our wedding reception we wanted to ensure that the venue was personal, intimate, indicative of our tastes and styles, and preferably in the area we live (Harvard Sq). We were very skeptical about going with a hotel as they typically lack that intimate feel that we were looking for. The Sheraton Commander turned out to be exactly what we were looking for. The Sheraton seamlessly blends history, character, elegance, and a somewhat European boutique hotel feel with TOP notch service, amenities, and professionalism. Holly, our wedding planner/coordinator at the Sheraton, was an absolute pleasure to work with. Her attention to detail, ongoing flexibility with us, and energetic demeanor made the planning process fun and memorable. The Sheraton truly became our home away from home during our wedding weekend and I think that is hard to find that in a hotel. I cannot say enough about how crucial a role the Sheraton Commander played in ensuring that our wedding weekend was nothing short of magic. To say I was impressed would be a gross understatement. This hotel and it's staff deserve all of the accolades that they are receiving on this website (and elsewhere). A true gem (not to mention cornerstone) in Harvard Square. I would recommend the Sheraton Commander to anyone who doesn't want to have just another typical wedding reception. If you have seen one hotel wedding reception you have seen them all...until you have been to a wedding reception at the Sheraton Commander. Thanks again for making our wedding weekend and especially our wedding reception the best night of our lives!
---
Couldn't have been better!!!!
Reviewed on

11/30/2012
Jen N
The WHOLE experience for my wedding reception with Judy & the team at the Sheraton COULD NOT have gone better :-) Judy is a true professional who does her job well & makes sure every 'i' gets dotted & 't' crossed! My husband and I were so impressed with the Sheraton and loved every moment of our wedding reception! Judy makes sure that you get the reception you want and within your budget. I'm SO glad we picked this location; the George Washington Ballroom is such a beautiful spot and accommodates wedding receptions wonderfully. All of our guests who also stayed at the Sheraton during our wedding weekend could not stop complimenting their stay & how well they were treated. I cannot say enough good things about the Sheraton Commander and highly recommend this location for wedding receptions & events!
---
We love The Sheraton Commander & Judy is a rocksta
Reviewed on

11/08/2012
Amy D
Let me just start off by saying that my wedding was absolutely perfect from start to finish. People told me in the days and weeks leading up to my wedding that something would inevitably go wrong and that I would just need to let the little things go and try and enjoy my wedding day. I thought this was horrible advice first off, but even more importantly it was COMPLETELY untrue! Judy and the entire team at The Sheraton Commander were absolute rockstars and made sure that our big day went exactly as planned. The ballroom was absolutely stunning, set up and decorated exactly how I pictured. The food was unbelievable (our tasting might be the 2nd best day of my life & my friends and family are still raving about the food!). The specialty cocktails they created for us were delicious & the bar service was phenomenal – we definitely kept them busy! We started the whole wedding process having a pretty strong vision of what we wanted; a more cocktail party style reception with high and low cocktail tables throughout the space with passed appetizers and stations instead of a seated dinner. After explaining all our ideas to Judy, and having my mother question if this type of wedding reception would work (we come from a long line of plated dinner weddings in my family!), Judy shared that she loved that type of event & would want the exact same type of reception for her own wedding. This immediately erased any fears or doubt that my mother had, and we knew that we'd picked the perfect location for our wedding! Judy was fantastic to work with – every single detail I had ever imagined (and definitely ones I'd didn't even know existed) was taken care of and executed to perfection. The Sheraton Commander made it so easy to plan our wedding, taking care of linens, wedding cake, furniture rentals, set up/break down, coordinating with our band/photographer/photobooth, a morning after brunch, EVERYTHING. All I had to do was make a decision and Judy took care of the rest. There are a million little things that go into planning a wedding; so it was amazing to know that all of these important details were in very good hands. I didn't worry one bit, which is very out of character for me. This speaks volumes to Judy's experience and professionalism – I knew I had nothing to worry about. The level of customer service we received during the entire planning process is second to none; I have never met a nicer, knowledgeable, accommodating and just downright awesome hotel staff. Every person we interacted with was spectacular, from the front desk staff (I showed up with 38 gift bags for guests checking in and they didn't even bat an eye!), to Richard and the staff at Nubar, who hosted our after party – we truly felt as if we were the only guests/customers/couple on earth, they made us feel so special. So, long story short The Sheraton Commander was the absolutely perfect venue for our wedding and we love them and will sing their praises forever. My husband and I joke that we need to visit them at least once a week because we miss them so much.
---
Intimate, Beautiful, Modern
Reviewed on

11/06/2012
peggy j
My wedding was at the Elegant Sheraton Commander Hotel. The hotel is unique because of its modern yet historic charm. Our wedding day was very beautiful and intimate. The rooms were beautifully decorated and have brilliant chandeliers. My event planner, Holly and her staff, was extremely helpful and attentive. Every detail was taken care of. Picking the right venue for a wedding can be difficult. Once we walked into the classic Sheraton Commander we just knew this was the right place for us!
---
Like butter...
Reviewed on

11/06/2012
Grace H
Everything went smoothly. We worked mainly with Holly and she was great. The day went and she was quite on top of everything. If we needed something, she was there to help. The place was beautiful and the price was right. The food was great and everyone had a great time. At the end there was a bit of a mistake on the final invoice, but Holly jumped on it and took care of the issue. I would totally recommend this place to brides that want a classic and beautiful place with no fuss.
---
Great reception location!!
Reviewed on

10/18/2012
Jennifer C
Had a wonderful reception at the Commander. Judy was wonderful as a coordinator for the planning and day of logistics, made everything so easy and seamless! I couldn't have been happier with how the reception turned out and got SO many compliments from family and friends! Plus the price was significantly cheaper than other hotels in Cambridge, which was a definite positive...
---
Wedding at the Sheraton Commander
Reviewed on

11/11/2011
Vicky B
We had our ceremony in the Terrace Room and reception in the George Washington Ballroom. From start to finish, working with the Commander was a great experience. The hotel and venue rooms are absolutely beautiful. The hotel staff were great to work with. The coordinator, Judy, is amazing. She answered all of our questions and gave us great advice. The day of the wedding everything was set up perfectly. Everything was handled for us so all we had to do was enjoy the day. We are still getting raves about the food. The location of the hotel in Harvard Square is great for a city wedding. The hotel also just recently updated it's bar and it's great for an after party location. We definitely feel like we got great value for the price.
---
Thank you!
Reviewed on

1/05/2011
Erin W
I loved the feel of the Commander the moment we walked in - it has so much character and at once feels old and updated. The ballroom was absolutely beautiful on the day of the wedding. The best part was Judy and her team...They could not have been more helpful and flexible throughout the whole wedding process, which was definitely stressful at times. I would highly recommend the Commander to any other brides who want an elegant yet fun city wedding!
---
Everything we wanted - and more
Reviewed on

12/09/2010
Katherine B
I can not say enough about this venue. We wanted a place that was elegant, yet comfortable, and the ability to have our wedding and reception in one place. Judy and her staff made everything we wanted come to life, and dealt with any possible issue before it became an issue, and made it easy to plan our wedding from a distance. We looked at many venues, and the Commander was very reasonably priced and convenient for both local guests and those from out of town that wanted to go sightseeing. I would highly recommend (and have) the Commander to other brides.
---
Our perfect wedding
Reviewed on

12/01/2010
Meghan F
Without a doubt, the Sheraton Commander was the perfect venue for our 10/10/10 wedding. We wanted a beautiful, formal ballroom - but not stuffy - one where we would still feel at home. This is exactly what we got at the Sheraton Commander. The warm, courteous staff always treated us like VIPs from start to finish of the planning process and throughout the event. Judy, the Director of Catering, is extremely friendly and professional. She always had a smile on her face and was always willing to take the time to answer my long question filled emails. No request was too large for Judy or her team, and trust me, we had some unique requests for our wedding. Were there any bumps along the way? Sure, but only minor ones that were resolved promptly and efficiently. After the planning process, I was 100% confident that Judy and her team would service a flawless event. From the ballroom to the food to the DJ (included in our package) to the lighting/photobooth recommendations by Judy - everything was top notch and less expensive than most comparable venues we researched. All of our guests have told us that it was the best wedding they've ever been to. I know this is in large part to Judy, Holly and the entire Sheraton Commander team. I would recommend this venue to anyone in a heartbeat.
---
Sheraton Commander - Wedding Reception Venue
Reviewed on

12/01/2010
Kevin M
Overall, we were very pleased with everything. The service was good, the ballroom is beautiful, and it's reasonably priced for the prime location. The venue was very flexible which is one of the reasons decided on the Sheraton Commander. They had no minimums and the ballroom can hold up to 250. The location was great - minutes walk from the redline, in the heart of Harvard Square, very convenient for our out of town guests.
---
Send Message