Home

Showtime Lights and Events
About this Vendor
Couples Love Showtime Lights and Events
Formerly Seward Park Tech, Showtime Lights and Events is New York's best-rated Wedding DJ and Lighting Company. Visit us for past-wedding photos, videos, music mixes and Wedding articles to assist you in your music planning. Rated 5-Stars by Brides. Visit us now!
Details
Classical, Country, Disco, Folk, Hip-Hop, Jazz, Pop, R&B, Rock, Arabic, Indian, Klezmer, Latin, Persian, World Music
Ceremony, Reception, Wedding
MC Services, Recorded Music, Sound Equipment, Music
Contact Info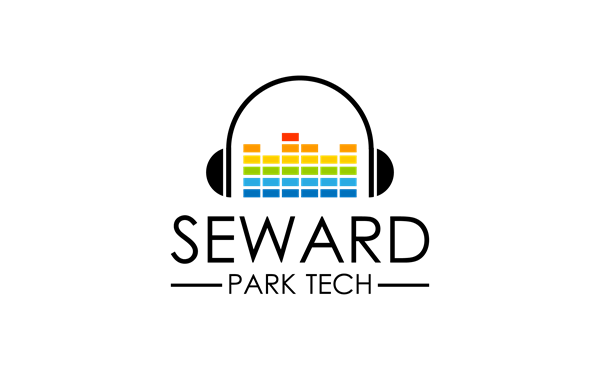 Serving Long Island/NYC, Ronkonkoma, NY
Serving Long Island/NYC
DJ, MC, & Lighting
Reviewed on

8/30/2012
Catherine T
You guys did an awesome job!! Special thanks to Kieffer for treating my event like his own. Everybody couldn't believe how much fun they had and how relaxed the atmosphere was which is exactly how I wanted it. Thank you for your quick responses and being attentive to all my needs. You made what I pictured into reality with the great lighting & decor. The MC knew how to pump the party up and even my 88yr. old Dad couldn't stay off that dance floor!! Thank you for an event well done. I am very happy with your services from the beginning to the end. I highly reccomend them and anyone who wants one less thing to worry about for their event should contact them.
---
Great Wedding DJ!
Reviewed on

4/17/2014
Dara Z
We used Seward Park Tech as our wedding DJ on 3/29/14 and they were great! Before the wedding, they scheduled a planning call to discuss the style we preferred and the general feel and type of music we wanted played. Based on that information we had Kieffer as our MC and DJ Ant for the Djing. A week before the wedding they sent us a planning document on Google Docs to outline our timeline, song selections for specific events (first dance, parents' dance, bouquet/garter toss etc.) as well as submit song requests in general which was great for easing our minds that everything would run smoothly! On the day-of, both guys were very attentive, professional, and fun! They had all our music selections ready but were very flexible based on the mood of the crowd! Several friends commented on how great they were and everyone had a blast!! The highlight of the night was when the groom's friend and sister volunteered the groom to do a surprise serenade! When he decided to perform "A Whole New World", these guys were quick to find the song and hand over the mic! We had a great dance party and could not have asked for a better wedding music experience! Thanks guys!!
---
Love these guys!
Reviewed on

11/30/2013
Linda
I couldn't be more happier with Kieffer and Seward Park Tech! From the start these guys were top notch. When searching for a DJ & lightning, we stumbled on to their reviews on theknot and immediately reached out to them for our wedding. These guys were super accommodating. They came to our apartment and talked about their services, prices, and laid out the "wedding outline" for us. They were the first and only DJ's we met with! Communication was very great with Kieffer. He would let me know when he received payments and if I had any questions, or needed ideas he would send me information within the same or next day. Once it came closer to our event we were all able to talk and finalize the remaining details for our wedding together. They provided the music for our ceremony, cocktail hour, and reception. Everything they had played during our reception was perfect. Not only did they play the songs that we had requested, but they also played music similar to our taste that we really enjoyed. They also provided uplighting for our reception and had a photobooth that everyone loved! Throughout the night they were making sure we knew what was next throughout our reception and kept us informed if anyone requested a song, and kept people dancing until the end. From our MC, to our DJ and our photobooth, everyone did such an amazing job that I couldn't of asked for a more amazing night. These guys are great at what they do and would recommend them to anyone looking for DJ/Lighting for their event.
---
Amazing quality!
Reviewed on

10/29/2014
jenny m
We couldn't have asked for anyone better. The dj was very professional. He had every song we asked him to play. The reception music was great ,everyone was on the dance floor. We had uplighting around the room that was a beautiful amber color and it was beautiful! I definitely recommend them for anyone looking for an easy team to work with, amazing music to keep the everyone dancing and beautiful uplighting.
---
Thank you so much!
Reviewed on

10/28/2014
donald l
We had our wedding in September 2014, and Seward Park Tech made it a night to remember! We wanted someone who could keep the party going, and was brief and smooth on the mic when it was time to speak. After meeting with them and several other DJ companies I knew Seward Park Tech was who we were going with. It was pretty simple, a couple of special requests, a couple of mashups. He had no problems with what we wanted done. Day of the wedding things went smooth as could be. For our recessional music, there was a song we wanted faded in at a certain part, and he got it just right. He transitioned to the cocktail hour and reception no problems. All the music we requested was played, and he did a really good job of feeling the flow out and keeping the party rocking. Plus, based on our song requests, he was able to play a lot of other music that we really loved. Reception progressed really well, with the music getting more rowdy after dinner and cake. The dance floor was never empty, and we've got lots of wedding photos to prove it! We were very happy, I would recommend him to anyone looking for a wedding DJ who is professional, but can also keep the dance floor going.
---
Absolutely Amazing!!
Reviewed on

10/28/2014
kenny p
Absolutely amazing DJ for our wedding. Kieffer worked with us throughout the entire process, and also met with us and gave us a very detailed template for a schedule and 100's of song suggestions for each event (such as first dance, bouquet toss). Then went through the whole form with us again to make sure he would say the wedding party's names right and thought of a ton of stuff I had forgotten. Had everyone dancing all night long!! Great transitions from song to song and cut our first dance song exactly where we wanted it cut since we didn't want everyone staring at us for too long!! Will definitely be referring him to our friends/family!
---
Phenomenal MCs and DJs
Reviewed on

10/15/2014
nathalie h
Seward Park Tech (SPT) were phenomenal MCs and DJs—flexible, responsive, and knowledgeable. We're New York-based and booked Seward Park Tech for a Connecticut wedding. We planned our wedding remotely with easy communication. They were available for multiple calls and were always incredibly personable and accommodating to our requests. They had a comprehensive Google Doc planning sheet that guided us through the sound and music needs of the event. It was also helpful in our overall planning of the day. SPT provided the sound for our outdoor ceremony. They arrived on-time and the sound quality was clear despite the wind and the waves. We also asked SPT to mash two songs together for our first dance, one soul and one bachata. They easily turned around our request and it came out beautifully. The sound and entertainment at our reception was everything that we asked for and we were no easy clients. We pre-selected a range of music genres to flow together from Motown to Boston Rock to Reggae to Bachata to Soca to Journey; and, SPT made it all work incredibly well. The DJ also added some of his own songs; they went over well with guests and kept the party going. Our friends and family of all ages gave overwhelmingly positive feedback verbally and also by dancing the night away! We would highly recommend SPT for a wedding or any event; they really cater their business to their clients' needs and wants, while providing great service and advice along the way. Book them!
---
DJ and Lighting, Highly Recommended
Reviewed on

9/18/2014
Kathryn M
Kieffer and Eric absolutely transformed our reception with their DJ and lighting services. I chose them solely on the Wedding Wire and Knot reviews so I was hesitant, but I am SO glad I did. I was also very reluctant to do lighting, but our venue only had fluorescent overhead lights, so it was a necessity. I was worried the color would be too dramatic and emphasized my concern. Kieffer brought me into the reception space in advance so I could approve the color which was a beautiful soft pink. It absolutely assuaged my fears, and I was thrilled with the result. Seward Park Tech has a great online planner that allows you to lay out all your expectations and plans for the big day. I did my best to fill it out, but I did not have a great idea of how the reception was supposed to be run. Kieffer is an amazing MC. He did not hesitate to come ask me questions and clarify exactly what I wanted throughout the night. I was SO impressed with his flexibility as the night rolled on and things like the toasts or the cake cutting needed to shift just slightly. Eric is an awesome DJ. He played a great variety of music. At a certain point in the night, I requested more classics hits to get the older people dancing. He effortlessly switched it up, and we ended up having everyone in the room on the dance floor. The price was incredible for both lighting and music during the cocktail hour and reception. Most of all, I was impressed with their flexibility in making the event flow effortlessly, and that they really kept people dancing all night long. Highly recommend!
---
Dance Fest Wedding
Reviewed on

6/23/2014
Christine I
My husband and I wanted our wedding to be a one big dance party and thanks to Seward Park Tech, it was! From the very beginning, they provided excellent customer service --- they called us back immediately and provided guidance on everything (photobooth, music, lighting). The wedding was a huge hit and our guests continue to tell us how much our wedding like being in a club because they were all dancing so hard. If you want a dance party, Seward Park is your vendor of choice. Thanks again Anthony, Keiffer, DJ Cabo, et. al. You guys ROCKED it.
---
Best DJ/Emcee Service
Reviewed on

6/11/2014
Jo-Ann S
My wedding was on May 4, 2014 and Seward Park Tech provided us with the DJ, emcee, lighting and the dance-on-a-cloud. I was happy with them from the beginning. They set up a skype call and I met with the team and I was able to ask any questions and make any requests and they were very accommodating. Day of the wedding, everyone raved about the music and the emcee. He interacted with our guests and got them moving and enjoying themselves. The room was transformed with the lighting. As for the dance-on-a-cloud, my venue did not allow it at first but after a call from Seward Park Tech the venue was reassured there would not be a problem and I got the first dance that I had envisioned. My groom and I danced on a cloud which surprised most of the guests and they were quite impressed. The photos of this dance was just beautiful. Thank you again and again and again.
---
Amazing!
Reviewed on

5/20/2014
Kristi L
I received so many compliments from my wedding guests about Seward Park Tech! Jonathan and Anthony were AMAZING. They executed every detail flawlessly! I was even asked if I would accept requests that guests were making. The two of them really read the crowd and played music from all genres that kept people on the dance floor. It was a great night! I highly recommend them!
---
May 2014 wedding
Reviewed on

5/11/2014
April T
Jonathan did an outstanding job at our wedding. He helped us incorporate my brother's acapella group into the cocktail hour without any gaps in the music. We had a very specific request for our first dance song and Jonathan found the song for us. We couldn't have been happier!
---
Great Service!
Reviewed on

4/14/2014
Caitlin C
We had DJ Eric and Jonathan work our wedding. Eric arrived promptly and set up asap. Unfortunately Jonathan got stuck in traffic, but arrived right before our reception. Eric set everything up and assured us that everything would be fine. Our guests had a blast, and the dance floor was filled the entire night. The music was varried and noise level appropriate. All in all, great service!
---
Great Service!!
Reviewed on

12/01/2013
susan g
Seward Park Tech was great. They paid attention to what we wanted and were responsive to answering any questions we had. They kept the night alive, there wasn't a dull moment!
---
great music and service!
Reviewed on

11/20/2013
smokey r
Keiffer, Jonathan, and Anthony are amazing guys. When I met them, they were very nice and professional and told us that whatever we wanted from them, they could make it possible. They have an extensive music collection and are very talented. During the wedding itself, they had every song ready to go at the right time and worked with us to make things flow better. If i wanted songs to be changed, they did it quickly and assured me it was no problem. Whatever you want, they can do. They put myself and my groom at ease and honestly, I was pretty much dancing the whole wedding lol. My friends barely left the dance floor either. Thanks for an amazing event Seward Park Tech.
---
Great DJ, MC, and Lighting!
Reviewed on

9/30/2013
Angela C
I had an excellent experience with Seward Park Tech. The guys came out to our venue to check out the setup before we even hired them. Seward Park Tech provides DJ, MC, and lighting, including up-lighting, which was awesome. They were very thorough with the planning, giving us an 8 page document to fill out, specifying all kinds of details. On the actual day, I was very impressed! We had a great wedding, and to me, that has a LOT to do with the music. You really can't have a good party without good music, and the DJ should know how to keep people on the floor. We had people dancing at our wedding that NEVER dance. I credit this mainly to Seward Park Tech. I would highly recommend them.
---
Great night!
Reviewed on

8/09/2013
Jessica M
Seward Park did my lighting, Ceremony music, DJ and MC for the reception. The space was beautifully lit with under the table white lights and pink and orange (to match our colors) along all of the walls. I gave them the ceremony music ahead of time, and they did it perfectly without any mistakes. The MC did a great job getting our guests on the dance floor and keeping the energy of the reception high. The only part that I wish was better is the must play songs. I gave them a list of 10 Turkish songs to play since my husband is from Turkey, but they only played 3 of them. It was great that they played the requests taken from the guests, but we wish we could have heard more from the list we provided. Overall, we had a great time! Thanks
---
Seward Park Tech had my wedding JUMPIN'!
Reviewed on

7/22/2013
Jennifer H
Seward Park Tech I went back and forth between Seward Park Tech and a Haitian DJ , but their price and their ability to provide uplighting won me over. Whenever I had a question, no matter how big or small, Keiffer was always available to speak with or e-mail me. It was also very easy to review and sign documents online. DJ Ant listened what kind of vibe we wanted and accepted a list of songs I had compiled. He did a phenomenal job of mixing the songs and playing them in an order that really flowed. I have never seen a wedding dance floor so full with people so sweaty! I ended up needing a last-minute emcee and the one that came was AMAZING. Many people complimented me on how great he was and how he seemed to enjoy what he was doing. The young man that did the lighting used pink uplighting and then once we started dancing, he dimmed the lights the uplighting turned purple. It was magnificent and accented the decor. What a blessing for things to go so smoothly. Thank you for everything! I wish you guys all the best! Jennifer Scott
---
Seward Park Tech- wedding on Long Island
Reviewed on

6/18/2013
Sarah P
The whole team is very professional when it comes to event planning. They were responsive to our requests and understood what and how we want things on the fly.. The crew arrived early (as promised) at the day of the event and set up quickly. During the event kept the party going to our guest's liking. All evening they were friendly and responsive. I would recommend this vendor!
---
Awesome DJ!!
Reviewed on

6/13/2013
Naomi N
Seward Park Tech edit Wedding on 06/02/2013 (5.0 / 5.0) I highly recommend this DJ! They truly made our wedding what we had dreamed it would be! We had a traditional jewish ceremony and a complicated reception with a mix of Israeli, Arabic, and modern music. Seward Park hit the nail on the head and delivered both a wonderful ceremony and reception. Both our American as well as Israeli guests were pleased with the music selection and were on the dance floor all night. When we walked into the reception room we were extremely pleased with how Kieffer set up the lighting, it really turned the room into a much more elegant setting. We have heard rave reviews from all our guests about how much fun they had at our wedding. If the catering hall allowed, our wedding would have gone a lot longer as the dance floor was still packed by the last song! You cannot find a better DJ/lighting company for such a great value!!
---
Party Rocking With Seward Park Tech
Reviewed on

6/11/2013
novia b
First off, I want to thank Kieffer, Eric and their team for making our wedding reception ABSOLUTELY AMAZING!! My Husband I and were so pleased with the high energy and the perfect fusion of Spanish, Reggae and R&B music. I'm still getting calls and messages about how much fun everyone had. The lighting completely transformed the space and it was everything I wanted and more. The planning process was so easy & Kieffer was always available to answer my questions! Ladies & Gets if you want an amazing party, this is your team!!! Sincerely, The Josephs
---
High-Energy DJ's + great lighting
Reviewed on

6/04/2013
Christine S
These DJ's were amazing! They brought great energy to our wedding and got people really excited to get on the dance floor. They were very professional, flexible, and accommodated to our unique song and dance ideas. They did a great job with lighting and really brought our room to life, we got lots of compliments on that. They were real great guys to work with and we highly recommend them for any wedding or affair.
---
Seward Park Tech, I Love You Guys
Reviewed on

5/06/2013
Carolina G
I happened to find Seward Park Tech in my searches through wedding wire and WeddingChannel.com and based on all the stellar reviews, I decided to give them a go and trust me, we were not disappointed in the least. From the very beginning of this process, all of the guys (Anthony, Jonathan, & Kieffer) were all incredibly professional and extremely accessible and communicative. They issued to me a very comprehensive planner that I had so much fun with, I ended up getting carried away with my playlist! But luckily they appreciated my over-eagerness and even complimented my playlist (and that counts for a lot coming from a DJ!). And in terms of the lighting, I was able to give them a couple of reference images off of google and that was all they needed to hit the ground running. The day of the wedding, I couldn't have asked for better: The lighting scheme was amazing, we had our name in lights on the floor AND our music was AMAZING. To the point that people were telling me that the next day their legs were exhausted b/c they danced so much. Now THAT'S the sign to me of a good wedding and more notably a good DJ. But most importantly, I always felt that the guys at Seward Park Tech had a clear understanding of what we wanted, our best interest at heart and they also had complete control over the situation. There was never any confusion or ambiguity b/c we had our emails and google chats and that made all the difference in making this affair run as smoothly as it it did all night. I would HIGHLY recommend Seward Park Tech for any event you have b/c not only are they incredibly professional but they also know how to throw a party. :) Thanks again!!! ~Carolina
---
Couldn't have asked for more!
Reviewed on

4/29/2013
Toni G
My fiance and I booked with Seward Park Tech, and we couldn't be more pleased with their professionalism, talent, efficiency, and organization. Truly, Jonathan and Kieffer was amazing to work with; they made changes to our playlist with ease and walked us through every single step of the way. They give you a multi-page reception wedding planner to fill out, which allows you to customize your event from start to finish, including any and all pertinent details. Our dj and MC were not over the top or in guests faces whatsoever, during the reception. They ran the show with such finesse. Such a pleasure, and we would recommend them WHOLEHEARTEDLY!
---
Great wedding thanks to Seward Park Tech
Reviewed on

3/29/2013
tanya c
We had a really great wedding thanks in part to Seward Park Tech. They were extremely professional throughout the wedding planning. They were very organized and provided us with a very detailed wedding planner where you list every aspect of the event timeline, music and lighting options you want. We reviewed all details over many emails and phone calls. They were always available to answer all of my questions and offer suggestions. They are really down to earth and you can tell they truly love what they do. They had our guests on their feet the WHOLE night. They fed off the energy of the crowd and crowd was going wild for the music. Guests continue telling us it was the best wedding they ever attended. I am truly appreciate for all the hard work they put into our wedding day.
---
Send Message