Home

Sieber Studio
Details
Day After Session, Engagement, Trash The Dress
Online Proofing, Digital Files, Printed Enlargements, Wedding Albums, Photo
Contact Info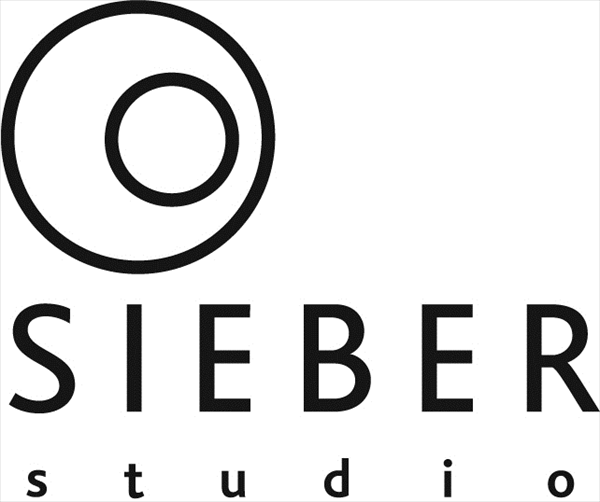 Sieber Studios is a MUST!!!
Reviewed on

8/28/2013
Jenel B
I hope I can put into words how great Julia @ Sieber Studio Photography was. First I need to start by saying I was nervous about finding a photographer in Hawaii, b/c I was new to the island and didn't know anyone. I emailed many photographers and asked many questions... Read More (thankfully I knew what to ask b/c I had experience w/photographers in Las Vegas), Julia was not only the nicest & timeliest, but also answered my questions and then some. She was so patient and helpful when it came to all my questions, including the non photography ones, which I had many since I didn't know anyone on the island. You could tell she knew what she was doing. By the time we were done communicating via email I felt I had made the right decision. Then I met her in person to go over what I was looking for and KNEW I had. She also met me a few weeks before the event at the location so she could get an idea of lighting and environment. I loved the fact that she not only wanted to do that, but suggested doing it! The day of the event Julia and her assistant Will arrived right on time, if not a little early. They immediately started taking detailed pictures of the dress, bouquet and rings. Julia stayed with me to finish the getting ready shots and sent Will on to the ceremony/reception area to get more detail shots and pictures of the guests. She was so great with everything! She made sure I got all the pictures I wanted as well as active shots of the reception and ceremony. To make matters more difficult for Julia we got married on a beach, so she had to deal with a last minute location movement b/c people were sunning in the original spot. We also had our great dane Kali in the ceremony and most of the pictures, as I'm sure anyone who has an animal knows, they aren't the most cooperative w/picture taking - haha. She handled the changes & Kali sooooo well, she helped keep me calm, actually b/c of her I never stressed about it. I trusted Julia and it paid off. Even my guests commented on how nice Julia & Will were and how they couldn't wait to see the pictures b/c it looked like she was taking some great ones! Well I've gotten to see some of the photos and I am IN LOVE!! They all came out fantastic!! I can not wait to see rest of them. The ones with Kali were just amazing!! I've already told my husband when wee have kids she's doing the photos! In other words I definitely made the right decision to go with Julia @ Sieber Studio Photography and can't wait to work with her again.
---
AMAZING!!
Reviewed on

6/24/2013
Jessica S
We truly enjoyed our experience with Julia. She did our engagements, save the dates, and wedding and we were entirely happy with all of it!! She uses just the right combination of direction and improvisation to let your true personality shine in your pictures. Best of all her... Read More packages include CDs and full rights to the pictures which allows you the freedom to do what you want with YOUR pictures (in the end saves you wayyyy more$$).
---
Great Photographer!
Reviewed on

9/16/2012
Tricia S
We were referred to Sieber Studio from a friend who worked with Julia for her own wedding. Julia was very easy to work with and took some amazing photos. She was very prompt on our wedding day, took some detailed and "getting ready" shots at the location where I was... Read More getting ready and then went to take some photos of the groom and his brothers. During the ceremony, she was very discreet. Honestly, when we got the photos, I had no idea how she was able to get them! It wasn't until we saw a video a family friend took of the ceremony that we saw her climbing in the bushes to get some of her shots! She also grabbed us during dinner to take some sunset pictures - it was fun to be able to sneak away for a few moments and enjoy the sunset with my new husband! Doing portraits after the ceremony was a bit chaotic. In hindsight, I should have printed out and brought with us the list of shots that we needed (I had emailed them to Julia before the wedding, but I am not sure she brought it with her). Regardless, we ended up getting most of them, but there are a few that I didn't think of at the time. She sent us all our photos on CDs and we got a wallet sized wedding album that is gorgeous! We got it about 8-9 weeks after our wedding. Several weeks before she sent us an online gallery as a preview. Overall, she was very easy to work with and took some amazing photos that we will cherish forever.
---
Gorgeous photos and wonderful to work with!
Reviewed on

10/07/2011
Alexandra P
I live in CA and hadn't met Julia until a few days before the wedding at our engagement session. She was a gem to work with and put us both at ease in a matter of minutes. Julia has an eye for location and setting. Our wedding location was already amazing, but the pictures... Read More truly took our breath away. The pictures were stunning. Our wedding was a blur and the pictures recreated that special day for us. We chose not to have a videographer and on the day of, we thought perhaps we should have, but once we saw the pictures, we knew we didn't need anything else. We cannot be more thrilled with the photos! I highly recommend Sieber Studio!!
---