Home

Signature Entertainment
About this Vendor
Wedding Of A Lifetime..Let Us Help Customize Yours
At Signature Entertainment it's all about you and the perfect sound system for your beautiful event! Our DJs and staff work extremely well with couples to make their events flawless. We believe Quality & Service are the #1 priorities. Contact us today to customize YOUR wedding of a lifetime!!
Details
Classical, Country, Disco, Hip-Hop, Jazz, Pop, R&B, Indian, Klezmer, Latin
Ceremony, Reception, Wedding
MC Services, Recorded Music, Sound Equipment, Music
Contact Info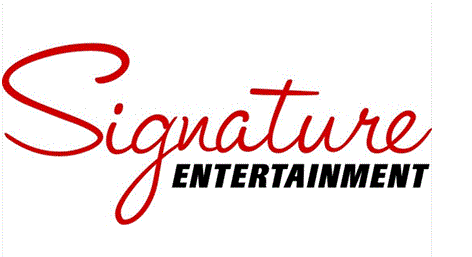 Buffalo, NY
Buffalo Rochester Region
Awesome DJ and Peace of Mind for an Out of Town Br
Reviewed on

1/25/2012
Jennifer I
I am so happy that we choose Signature Entertainment as our DJ for our October 2011 wedding at the Seneca Niagara Casino. As an out of town bride planning a wedding back home in Buffalo, the flexibility and responsiveness of Sean, Mike and Amy was so helpful. I appreciated them scheduling my in person meeting around the busy schedule of my last planning weekend in town a month before the wedding. Scheduling a wedding where you don't currently live is stressful - and their professionalism and knowledge gave me peace of mind that this part of the planning was all set. On the wedding day Sean really catered to our guests and the atmosphere and had the dance floor full all night, and the ceremony music was perfect. The glow sticks at the end of the night were a hit and the energy level never wavered. Five stars and highly recommend!
---
Danced all night long!
Reviewed on

10/02/2012
Lindsey P
Mike Setlock from Signature Entertainment did an AMAZING job! I've never seen so many of my family dance all night and enjoy themselves so much, and I've been to a few family weddings recently! He turned our night into an awesome party and kept everyone happy on the dance floor! They'll be the first to admit they are not the least expensive in the area, but trust me, their knowledge, experience, and fun personality makes them worth the little extra!
---
great service!
Reviewed on

8/19/2012
melissa p
Mike and Eddy were great to work with and brought a ton of liveliness to our wedding. We would definitely recommend signature entertainment and couldn't have been happier with their service.
---
Great Music! Great Time!
Reviewed on

7/26/2015
Everything Mike played made everyone dance all night long! any questions we had were answered and any requests we had were fulfilled also! The reception was a blast and my guests are still talking about it 5 months later!
---
DJ
Reviewed on

7/22/2015
Awesome! Everyone was dancing all night long. One of our guests made the comment that our DJ played the best dance mix he had ever heard at a wedding.
---
Kept the dance floor going
Reviewed on

2/22/2015
Cara M
Good service. Kept the party hopping.
---
The Best Day!
Reviewed on

2/05/2015
Amanda Y
Signature Entertainment provided amazing services for our special day. DJ Gregg listened to all of our requests and wishes and followed through to a "T"! He kept the music pumping all night and made it easy to dance the night away! Signature Entertainment played a major role in our big day, providing recessional music at our ceremony as well as all of our reception and cocktail hour music. They also provided absolutely gorgeous up-lighting throughout our reception venue. I was nervous about choosing lighting in our venue, as the room was already beautiful, however Signature Entertainment was able to light the room beautifully and with amazing class and elegance! It truly made the room even more spectacular! We also utilized Signature Entertainment for our photobooth, which added a great fun element for the wedding party, family and guests! They provided a booth attendant who did a wonderful job putting together a book of all the photobooth strips for us to keep as a momento from the night! Overall, Signature Entertainment played an integral role in the most memorable night of our lives, and I would recommend them to anyone looking for DJ, lighting, photobooth services in the Buffalo area!!!
---
If You Want Your Dance Floor Packed!
Reviewed on

2/04/2015
Suzanne P
I went with Signature Entertainment for my wedding DJ after receiving 2 recommendations and having been impressed by them at my friend's wedding a few years ago. From start to finish, they provided world class service. Mike worked with us every step of the way from explaining choosing songs and making payments on the website to promptly answering any questions I had along the way. I met with Mike and my DJ Matt a week before the wedding and I could tell it was important to them that they would provide the best service possible and keep everyone happy. You won't have to worry about the DJ playing songs that you don't like or that don't work well with the crowd. Matt was awesome. The dance floor was never empty. I literally danced the entire 2 hours of open dancing. My feet were sore but I was so happy. Signature also provided up-lighting for my venue which made it look even prettier. I highly recommend them to anyone.
---
The best!
Reviewed on

2/04/2015
We were first introduced to Signature Entertainment at our sister's wedding, where Mike did an amazing job keeping the night moving/people dancing. As a result, we booked Singature Entetainment for our wedding! They did an amazing job with our wedding!! They provided excellent service, down to the very last detail. They were always available for questions and highly professional. All of our guests had a great time. We wanted everyone to be on the dance floor the entire night and that is exactly what Tim made happen. Thank you for that! I would highly recommend your services to all my friends (and have)!
---
Thumbs Up For DJ & Photobooth!
Reviewed on

11/26/2014
Overall, working with Signature Entertainment was a great experience. As an out-of-town bride, their online system for inputting info, selecting music and making payments was great! I wish every vendor had something like that. We worked with Mike Setlock, and from the beginning he was very helpful; he guided us through the process and was readily available through email and phone. On the day of our wedding, Mike was very professional. He took the lead on organizing the bridal party for our entrance, and he checked in with my husband and I often throughout the night. We also rented a photo booth from Signature and it was awesome! It was brand new, very nice, and the guests loved it. Plus, we had an awesome photo book to take home at the end of the night! I had to take away one star because I was not thrilled with some of the music played at the beginning of the reception, which I probably could have been clearer about upfront. They also did not have time to play all of our requested music. That being said, my advice for brides/grooms is: be as clear and specific as you can about what you want. In the end, this was really a very minor grievance and did not take away from our night. We still had a great time and our guests had a blast on the dance floor! Ultimately, I'd definitely recommend Signature Entertainment, especially for those who are planning from out of town!
---
Signature Entertainment for the DJ
Reviewed on

10/09/2014
Lauren E
We were very happy with our experience using signature entertainment. We were very particular about what type of entertainment we wanted and we were able to get that with signature entertainment. They have a very nice interactive website where you choose a few songs you have to hear, some that you like and some that you do not want played and they use that to generate a playlist. During the final consultation we were able to articulate what our "vision" for the reception looked like to us and they were very receptive. The night of the reception, the DJ was great. He interacted and read the crowd well and our guests danced the whole night. They were great and I would definitely recommend them for any event.
---
Amazing DJ and resources!!
Reviewed on

9/11/2014
Sara P
From our initial meeting with Signature Entertainment, they were extremely helpful in planning the music for our wedding, listening to our requests and setting the tone for our wedding. Everyone we interacted with was awesome and our DJ for the wedding, Matt, was amazing! They were a fabulous vendor that we would definitely recommend!!
---
Awesome DJs!
Reviewed on

8/28/2014
Megan H
Mike & DJ Gregg were great and very flexible to work with. Mike was very helpful throughout the whole planning process and was always available for questions. DJ Gregg was flexible at our reception and went with the flow of the night. This company definitely knows their industry and does it right. Highly recommend Signature Entertainment and their staff!
---
Amazing
Reviewed on

8/28/2014
Fawn A
Amazing people to work with and very professional!
---
Signature Entertainment Rocked Our Wedding
Reviewed on

7/31/2014
Crystal G
My husband and I are so happy we chose Signature Entertainment for our wedding. Mike was so helpful, and went above and beyond to accommodate my requests throughout the entire planning process. Everyone at Signature truly cared about making our wedding absolutely perfect. DJ Gregg was AMAZING! Our dance floor was packed all night-we had so many compliments from our guests on the music! I would absolutely recommend Signature to everyone!
---
DJ Gregg!
Reviewed on

7/30/2014
Kristen V
I can't say enough good things about Signature Entertainment and especially DJ Gregg. Very professional, quick to respond to any questions I had, online profile made it easy to make small quick changes/updates. DJ Gregg was very attentive to my husband and I, even offering to get our drinks for us! Highly recommend! The dance floor was busy ALL night too!
---
You Get What You Pay For... This Was A WIN
Reviewed on

7/30/2014
Jenny M
The adage "you get what you pay for" is very true with Signature Entertainment. This company has an amazing website. They give you the tools to choreograph your entire event. They leave nothing to chance and will give you 2 thurough interviews to make sure everything is perfect. Since this is a professional service and all of your details are saved to thier server any one of their many DJ's can jump right in where another left off should something happen to your asigned DJ. That means no excuses! You will have a well prepared, professional DJ at your wedding.The DJ I was assigned was Tim. He was very professional. Did great crowd control and played music inbetween my personal selections that fit my older crowd. He felt the atmosphere and catered to it. He was very clean cut, well dressed, and above all nice and polite. I was highly impressed. No wedding is perfect. There are so many little details that go into planning a wedding that it is surely one of the most over whelming experinces for a young lady. But this compnay sure does help ease the stress of planning. I would recommend them to any of my friends or relatives.
---
Good choice
Reviewed on

7/22/2014
Tom C
If you are planning your wedding remotely, go with Signature entertainment. Their website is great. The customer service leading up to the day of our wedding was also great. We were happy to have selected them.
---
Signature Was Amazing!
Reviewed on

7/14/2014
Ellen C
Mike and the supporting staff at Signature were one of the smartest decisions we made for our wedding. I had no problems communicating with them from California, Mike even stayed up past 11pm to talk to us after we got home from work! They made the experience so positive, and definitely delivered on everything they promised. Our guests had nothing but great things to say about the music at our wedding, and the dance floor was packed the entire night!
---
Highly recommend
Reviewed on

7/12/2014
Kate L
We used Signature Entertainment as our DJ company for our wedding this past June and we couldn't have been happier with the service they provided. From our first appointment to the night of our wedding, Mike was an amazing help to us and so accommodating to our wishes for that day! Throughout the night of the reception, Mike would frequently check in with us (the bride & groom) to see how we were liking the music selection, if we wanted more of a certain style and overall made sure the two of us and our guests had a wonderful time! Thanks for keeping the party hoppin'! We would highly recommend Signature Entertainment for any special occasion you are planning; they are a class act.
---
Signature Entertainment is the best!
Reviewed on

7/11/2014
Susan S
My experience with Signature Entertainment and in particular DJ Mike Setlock was fantastic from start to finish! From our very first meeting with Mike months before our wedding to the last song of our wedding night, he was highly professional, his enthusiasm was contagious and attention to detail was impeccable! He kept everything running so smoothly. If you are looking for a DJ company that has your guests dancing all night long, then look no further than Signature Entertainment! You will not regret it!
---
Great Buffalo DJ
Reviewed on

7/11/2014
Alison L
Mike and Signature Entertainment provided our entire 250 guests of all ages with a great, fun dance party! We have heard from everyone old and young how much fun they had and our dance floor was packed! We also added a lighting package which aided in the fun dance feel when the sun set
---
Boyack wedding
Reviewed on

7/10/2014
Jim B
Signature was great. The knowledge and input from the first meeting to the wedding itself was perfect. Eddie was our DJ and he was great, made sure we were well taken care of. Asking us often if he could do anything for us or get us anything. He kept the dance floor packed all night; played to the age of the floor and played many different genres. It was fantastic and I couldn't be happier. I would recommend them to everyone and anyone.
---
Signature Entertainment/Mike Setlock
Reviewed on

7/01/2014
Carol R
Mike Setlock/Signature Entertainment is the best! Totally MC'd my daughter's reception so we didn't have to worry about the flow of the evening at all. He was fun and kept everything moving according to schedule without anyone feeling pushed around. When the dancing started, he read the crowd and there was not ONE MINUTE the dance floor wasn't full. Everyone danced .... from the Brooklyn hipster crowd to the 88 year old grandmas! With each other!! Plus he was so flexible and fun, incorporating songs we wanted into the playlist AND accommodating live performances by friends. What more can you ask for?
---
Great Website to work with
Reviewed on

6/25/2014
Victoria D
We went with Signature entertainment because we had to plan everything remotely. They have a wonderful website where you select your songs and input all of your information. This really helped us out and was so convenient. We also opted to add their photo booth service which was relatively new and we were so glad we did. It was one of our favorite parts of the wedding. We went home with copies of all the photos and they provided a scrapbook for people to write in. It was a perfect guest book. Leading up to the day the staff was nice to work with and organized. Our DJ on the day was OK, we didn't have rave reviews from our guests but nothing negative either. He helped move the evening along pretty well. We were happy with Signature entertainment.
---
Send Message