Home

Silver Sound Entertainment
About this Vendor
The Philadelphia Wedding Specialists
Silver Sound's 20 DJs entertain over 1,000 events a year. Learn more about our talented DJs, visit our website to view resumes, reviews, photos, videos and hear voice demos on each DJ.
Details
Big Band/Swing, Classical, Country/Folk, Disco, Hip-Hop, Jazz, Latin, Other Specialty, R&B, Top 40/Pop, Variety
Ceremony Music, Disc Jockey
Contact Info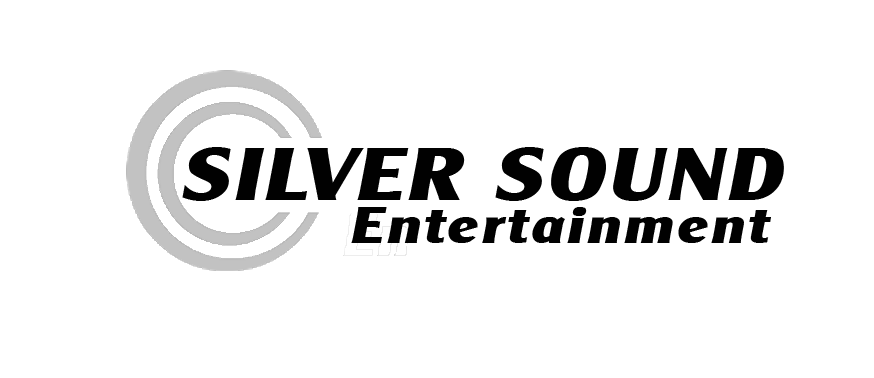 72 Markel Rd, Tri-State area , PA
Best DJ Ever
Reviewed on

6/11/2013
Jennifer M
I can't say enough good things about Binh. The music was amazing and the dance floor was packed all night. We provided Binh with a list of songs we wanted but he played many songs we loved that we didn't even think to write down. He kept the party moving and my guests all commented on how much they loved the music. Binh was very professional and easy to work with. I would definitely recommend Binh to another couple. I only wish my reception lasted longer so we could have kept partying!
---
Awesome DJ!!
Reviewed on

5/22/2013
Sara C
Our DJ for our wedding was Adam Moyer and he did a phenomenal job! He was SO good about talking to me about the song selections, and making sure I was comfortable with his selections during dinner and cake. I really appreciated his communication. Adam also did a great job of playing all the songs I had requested, and NOT playing the ones on my no play list!! I really liked working with Adam would definitely recommend him! He kept the energy up and the dance floor packed til the end!
---
perfect!
Reviewed on

5/15/2013
katie r
Walt Breslin was our DJ from Silver Sound. He was great! Followed our playlist really closely and only deviated a little when appropriate based on the crowd. Our wedding was very small without a lot of dancing and he handled it perfectly. Sound was a little weird at times with a song starting out super loud and then he would adjust. Overall, though, we were really happy.
---
Great!
Reviewed on

12/19/2014
Erin Q
Paul from SilverSound was great! SilverSound had a partnership with our venue so the lighting was included in the price that we paid. Paul was very responsive when we had questions prior to the ceremony. Sending them all of our information and song requests was easy using their online system. Paul played all the right music for the ceremony and reception. He played everything that was on our list. He kept the party going and the timing of the night was perfect!
---
Michael Kane = Best wedding DJ!
Reviewed on

11/09/2014
Joanna M
Michael Kane from Silver Sound was the DJ at our recent wedding, and he was awesome! Once the dance party started, he kept it going with great song choices. So many people commented to us that he was the best wedding DJ. He totally nailed the music tastes of us and our guests. Michael also did a great job with introductions and was very flexible throughout the night regarding timing for each of the events, like how we weren't sure when people wanted to give toasts or how long our first dance should be, etc. Before the wedding, Michael was also really great with communication over email and phone. We gave him a list of songs we liked, he made some suggestions, and then he worked on the playlist from there. We couldn't have asked for a better DJ!
---
Party all night!!
Reviewed on

11/01/2014
Jordan s
We chose Vaughn, from Silver Sound, as our wedding DJ at the recommendation of our caterer. I was SO pleased with his service. He was very easy to work with, helping us plan our reception music. He answered questions and was flexible when determining what we would need as far as microphones, lighting, sound, etc. He also was instrumental in helping us create our playlists. I told Vaughn to "play what will make people dance" and he did just that! There was not a time when people were not out, having a great time, on the dance floor. I got so many compliments after the wedding on the quality of the music - everyone had a great time and it was absolutely everything I imagined. I would HIGHLY recommend Vaughn to anyone looking to throw a great party!!
---
DJ Steve V rocked the reception
Reviewed on

10/29/2014
Sarah S
Silver Sound was easy to work with. The hardest part of it is choosing the DJ and we picked the best DJ ever!!!!!! DJ Steve was so fabulous. The beats, the transitions, the remixes, the voice, the playlist was super smooth. Guests loved him, loved the music, loved the reception. Thank you so much Steve and Silver Sound!
---
Wedding
Reviewed on

10/20/2014
Michelle C
I cannot say enough good things about Steve. From our very first meeting with him to the day of our wedding he was so helpful and responsive. He played everything that we asked and the choices for the remainder of the night were so perfect it was like we made the entire playlist ourselves.There were guests on the dance floor all night. I am so glad that he was a part of our wedding! I would definitely recommend him to anyone for any type of event.
---
Michael Kane - Best DJ!!
Reviewed on

10/20/2014
Tracey R
We used Silver Sounds DJ Michael Kane for our wedding on 10/4 based on a recommendation from a former bride that used him. We were so happy with that decision. Michael took the time to meet with us to introduce himself and make sure he knew what vibe/feel we were expecting/wanting for the wedding day. He followed up the week of the wedding to make sure he had all the details for the big day. We wanted everyone to be on the dance floor all night and Michael accomplished just that. He made sure all our formalities were mixed in at just the right time. He played great music and was very fun/easy to work with. We will definitely be using Michael for future functions and recommend him to anyone looking for a great DJ. Thank you so much for helping to make our wedding day so fabulous!!
---
Look no further!
Reviewed on

10/02/2014
Meghan P
Our DJ that evening was Paul Evans, he spent the whole day with us providing music for the outdoor ceremony to the deckside cocktail hour and finally for our inside wedding reception. We couldn't have been happier, he was able to get everyone out on that dance floor! He was very thorough with us, calling us a few days before to make sure he was pronouncing attendants names right and to go through our order of events and the timing of it all. The day of, he did a wonderful job of playing music to suit the mood of the crowd! We had over 150 people attend the wedding from all ages and he managed to give it an intimate feel and at the same time picking music everyone would want to dance to. We had the best time ever, it was a great way for both of our families to come together! You can count on Paul to take the typical DJ service to the next level, he even had provided us with dance floor snapshots that his assistant took, some of my favorite pictures that day came from our DJ, something I did not expect!
---
FUN FANTASTIC WEDDING
Reviewed on

10/01/2014
Jessica C
We used Silver Sound Djs, specifically Adam Moyer, for our wedding day. Adam provided DJ services for both our ceremony and reception/cocktail hour. Adam was available through phone and email whenever we needed to talk to him. He was especially helpful in helping me pick songs for the ceremony, which was not religious, so we didn't really know where to start. I was thrilled with his suggestions and felt thankful that he was able to understand what I wanted, even when I didn't know what I wanted myself! My husband and I picked as many songs as we could for the cocktail hour and for the reception (my husband was very adamant about choosing those 50+ songs). But Adam made sure not only to play the songs we wanted, but also took requests from the guests. We were able to hear all of our music choices played, while Adam did an excellent job of reading the crowd and playing the right tempo music at the right time! Adam was also very flexible while we dealt with some difficult family dynamics. We decided last minute that we were not going to be doing any parent dances, and he helped us to move things along without any awkwardness. He also helped us to squeeze in an extra speech that we hadn't planned on so that that quest did not feel left out. Adam came to our sweetheart table every now and then to see if we had any requests and just to make sure that we thought everything was going well. We danced ALL night! And even though we did not opt for a more extensive lighting package, what Adam brought as the basics was perfect for a ballroom that holds up to 300 guests. Overall we had a FANTASTIC night and many of our guests commented on how great our DJ was. Thank you Adam for helping us celebrate our wedding in the best way possible!
---
Wonderful DJ
Reviewed on

9/25/2014
Marcelle M
We had DJ Paul Evans for our wedding reception and we couldn't have been happier! He was very thorough with us, calling us a few days before to make sure he was pronouncing attendants names right, to go through our order of events, etc. The day of, he did a wonderful job of playing music to suit the mood of the crowd! We had a smaller wedding (55 people), and he made sure to keep it feeling intimate, but fun at the same time. Most importantly, I really appreciated his emcee-ing style. He was very relaxed and not over the top at all, which is exactly what we were looking for!
---
Danced all night!!
Reviewed on

9/09/2014
Laura t
Vaughn was our DJ and was great to work with. The moment we signed the contract with Silver Sound, Vaughn called to introduce himself and touch base, which was appreciated. After we filled in the on-line playlist (months later) and other requested information on the web-site, we met live with Vaughn to review it and also so we could meet each other before our wedding day. At that meeting we reviewed the order of events for the reception and name pronunciations. Vaughn was always responsive via text and email too, so we always got questions answered and advice if requested. At the reception, everything went as planned; Vaughn was a fabulous MC, played appropriate dinner music and had everyone dancing all night. He did a great job mixing our selections of 70s and 80s music with the latest hits, played our "must play-list" and took requests. He even had our 9 year-old nephew break-dancing to "Moves Like Jagger"! In addition, the music was played at an appropriate volume so guests could hear themselves. It was a perfect fun, night! Thank you Vaughn for keeping us all on the dance floor!
---
DJ Michael Kane
Reviewed on

9/08/2014
Nicole S
Michael Kane was the DJ for our wedding on 9/6/14 and he did a great job! He was great at reading the crowd and figuring out what type of music people were enjoying dancing to. He did a great job with the ceremony as well. During the bridal party announcements, he caught that my grandmother had already sat down and checked with me and edited the introductions as needed. He did a great job!
---
Taz was Amazing!
Reviewed on

8/18/2014
Julianne C
We had our wedding recently at Bolingbroke Mansion in Radnor, PA. The wedding coordinator at the venue HIGHLY reccomended Taz at Silver Sound Disc Jockeys and we were not disappointed. Taz made the entire process of planning our wedding a smooth process. We had our first initial meeting with Taz via phone as we were planning our wedding out of state. Taz had a great personality and was very interested in getting to know us and our tastes. My husband is a huge music lover and had a very particular vision for the music at our wedding. Taz was familiar with even our most eclectic songs and was able to provide suggestions to make our wedding music comfortable for all our guests. He was also knowledgeable about the venue which had an unconventional setup and was able to provide suggestions on timing and schedule that allowed the wedding to run smoothly and seamlessly. During the wedding, Taz brought a great personality and was able to keep things moving according to schedule in a polite and timely manner. He brought a great energy to the event and the music was impeccable. All of the songs we requested were played and Taz was able to incorporate additional music to round out our selections. We received multiple complements on our music through out the event. Taz was also patient and willing to jump on the phone at any time to discuss details. He was also responsive to emails and incredibly polite. We also contracted for lighting from Silver Sound and everything looked beautiful! The color was matched to our wedding colors and everything was set up well before we arrived at the venue. We would highly reccomend Taz to other couples getting married and had a great experience with Taz!
---
Innovative and perfect
Reviewed on

8/17/2014
jacquelyn m
Todd Frederick was the DJ for our wedding and I couldn't be more happy with our selection. Our wedding was at Cairnwood estate so the venue is a little different then most with several rooms in play as apposed to an open ball room. And Todd not only had suggestions that helped the wedding flow smoothly, during the wedding he was quick on his feet and suggested one or two changes to get the crowd on the dance floor ( we had perfect weather so people were outside). He is a fantastic DJ with years of experience and your wedding is is guaranteed to be a party in his hands!!
---
Amazing DJ!! Our wedding was a BLAST because of Silver Sound!
Reviewed on

8/10/2014
Allison W
Todd Frederick from Silver Sound totally ROCKS!! He is a true professional and we had SUCH an awesome time at our July 2014 wedding. The dance floor was always packed! We received so many compliments from guests about the good music. He included everything that we wanted and also did a great job of reading the crowd. The lighting he provides added the PERFECT touch to our venue…it was fun and flashy, yet not overly clubby. Everything still felt classy and wedding appropriate. Todd also has a fantastic "DJ-voice"…but he also takes care to not interfere too much. He does just the right amount of talking. We also did a good amount of preparation beforehand to ensure that he knew our style and the specific songs we wanted. The Silver Sound website was perfect for that and had an online form for adding your playlist and special songs...you could do everything right on the site (even make payments which I thought was very convenient). We highly recommend Todd's services. His prices are more than fair and totally worth it! THANK YOU SO MUCH TODD FOR MAKING OUR DAY UNIQUE, SPECIAL, AND AN AWESOME PARTY!!!!
---
DJ Dan Breslin
Reviewed on

7/20/2014
Lisa K
DJ Dan Breslin did an amazing job!!! He assisted with last minute lighting. He was super easy to work with and was able to provide a wide variety of music that suited everyone's tastes.
---
Went Way Beyond Job Requirements!
Reviewed on

7/20/2014
Allie H
Kevin did a great job with our wedding. We had some difficult requests--our ceremony, cocktail hour, and reception were in three different parts of the venue, so we needed three different sound setups, some including live musicians. Kevin arrived very early and set up all three long before our ceremony started. It was unbelievably relieving to be able to trust him with all of the sound for the whole night. He did everything flawlessly and was extremely careful to understand all of our requests. When it came time for Kevin to DJ our reception, he did an awesome job. He played our requests, but we also told him we wanted to give him the freedom to choose songs to really get people dancing, and he did exactly that! Kevin had the dance floor packed with his song choices and mixing, and at the same time he was careful to make sure not to play any songs we wouldn't want. We strongly recommend Kevin as a DJ, especially if you have complicated sound needs at your event like we did!
---
Just what we needed
Reviewed on

6/17/2014
Steph S
I wasn't looking for anything special or over the top. Just someone that would play the music I wanted at an affordable price. DJ Michael Kane from Silver Sound did just that.
---
Great DJ, great night!
Reviewed on

6/15/2014
Kathleen M
Silver Sound was the suggested DJ for our venue and their price was very reasonable given their great experience and high quality. We had Michael Kane as our DJ and he did a phenomenal job. Very professional, great sound system, and was pretty independent throughout the night - was able to take care of the group with very little input needed from us. Thanks for everything!
---
Silver Sound - Excellent DJ & Fantastic Service
Reviewed on

6/05/2014
Carla T
Taz Sellers from Silver Sound Entertainment was the DJ at my wedding. Taz was INCREDIBLE. He set-up early, was extremely professional and easy to work with. He made myself and the entire bridal party extremely comfortable before the event started and kept our guests dancing the entire evening. He has a great voice and also did an excellent job with pronunciations. I highly recommend Taz and Silver Sound. Thanks for making our wedding reception such an amazing party!
---
Great!
Reviewed on

5/10/2014
Maria D
Fantastic. Easy to work with and so reliable.
---
Highly Recommened
Reviewed on

4/16/2014
Kimberly R
Todd Fredrick was our wedding DJ. I was so happy not only with his obvious knowledge of the business but also his kind personality and flexibility. He was on board with whatever we wanted. Checked in numerous times to make sure we were on the same page and we were totally satisfied. Great music and an amazing night. Our wedding night wouldn't have been the same without him!
---
A true party
Reviewed on

2/23/2014
Krista
We had DJ Paul Evans for our January wedding and are so glad with our choice! He is such a sweet guy and really got to know our personalities before the wedding. He was great at keeping the party going all night long! Silver sound DJ's have a huge online database of songs to help you build a playlist for your big day from ceremony to reception which made it so easy for us to get the songs we wanted. The DJ's are knowledgeable and so kind-they want to make the best party possible for your day! I couldn't imagine anyone else at our wedding
---
Send Email