Home

SimpleRegistry Wedding Registry
About this Vendor
Get creative. Register for anything - anywhere!
The wedding registry - simplified. Put anything you can find or think of on one (awesome) registry and redeem all gifts as cash. * 100% FREE options available! * Register for *anything* - items, experiences, donations - it's totally up to you. * Voted The Knot "Best of Weddings" 2015, 2016 & 2017
Details
Boutique, Charity, Honeymoon, Online, Registry





Best Wedding Registry Option
Reviewed on

5/20/2015
Elizabeth D
We LOVED SimpleRegistry! We knew we didn't want to do a regular store registry because simply, we really don't need more stuff. This was a great way to register for things like contributions towards our honeymoon, our home beer brewing, and other non-tangible things. Some things... Read More we loved: 1) It had one of the lowest service fees, 2) It's visually appealing, 3) It's easy to use for guests, and 4) the final gift transfer was super easy. We received a lot of compliments (mostly from the younger generations) about it. Was a bit harder for the older generations to not buy some "thing," but we stuck with it and most guests contributed through the site! Can't recommend SimpleRegistry more highly!
---
Simple Registry
Reviewed on

2/20/2015
Brandy
Great service to use to expand your registry list! Really great help for a couple who has been together forever and already had a lot of typical registry items! We were able to do fun registry items for our honeymoon and different hobbies we have! Very easy to use!!
---
Simple Registry is the best!
Reviewed on

1/02/2015
Nancy G
Even without pay, it has no ads and you can personalize with pictures! It has a simple chic look to it. It also makes it easy to add items or activities to your registry and even easier to redeem (with different options on how you want to receive payment). I would definitely use... Read More it again! Beats honeyfund any day!
---
Reviewed on

1/25/2018
Emma S
Great service! Loved the freedom to register for anything and use whatever photos I'd like!
---
Reviewed on

11/30/2017
Liz M
Simple Registry was a great registry choice for our wedding! You can register for any item from anywhere or anything you want monetary gifts for like your honeymoon. We got were gifted the entire amount we requested for our honeymoon in Greece! You can break it down into... Read More increments of any amount you like. They also send you a card for each gift which is great for keeping track of thank yous. We definitely recommend it Simple Registry.
---
Reviewed on

10/31/2017
Kara L
So easy to use, and great for getting the gifts you really want.
---
Reviewed on

10/30/2017
Sydnie C
Great customer service.
---
Reviewed on

10/30/2017
Leigh W
I should have asked people to just give us money. I didn't realize how much they would take out of the money given to us... I should have researched more thoroughly.
---
Reviewed on

10/30/2017
Caitlin W
The perfect registry for us! We wanted to have full control over our registry and Simple Registry was the only online registry we could find where we could get exactly what we wanted. We registered for a combination of experiential and traditional gifts and our guests seemed to... Read More have an easy time giving. Redeeming the cash was so easy and reliable. Now we can just enjoy buying our gift at our pace! Can not recommend more highly!
---
Reviewed on

10/29/2017
Kim B
A simple and easy registry that allows the flexibility you need as a newlywed couple living in a big city! The only downside was that it does not accept some international credit cards which caused difficulty for some guests to purchase.
---
Reviewed on

10/27/2017
Lauren H
SimpleRegistry was just what we were looking for! It was a great compromise between asking for cash and having a registry of 'items'. Since we're living in a smaller place at the moment, it allowed us to put our 'gifts' on pause until we are ready to move into a bigger home of... Read More our own. There isn't anything else like it available (at least that I could find!).
---
Reviewed on

10/27/2017
Alison R
It was easy to use and our guests loved that they had this option for giving us a gift.
---
Reviewed on

10/10/2017
Sean H
Was easy to set up, gave us plenty of reminders and was a great tool for helping us have the perfect honeymoon fund! I recommend it to all of our friends getting married.
---
Reviewed on

7/31/2017
Brittany B
Simple Registry was easy to use. We were able to put non-traditional gifts we wanted since we have been together for so long. We didn't need much as far as material goods.
---
Reviewed on

7/25/2017
Molly L
Simple Registry was an easy and accessible way for us to register for money to go toward our bathroom remodel. It was a great way to ask people for money without feel tacky. The company is very upfront about all associated fees and even allowed us to choose who paid them (us or... Read More our guests) which I appreciated.
---
Reviewed on

6/12/2017
Sana A
Excellent website. So easy to use. Very professional . Almost everything I wanted and needed in a registry. Highly recommend
---
Reviewed on

5/23/2017
Jessica W
This was very simple to use and for the most part, my guests understood it. Some were older and did not understand anything about it LOL. I would use it again for sure!
---
Reviewed on

1/04/2017
Olushola J
I loved using simple registry for cash donations from our wedding. It is user friendly and allowed our guests to easily send us money without having to mail or give it to us directly at our wedding. I love the seamless transaction and the confirmation gift certificate I obtain... Read More in the mail when wedding guests gave us money through the portal.
---
Reviewed on

12/27/2016
Edselle R
Loved it! So easy to use for both sides.
---
Reviewed on

11/23/2016
Karen C
SimpleRegistry made it really easy for us to register for the things we liked and wanted, adding our own photos and descriptions as needed. The thank you list feature was really helpful and it was easy to turn on and off alerts so we could be surprised by what we were getting.... Read More We didn't realize that there was a gift add on option for our family and friends to send us a 'gift certificate' of their purchase and it was fun when we received those (assuming the giver opted to send one). They were very clear on impacts related to account settings so we were able to decide what we wanted to do. We got a great response from people and getting our refund was really easy.
---
Reviewed on

11/17/2016
Alex C
SimpleRegistry is easy to use not only as the person registering for gifts, but also as the person purchasing gifts from the registry. I love that you can upload your own picture of the gift you register for and that you can split gifts into portions. We registered for a washer... Read More and split it into 8 portions so that people could give us money towards it in a more manageable way. I also love that there are numerous ways to receive the money that's been sent in. SimpleRegistry really saved us. I'd recommend them to anyone and everyone.
---
Reviewed on

11/15/2016
Stacy D
Unbelievably simple. So grateful to have used SimpleRegistry. Perfect!
---
Reviewed on

10/25/2016
Jessica K
Loved this registry option ! As we are a couple who has already been living together for five years at the time of our wedding. Since we had already acquired all of our home goods an in store registry just didn't fit for us. This option was easy to use for us as well as our... Read More guests!
---
Reviewed on

9/21/2016
Emilia S
Very easy and fun. Fees are a bit high, but overall was very happy with it!
---
Reviewed on

9/21/2016
Vanessa W
Simple Registry made it super easy for us to receive monetary gifts and prioritize the products we wanted most. One star off for the 72-hour hold on funds. One star off for the UX/UI. The site could be much more aesthetically pleasing and there are plenty of competitor sites out... Read More there that have a great design. Also, it's tricky to figure out how to log in from the homepage on mobile. You have to go to "Contact us" in the footer, and only then can you sign in. Shouldn't be that hard to add a sign in button to the homepage.
---
Meet The Manager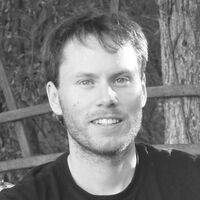 Adam Warner
Writer, editor and travel expert. Adam loves (Philadelphia) sports, photography and weekend road trips. He is also likely your first point of contact when you email or call SimpleRegistry. Adam loves helping couples have an amazing wedding registry and is full of great ideas to help make your registry one of a kind and memorable.