Home

Smiley Photo Booth LLC
About this Vendor
Smiley Photo Booth & Green Screen Premium Rentals
Unlimited Instant 4x6 Photos, Everybody Gets A Photo! Very Large Booth for 12+ Guests with Hundreds of Props. 18 MP Canon DSLR cameras that Tilt-Pan-Zoom. Fast 10 Sec Dye-Sub Printer, 2-20" Live View Monitors, DVD Slideshow, PC Screensaver, Gallery Online, Facebook Upload, 2 Full-Time Attendants, Photo Album & Green Screen Optional, A+ BBB, All inclusive Price.
Details
Online Proofing, Digital Files, Photo, On-Site Printing, Photo Props, Photo Booths, Social Media Sharing
Contact Info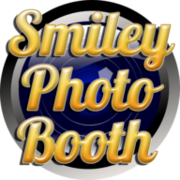 Reviewed on

11/13/2017
Holly O
The BEST photo booth! So easy to work with, very profession and make the pictures fun... my guests loved every minute! We highly recommend Smiley Photo booth to any and every bride! What a great addition to the best day ever! Thank you Marc!
---
Reviewed on

11/01/2017
Abbi H
Best photo booth! Everyone enjoys the size of the booth and quality of the pictures, the staff is great as well! I have been to three weddings with this booth, including my own! Definitely highly recommend this company!
---
Reviewed on

11/01/2017
Laura S
Smiley Booth Photo was the best! I loved how large the booth was, and the employees were friendly, helpful and professional. Getting the book of everyone's photos and a dvd of all the photos in digital form was a great added bonus!
---
Reviewed on

10/31/2017
Brandie W
Everyone loved the booth
---
Reviewed on

9/28/2017
Karli B
Amazing! They really got everyone at our reception involved in the photo booth & we had an amazing album to look through immediately following the reception. Service was amazing & price was very reasonable
---
Reviewed on

8/19/2017
Dara M
Marc was super nice. He emailed me prior to the wedding to remind me to pic out our backgrounds. We picked some sophisticated ones and at the wedding he suggested adding some of the ones we thought would be "cheesy" since they are popular. We agreed and he was very right.... Read More Everyone gravitated towards those and had fund with the props. The pictures were printed super fast so waiting was not an issue because of technology. Waiting is only an issue because people don't want to leave the booth! the guests loved it.
---
Reviewed on

4/29/2017
Nancy K
Outstanding photo booth with top notch service. Kind, caring staff who went out of their way to make our guests with disabilities feel comfortable and valuable. Absolutely the best photo booth company out there. I highly recommend them !
---
Reviewed on

1/23/2017
Joanie G
Huge booth, lightning fast pics, lots of props (including custom ones) and friendly staff. Guests LOVED them! Highly recommend.
---
Reviewed on

11/14/2016
Jordan E
So happy we booked Smiley Photo Booth! Our photo booth was a hit! So many people were raving about it and it really put a cherry on top of our awesome ceremony. Loved the selection of props, and the length of time they give you in between photos to ensure you have your pose... Read More figured out. They also give copies to all of our guests. Not to mention the custom logo was awesome! I loved having a copy of all the photos as well on a disc that was mailed to me. Highly recommend!
---
Awesome Booth!
Reviewed on

9/01/2015
Bruce C
Though my husband and I didn't get to use it more than one or give times. (other than a few photo booms) We loved having the booth. Everyone seemed to be having such a great time and I enjoyed looking at the end results. They were awesome and I would definitely recommend them to... Read More anyone looking for a photo booth!
---
Reviewed on

8/22/2015
Betsy S
I just want to thank you again for a truly wonderful experience! You guys were fantastic and everyone LOVED the photo booth! This is definitely an amazing photo booth with high quality 4x6 pictures and tons of space and tons props! I loved how everyone in the booth received a... Read More picture as well! You've got a great business and can tell how passionate you are about it. Thank you so much!
---
Reviewed on

8/02/2015
Excellent experience with Smiley Photo Booth! This is the second time my family has used them for a big event and they absolutely do not disappoint. All of our guests had such a great time snapping shots in the booth. They were very nice, very easy to work with. Highly... Read More recommended.
---
Very Happy Customer
Reviewed on

1/05/2015
Hired these guys as a surprise gift for a 50th wedding anniversary party. We've attended several weddings lately that had photo booths, but these guys were so much better than the rest. Huge booth for large group shots, everyone got a copy of every pic they were in, super... Read More friendly staff made sure everyone was having fun, lots of props, worked with hall to resolve an issue with setup space with no headaches for us, just an overall great company to work with!!! Thanks so much for making this special day great!
---
LOVE THEM!!!
Reviewed on

10/14/2014
Jamie G
Very Professional! They were on time and very courteous to all if our guests. Would definitely book again. Booth was large to accommodate large groups, they also provided many props. AWESOME people to work with.
---
Photo booth
Reviewed on

7/15/2014
I would highly recommend smiley photo booth. They were excellent to work with and it was truly a hit at the wedding. I just can't say enough nice things about this company.
---
Smiley Photo Booth
Reviewed on

2/10/2014
jasmine h
We attended my cousins wedding and it was my first time seeing the smiley booth. And i have got to say it was awesome. You go in take 4 photos and they have props you can use such as sun glasses or hats and you can do whatever you want. After you take your photo they print it... Read More out for you right then and there and they print an extra copy for the bride and the groom. The people were so sweet and nice you can tell they loved what they do. I would definitely recommend to everyone. Im definitely going to have this at my wedding.=]
---
A night to remember
Reviewed on

2/10/2014
I loved Smiley Photo Booth! They had a photo booth set up at my sisters wedding on Feb 1. From the props to the amazing workers they really made the night a blast! They had just the amount of special touch to make the night even more fun and memorable. I have the pictures we... Read More took in the photo booth framed in the house now- I'm sure you will too if you pick them to provide you with a photo booth. Choose this company!! I promise you won't be let down.
---
This Photo Booth Rocks!!!
Reviewed on

2/09/2014
sarah l
This photo booth was a huge hit at our wedding!!! I am so glad that I chose this photo booth, for 6 months I searched prices, sizes , packagaes and was not finding any that could hold my bridal party of 16!!! A friend suggested Smiley photo booth to me, as I first started to... Read More look into them I thought I never even heard of them! As I read what they offered I decided I would go ahead and book them, I am so glad that i did!! This photo booth all of us, we had so many fun pictures and we got to photo bomb pictures all night!!! Each person got a 4 by 6 photo to take home with them of their picture and I got one in a album! The whole night at the wedding this photo booth was the talk of the town. everyone thought it was such a good idea and had so much fun with it. Marc had so many cool fun props, and they were not cheap or cheesy, they were all in good shape and made the picture so much more fun! The next day I got a chance to go through my album of all of my guest pictures, and my husband and I had a blast of laughs they were so funny! I had people call me and tell me how much fun and how much they loved their pictures, I immediately started seeing all my friends and family changing their profile pictures to their picture from smiley photo booth!! If you want a great time, a great add on to your special night, a great size booth, great props, great owners I HIGHLY RECOMMEND SMILEY PHOTO BOOTH!!!!! THEY ROCK!!!!!
---
Awesome Photobooth
Reviewed on

7/27/2013
Paige G
This photobooth is awesome!! They are only about a year old so that's why there aren't many reviews for them but as more people use them there will be many more great reviews. This photobooth brings many props that you often don't see with other booths. Another unique thing... Read More is that they provide 4x6 prints instead of the usual strip but this turned out to be great because your guests will be able to put them in a frame that they have at home. I got many comments about how great this booth was from many guests. One even was my maid of honor who got married last year and had a photobooth and she said smiley was much better than theirs. The owner Marc is so passionate about his business and will talk about his booth and why it is better than anyone else's. overall I am very happy with this company.
---
Meet The Owner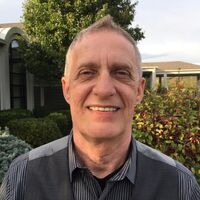 Marc Browne
I have 27 years IT experience and 5 years of pro-photography and green screen experience with over 500 successful gigs, we've printed 50,000 guests a 4x6 photo. I run photo booths every weekend and do web design and marketing for small businesses during the week. I've been married for 33 years to my darling Phyllis. We have 2 adult daughters, one graduated Thomas Moore college with a BA in Business administration and one is a sophomore at UC. When we aren't working our tails off we like to ride our bikes 20+ miles on the Little Miami trail and enjoy the outside. We are BBB A+, 5 STAR LLC