Home

Snapbooth Entertainment
About this Vendor
Arizona's Most Personable Photobooth Experience!
Snapbooth started with you in mind. As a recently married groom with a photobooth at our wedding, we want our booth to be all about YOU. We offer customized: print graphics, welcome screens, LCD slideshow, online hosting, all to fit your style and colors. We are the ultimate photobooth experience!
Details
Online Proofing, Digital Files, Photo, On-Site Printing, Photo Props, Photo Booths, Social Media Sharing, Photo + Video
Contact Info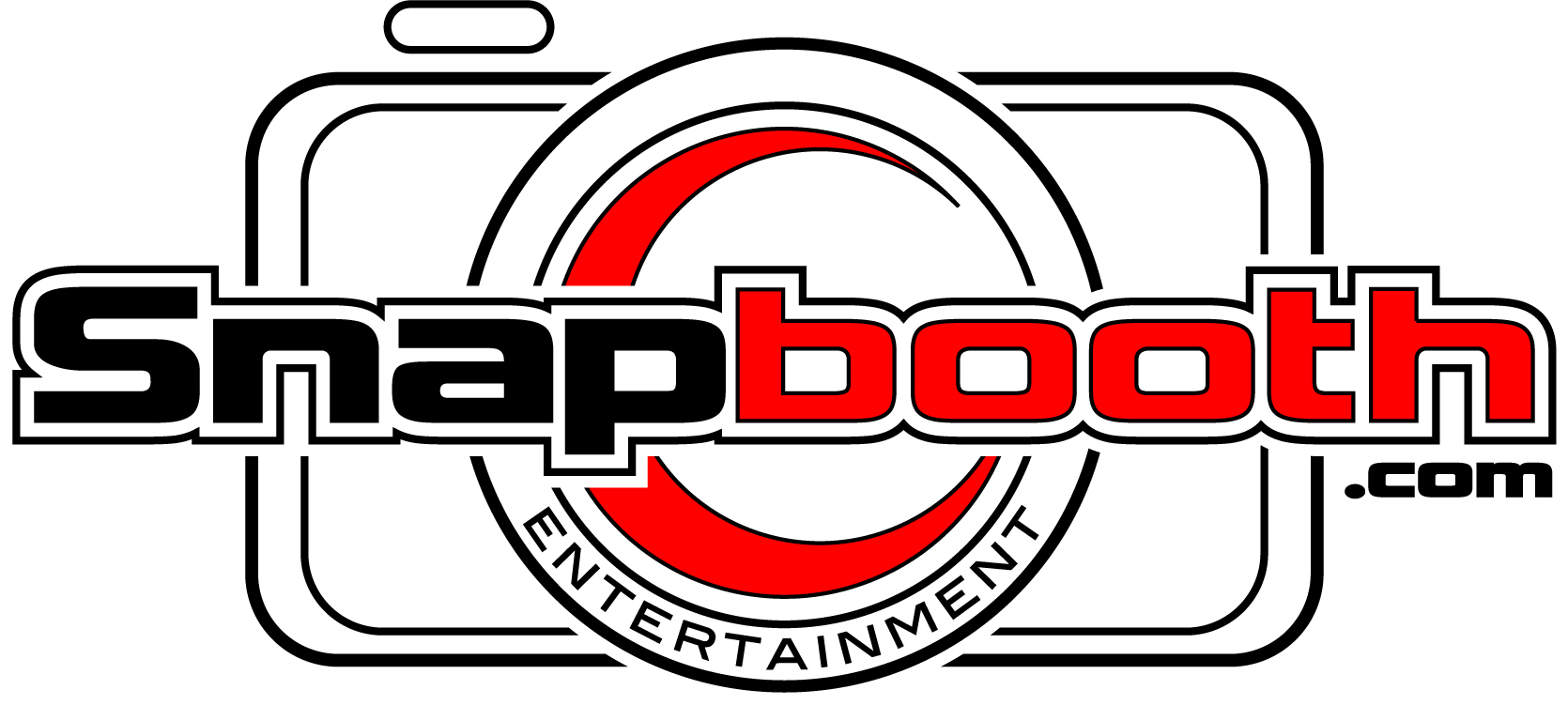 67 S. Higley Road,, Gilbert, AZ
Snapbooth is the best!!!!!!!!
Reviewed on

9/23/2011
Kristina C
Awesome!!!!!!!!! This idea was the best idea of my life. Every single person that came to my wedding had a great time in the booth. I will forever recommend this for any event.
---
Best EVER!
Reviewed on

9/23/2011
Liz S
Love, love, love, love infinity. When planning our wedding my husband and I searched for the perfect gift for our guests and cringed at the thought of giving away another shot glass or salt and pepper shaker. While at a bridal expo I picked up a flyer for another photo company and thought it was a good idea. I mentioned to my wedding venue the photo booth idea and they recommended SnapBooth and I decided to give them a call. After speaking with Mike I decided that SnapBooth was the perfect and unique gift. My guests loved it! I'm pretty sure that my guests spent more time taking pictures than dancing or socializing. My favorite part was, well I had 2. The first favorite was the guest book. My guests got to take their pictures, keep one half and then put the second half in a book and write a note especially for my husband and myself. It was great waking up the morning after our wedding and looking through all of the hilarious pictures and reading the sweet words our friends and family had written us. My second favorite part was the cd with all of the pictures that were taken- some to never be seen again!! After my wedding, I recommended SnapBooth to my boss and we used them at our holiday party. Again, everyone had a blast! A huge thanks to Mike for all of the awesome memories that he supplied us with that night.
---
HIGHLY RECOMMENDED!!!!
Reviewed on

9/23/2011
Natalie L
SnapBooth is an amazing addition to any event!! My guest could not stop talking about how fun the photobooth was and all of the great memories it captured for us and for them! There is nothing like getting your grandma in the photobooth with a funky hat on and have proof of it forever!!! HAHAHA!!! You wont regret spending the extra money on this unique addition to your special day! Mike was great to work with, very friendly and reliable and we all know that is hard to find these days! HIGHLY RECOMMENDED!!!!
---
Reviewed on

7/18/2015
SnapBooth was a great addition to our wedding! We weren't sure our guests (mid-30s crowd plus many in their 60s and up) would be into it, but they had a blast! Mike was very responsive through email prior to the wedding, and the booth attendant was really fun too. It was also amazing that we got a full photo album of all our guests' silly photos to take home that night, as well as personalized thank you notes with our bride/groom photos right on the spot- brilliant!
---
Reviewed on

7/17/2015
Snapbooth was an amazing addition to our wedding! The guests loved it and my husband and I love all the memories we get to cherish forever with the cute scrapbook they made! I love how they had my husband and I take a cute picture that they used for the front cover! That is my favorite little touch of the book. I also love all the different features they offer. At the end of the night they gave us the scrapbook with a flash drive of ALL the pictures taken in the booth that night. I love how even if a guest chose not to include a picture in the scrapbook, we will still be able to see it on the flash drive. I highly recommend this company!!
---
Reviewed on

7/16/2015
Samantha C
They were absolutely amazing!! Easy to work with and set up without even bothering you! The guests loved the idea and kept them entertained while we were taking pictures! Definitely will recommend them to others! And reasonably priced!
---
Reviewed on

7/08/2015
Brittni T
We absolutely LOVED working with Snap Booth. It was by far the highlight of our wedding! I loved going back after the wedding and reading everyone's well wishes and seeing their goofy photo booth snapshots. The staff was super friendly and I loved that they decorated the pages of our book. Definitely the best photo booth I've ever seen at a wedding, I would definitely recommend them to anyone looking for something fun for their big day.
---
Reviewed on

7/02/2015
The photobooth made the wedding extra special. It helped warm everyone up and it was being used all night! I especially love the scrapbook that was given to us at the end of the night. The memories are great!
---
Reviewed on

7/01/2015
Lauren H
Snapbooth is incredible! At first, I wasn't sure if I wanted to do a photo booth but my husband found Snapbooth online and they totally caught my attention!! I am SO thrilled that we chose to have them at our wedding! To this day, our guests rave about how much fun they had in our Photo Booth!!! I am so happy that we have an awesome guest book with their hilarious pictures that we will cherish forever!!! I absolutely love that Snapbooth will customize your picture print outs to match the colors of your wedding and invitations. I recommend Snapbooth to everyone!! Thank you Mike and team!!
---
Reviewed on

7/01/2015
We used Snapbooth for my daughter's Bat Mitzvah this past February. From my first conversation with the owner Mike, I knew I was in great hands. Mike was very organized and concerned with detail, and answered all of my questions promptly. I loved how Snapbooth wanted to prepare for our event. They made sure to have a colored copy of our invitation to match the colors perfectly, and found us a photo album the exact pink of our theme colors. The day of my daughter's event, we were very impressed with Snapbooth. They were there early to set up, and had a wide variety of props. The worker in charge of the photo booth was excellent. He made sure that everyone signed our guest book, and walked around from table to table encouraging guests to take photos and fill out a memory for our book. The guests loved this, and we were thrilled with the final product. I will 100% sure Snapbooth for any future events we host, and I would strongly recommend them to anyone else looking for this type of service at an event. It was top notch all around.
---
Snapbooth was a huge hit- totally worth it
Reviewed on

12/08/2014
We used Snapbooth photobooth for our November 15th wedding, and it was a hit. The area around the photobooth was full of action all night, we were actually a little surprised how much our guests enjoyed it. Snapbooth served as the guestbook, the wedding favors, and an awesome activity that everyone loved. The staff were very professional on the phone, and at the event. Mike and his team asked a few questions about our wedding theme and colors and made a photo-grid design that was customized for us- and was amazing. At the wedding, Colin compiled all the pictures into an awesome guestbook for people to sign. We chose Snapbooth over other valley photobooths because we felt that the picture quality was above the others we sampled. We ended up paying extra for the unlimited copies at the event, and digital copies of all the pictures at the end of the event. This option was also very much worth it, because everyone in the larger groups were able to have copies. We were very happy with Snapbooth, and would recommend them for any wedding.
---
Snap Booth
Reviewed on

12/08/2014
Jeanette M
What a great company and thank you Mike Fazio! My family and friends had a great time taking photos and writing on the scrapbook. They love that they can take photos and save a copy for themselves to take home and save another for the scrapbook. Collin was very helpful and professional. It was a great idea adding the Photo Booth for our wedding and I will highly recommend Snap Booth to all of my family and friends.
---
Amazing!
Reviewed on

12/02/2014
chris r
Great quality, entertained everyone, and we have an awesome keepsake! Thanks SnapBooth!
---
SNAPBOOTH- Great Memories!!
Reviewed on

12/01/2014
Kristin S
Thank you so much Snapbooth and Mike for all the fun memories you supplied us with on our wedding night!! All of our guests had a great time! The best part of all is looking through our guestbook that our friends signed throughout the night with the pictures they took in the photobooth. I loved how we could design our own design for the pictures with the colors of our wedding. We will definitely hire Snapbooth again if we have another big event. Thank you so much for everything and the great memories!
---
Best ever!
Reviewed on

12/01/2014
We recently used a Snap Booth photobooth for our wedding reception and it was a hit! Everything ran smoothly and went well. Also, the two technicians (Nate & Juan) that helped out were great and very easy to work with. Our guests kept complimenting us on how friendly and helpful they were. Dealing with Mike leading up to the wedding was a breeze and there were never any complications. The whole Snap Booth team was very accommodating the entire process, even letting us use a custom logo for the photo print outs!
---
PERFECT experience
Reviewed on

12/01/2014
Jaime P
When I started planning my wedding, a photobooth was one of my top priorities, I've always loved them at other weddings. This company was so easy to work with! Everyone at my wedding LOVED the photobooth, especially being able to take the prints home (and magnets were provided for the photos). The setup was quick and easy, it didn't disrupt my event at all. The props provided were really fun, there was no limit on prints, and they gave me a beautiful guestbook/scrapbook at the end of the night. My favorite part was the customized design for my photobooth prints--it was designed after my wedding invitation. I love details like that, so I really loved how it tied together the event. It was worth every penny! I will recommend this company to anyone!!
---
Snapbooth is THE Photobooth!
Reviewed on

11/29/2014
Lauren B
Snapbooth provided everything we were looking for with outstanding service! We highly recommend them not only of their excellect service but for the quality of work and photos! Everyone loved the booth and the pictures turned out great!! So glad we had Snapbooth!
---
Great Entertainment!
Reviewed on

11/19/2014
Courtney S
Best option for entertainment/favors/guest book! I have worked with the Snapbooth team at many weddings and it was not a question of whether I would need them at my own wedding. Not only is Mike, the owner, the nicest person in the world but his whole team is the same way! I'm so sorry that I can't remember the names of our attendants but huge kudos to them! They were so kind, and inviting to our guests to join in the fun! I have even seen pictures of both my Grandmother and Great Grandmother in the booth! My favorite part was the scrapbook that we were able to take home with us on the wedding day! We have already laughed over those pictures more than a few times! I highly recommend this company at any wedding or special event!
---
Great fun!
Reviewed on

11/14/2014
Lauren b
Snapbooth was great! Everyone seemed to enjoy the photobooth and everyone was great to work with!!!
---
Fall Photo booth Fun!
Reviewed on

11/06/2014
C S
From the very beginning we knew we wanted a photo booth. We met Snapbooth at a venue event and it was a perfect match. Mike was very helpful with providing all the information we needed to make our decision to use their services. Since it was the first thing we booked they were flexible with the timing and location of our event. All guests at the party enjoyed the photo booth and their party favor, as we added magnets to our package. The only thing I would change would be to have them stay the whole night! In the 3 hours we had them our guests took 304 photos and we received a photo album of them all. Such a great experience had by all!
---
Fun and different!!
Reviewed on

11/04/2014
Snapbooth was professional and fun, our guests had a blast in part because of you! Friendly and helpful staff always a plus. Hoping to see you at our Christmas party! Thanks.
---
Great entertainment!!
Reviewed on

11/03/2014
Jesse Z
Snapbooth was super simple to work with, and Mike was a great help during the planning process. He recommended when to have the photobooth operational for optimal use by ourselves and our guests, and he was always prompt when we needed to get in touch with him. The attendant that came to our wedding was a great help also, he walked around and reminded our guests how much time was left on the photobooth, which I feel contributed to it's success at our reception. It was great to have an interactive piece of entertainment at our reception, and to get the photo album of prints at the end of the night. Snapbooth was an affordable way to make our reception more fun and welcoming for everyone that came out to support my wife and I on our wedding day!
---
Crowd pleaser!
Reviewed on

11/03/2014
Samantha S
Snapbooth was a last minute addition to my wedding, but I am so glad we went with them!! Mike was great to work with, and allowed me to split up my payments and deposits. The attendant was set up well before the guests arrived and I heard it was a blast during cocktail hour. My new husband and I could not wait to take pictures together and with our friends, and we were having so much fun that groups in the photo booth even made it into our wedding video! The attendent was good about getting everybody excited to take pictures and the album we received before he left is something we'll cherish forever! Snapbooth was an amazing addition to our reception!
---
FANTASTIC
Reviewed on

10/31/2014
Mike & his crew were fantastic. From the very beginning of planning the "FUN" booth, Mike was enthusiastic, knowledgeable, and instantly made us feel comfortable with hiring his services. Mike's team designed a photo card that matched the wedding invitation and it turned out beautiful...The attendants at the wedding were super friendly!!! All of our guests commented on how much fun they had using the booth and they all loved their pictures. I would recommend Mike and SnapBoothAZ without hesitation!!!
---
Easy Way to Make the Almost Wife Happy on the Big Day
Reviewed on

10/31/2014
Weddings can be stressful for your future bride. This was the easiest way to make her happy on the big day. Mike (the owner) made it so easy to get everything we wanted while keeping it affordable. The staff is great and very professional. Our guests had a great time with all of the awesome props they bring with them. We would highly recommend them to anyone getting married. Thank you for being so great to work with!
---
Send Message