Home

Sola Wood Flowers
About this Vendor
Sola Wood Flowers
Sola wood flowers for your wedding bouquet. Also offering paper flowers and floral craft supplies.
Details
Aisle Decorations, Centerpieces, Flower Girl Baskets, Pedestals, Plants, Vases, Wedding Arch, Decorations + Accents, Bouquet Wraps, Flower Alternatives
Contact Info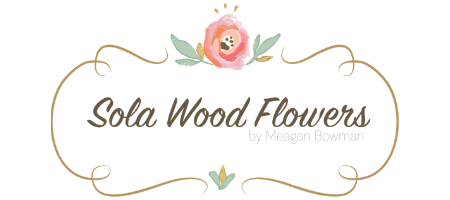 Reviewed on

4/24/2018
Kristen W
STAY AWAY Sola Wood Flowers is a re-brand of EcoFlower, featured on Shark Tank. The scammed me on my wedding flowers - I ordered 6 months out, they never came, and they didn't refund my money despite contacting them numerous times. I wouldn't have known they existed expect... Read More these jokers added my to their marketing list and it perked my suspicion, as EcoFlower was the only other wood flower company I had interected with.
---
Reviewed on

4/08/2018
Lora V
I ordered the sample flowers and fell in love. I get lots of sale codes to use. I recently purchased all of the flowers we will need for half price!!! And the color options are amazing.
---
Reviewed on

2/10/2018
Alyssa S
I love these flowers! With all the sales and great deals they have they made it so affordable to do all our wedding flowers and tons for decorations for the reception.
---
Reviewed on

12/01/2017
wendy s
This is a wonderful shop with great products. I have never been disappointed. Love the customer service and friendly staff.
---
Reviewed on

11/20/2017
Danelle L
Ehh. It could be worse. I have seen better product from them. I am glad to see the business grow so fast but as a loyal customer, I have seen this company take a toll. I just can't wait for the day when service was what it used to be. They are rude (the owner included) to their... Read More customers and some of their responses aren't very professional. They excuse their rude responses with smiley faces which is very passive aggressive. They do not receive constructive criticism well. If you leave a comment expressing your concern about product that is at par, they will delete you from their page (even through you are not rude or disrespectful), and the owner will "cry wolf". Not joking, go to their page and you will see live videos where the owner talks trash on that person and you will see comments where she, her employees, and her family literally bash people. I thankfully was not one of those people. I took the route of contacting them through email per their request. I emailed 3 times before I got a response. If you aren't convinced with that, look at the dates when the reviews are done. The owner will give people a gift card for positive reviews. That should show those comments aren't real. Packaging is a huge issue with this company. Items arrive damaged..constantly and it's always blamed on whatever postal service is being utilized. I ordered sola flowers from Zons Garden in Thailand and from Luv my Flowers in California and both came PERFRCT so I don't think it's the post office. This also was never an issue when the company first started. I used to still order despite all of this I picked to be very, very selective with what I order, but the immatureness is out of control! Proceed with caution and remember the sales that are conducted is due to crappy product.
---
Reviewed on

11/09/2017
Christa G
Be very weary. We order 600 loose flowers in three different colors. Unfortunately, when they arrived, we did not have the colors we ordered and the return policy made it so we could not exchange. We ended up hand dying all of the flowers ourselves, and they turned out nice, but... Read More I would not purchase from them again. They are also incredibly fragile and break so easily, that some of them don't end up looking very pretty.
---
Reviewed on

11/01/2017
Stacey R
I am obsessed with Sola Flowers! I love them for my crafting projects and, wish I could buy everything! Amazing products and inspiration! These products and, the company itself has inspired me. Not only in an artistic way but, an enterpreneurship aspect. I am so happy a company... Read More and, team like this exists for people to discover their dreams!!!
---
Reviewed on

11/01/2017
Marquita R
Wonderful business & beautiful products!
---
Reviewed on

10/31/2017
Cynthia I
These flowers are amazing!! They are forever flowers, they never die!! They are super easy to work with, you can dye or paint them any color you choose and you can add a scent to them! You can be rough with them and they are not going to break easily. After your first shipment... Read More you will be addicted!
---
Reviewed on

10/31/2017
Emily G
One of my favorite parts about my wedding is hearing the stories of my guests scheming to be the lucky one to take the centerpiece home! We made both the centerpieces and the décor for our arch out of Sola Wood flowers. When we arrived at our venue to drop the décor off a week... Read More before the wedding, the manager told us that when he first saw them he got nervous because he though they were real and he didn't know ! We were so pleased with the overall look the wood flowers created. AND we spent less than half the lowest florist quote we received! Worth every penny for flowers that will last forever. P.S. I have a friend who spent almost as much as I did on all of my flowers just to preserve her bouquet!!!!! My overall experience with Sola wood flowers was excellent. I was nervous about delivery time as we needed to wait until we had a final headcount to order the flowers. We did the VIP order and expedited shipping, and the flowers came way sooner than expected. I would certainly recommend this for any bride that wants beautiful flowers at her wedding, but doesn't want to pay for something that will die the next day.
---
Reviewed on

10/15/2017
Kayla L
My flowers worked out perfectly for my wedding! My guests had a hard time believing I put them together myself!
---
Reviewed on

9/14/2017
Kelsey M
I used to love Sola Wood Flowers and have followed them since Meagan left EcoFlower. Flowers used to arrive in a timely manner and were perfect!! Recently, quality has plummeted and prices have increased. Those who are bringing their complaints to Meagan are being called liars... Read More or told to 'fluff' the flowers with water so they will be presentable. I have ordered from several other companies that ship over seas and they arrive perfect, while Sola are crushed inside a perfect box. I recently brought compaints up to Meagan and she blocked me from all of her pages, including ones i had been part of for years. She has been deleting any posts where she is actually getting honest feedback. The wood shop is the same way but with even worse product. I would highly recommend finding another seller if you want to resell these or use them as wedding flowers. More and more girls are being blocked every day and Meagan says she's improving them everyday but i just keep seeing terrible product. She literally BEGS non-customers to leave her reviews, so take every positive review for this company with a grain of salt.
---
Reviewed on

9/10/2017
Gena D
It is easy to become obsessed with the beautiful flowers. They are great quality and fun to work with. I love that new products are always being added, makes crafting so much more fun. I am using all sola flowers in my wedding next month and have made numerous gifts. Meagan and... Read More her team are not only very passionate about their products, they also care very much about their customers satisfaction. I will be a lifetime customer.
---
Reviewed on

8/21/2017
Lisa H
So unprofessional, and inconsistent quality.
---
Reviewed on

8/17/2017
Great product. Great service. Great sales. Need I say more?!? I wish I'd had these for my wedding, but since I didn't, I just refer other brides.
---
Reviewed on

6/16/2017
Danielle S
Sola Wood flowers are amazing! they have a great variety of flowers, supplies and colors that matched my already defined wedding colors. Their commitment to their customers is top notch. They provide so much guidance and tools in DIYing wedding bouquets and decor. I can't be... Read More happier about the service and product I've received.
---
Reviewed on

6/13/2017
Heather G
These flowers are absolutely gorgeous and the customer service is on top of everything! The price is definitely budget friendly and the DIY aspect is so much fun! (Or give the flowers to a local florist to arrange for a minimal fee!)
---
Reviewed on

6/01/2017
Ann F
Top notch products and customer service! I highly recommend! Great videos to help you with craft ideas!
---
Reviewed on

5/31/2017
Great quality!! The customer service and shipping times are awesome.
---
Reviewed on

5/31/2017
Sarah
Great product and willingness to help with wedding ideas!
---
Reviewed on

5/31/2017
Charlotte B
I. LOVE. THESE. FLOWERS!!!!! This company is PHENOMENAL . They are super quick to respond to messages, honest about their products and shipping times, and have awesome sales and prices! I have made multiple orders in a little over a month. These little beauties are addicting!
---
Reviewed on

5/30/2017
Mariah F
The passion and loyalty that Meagan and the entire Sola Wood Flower teams shows towards their customers is totally inspiring! Not to mention that their wooden flowers are absolutely stunning!! I can't wait to use all sola flowers for my mountain wedding this October! Thanks so... Read More much :)
---
Reviewed on

5/29/2017
Bianca M
I'm getting married in November and I'm making my bouquet!! So so happy I found sola! They have have many to choose from and also offer DIY videos ! They also have great customer service and are very responsive!
---
Reviewed on

5/29/2017
Kim O
Great customer service, wonderful product! I have nothing but great things to say about Sola Wood flowers! They are quick to get back to you and care about your happiness. I love my flowers and what I can do with them. Wish they would've been around when I got married to make my... Read More bouquets out of! So many creative possibilities!!
---
Reviewed on

5/29/2017
Katelyn D
I love talking and telling my friends (bridesmaids) about Solar Wood Flowers at first they have no idea then I show them pictures of my Solar Wood Flowers and they say 'Those are not real'. I say 'No they are not'. They are usually blown away by how real they look. Sola... Read More Wood Flowers are perfect for the DIY Brides, Eco-friendly brides and just brides who don't want to use real flowers because of the cost. Take the cost out of the wedding flowers and so Solar Wood Flowers instead, trust me you won't regret it!!!!!
---
Meet The Owner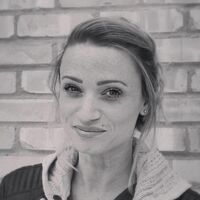 Meagan Bowman
Hello! Wood and paper flowers have been my passion for the past four years. I pride myself on fast production, delivery, and customer satisfaction. Currently, I have a five star review on google, facebook, and the knot...for very good reason! I care about my customers and I treat each wedding as if it were my own. My warehouse has a total of 13 employees. Getting in touch with us is easy and we will bend over backwards to make your deadline if necessary. I offer custom colors meaning that your flowers will perfectly match your wedding theme. Thank you for your consideration! Congrats!